COVID'19 brought a lot of challenges for humans around the world. It has disturbed the world economy, transportation system, financial institutions, businesses, healthcare industry, and educational system. You will hardly find any aspect of human life being unaffected by this deadly virus. It has pushed humans to think more about the effective methods of running a business and how to survive in the worst scenarios.
One major impact of this pandemic was also seen on the educational institutions and overall educational system. At some point in time, schools, colleges, universities, and training centers were completely closed. Even today, some countries still have a lockdown, and the educational institutions are still closed. However, educational institutions had taken timely measures to reduce its effect. Instead of staying on a traditional university desk setup, almost all educational institutions moved towards online education. These systems have introduced some online educational trends, including online learning trends and some innovations in online education. These major trends are discussed in the following paragraphs.
Applied learning
One of the major things in online education trends is applied to learn. Applied learning states that practice has higher importance than theory. Applied learning pushes students to learn more than just bookish knowledge. Students should not only know things, but they should also learn how to get things done. Because in practical life, just having the information is not enough.
The applied learning trend implies that students should have a good grip over practically doing things too. Having good information about swimming and its various techniques will not be effective unless you practice it. The same applies to all educational concepts. I agree that getting an education online is boring and less effective than physical classes, which makes learning more difficult. But the educational institutions and teachers are responsible for encouraging students towards applied learning.
Moreover, employers also demand to learn. Employers hiring for business development will not know how well the applicant knows about social media. They want to practice and practical exposure in the matter. That's why educational institutions should introduce more courses based on the concept of learning by doing. Through this method, students will also be able to get practical exposure along with the knowledge.
High-speed learning
Another important online education trend in 2022 is high-speed learning. In the physical, educational system, a single course normally lasts a few months. But online classes with online teaching tools are not like the physical. Therefore, to make it more efficient, educational institutions should move towards high-speed learning. This should include offering more short courses. The prime example of high-speed learning is some online learning websites like Coursera, which offers short courses that last just around a few weeks.
The majority of students prefer to take only a few short courses rather than one long course. It makes learning quicker, and the success rate is also higher. Research conducted in 2014 states that around 94% of students studying online preferred shorter modules and courses instead of long ones. Through high-speed learning, students can learn more in less time without compromising on the lifestyle and preferences.
Improving missing skills
The educational institutions allow students to groom their personalities and establish the skills missing in them. This is highly common in educational institutions with desk setups for studying that demand physical presence. A big chunk of personality growth and learning comes through interaction with other students. This thing cannot be found in online education.
Moreover, in schools, colleges, and universities, students are taught a broader perspective of the world. However, it is still not enough to improve the missing skills and fulfill the demand for hands-on skills like soft skills. Therefore, the new online education trend pushes students to find online courses to improve these skills.
Additionally, employers nowadays demand much more than just a degree, especially with adopting hybrid remote work and work-from-home models. The development of skills has become more important. Employers demand good skills and not just in the field but also in other related activities. For instance, if you are applying for a teaching job and have a good grip over academic education but lack other skills like MS office and computer, you will have almost no chance of getting that job. Therefore, with the new trends in online education, students must take short online courses and not miss the opportunity to improve their missing skills. 
Bite-Size Learning
Bite-size learning is another amazing trend among the online education trends. In bite-size learning, students learn slowly and make little moves. The majority of the students find reading huge books hectic. But with bite-size learning, students study the same book in different small portions to enhance its effectiveness. Moreover, most employers have also marked bite-size learning as highly beneficial. 
Some big names in the business world like Walmart and Google have also started working on the concept of bite-sized learning, and it is becoming one of the strongest trends in online education. These companies are offering short training as a compensation package to their employees. However, bite-size learning is not just limited to the employees. This can be effective for all types of users. Additionally, bite-size learning is also less costly while offering more effective and better results.
Endnote
In the era where almost all offices contain hybrid workplace setups, educational institutions are also experiencing some major changes and developments. These new online education trends are proving to be highly effective for the students. And even if the pandemic ends, these trends might never stop because online education has become a vital part of the educational system around the world.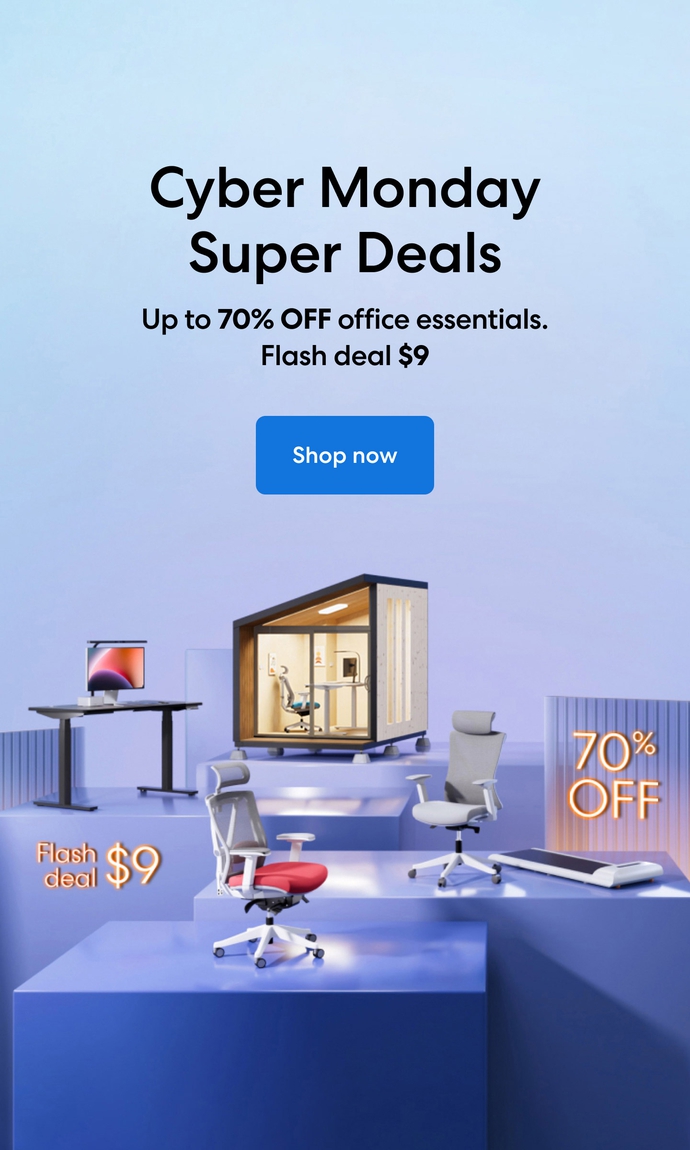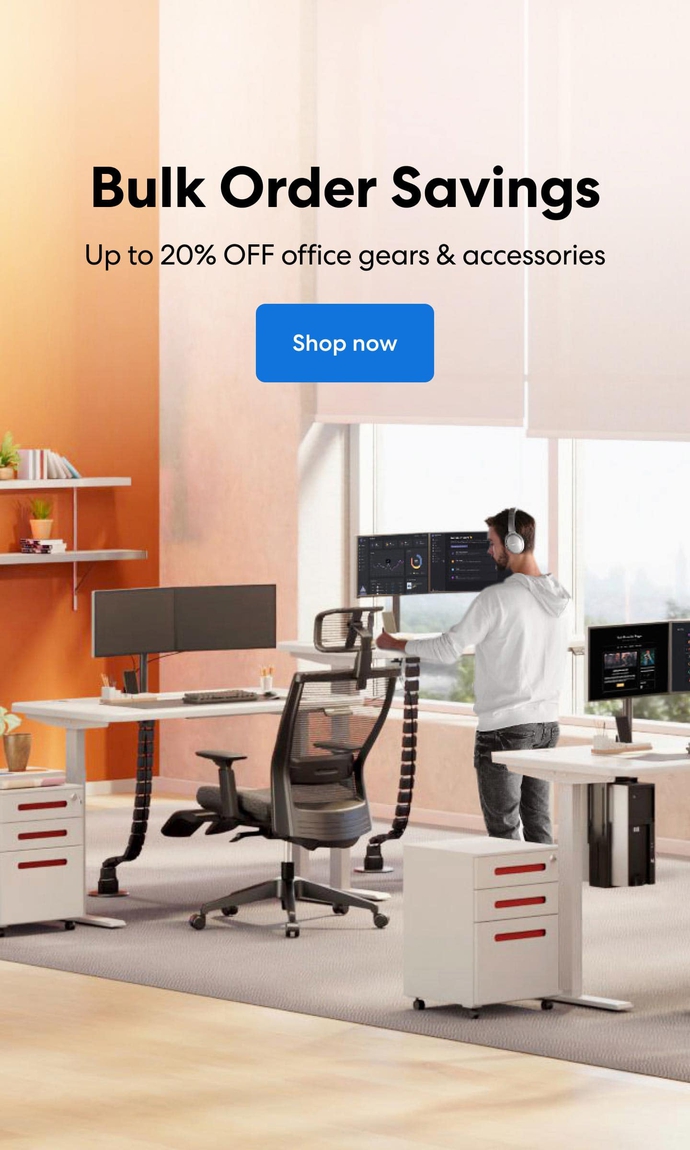 Subcribe newsletter and get $100 OFF.
Receive product updates, special offers, ergo tips, and inspiration form our team.