Workplace Inspiration
Optimizing Your Office Ergonomics with Anthropometry

Ethan Johnson
|
Sep 8, 2023
931 Views
Did you know that there's a discipline that studies the measures and proportions of humans? It is called "anthropometry".
While we all have features in common, not all human bodies are carbon copies. Our legs, forearms, and fingers may have different lengths, which is vital information for office product manufacturers. Anthropometry is all about the variations in the sizes and shapes of the human body.
We all follow general ergonomic principles globally, but the proportions of office furniture may vary from one region to another. Let's learn more about anthropometry and how it can help you improve your health and productivity.
What is Anthropometry?
As mentioned, anthropometry is the scientific study of the measurements and proportions of the human body. Such information is then utilized for the correct fabrication of office furniture, such as chairs, desktops, and even peripherals, like mice or keyboards.
The anthropometry meaning is deeply tied to the general concept of ergonomics, which is all about the relationship our bodies have with our work environment. While both disciplines have differences, the synergy between them can help us create appropriate workspaces based on our unique body proportions.
Importance of Anthropometry
Anthropometry and ergonomics are equally important. In fact, there's a wide range of peripherals and office furniture that is poorly designed for ergonomics, as the information related to anthropometry wasn't taken into account and is now little recommended for daily use.
That said, anthropometry can help designers collect useful data, such as elbow to wrist length, when designing a keyboard. This information is crucial as it can help improve the user experience, health, and productivity of people who use ergonomic products at their workplaces.
You can avoid getting a serious ergonomic injury if the office furniture you're using is correctly tailored for your proportions. The combination between anthropometry and ergonomics can help prevent discomfort, pain, strain, fatigue, stress, and several other problems that may result from poorly designed products and workplaces. 
Hence, we can say that anthropometry in interior design can help make products and workplaces more inclusive and accessible for a wider range of people.
Anthropometry and Ergonomics: How Do They Relate?
Anthropometry and ergonomics are deeply related fields. These disciplines can help improve the design of products and workplaces for human use. Both of them contribute to the same purpose in different ways.
Anthropometry
Thanks to anthropometry, we have access to information that can be useful to optimize products for different sizes and shapes of people. This way, all furniture can be easily adapted to the unique needs of each user, making them more comfortable and appropriate for a work environment in the process.
Ergonomics
The field of ergonomics studies how the human body relates to its environment. It can incorporate the use of anthropometric data to design products that are easy to use, comfortable, and safe. This discipline may also help designers consider aspects like:
Size
Weight
Shape
Position of buttons and controls
Monitor height and angle
Seat height and adjustment
This way, both disciplines are essential in making workspaces secure and comfortable for everyone, allowing them to avoid burnout and maintain a relatively stable level of productivity throughout the day.
How Does Anthropometry Help in Office Spaces?
As mentioned, anthropometry is necessary to help improve productivity and avoid injury in office environments. It allows us to collect relevant information regarding the human body that can then be utilized to design workspaces, furniture, and office equipment that are appropriately adapted to the unique needs of each office worker.
Here's how anthropometry can help in an office environment:
Workstation Design
The data we obtain through anthropometry allows employers and office workers themselves to design workstations that allow for proper posture, reach clearance, and comfort. This way, it'll be easier to avoid musculoskeletal disorders and some other common office injuries that may affect our health and productivity.
Furniture Design
Furniture not only needs to be functional; it also must be comfortable and appropriate for each user. Furniture pieces like an ergonomic computer desk or perhaps an ergonomic drafting chair take into account the unique proportions of the people who are more likely to take advantage of them than other users. This data can help improve the comfort, support, and convenience of office workers who use their furniture for various tasks and activities.
The term "anthropometry tables" has become quite popular for this reason, as utilizing them can help people find more appropriate office desks that can help them be comfortable throughout the duration of their work day.
Equipment and Accessory Design
An office environment does not only utilize chairs and desks; it also needs an ergonomic keyboard and mouse to be appropriate for an office worker. In fact, anthropometry has LED to the creation of additional accessories for office workers, such as ergonomic mouse pads that may help us keep our wrists comfortable and at an appropriate level while placed on the work surface.
For instance, anthropometry is essential in the design of chairs. Chairs must be height-adjustable and include several customizable measures, such as seat depth or backrest angle, to accommodate a wider range of users. Thanks to anthropometric data, designers can determine the range of adjustments needed for a chair to fit the majority of the population. This information is crucial for physical comfort and reduces the risks of common workplace injuries.
Conclusion
Workspaces have evolved a lot throughout the years, and as we're constantly evolving and adapting the way we work to different technologies, it is also appropriate for us to change our work environments to meet our unique needs.
More than equipment, office spaces must be built to be comfortable and functional for all office workers based on their proportions. Anthropometry allows manufacturers to find the correct data and adapt their products to a large part of the population, allowing them to cater to the needs of different people without necessarily having to design specific furniture for each person.
Physical comfort is perhaps the most crucial aspect in an office environment nowadays, and anthropometry helps us ensure that our workspaces are comfortable for us.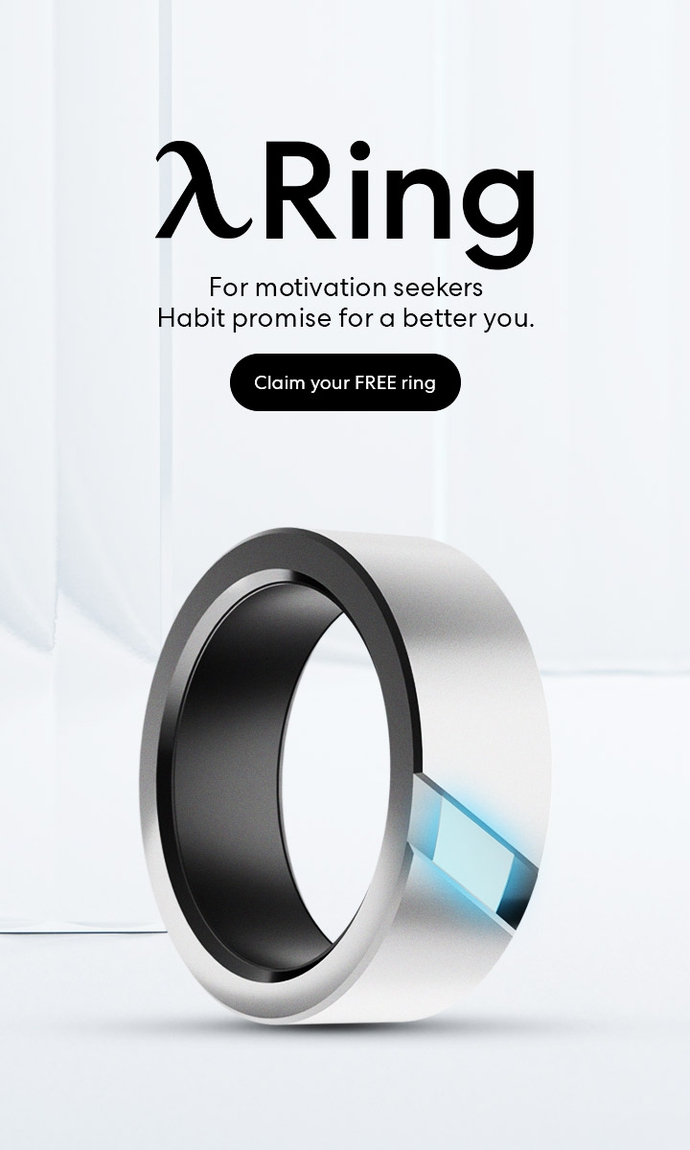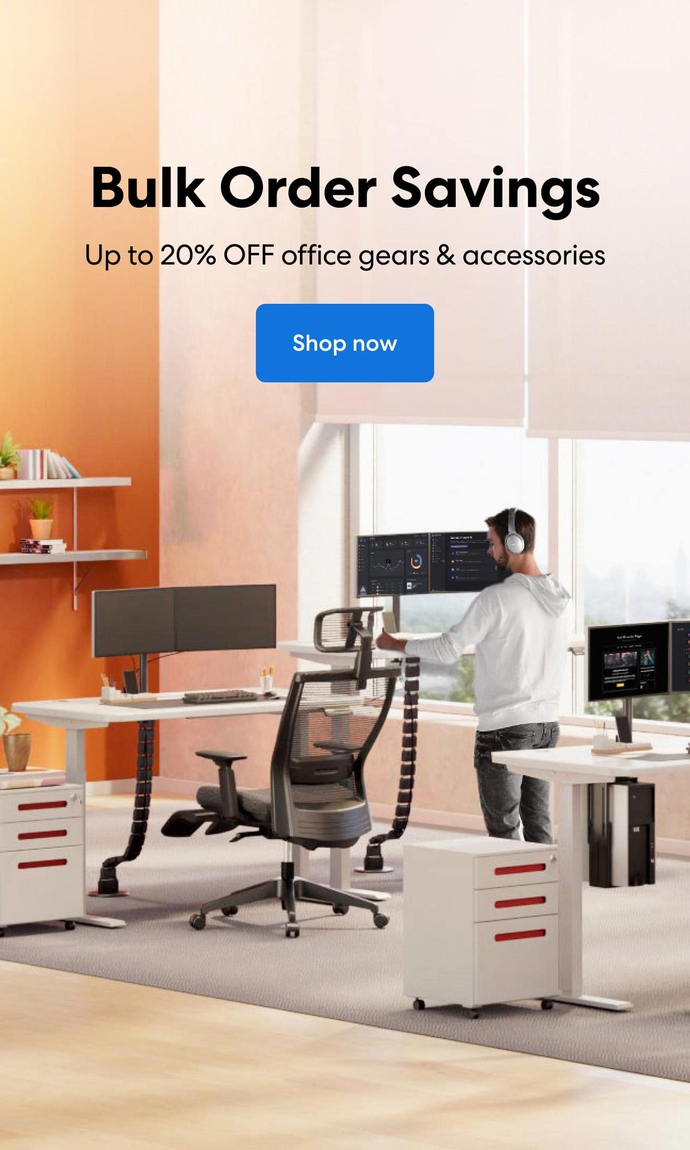 Subcribe newsletter and get $100 OFF.
Receive product updates, special offers, ergo tips, and inspiration form our team.