Smart Products
Top 10 Ergonomic Keyboard and Mouse Combos for Comfortable Computing

Autonomous
|
Oct 20, 2022
4,169 Views
Working for a long time on your computer can be very strenuous for your body because you are forced to remain in a certain position for hours on end. This is where the benefit of using an ergonomic keyboard and mouse comes into play. 
If you do not want to risk developing posture and repetitive motion problems, such as Carpal Tunnel Syndrome, then it is high time you consider investing in a wireless ergonomic keyboard and mouse. There is no amount of work that is more important than your health and well-being. 
However, having said all that, it is still important to try and balance out maintaining your good health and remaining productive while you work. The right ergonomic keyboard and mouse combo will allow you to do just that. 
If you have heard about ergonomic mouse and keyboard combos but wanted to know more about them, you are in the right place. At Autonomous, there is an extensive range of the best computer accessories available on the market. 
Read on to discover more about this latest development in office accessories, and why it may be time to consider changing to an arrangement that will allow you to work in comfort and safeguard your health. 
10 Best Ergonomic Keyboard and Mouse Combos for 2023
Here are some of the best ergonomic keyboard and mouse combos that you need to get your hands on in 2023: 
1. Royal Kludge Keyboard and Mouse Combo
The RK61 is one of the simplest yet most effective ergonomic keyboard designs you will ever come across. With just the right amount of tilt on the pads, your hands will rest in a more natural position relieving the strain on your wrists. It comes in a lovely pearl white color with a backlit keyboard feature. 
If RGB lighting is something you love and are looking for a gaming keyboard that has that, the Redragon K617 is just the right keyboard you need. The brilliant RGB settings can be linked to your game meaning you can enjoy a more immersive feeling while playing. Suffering from a lot of pain after a long gaming session is a thing of the past with this keyboard. 
We found the Anne Pro mechanical keyboard to not only be great looking and versatile, but also a highly responsive keyboard which works well with the slightest of touches. The RGB lighting and programmable features are just a bonus of this must-have office accessory. 
2. Cloud Nine Split Keyboard & VerticalMouse D Wireless
With a 6.5-inch separation and a natural seven-degree tenting palm rest, the Cloud Nine keyboard is all that you could ever wish for. Enjoy the feeling of the premium vegan leather palm rests while you work. It has a switch for turning the backlight on and off and comes with a two-year warranty from Autonomous. 
3. Matias Ergo Pro Keyboard & Wired PBT Mouse
The spacious gel palm rests on the Matias Ergo Pro are the perfect antidote to help relieve the symptoms of Carpal Tunnel Syndrome. It comes with a very wide range of adjustments created to make life easier for any typist by reducing the number of repetitive motions they need to do. One example is the programmable setting that allows one to create shortcuts for various functions, such as copy, cut, and paste. 
4. R-Go-Tools Keyboard & Mouse Combo
Great looking, versatile, responsive, and easy to set up are some of the words used to describe the USB wired vertical ergonomic break mouse. If you are currently suffering from a sore wrist, then get your hands on one of these, and in a few days, you will forget the pain was ever there. 
An ergonomic Bluetooth mouse, such as this one from R-Go-Tools will cost you a bit extra than other varieties, but once you start using it you will wonder how you ever managed without it. Thanks to the long range of this mouse, you can work on your computer from the other side of the room easily, giving you much-needed extra freedom. 
The wired vertical mouse from R-Go-Tools does not offer the same amount of freedom as the Bluetooth version, but it is a lot cheaper, making it a great choice if you are on a tight budget. Other than that, you will have all the features that make an ergonomic mouse a worthy investment. 
It is not only your wrists that suffer from the strain of extended hours in front of the computer but your eyes too. Thanks to the R-Go-Tools wireless vertical ergonomic mouse, whenever you feel your eyes need a break, you can choose to work a bit further away from the PC, all the while enjoying the freedom of holding the mouse in whatever position you wish. 
5. Uncaged Ergonomics KM1 Wireless Keyboard and Mouse: Smooth Typing Keys
6. Lexip PU94 Wired and RGB USB Mouse
With a highly sensitive optical sensor and 12 programmable shortcut settings, this is the best option for someone who wants to maximize productivity. While this is not a vertical mouse like some of the others on this list, the Lexip PU94 still has an ergonomic shape that makes it comfortable to hold and use.
7. Logitech MK850 Multi-Device Wireless Keyboard & Mouse Combo
The curved shape of the keyboard makes it a very comfortable option for long typing sessions that don't result in a lot of wrist pain. The adjustable front feet even provide a negative tilt for improved typing positions. 
Made of solid plastic with a very soft finish, the Logitech MK850 is made specifically to feel as comfortable as possible in your hand while you work. A large thumb button enables gesture settings that open up a whole new world of accessibility options. The Bluetooth receiver allows it to be connected to three devices at a time. 
8. Kinesis Freestyle Edge RGB Split Gaming Keyboard
With a superb and plush wrist rest area, the kinesis Freestyle takes the whole gaming experience to another level. Link it to your gameplay and watch the RGB lights come alive while you play. 
9. Logitech POP Keys and POP Mouse Bundle
10. Microsoft Sculpt Ergonomic Desktop Keyboard
If you are looking for a very unique and great-looking keyboard design, look no further than the Microsoft Sculpt Ergonomic Desktop Keyboard with its strikingly curved shape. 
Take it with you anywhere around the room and continue working thanks to the wireless features. While the learning curve may be a bit longer, once you get the hang of it you will definitely love it. 
Difference Between Ergonomic Keyboards and Standard Keyboards
Even if you have never seen an ergonomic mouse and keyboard before, the name should at least give you some idea of what it may look like. A standard keyboard is simply a pad with various buttons that you can use to input information into your computer. 
An Ergonomic keyboard, on the other hand, goes a step further by having some design features that are added to improve comfort levels and increase productivity. 
These additional features can be very minor adjustments that may be difficult to see with the untrained eye or can be very drastic alterations, such as those on some of the latest split keyboard designs. 
This specialized keyboard is designed to make typing easier, allowing the user to work for much longer without suffering from the discomfort that is common in users of standard keyboards. 
What Is the Difference Between Ergonomic Mouse and Standard Mouse?
Similar to the ergonomic keyboard, the ergonomic mouse is simply an upgrade to the already very useful standard mouse. 
Some of the early computers did not have a mouse and relied solely on the keyboard to interact with the user. However, as technology developed, there was a need to improve efficiency when it came to accessing various programs on the computer. Thus, the mouse was born. 
This handy tool proved to be an instant hit and would remain an essential component of all future computers for years to come. However, the need to protect the health of those who regularly use computers has caused the evolution of the standard mouse into the ergonomic mouse. 
The shape and orientation of the ergonomic mouse have been greatly altered to suit the shape of the human hand and allow a more natural placement of one's arms as they work. 
Benefits of Using an Ergonomic Keyboard and Mouse
The rapid rise in popularity of the ergonomic keyboard and mouse combo is a testament to the many benefits of switching to this healthier way of working. The following are some of the things you can expect when you switch to an ergonomic keyboard and mouse combo:
Keeps Wrists Straight While You Work
We have been using computers for so long in the same way that many people do not even realize that for the most part, they are working in a position that adds a lot of strain to their wrists. With a wireless ergonomic keyboard and mouse, you are free to place your wrists in the most relaxed position you can, and when it becomes painful, you simply adjust to a better position without any issues.
A Form of Preventive Measure To Carpal Tunnel
One of the most common complaints from computer users is a pain in their wrists caused by Carpal Tunnel Syndrome. This is a condition that is caused by repetitive motion which targets only a select group of muscles and joints, in this case, those in the wrists. An ergonomic mouse and keyboard will allow you to do the same task differently each time, which prevents repetition. 
Requires Less Intensity
The easier you can move your ergonomic keyboard and mouse, the more relaxed and comfortable you will feel. You will be able to work without using a large amount of intensity, which means it will be some time until fatigue starts to settle in.
Relieves Existing Symptoms
Many people have long since accepted that pain and inflammation of the wrists are all part of working long hours in front of the computer. However, within a short time of switching to an ergonomic keyboard and mouse, you will start to feel a great sense of relief as the pressure is eased off the sore areas.
Great Looking Designs
Some of the latest designs of ergonomic keyboard and mouse combos are great and would be an awesome addition to your workstation, especially if you are looking for a modern look. 
Are There Any Disadvantages?
Like all other forms of technology, even the best ergonomic mouse and keyboard will come with some disadvantages that are worth considering.
Extra Cost
In most cases, an ergonomic mouse and keyboard will cost more than the regular varieties. This will no doubt change as these types of designs become the norm for every PC, but for the time being, you will have to pay extra.
Learning Curve
It takes a bit of getting used to when switching from a regular keyboard and mouse to the ergonomic version. This means you will witness decreased efficiency and typing speed until you are more familiar with the orientation. 
Final Word
If you care about your well-being, then head over to the Autonomous website right now and take a look at some of the awesome ergonomic mouse and keyboard deals that they have. Investing in your health is one of the best choices you can ever make.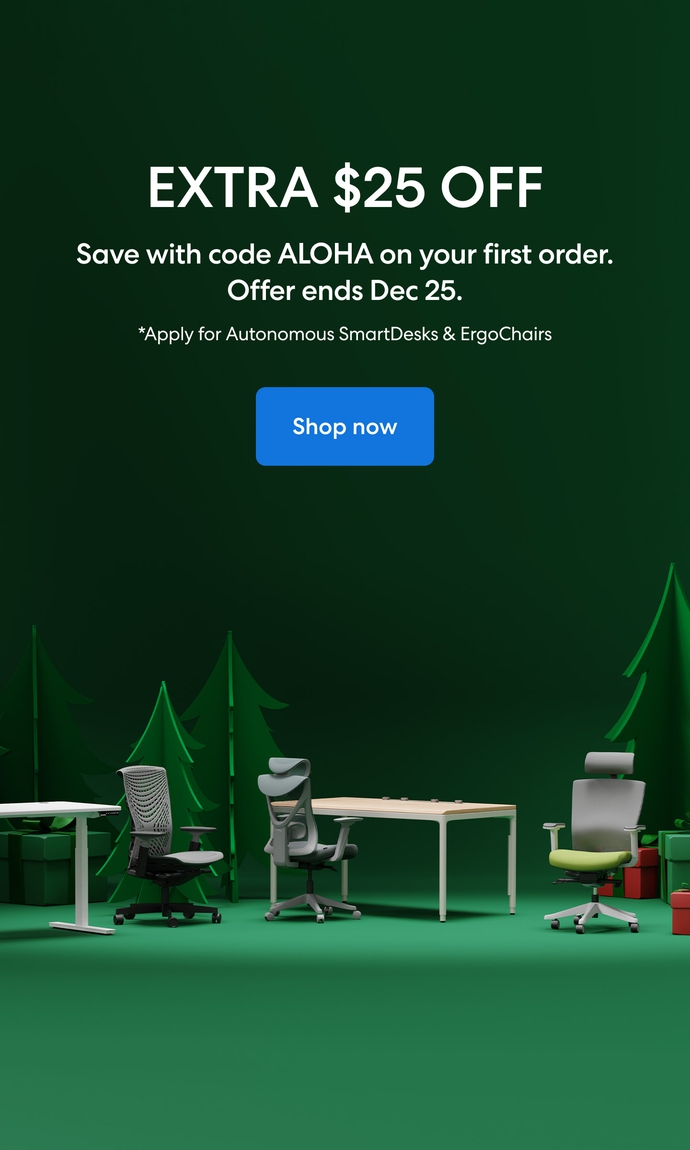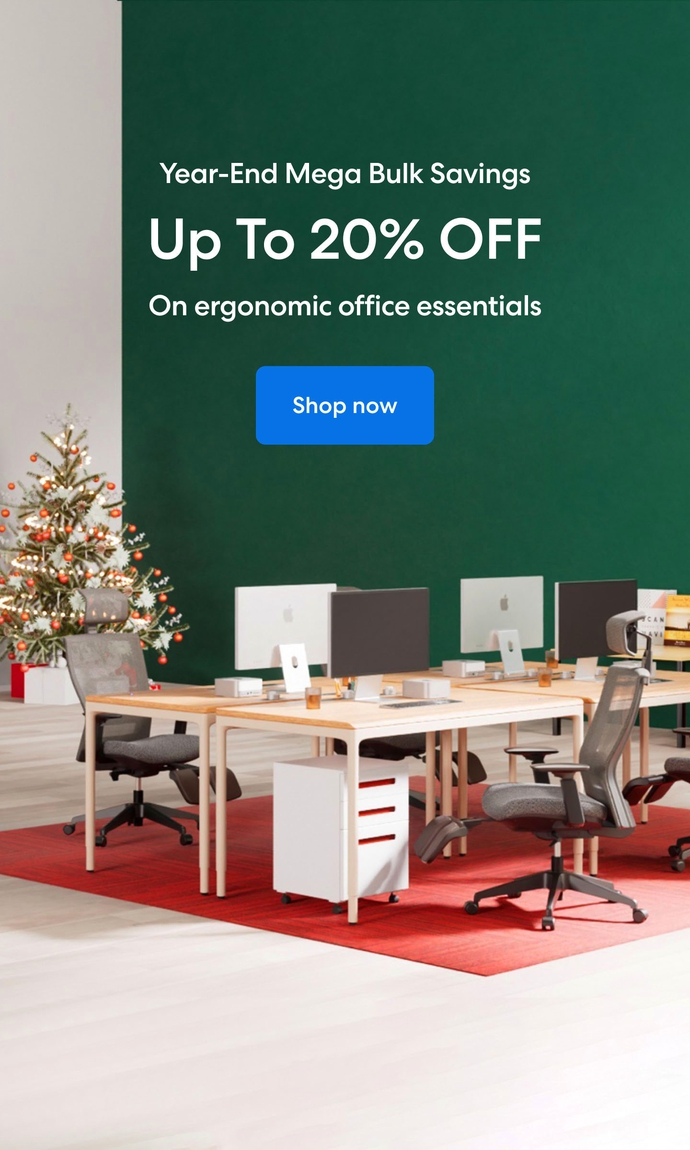 Subcribe newsletter and get $100 OFF.
Receive product updates, special offers, ergo tips, and inspiration form our team.