Workplace Inspiration
Top-notch Panelized Homes with Efficiency and Quality

Autonomous
|
Jul 4, 2023
313 Views
With the advance of technology, it is now possible to build a panelized home entirely in a factory and have it delivered to the client ready to install. These days, customers are looking for convenience when they make purchases, which is why panelized home construction is becoming very popular. 
Homeowners are beginning to understand the value of having a prefab accessory dwelling unit (ADU) on their premises, from having an extra source of income to creating a great home office. As such, the demand for ADUs has skyrocketed. 
If you are thinking of building an ADU in your yard, you have probably come across the terms panelized house or modular home. Most people do not quite know what these terms mean, and as such, buying the right ADU for their needs becomes complicated. 
To make life easier for yourself, you need to start by finding the right panelized house manufacturer so that you are guaranteed 100% top-quality when you make your purchase. With trusted outlets, such as Autonomous, you will get the best ADUs on the market at very affordable prices. 
What Is a Panelized Home?
Have you ever bought a piece of ready-made furniture from places such as Autonomous and IKEA? If it is, for example, a table or cabinet, it will usually come in separate pieces packaged together in a single box. All you will need to do is remove the individual items from the package and follow the instructions on how to assemble the furniture. 
Imagine the same concept, but instead of a small piece of furniture, this time you are buying an entire house and assembling it in your yard. That is typically what a panel house is all about. 
A panel house is essentially a prefab house kit that comes with separate factory-made pieces for the floors, walls, roof, and other regular components. Although most panel houses are designed to be easy to install, considering the size and weight of the building, you can have your panelized house manufacturer deliver and set it up for you. 
Sometimes, panelized home construction is an easy process that only takes a few hours to complete, whereas other projects will require you to construct a solid foundation for your prefab home. Each situation depends on the type of panelized house you choose, its weight and size, and the type of ground you have in your yard. 
By making it easy to simply join the different prefabricated panels, house manufacturers will be cutting down on a lot of time and labor that would otherwise have been required for such a project. It makes it possible to buy a house today and have it ready for occupation tomorrow, which would have been impossible years ago.
Benefits of a Panelized Home
There is still some debate on whether it is better to build your own backyard studio or shed or whether buying a panelized home is the right option. Some people, especially DIY enthusiasts, will no-doubt relish the opportunity to work on such a home project. 
However, most people do not have the skill, time, or patience to dedicate weeks or months to building a home office in their backyard. A simpler and quicker solution is preferable. This is why panelized home construction is quickly becoming the most preferred option among homeowners. 
Yes, you will miss out on the joys of building something with your own hands and watching it become a great addition to your property, but there are so many benefits to enjoy, such as: 
Transportation and construction can be included in your purchase, meaning all you need to do is buy the panelized house and point to the spot where you want it installed.

When time is limited, you can have your panelized home ready for occupation in no time at all.

Modern panelized home construction uses the best quality material, meaning you benefit from long-lasting construction and top-tier insulation.

Your panelized house manufacturer will usually offer you a warranty for your home, which is not the case when you source materials and build the ADU yourself.

With a DIY project, there is always a risk of violating building codes in your locality. However, a panelized house manufacturer will have complete knowledge of the type of house you are allowed to build in your area, especially if you are lucky enough to reside in one of the 

best states for tiny homes. 
How Is a Panelized Home Different From a Modular Home?
One of the things that confuse most would-be ADU owners is whether there is a difference between a panelized home and a modular home. Some manufacturers use these terms interchangeably, but there is a bit of a difference between the two. 
While a panelized house is made up of a floor, walls, and a roof system that is made in a factory, a modular home consists of prefabricated modules that are stacked together to create the complete building. If you can imagine some of the latest backyard ADUs that are being designed from refurbished shipping containers, you will have a good idea of what a modular home looks like. 
The construction process is also different, with panelized home construction usually requiring the laying of a foundation first before installing the rest of the house. In terms of time, when you order a panelized home, you can have it ready for use in a matter of days, whereas modular homes can take a lot longer. 
One thing you must not do is confuse a modular house with a mobile home. These are tiny houses that are usually hitched to trailers and can be taken anywhere around the country. A modular house, on the other hand, is designed to be set up in a specific location on your property where it is likely to remain for many years to come.
Are Panelized Homes More Affordable Than Traditional Stick-built Homes?
How much does a tiny home cost? When choosing between buying a prefab ADU and building one from scratch, the cost is one of the most important considerations. The good news for would-be panelized homeowners is that it is usually a lot cheaper to buy a panelized house than to construct traditional stick-built homes. 
The biggest factor that makes a panelized house a lot cheaper is that it is usually manufactured in bulk at the factory. When the panelized house manufacturer cuts down on construction costs, these can then be passed on to the customer, making the project a lot cheaper. 
If you were to build traditional stick-built ADUs, one of the biggest hurdles you will face is finding good quality materials at affordable prices. Often, unless you have a lot of experience in the home construction industry, you will find it difficult to source cheap materials, and this will drive up the cost of your DIY project. 
You need to also consider the cost of labor, especially if you have a very elaborate design for your ADU. While setting up a panelized home is a matter of days or weeks, building a traditional stick-built home will take much longer and require a lot more labor. 
Lastly, with a panelized home, your panelized house manufacturer will only need a single trip to transport your ready-to-install home to your property. However, you will often require many trips to transport materials from different suppliers to your home, which will leave you with significant transportation costs to deal with.
How Long Does It Take to Assemble a Panelized Home On-site?
Many factors determine how long it will take for your panelized home to be ready for occupation. The great thing is that the bulk of the work is done at the factory, so you do not need to worry about waiting many months for your ADU to be complete. 
Setting up your panelized house will usually take a matter of days from the day of delivery to having an upright structure. However, this depends a lot on the type of panelized home you are setting up. The more complex the design, the longer it will take. 
The set-up time also does not include any special features that you may want to later install in your panelized home. 
If you are creating a dance studio, for example, you should expect to require additional time if you want to include extra sound-proofing materials or special dance floors. It will take longer than panelized home construction for a building meant solely as a storage unit. 
When trying to approximate the timeline from the purchase of your panelized home to occupation, consider the following: 
Application of building permits, if required

The size of the panelized house

Site preparation

Duration for construction of the foundation

Design of the panelized house
What Is an Autonomous ADU?
An Autonomous ADU can best be described as a modern, prefabricated, modular home that has a wide range of applications for both domestic and commercial use. It is constructed, supplied, and set up by Autonomous, meaning as a customer, you do not need to lift a finger from the time you place your order to the time you occupy your ADU. 
Five Reasons to Buy Autonomous ADUs
There are many types of ADUs on the market, but when looking for the best-prefabricated panels, house owners know to trust Autonomous, and here is why: 
By manufacturing ADUs in bulk, Autonomous can cut down on its production costs, meaning the customer will get their ADU at much cheaper prices.

If you live in California, you will also have access to the 

ADU grant program, which will further reduce the cost of your panelized house.

All Autonomous ADUs are made from the best quality materials, ensuring durability and an extended lifespan.

You do not need a building permit for an Autonomous ADU in most localities.

The installation is quick and easy.

Autonomous ADUs are highly versatile and can be used for a wide range of purposes, such as home offices, storage sheds, or sleep pods. 
Three Top-rated Autonomous ADUs for 2023
If you are looking for one of the best ADUs on the market, here are three great options from Autonomous: 
1. StudioPod
Designed for maximum privacy for those who require a quiet place to work or sleep, this prefab studio is the perfect choice for many homeowners. The StudioPod comes with walls made from the highest quality material in terms of durability and insulation. 
Once you close the door and shut the world outside, you will be able to focus on your project without being disturbed by anything else. By adding a little extra to the purchase amount, you can get a ready-made StudioPod that comes with a wide range of specialized office or home furniture for your exact needs.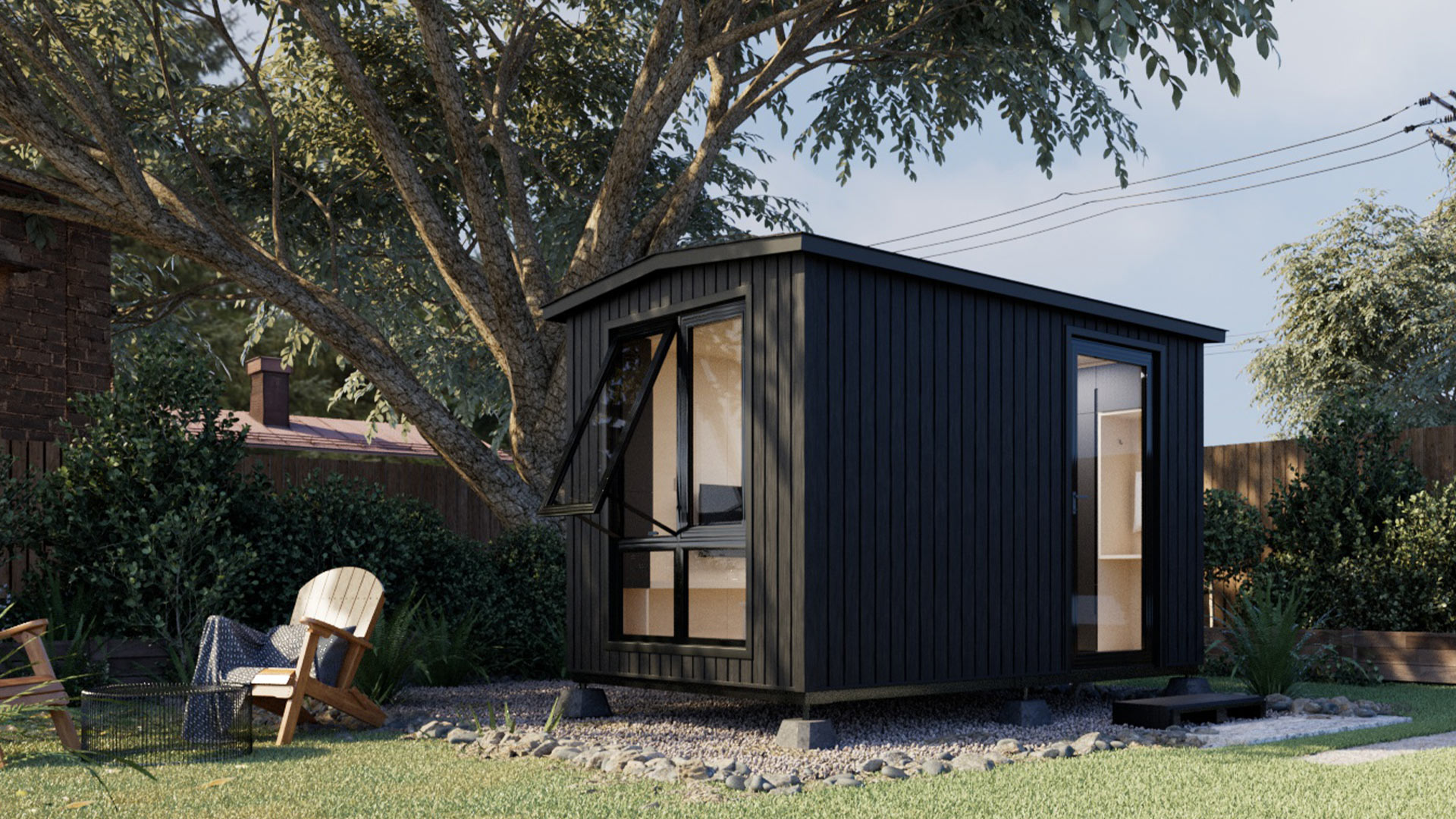 Dimension
8'4"W x 12'6"L x 9'10"H
Floorspace
105 square feet
Ceiling height
7'3"
Weight capacity
2.9 tons
Pedestal
18"W x 43"L x 7"
Window & door material
Powder-coated aluminum,  5/16" tempered glass
Material
Siding: plywood 1/2", steel frame, honeycomb paper, plywood 3/8", bitume, housewrap, vinyl siding
Roof: roof shingles
Floor: plywood
Pedestal: steel frame & wood plastic composite
Electrical devices
RCB, Wall outlet, Ceiling light switch, Ceiling light, Ventilator switch, Ventilator, Ethernet wall port, 66ft power cable with 2 connectors
Include
Optional: Cabinet, Desk, Small & Big Bookshelf, TV Shelf, Foldable Sofa Table, Convertible Sofa Bed. Always included: Electrical Cabinet
Power input
Maximum voltage : 110V AC (US standard)
Maximum current : 25A
Maximum power dissipation : 2750W
2. WorkPod
The WorkPod is similar to the StudioPod in many ways, except that this home office pod comes with huge panoramic windows that let it have the maximum amount of natural light. This is a great addition if you are in areas where winter means having very little access to daylight. 
Also, the WorkPod is very easy to install and is small enough to not require a building permit while having enough space inside to cater to a wide range of activities. Autonomous will even throw in free delivery in certain areas. 
Dimension
8'6''W x  11'9''L x 11'H
Ceiling height
6'10'' to 9'4''
Window material
Wooden frame, 5/16" tempered glass
Door material
Anodized aluminum frame,  5/16" tempered glass
Material
Siding: bitumen, housewrap, vinyl silding
Roof: bitumen, housewrap, shingles roof
Floor: plywood
Balcony: composite wood
Include
Optional: SmartDesk Connect, ErgoChair Pro+, Dual Monitor Arm, Cable Tray, Steel Cabinet, Anti-Fatigue Mat. Always included: Electrical Cabinet & Bookshelf
Floorspace
98 square feet
Capacity
2.9 tons
3. WorkPod Lite
When backyard space is limited but you still need a place to set up your home office, the WorkPod Lite is the ideal solution. This backyard office pod is small enough to fit even in the tiniest of yards. 
However, this does not mean you will not be able to do all the things you wanted to due to limited space. By implementing a few simple ADU living tips and guidelines, you can make the best of your tiny house and set up an office, yoga studio, or extra bedroom.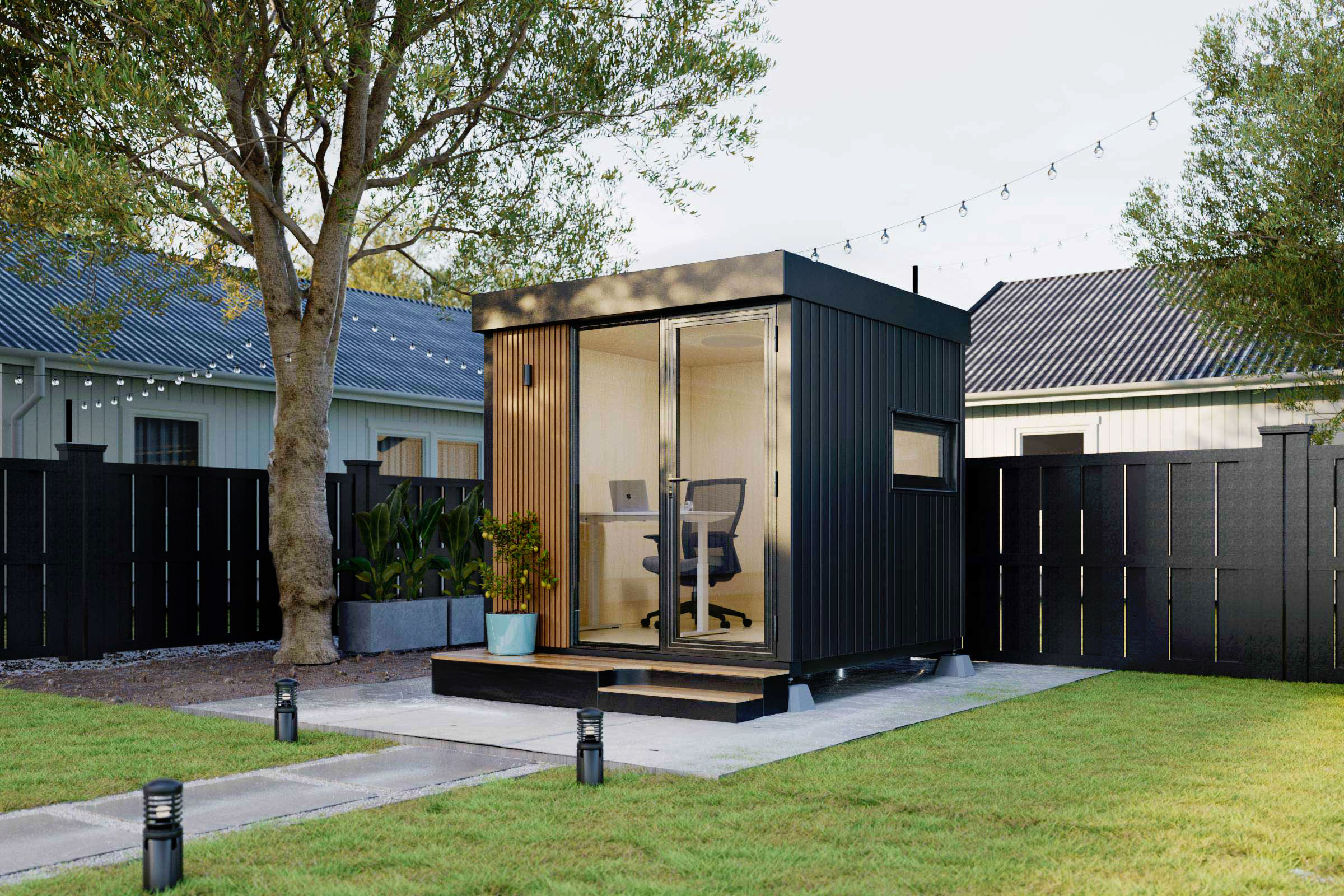 Dimension
8.7"W x 8.12"L x 9.3"H
Material
Window and door: powder-coated aluminum, 5/16-inch tempered glass
Siding: plywood 1/2-inch, steel frame, honeycomb paper, plywood 3/8-inch, bitume, housewrap, vinyl siding
Roof: metal roofing
Floor: plywood
Balcony and Pedestal: steel frame and wood plastic composite
Pedestal
24"W x 103"L x 9"H
Electrical devices
RCB, Wall outlet, Ceiling light switch, Ceiling light, Wall light, Ethernet wall port, 66ft power cable with 2 connectors
Weight capacity
2.3 tons (including Pod body)
Floorspace
80 square feet
Ceiling height
7.3-inch
Final Thought
There has been a huge increase in the number of people who prefer to work from home ever since the Covid-19 pandemic forced people to change their daily routines a few years ago. However, this means you need to start considering investing in a panelized home for use as a home office. 
At Autonomous, you will find a wide range of high-quality ADUs that will get the job done easily. With a quick installation and short waiting time, you can have a high-quality, great-looking panelized home on your premises in no time at all.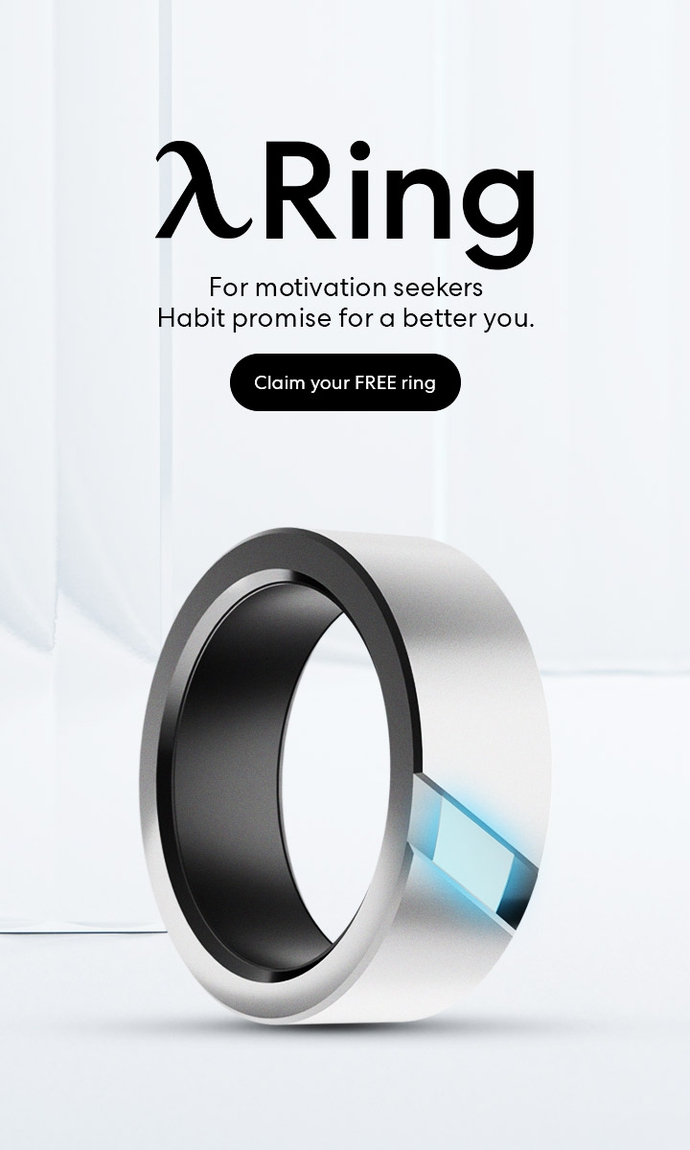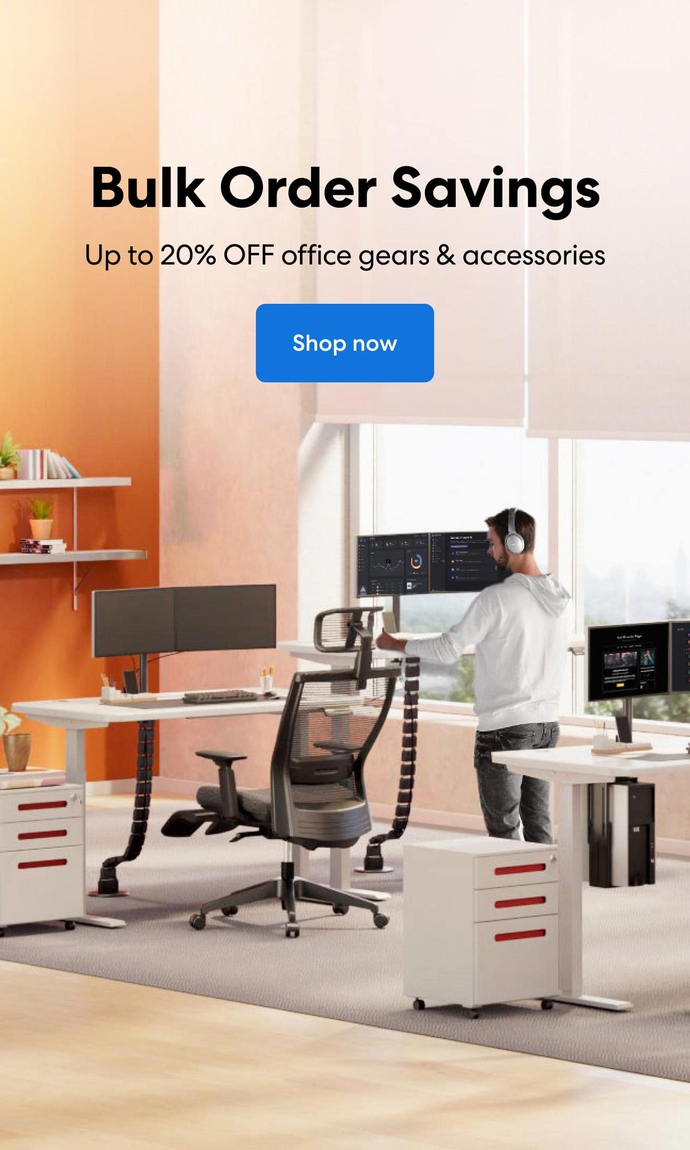 Subcribe newsletter and get $100 OFF.
Receive product updates, special offers, ergo tips, and inspiration form our team.