Workplace Inspiration
Philosophy for Office Interior Design for Graphic Designers

Autonomous
|
Nov 17, 2021
2,710 Views
A graphic designer or people involved in the creative field see the entire world a lot differently than us. Where we observe a bunch of colors and contrasts, they perceive ideas and many combinations of designs. This is why graphic designers have one of the toughest jobs, as they have to bring the vision into a reality that appeals to all.
Ever since the studies about the impact of surroundings on the human brain have increased, people are now more drawn to make their surroundings much more comfortable and positive.
A graphic designer's office interior, in a similar way, is no less than well-researched ideas, blends of colors, and designs that are based on productivity. It is also equally important to have an ergonomic office design as graphic designers spend hours working; hence, they need a comfortable setup that doesn't damage their health.
Suppose you also wonder how a graphic design workspace plays a vital role in making the graphic designer office setup productive. In that case, this article will help you understand the role of a graphic designer office décor in determining their efficiency level.
Basic Principles of Graphic Design Office Interior
The basic principles of a graphic design office interior determine the right graphic designer office essentials. The philosophy behind the tech office design of a graphic designer doesn't consist of a single factor. Still, several tiny features combine to play a collective role and give positive results. That being said, here are a few ways to understand why the graphic designer interior office is the way it is.
Layout
Since graphic designers have a job of thinking, pondering, and rethinking the ideas, a congested and limited space will do them no good. A graphic design workspace should have an open office layout, and for professional spaces, it is best to have an engaging and friendly environment. Rather than making partitions in different workstations, an open office layout works the best as it allows maximum friendly banter and unrestricted flow of ideas.
Furniture
The role of furniture in making or breaking a workplace is huge; hence one needs to invest wisely in the furniture. A designer home office furniture or even workplace furniture not only needs to be fun and cool but must also be comfortable. As designers have tough jobs where they adhere to the desktop for hours, it is important to put comfort at the topmost priority.
An office chair for the designer offers multiple features such as smooth recline, adjustability, seat height adjustment, seat tilt adjustment, and lumbar support for the back region to remain straight and healthy. While sitting is very harmful for long hours, graphic workplace settings must also use standing desks to switch between sitting and standing several hours a day.
Lighting
The illumination in a graphic designer's home office may make all the difference, affecting the quality of their work and their productivity throughout the day.
As a result, one of your primary goals should be optimizing the lighting. You might begin by maximizing the room's natural illumination. For your mood and productivity, you'd prefer as much light as possible to saturate the setting. It shouldn't, however, be so bright that it reflects off your screen.
Add Plants
Plants are a fashionable addition to any graphic designer office interior. It should come as no surprise that this is the case. Many people's creative side is sparked by nature. Plants have a reputation for bringing vitality to a room and inspiring people. It might be time to incorporate some greenery into your workplace or studio décor.
Neatness
Neatness is important in a graphic designer's workstation if they need an unclogged flow of ideas. Without proper tidiness and cleanliness in the workstation, your thoughts will be frustrating and combined with many ideas; thus, you will find it hard to deliver the creativity you are capable of. Getting accessories that encourage organization is a good way to ensure your workstation is always settled.
Get a desk organizer if you want to accessorize multiple desk essentials, or even a filing cabinet can do an ergonomic job to store all the important documents safely.
Your Personal Touch
We all are creative in different ways, and graphic designers have unique ideas for each problem. This means you need to be you to deliver the best results. To create the most of a graphic design workstation, set up a space with a personal touch.
Maybe you like some quotes or motivating ideas right beside your desk. If a painting works for you, then have a painting right on the wall where you work. This little makeover of your workstation will bring your mind and ease, and you will find an upsurge in productivity.
Noise
While office chatter is common, some people don't feel comfortable or cannot connect with their minds where there is a lot of noise. Graphic designers especially like to have their quiet when converting the mental image into a real image. Therefore, it is important to create many workplace corners and quiet setups where certain people can enjoy working blissfully.
Ideal Colors for Graphic Designer Office Interior
Color psychology is important in every aspect of life, whether home décor or a take on office design. Color psychology is closely related to the mood and thought of the quality of the worker in the setting. That being said, the right colors play a vital role in a graphic designer's office. Here are some color ideas for a graphic designer's office.
Blue
The blue color is used to bring a sense of calmness to the mind and the graphic designer office interior. Blue colors are usually used in stressful environments, hence lowering and controlling the stress level and bringing a sense of control.
Yellow
Yellow, on the other hand, is the color that encourages optimism. Yellow color is also a good pick to encourage productivity as it is bright, friendly, and fresh like the sun. But too much yellow color can cause anxiety.
Orange
Here is another perfect color option for your graphic designer office interior. Orange color in controlled amounts is one of the best picks for graphic designers workstation as orange is highly linked with high energy and better mood levels. It also brings enthusiasm and boosts mental creativity.
Green
The color of nature green symbolizes peace and relief, so many graphic designer workspaces are encouraged to have natural plants. Green also symbolizes creative energy; hence it is a great choice to be used in a graphic designer's office.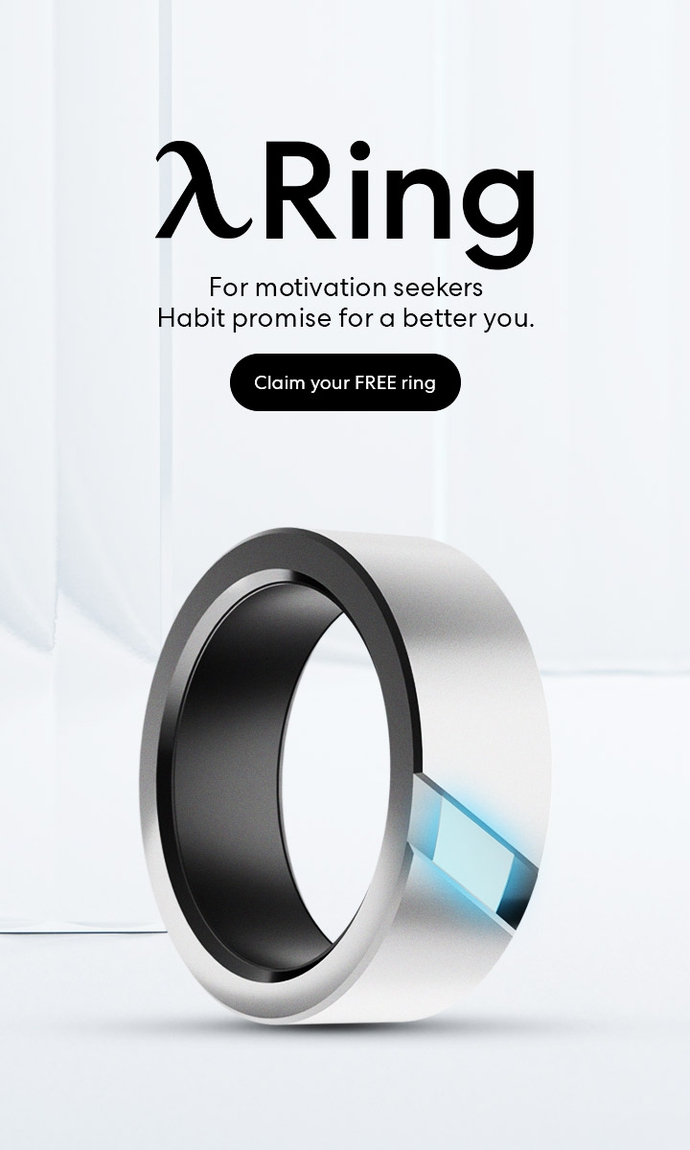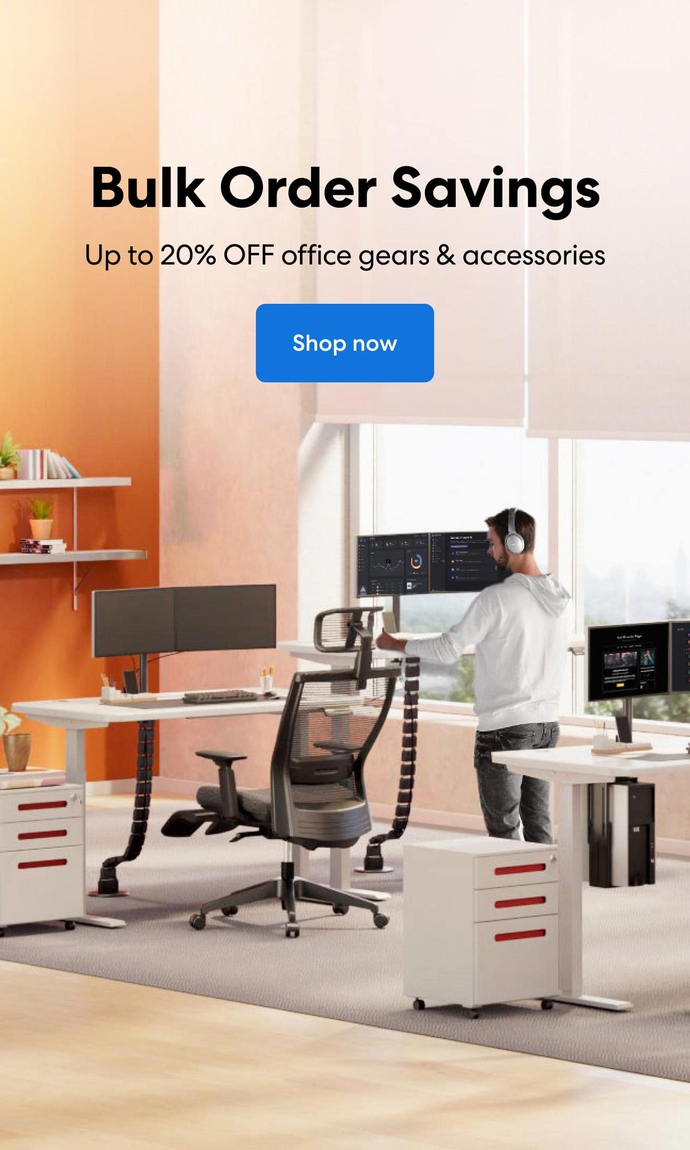 Subcribe newsletter and get $100 OFF.
Receive product updates, special offers, ergo tips, and inspiration form our team.