Hybrid Working
Policies for a Permanent or Hybrid Remote-Working Model

Autonomous
|
Oct 2, 2021
1,953 Views
Companies and employees have adapted to remote working to keep business as usual as the pandemic taught many lessons. However, with uncertainties offered by the pandemic, measures taken by companies in offering a remote-work option to employees have had their share of benefits and cons. 
As companies look forward to welcoming employees back to the office, they review the roles that could be permanently manned from remote locations, including a home office. Employee surveys have shown that more than 57% prefer to continue working remotely.
Benefits? Well, companies like AT&T have saved money from rentals, capital, and operational expenditures. In addition, employees have benefited from better work-life balance, higher productivity, and overall good health.  Research by the Boston Consulting group states seventy-five percent of employees confirmed higher or similar productivity levels than when working from an office. In another study, more than eighty percent of those surveyed preferred to work from home for their safety. The well-known study by WeWork reported 79% of companies surveyed wanted to leave the choice to their employees to decide if they wanted to work from office or remotely, provided their roles allowed it. 
What is Remote Working?
Working off-site, away from the central office, is called remote working. This could be due to various reasons, including being at a client site, or working from home due to a personal need, or because you can easily manage your role off-premises. 
What is Hybrid Working?
What is hybrid work from home model? Synonymous to hybrid working, it is a mix of getting to a central office and working remotely that involves mostly work from home. Some companies may mandate the particular days of a week when a hybrid workforce employee needs to be in office. Others leave it for the manager and an employee to decide this subject to a minimum number of days when employee presence is required in the office. A hybrid work from home model has had benefits for employees from reduced commute to office and more.
Here are some hints on how to make hybrid work from home successful. 
How Are Companies Adapting to Remote Working?
Adapting quickly to the needs of the business under the constraints of the pandemic, support functions have managed to keep work afloat. Employers have adopted a mix of working remotely permanently (also known as hybrid wfh model), hybrid working, and work from office. Support functions have had to change their strategy and announce a framework and policies to enable employees to perform in either case. 
Keeping safety and health of employees as a priority, companies have announced clarity in their approach by various policies and management approaches.
1. Health & Safety
Companies have defined procedures to be followed when in office. These have ranged from avoiding overcrowding in offices, pantries, and other common areas. Technology has come to the rescue as offices disabled attendance systems to doors that had to be pushed open. In addition, automatic sensors in washrooms, at entrances, and more have enabled a lower infection risk.
Helping employees cope mentally, many companies have taken measures like increased engagement, seminars by psychologists, holding physical exercises like Yoga or Tai Chi, and more. In addition, some companies have opened up such sessions to include families of employees.
In many companies, shift timings have been staggered so as not to have too many employees arriving at once.
2. Redefining Performance
Companies have moved away to measure team performance as the effective work output instead of the number of hours spent inside an office. Companies are redefining the performance matrix to measure such effective output. This helps employees on a hybrid model of work from home and those working remotely permanently as their performance is measured equally to those in the office.
Attendance or timekeeping has to be regulated to comply with local offices. This has spread across geographies for some teams to manage the legalities involved.
3. Compensation
The larger umbrella of compensation is being relooked to depict the true picture of an employee working remotely permanently, hybrid work from home model.  Many elements could involve local tax rules and hence the relook.
4. Home office setup and operational costs
Some companies have addressed employee concerns of increased home office expenses from heating/ventilation/air-conditioning, office furniture costs, and other operations costs like wi-fi setup. However, many have ignored these needs of employees, covering it against the local commute costs that employees save. Other costs include setting up a computer system, redoing home office design, and many more to manage the need for remote working.
5. Data Protection
A critical piece that companies have had to consider as they prepare to manage hybrid work from home model is enabling client and company data.  Identifying client confidentiality as a high-risk item, companies have strengthened their IT networks to overcome these loopholes.
6. Flexibility
While companies have set up guidelines to enable employees, it is clear that no one solution fits all with the pandemic. With female employees working from home, the challenges have only increased as they manage children, the elderly, and home issues.  Offering flexibility to females and males has helped employees manage the thin and blurred lines between personal and office time. Companies like Google have announced Zero Zoom Fridays to offer rest from stressful Zoom meetings.
7. Leadership
A few companies have stepped up their leadership connections and presence. For example, at Quora, D'Angelo, a business leader, declared that he too would opt for a hybrid work model. Further, he announced that his office visits would be restricted to a monthly visit. This would also discourage other employees from getting to the office to increase their visibility in front of the leadership.
8. Enabling Employees
Balancing employee experiences for the remote, hybrid, and work from office employee workforces has become critical. A few companies have declared the need to move away from a hybrid model to a virtual model. A hybrid virtual call typically can have a few employees inside one or many meeting rooms (across locations) and others joining remotely. This equalizes opportunities for remote and hybrid workers who may have missed out on informal catch-up with other employees. 
Wrap-up
It is clear that with remote and hybrid working models and work from an office, companies have had to take a proactive step to redefine their policies.  As employees embrace change, companies need to be agile to meet business needs.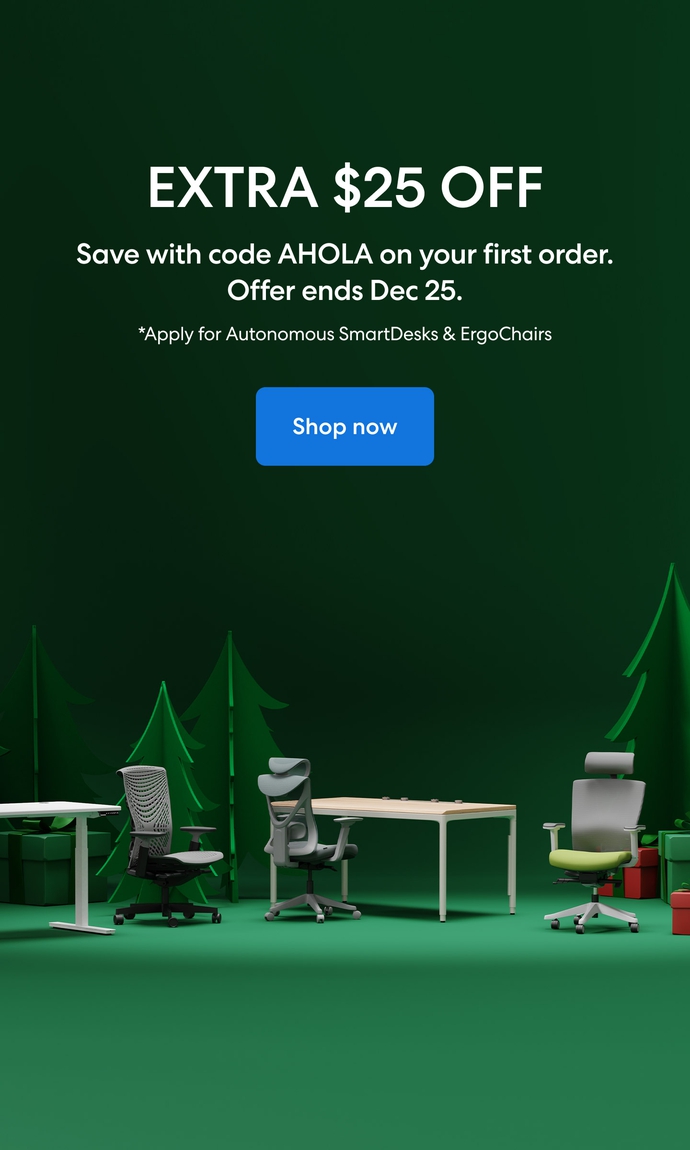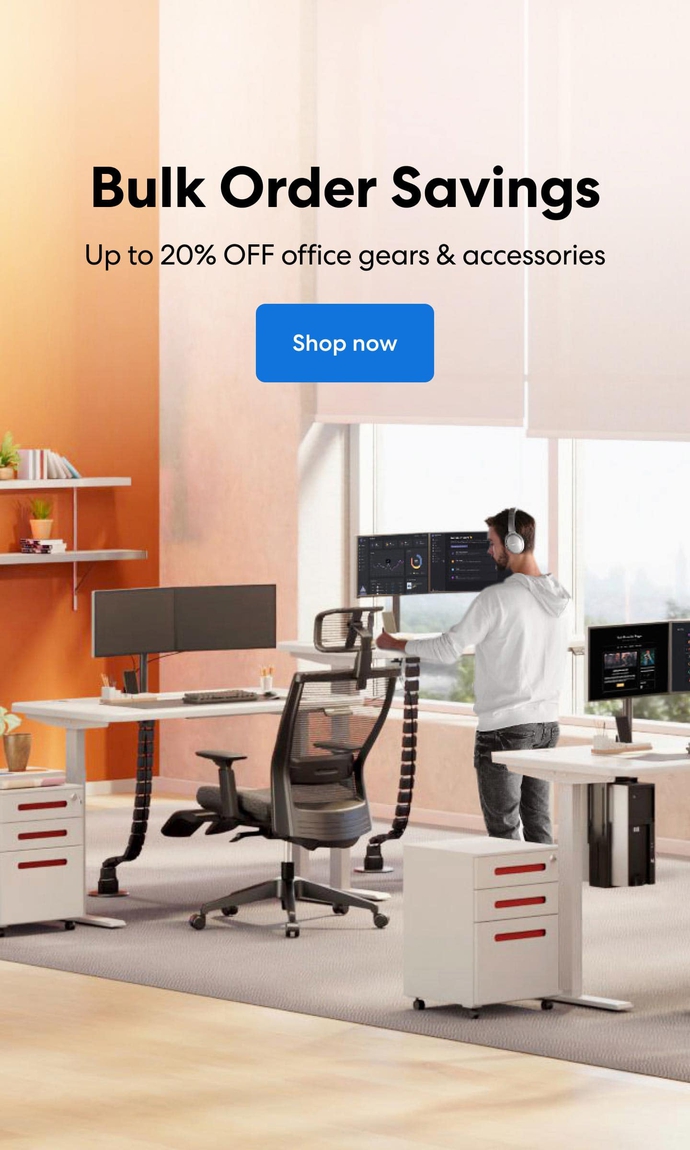 Subcribe newsletter and get $100 OFF.
Receive product updates, special offers, ergo tips, and inspiration form our team.