Workplace Inspiration
Popular Prefab Shed Kits Styles You Should Know Before Deciding

Autonomous
|
Dec 17, 2022
1,951 Views
Prefab shed kits are an excellent way to quickly and efficiently add an extra office space to any property.  
They can be easily customized to provide the layout and design desired for a given area, and most manufacturers offer a wide range of styles so that a perfect fit can be found for any space.
Not only are self-assembly shed kits relatively easy to install, but they also provide affordable solutions for those on a budget, making them an attractive option for many people. 
Depending on the size and design of the kit, businesses may also be able to customize their prefab shed with features like windows, doors, and electrical wiring. With minimal effort, these backyard office shed kits can be used to create an office space that is comfortable and efficient.
What Are Some Common Prefab Shed Kit Styles?
If you're looking for a custom-built shed or need to replace an old one, a prefabricated shed kit may be the perfect solution. A prefab studio shed can come in a variety of sizes and styles that enable you to quickly and easily build a new home work pod that is both attractive and practical. 
Shed kits are available in a variety of sizes and styles, with many customizable options that allow you to build a shed kit to fit your needs. Whether it is a garage, workshop, or storage shed, there is a style to suit any purpose. 
1. Barn Style
This prefab shed kit style is becoming increasingly popular for homeowners who want to add extra storage space to their property.  
Such prefab kits come with all the necessary components for constructing a high-quality shed, including pre-cut lumber, roofing material, screws, and nails. The included instructions are easy to follow, making it possible for even first-time builders to successfully put together a barn shed.  
Furthermore, the convenience of self-build shed kits allows people to save both time and money when compared to designing and building a shed from scratch.
A barn-style shed will have two symmetrical slopes on both sides, providing workers inside with a lot of headroom.
2. Cottage Style
Such sheds are particularly attractive and are designed to complement the look of a traditional house. They are often made out of wood and feature intricate detailing that makes them appear as though they have been custom-built. 
The result is a highly customizable and functional building that resembles a small home or cottage. 
This type of DIY backyard shed is often used for storage, workshops, and even extra living space. Cottage-style prefab sheds typically come with pre-cut foundation and wall panels that are easy to assemble and require minimal tools.
3. A-frame Design
Many prefab shed kits are designed with an A-frame roofing system. This type of roofing system, which is usually found on small sheds and other similar structures, has two slopes running in opposite directions.  
The slopes meet at the top of the building, making an inverted triangle or an A-shape that can help shed rainwater and snow. Additionally, this design allows for increased height and storage space in the studio cabin kit.  
A-frame prefab sheds are typically made from galvanized steel and come in a variety of sizes, making them a popular choice for homeowners. 
4. Gable Style
Prefab shed kits of this style are characterized by two slopes on either side of the roof that meet at the top to form a triangular peak. These sheds are usually constructed with a double-sloped roof that falls in two directions, providing extra strength and durability. 
The main feature that sets it apart from other sheds is its sloped roof, which has two sides of equal length and can create a sense of grandeur for large buildings.  
It is often used as a studio shed kit, but its potential applications are virtually unlimited. The modular design can be customized to fit the desired size and functionality of a typical home, and it can be easily transported and assembled on-site. 
Prefab shed kits are often adorned with decorative features such as vents, window shutters, and cupolas.
The 10 Best Prefab Shed Kits
Choosing the best DIY storage shed kit can be pretty tricky, given the variety of kits on the market. Don't worry; our review below can help you make the best pick! 
1. Autonomous StudioPod
Our first choice is the black StudioPod by Autonomous. This multi-purpose prefab kit comes with necessary electrical outlets and different light modes. Thanks to its durable aluminum construction and double layering for water resistance, you can expect the equipment to last for decades.  
2. Autonomous WorkPod Lite
The next prefab shed kit is this minimalistic and affordable pod, constructed of sturdy plywood, which is reinforced with a composite wood coat. This eco-friendly prefab studio shed is equipped with a house wrap which makes the entire building waterproof.  
3. Autonomous WorkPod
Consider this humidity-resistant and sound-insulated home work pod if you want something other than traditional prefab shed kits. The model comes with all-around glass doors, so users won't feel constricted in any way.  
On top of that, this DIY storage shed kit comes pre-wired, so you can simply plug in the necessary devices and get to work.  
4. Thinktanks 4-Person Pod
This soundproof and well-ventilated large pod is available in two monotone shades, black and white. Unlike many prefab shed kits, this model is delivered with furniture included. Users can also change the temperature of the lighting in this work pod.  
5. Thinktanks 1 Person Pod
Give this model a try if the previous pod was too large for you. This single-person alternative has a compact design, with necessary soundproofing done as well. On top of that, the product comes fully assembled, so all you need to do is have it placed in your desired area and start working!  
6. Thinktanks Compact Office Pod
Available in black and gray colors, this mini office pod can be set up anywhere you want. The built-in fan and AC ensure users stay cool all day long. Alongside that, the waterproofing allows you to work outdoors as well, through rain and snowstorms.  
7. Arrow Shed Steel Storage
Further down the list, we have this budget-friendly prefab shed kit, ideal for simply storing items. Unlike the previous self-build shed kits, this model isn't catered toward users looking for a quiet place to be productive in. The model is made of galvanized steel, which makes it durable and long-lasting. 
8. Keter Factor Outdoor Shed
Similar to the last product, this model is also not made for office workers. However, the waterproofing of this resin-constructed prefab shed kit makes it resistant to harsh weather conditions. On top of that, the product is also UV-protected, so you don't have to worry about constant sunlight damaging stored belongings.
9. Lifetime Storage Shed
Constructed of high-quality steel and vinyl combination, this DIY storage shed kit in pale grey color has adequate built-in shelves for storage purposes. On top of that, the doors on the shed are also lockable, providing users with the necessary security. However, you need to install this kit specifically on flat surfaces outdoors, or else, it won't have proper balance.  
10. Arrow Shed Compact Storage Shed
Our final product for this review is this alloy steel constructed storage shed. The product is treated against corrosion with zinc, ensuring guaranteed longevity. Alongside that, the one-sided sloped roof prevents rain and snow from collecting above. You can also lock the doors on this accessory dwelling unit kit.
What Are Prefab Shed Kits Used For?
A shed kit contains all the necessary components for building an office, including framing materials, siding, roofing, and other pre-assembled components.  
Prefabricated shed kits are designed with convenience in mind and are the perfect solution for busy professionals who don't have time for complicated construction projects. Thanks to the range of custom options available, it is now easier than ever to create a professional-grade workspace that provides a comfortable and efficient place to work.  
With these prefabricated shed kits, users have access to a variety of sizes, shapes, and materials to choose from so that they can design and build the perfect space for their business needs.  
In addition, these customizable office sheds can be equipped with all the necessary amenities, such as electricity, plumbing, and insulation, to make sure that employees remain comfortable throughout the day.
Things to Consider When Buying a Prefab Shed Kit
Prefab ADU units are a great way to quickly and easily add extra storage space to homes and businesses.  
Before buying a prefab shed kit, it is crucial to consider the size of the area you have available, how much you can spend, the desired style, and the purpose of the DIY storage shed kit.  
You'll also want to consider the roof design and the style of siding materials. Additionally, make sure the shed kit you choose comes with detailed instructions and easy-to-follow diagrams for easy assembly. 
Consideration must also be given to the materials used, as well as weather-proofing, to ensure that the construction is safe and long-lasting.  
Additionally, customers should investigate any additional features, such as ventilation, windows, and lighting, to personalize the shed and ensure that it meets both the individual's needs and their local building codes. 
Lastly, consider if you will need any extra tools or hardware, such as nails, screws, and bolts, which are not included in the kit. 
The Benefits of Prefab Shed Kits
A prefabricated shed is built off-site and then delivered and installed on the customer's property. Self-assembly shed kits come in a wide range of sizes and styles.  
Prefab sheds have many benefits over traditional stick-built alternatives. You can build a shed kit for cheap, as most models are usually affordable. A prefab office backyard shed kit is also easier and faster to install and requires less maintenance. 
Though most people choose to build their own accessory dwelling unit kit, utilizing a prefab shed kit has several advantages. Time is often of the essence, and such a product can be assembled relatively quickly.  
Secondly, the kits generally take the guesswork out of construction, as the parts are cut and labeled for easy assembly. Also, most prefab shed kits come with comprehensive instructions, which makes them ideal for novice builders. 
If you are looking for an easy and affordable way to add extra storage to your property for professional purposes, a DIY storage shed kit can be a great option.
How Long Does a Prefab Shed Kit Last? 
Shed kits are an increasingly popular choice for homeowners looking for a quick, easy solution to adding additional storage on their property. These ready-to-assemble kits are made with components that can be quickly and easily put together, usually in a single day. 
Depending on the materials and construction, prefab shed kits can be expected to last anywhere from five to 25 years.  
Be sure to adhere to all manufacturer instructions for maintenance, and consider using durable materials like steel and vinyl if you want your shed to last the longest. Metal prefab shed kits tend to be stronger and longer lasting than their wooden or plastic counterparts but require more maintenance over time. 
Which Material Is the Best for Prefab Shed Kits?
Prefabricated shed kits have the potential to last for many years, depending on the quality of materials and construction of the shed.  
The most common materials used in these types of sheds are metal, wood, and plastic, with each having its unique benefits.  
Metal sheds are generally the most resistant to wear and tear, while wooden sheds require more upkeep to keep them looking good and to prevent rot. Plastic sheds, while lightweight and easy to assemble, may not be as resistant to the elements as a metal or wooden sheds.
Conclusion
Prefab shed kits are an increasingly popular option for businesses looking for affordable and efficient office space. Such spaces are designed for easy assembly and can be customized to fit the needs of the office. 
Not only do prefab shed kits offer a cost-effective solution, but they are also fast to build, allowing businesses to get up and running quickly.  
Investing in self-assembly shed kits can save you money in the long run by eliminating the cost of materials and labor associated with building an office workspace from scratch. Plus, they come in a variety of shapes, sizes, and styles, so you can quickly build a shed kit that fits in with the existing décor of your office.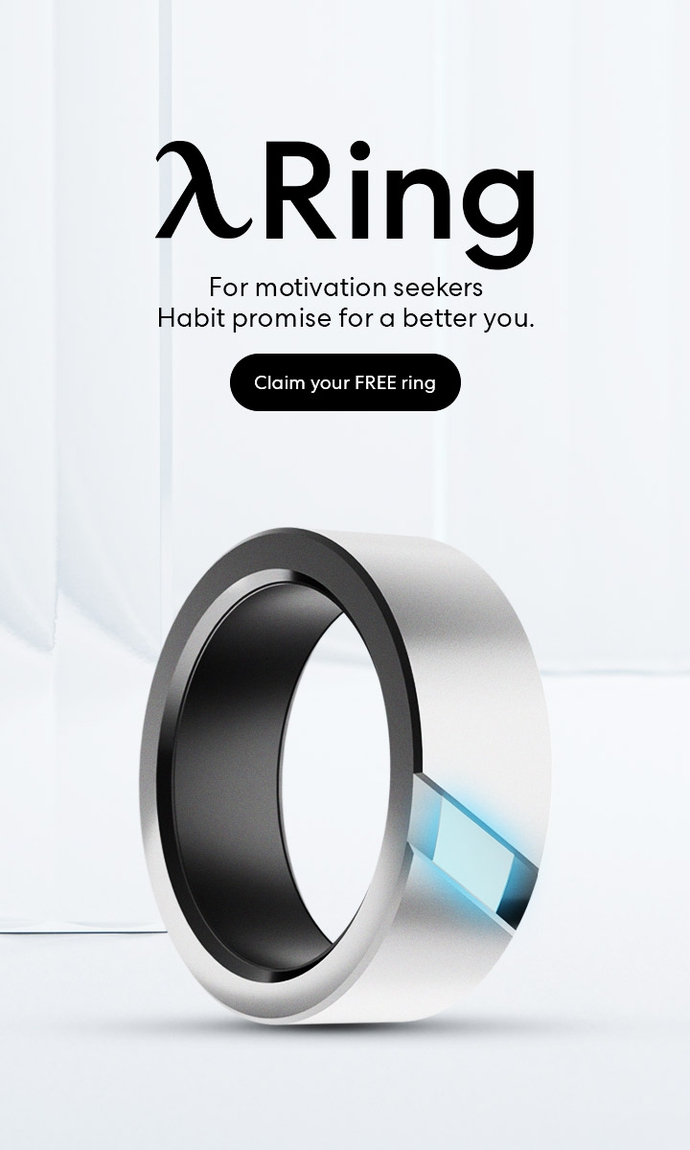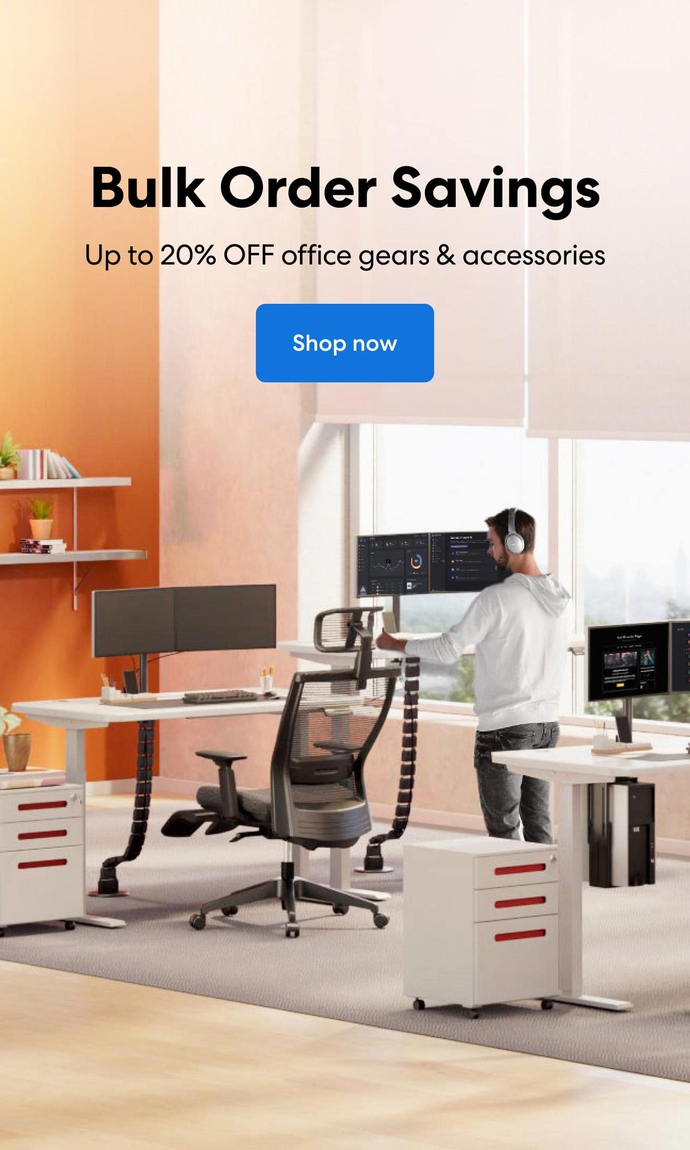 Subcribe newsletter and get $100 OFF.
Receive product updates, special offers, ergo tips, and inspiration form our team.