Workplace Inspiration
Prefab Cabins vs. Custom Cabins: Finding the Best Fit for You!

Autonomous
|
Oct 10, 2022
1,248 Views
Anyone who enjoys the outdoors with a passion for design or dreams of owning a cabin will appreciate how accessible prefabricated homes are.  
These prefab cabins are becoming popular among those interested in alternative housing units. This is because they are more modern and self-sustainable than conventional buildings. A prefab unit is better suited for remote locations.  
Customized cabins, on the other hand, are built according to the owner's specification. Even though the process might take longer and be more expensive, it gives you the luxury of bringing your ideas to life. 
This article will look at these two types of cabins and their benefits. It will compare them and explore some factors you should consider before choosing any. 
What Is a Prefab Cabin?
A prefabricated cabin, sometimes known as a modular cabin, is a factory-built structure. This already constructed cabin is usually transported to construction sites and set up according to specifications. 
A prefabricated construction can be built in several different sizes, shapes, and designs and is adaptable. Prefab cabins take less time to install and are comparatively cheaper than customized units. 
What Can a Prefab Cabin Be Used for?
There are many good reasons to think about buying a cabin. Prefab cabins are simple and minimalistic in design. The ease of transport for such cabin units makes them excellent for vacations. 
Individuals who prefer home units more influenced by nature should consider prefab log cabins. 
This housing unit can be utilized as a backyard studio or workplace. They are warm and welcoming and bring nature indoors when well-constructed.
Log cabin modular homes offer all the modern comforts of a typical home while bringing the convenience of luxury living to the location of your choice.  
If you choose a prefab cabin, ensure it blends in with your surroundings as much as possible. Your prefab studio should also be aesthetically pleasing. 
Benefits of Modular Homes
Like any type of housing, the prefab accessory dwelling unit relies on individual preferences and demands.  
It has several benefits that make owning one preferable to a site-built home.  
Depending on the indoor space and square footage, a prefab home is typically 10 to 20% less expensive than newly constructed units. It can be put together in a few weeks. 
The advantages of purchasing a modular cabin are clear from the name alone: it is constructed off site, in a controlled facility, using exact and preset measurements.  
Prefab cabins allow you to choose anything from a garden office pod to a small backyard shed or home office pod. They eliminate several issues common with residential development or on-site construction.
Not only will you be fully informed of what to anticipate, but the supplies will also be received undamaged and unaffected by natural elements.  
Due to the refined techniques, leftover building materials from prefab constructions are heavily reduced. These make them more environmentally friendly.  
In addition, the engineered building process produces a long-lasting home, eliminating the need for months of back-and-forth travel to and from a construction site. The only noticeable impact on the neighborhood will be the concrete foundation. 
What Is a Custom Cabin?
Custom-made log homes are exactly that—custom. Since a lot of the work is done in factories, all of the previously suggested methods have minor drawbacks.  
With all the tools and supplies available, custom log home builders construct their homes on-site in a log yard before exporting them to ensure quality control.  
A unique log home requires a lot of labor, including drying, peeling, and sawing the logs. It would take months and cost the customer a lot to complete that on-site. 
Any design and property can be customized for artisan log homes. You are not constrained by height or weight requirements for the size. 
Although a log home will initially be put together at a log yard, everything is customized first. Every component of your home's design is up to you to choose and personalize.  
Once it is situated precisely at the log yard, it is removed and transported to you to be set up at the construction site. 
Benefits of a Custom Cabin
Desired Design
The fact that you receive the logs already pre-cut and labeled does not restrict your ability to create the home of your dreams.  
You can still design or order unique floor plans and construction features. Notify your builders as soon as possible so they can plan better. 
The number of workers, tools to use, and the stages of development should be well-defined before they move to the site. 
Eco-friendly
Trees are a renewable resource, which is one of the reasons they make excellent building materials. These logs and pieces of wood are taken from legally managed forests that have received certification for sustainability.  
They can occasionally be acquired from standing dead wood as well. The houses can be built following green building guidelines. 
Durable Home
Perfectly constructed custom log homes are long-lasting. Some log and timber homes still standing today date back more than 500 years, well before the development of modern, high-tech methods for harvesting wood.  
Homes made of timber have endured some of the worst weather, including hurricanes, a lot of snow, and other storms. 
Energy-efficient
The warmth of wood makes it an excellent building material for custom log homes in chilly climates. This natural quality of wood, also known as thermal mass, contributes to a home's ability to maintain a comfortable interior temperature all year round.  
Customized log cabins can be much more energy efficient than typical buildings if well sealed. The energy emitted into the residence can be gathered and stored by the log walls.  
Attractive
Custom log homes definitely have a nice aesthetic. Additionally, a unique design allows the house to better suit your needs in terms of housing and personal style. 
The Key Differences Between Custom Cabins and Prefab Cabins
Adding a cabin to your home can be a vital decision. Choosing between a custom or prefabricated unit is not as easy as people think. Both seem like reasonable solutions, but a modular cabin kit is frequently a lot more trouble than you may anticipate. 
Less Expensive
Kits for cabins are frequently far more expensive than they first appear to be. The expenses of cabin kits can be incredibly hidden, and they simply increase as the unit is constructed. 
Additionally, you'll probably employ a contractor to assist in building the cabin. You'll discover as the project progresses that getting labor to construct it is much more expensive than you previously anticipated. 
With a prefabricated cabin, you will know the total price upfront. As a result, you won't have to be concerned about unanticipated costs, purchasing supplies, or employing labor. It's a lot simpler and typically less expensive. 
Higher Quality Control
If you choose to use a custom cabin, you will immediately see that you have a lot of work ahead of you. Even though they frequently come with comprehensive instructions, even for a seasoned contractor, they can be tough to assemble.  
Though the materials will probably be of good quality, it won't matter unless you have an experienced person.  
You risk squandering time and money by using superior materials to build a subpar cabin. 
One of the main benefits of a prefabricated cabin is that you will always be aware of the final design. There won't be surprises because every unit is prebuilt using the same methodology and supplies. 
Faster Process
Building a cottage kit seems like a fun activity on paper. The job can be completed successfully if the appropriate equipment and experience are used.  
However, the project can only advance as long as you're available unless you've recruited assistance. You could discover that assembling a cabin kit takes a lot of time. 
You'll also need to set your cabin aside for a time as other obligations start to arise in your life so that you can take care of them.  
The unfinished cabin gets exposed to the weather and other elements as time passes. This put it in danger of being ruined. 
What to Consider Before Deciding On the Type of Home
Customization
Let's start by talking about design. 
A site-built cabin is the best option if you want a log home that is as distinctive as you are. The days of settling for subpar fits and finishes are long gone with a classic log cabin. Since you are in direct contact with the builder, you have total control over the layout. You determine the scale and design of your dream home. 
Modular log homes have restrictions when incorporating your personal style into your home. Builders typically offer a small selection of models with limited cosmetic customization choices. 
These homes must be transported, which places limitations on their design. Customers are frequently discouraged from having too many panes or even a tile shower because of the risk of damage during shipment, for instance. But we'll talk more about that later.
Pricing
Let's get right to the point: ever since you made the decision that you intended a log home or log cabin escape, that golden price tag has been on your mind constantly. 
How much will this cost you? 
Contrary to popular belief, there isn't much of a price difference between traditional and modular log homes. The price of your ideal log cabin ultimately depends on the size and characteristics that you choose. 
Transportation
What do you hear? It's the sound of your prefab cabin builder pleading with God that nothing goes wrong while your house is transported. 
Although we jokingly say it, modular homes can actually sustain structural damage while being transported. Additionally, although site-built homes don't require any travel, modular log cabins DO. 
The design is constrained since modular homes must be transported over several kilometers, as was already explained. A stone chimney, large windows, or real, solid logs may be too expensive for the moving vehicle. 
Therefore, we advise working with a conventional log home builder if you want a real log home with eye-catching windows or a fireplace.
Timeline
Have you ever encountered the adage, "Perfection can't be rushed"? The same holds true for creating a personalized home. 
While a modular home can be completed more quickly than a traditional one, you may have to sacrifice other factors.  
As was previously indicated, factory-style assembly lines are used to construct modular log cabins. Like all of their projects, your new unit is carelessly pushed through the development stages. 
However, you are not merely another project. 
After all, we're talking about your future residence here—the location where your family will gather to make priceless memories! 
Do you require a home immediately, or do you require one that is specially created to meet your requirements? The answer to that query will help you decide whether modular log homes or custom log cabins are excellent for you. 
Quality and Safety
When contrasting modular log homes with custom log cabins, one of the key concerns of homeowners is the level of detail. 
Modular log houses are only assembled on-site, thus all electrical cables, corners, and other easily missed details must be completed correctly. It can be challenging for the homeowner to precisely identify the warning signs to look for. 
When a log cabin is constructed conventionally, subcontractors and other experts are hired to manage their respective fields, assuring a reliable procedure from beginning to end. 
Resale Value
Making your new dream house a successful investment requires taking into account the resale value, even if you have no plans to leave it. 
Both modular homes and handcrafted log homes have excellent resale value. 
It's safe to say that all individuals share a common love for certain things, including puppies, newborns, and well-built houses. It shouldn't come as a surprise to learn that traditionally built homes typically sell for more than modular ones because authenticity doesn't go ignored. 
Conclusion
You can use prefab cabins or customized cabins when setting up a studio shed or any backyard office. The construction budget and personal goals will influence this decision.
Video ads for product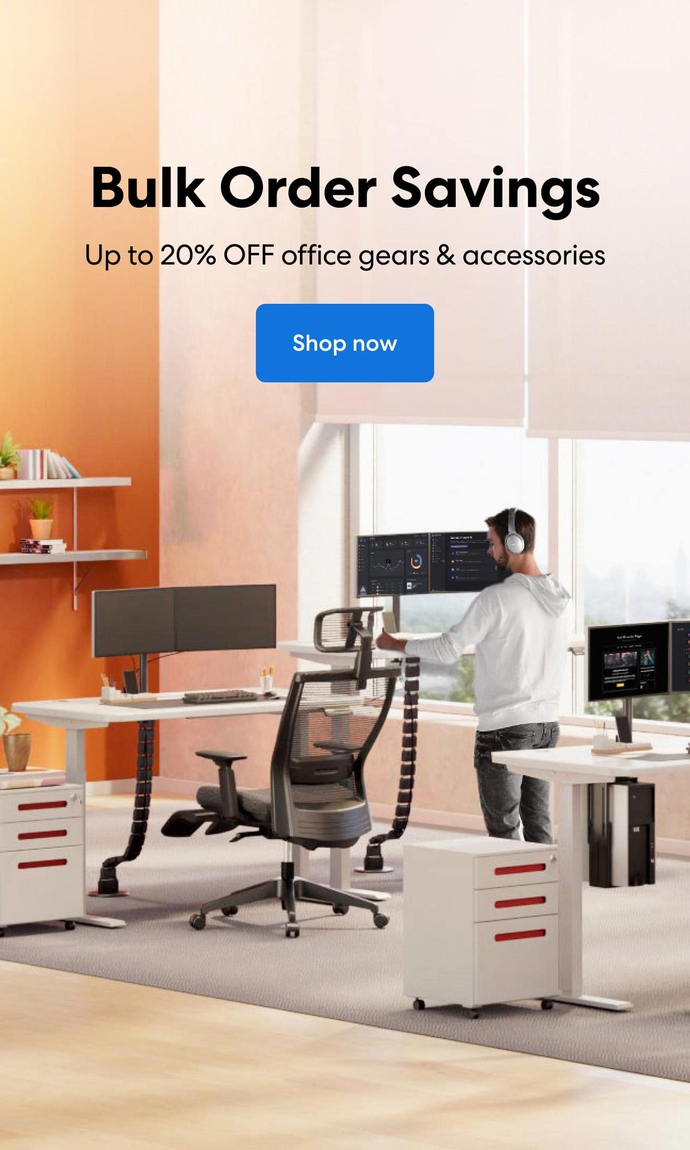 Subcribe newsletter and get $100 OFF.
Receive product updates, special offers, ergo tips, and inspiration form our team.