Every company should have a welcoming entrance to create a lasting impression on the clients or any office worker entering the workplace. Even if you have a small-scale enterprise and wish to get a lower employee turnover rate, you should have at least a small reception desk to attend them.
The same goes for welcoming your clients, who get impressed subconsciously if you have a nice reception to attend them. Often it is seen that things like office interior, furniture, and infrastructure impress the workers and clients who come to visit it for a job or deal.
Even a small modern reception desk is enough to create a lasting impression if you have selected it wisely and created an inclusive work environment.
In this article, you will find a complete buying guide for a reception desk for your office. We have shared every detail about the small reception desk ideas here to give you a holistic view before you plan to build a nice reception.
Are you an entrepreneur who is planning to set up a small office for his startup? Are you someone who is planning to renovate his small office by bringing in a space-savvy small curved reception desk? If that is so, you are at the right place!
All you are supposed to do is read ahead and learn what you are supposed to consider and how you must plan a small yet welcoming reception for your clients and employees. So, let's begin! 
What to Consider When Buying Reception Furniture?
Here we have shared a few things that you should consider while deciding what you pick as your reception furniture. 
Available Space
Knowing how much space you have available for reception is the first thing you should consider while picking your reception furniture. The plan is not to have an overcrowded reception area that makes your visitors feel claustrophobic. A bright, airy, and spacious reception that anyone would love to visit. Now that you have limited space, you should ideally pick a small L-shaped reception desk so that it does not take up a lot of space and your job gets done too. 
Creating a Lasting Impression
Remember that the office reception is the first thing any visitor would interact with in your office, so ensure it is worth visiting. In order to do so, you must choose the reception furniture that will create a lasting impression. A thoughtful way of doing so is choosing the furniture in a way that reflects your business.
The colors you pick and the layout you plan to have should align with your business. For instance, if it is a modern startup, you may think of getting a small modern reception desk, putting up some eccentric decoration around, and having artificial grass as a carpet. In short, make your entrance as welcoming as possible while ensuring it reflects your business's idea. 
Comfort
Comfort is one of the most important aspects that one should consider when they are picking their ergonomic office furniture. Since we have been pressing the idea of having a welcoming reception from the beginning, you must remember that comfort plays an important role in assuring that.
You must ensure that your reception area has soft, comfortable seats where your visitors can wait without getting panicked. Although no one would wish to have their guests waiting for hours, you must ensure that whatever time that is spent there is spent happily.
In addition to that, you must consider your receptionist's comfort as well because they attend to all visitors. So, ensure their seat is as comfortable as that of guests so that they can work in peace and attend to guests. 
Aspects Affecting the Reception Furniture You Choose
Now that you know the little things you should consider while picking your modern office furniture, you must learn about the factors that affect your choice of reception furniture. 
Price and Value
Everyone has a budget constraint that they must consider while they plan their choices for their office setup. Therefore, you must pick those reception desks that bring value to your office. Spending big bucks without thinking about the value that you wish to add to your reception area is useless. Always pick those reception desks that are reasonable and suit your business. 
Business Theme
Every business has a particular theme or idea, which may be represented by their logo or the color theme that they pick. Therefore, many businesses plan to have bespoke reception furniture to reflect that idea. Nevertheless, every entrepreneur does not have much budget to afford bespoke furniture. What they can do is choose the reception furniture of a color that reflects their logo and business theme. This may include plants, artwork, and brand colors addition in your reception area. 
What are the Best Small Reception Desks Which You Can Buy?
Now that you are aware of the important things you should consider while picking your reception desk and the factors that may affect the desk you finalize, it's time to learn about the best available options. Here we have listed some to give you an idea. 
1. Autonomous L-Shaped Standing Desk
The Autonomous L-shaped desk is one of the best small L-shaped reception desks. You may consider a small corner desk if you are short on space and wish to get a little creative while utilizing this space. The l-shaped desk comes with a large tabletop that helps manage paperwork but takes lesser floor space. Since it has an adjustable height, it is ergonomic too. So, investing in such a desk would be a wise choice to make.
2. Autonomous Sit-Stand Desk
The Autonomous Sit Stand Desk is a small standing desk that would be ideal for a small reception area. The good part is that this desk is available in multiple colors, so for example, if you wish to have a small white reception desk, you can find it in this collection. Since this desk has an adjustable height, you can adjust it as per your receptionist's demand. 
3. Wistopht Tempered Glass CompactDesk
The Wistopht Tempered Glass CompactDesk is ideal for those people who wish to have a tempered glass standing desk in their office. Such a desk looks stylish and unique, which helps create a lasting impression on your visitors. The interesting thing is that this desk comes with a  wireless charging pad and touch screen keys, making it futuristic. Therefore, it can be a great choice.
Building a Reception with Us – The Autonomous Employee Purchase Program

Wrapping things up, you now have a clear idea about the reception furniture. The good news for you is that all the small reception desks that we mentioned in this article are available on our online store. You would be enthralled to know that we have all office furniture available at discounted rates under our employee purchase program. All you are supposed to do is sign up for our program using your corporate email id. Doing that will give you an initial 25% discount on your first purchase. The best part is that the discounts increase with the number of purchases you make, so begin today!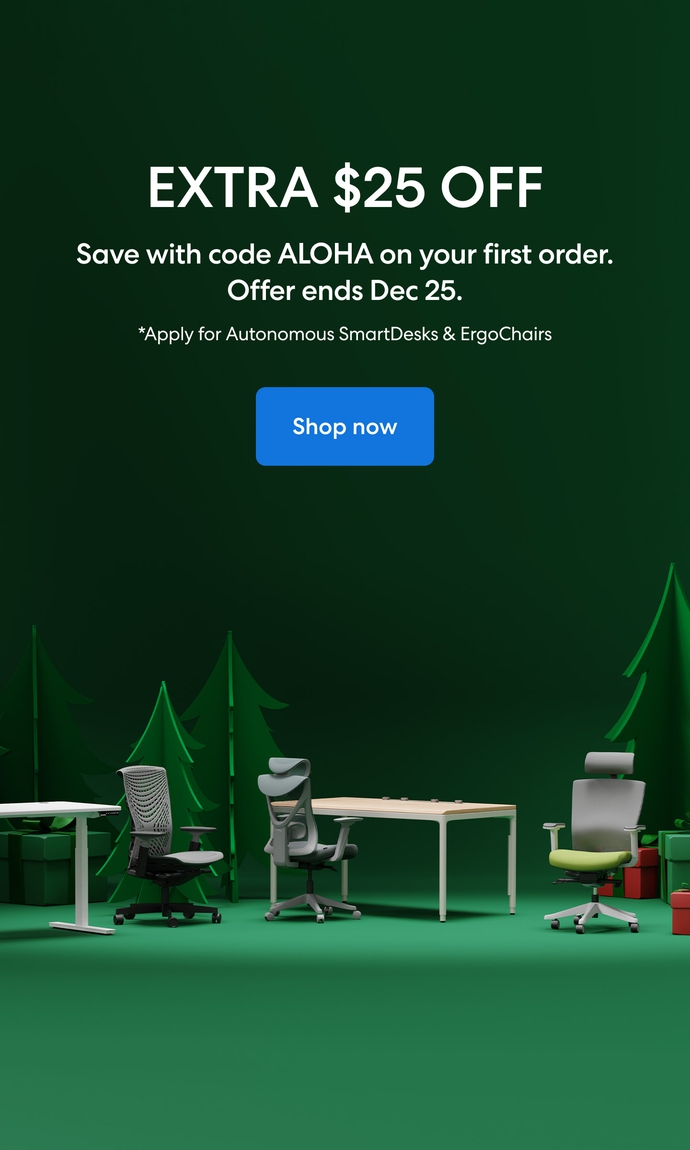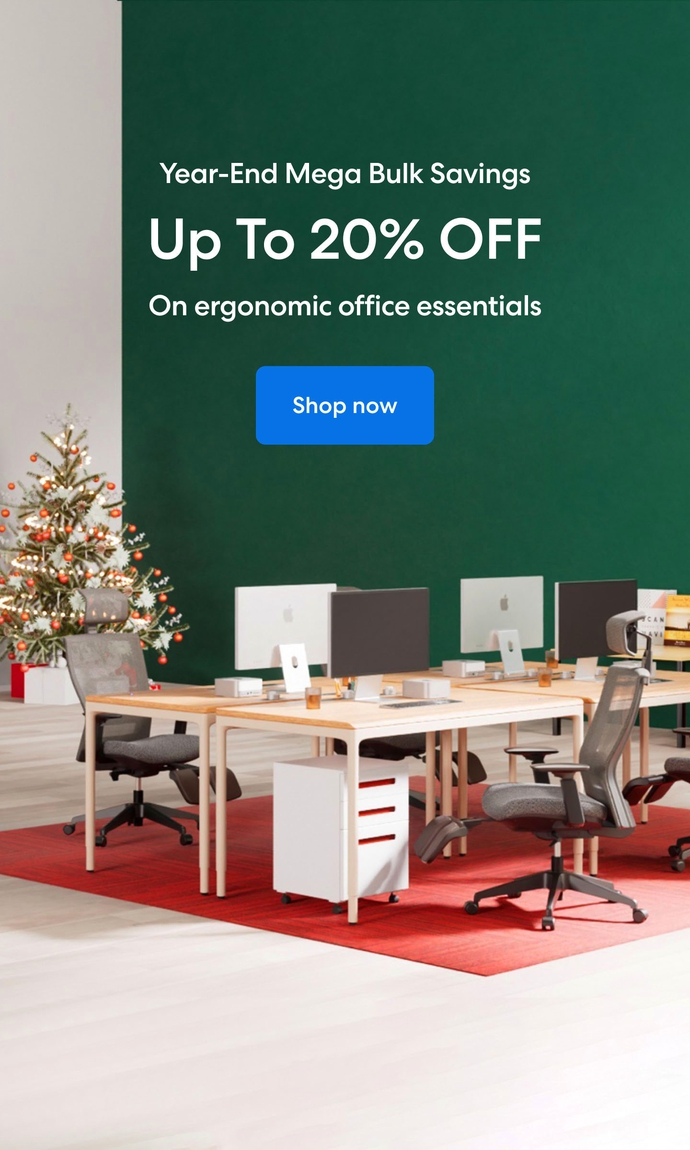 Subcribe newsletter and get $100 OFF.
Receive product updates, special offers, ergo tips, and inspiration form our team.