When you work from home or office, you spend the majority of your day in your workspace or home office. This is why it's so crucial that your home office is designed to be the best possible environment for you to work and be productive in. It can be a balancing act to find the right décor and furniture, but it's worth it for the positive impact it can have on your productivity. If you don't feel your home office is currently up to scratch, now is a great time for you to refresh your workspace. 
Office workspace design doesn't have to be complex or time-consuming. With a few simple tricks or ideas, you can totally change the way your workspace looks and feels. This can make a huge impact on the way you work over the long term. Here is a list of four of our favorite refresh workspace ideas.
1. Refresh Workspace Idea with Buying Simple Decoration
An unadorned space of any kind can feel boring and uninspired. If your workspace doesn't currently have any decoration, then this is a great opportunity for you to liven it up. A beautifully designed workspace can also feel inspiring to be in, and this can help you to be more productive. 
You can choose all kinds of styles and types of decoration for your home office. It's really up to you and your imagination! You can base your choices on interests that you might have or your favorite color. One great option for many workspaces is the addition of plants. Having plants in your office or workspace is a great choice for a number of reasons. Not only can it improve the quality of the air in the space, but it can help manage stress and productivity.
What kind of Decoration Should I Use?
Ideally, decorations in your workspace should be minimal enough that they don't distract you or any colleagues you might have. They also shouldn't take up too much space. Your decorations should primarily be there for your benefit, so try to choose smaller items that you can easily place on your desk or mount on your wall. 
If you have ample floor space in your workspace, you might like to choose a larger plant that you can keep on the floor. This is a good way to utilize negative space in a way that is often beneficial to the overall mood of the workspace without being overly disruptive or distracting. 
2. Change Your Monitor Display
Having a standard monitor can feel dull and uninspiring after a while. New ergonomic technology allows us to use devices and custom monitor displays to get the best possible angle for our computer monitor. Why not make the most of this? You can customize your monitor display in order to be able to see better, and this is a great way to be more productive at work. 
Using a Monitor Arm
One of the most straightforward ways of changing your monitor display and giving yourself the most possible options is with a monitor arm. Most monitor arms are highly adjustable and can help you to reduce strain on your muscles and joints by giving you the most ergonomic display possible.  
3. Decorate Workspace Idea by Replacing your Old Chair 
Your office chair is basically the center of your workspace. At most offices, you spend the vast majority of the day sitting behind a desk, so it's crucial that your office chair is comfortable and supportive. Most importantly of all, you need to like your chair! If you don't, you should consider replacing the chair with a new, more ergonomic model. Of all of the ways you can refresh your workspace, this is one that can make the largest impact. 
Getting an Ergonomic Chair for Office Workspace Design
A truly ergonomic office chair could seriously change your life. We spend so much time sitting each day that a chair that isn't ergonomic can cause serious strain on your body over the long term. An ergonomic chair makes it much easier for you to maintain good posture and sitting habits. In turn, this limits the amount of strain on your body that sitting for long periods can create.
The best ergonomic chairs are both supportive and very comfortable. They both encourage you to sit with proper posture and conform to the shape of your back, meaning it is almost like having a chair custom made for you. These chairs are often also made of materials that are very light and last a long time so that they can be a great investment in the longer term. 
4. Refresh Your Workspace by Replacing your Desk 
One great way to refresh your workspace is by investing in a new, functional desk. There are so many different kinds of desk out there with their own special properties and features. While it's not quite a 'decorate your workspace' idea, getting a new desk can change the vibe of the whole room and help breathe life into the space. 
Getting a Smartdesk
Your new desk doesn't just have to look good. You can also choose to invest in a new office desk that is more functional and ergonomic than your old one. If you've never used a standing desk before, now could be the perfect opportunity to start! Standing desks are a fantastic and effortless way for you to maintain great posture while you work. By standing throughout your workday, you can also reduce your risk for developing a number of lifestyle illnesses that sitting for long periods can make you more prone to.
Conclusion
Changing up your workspace is a great way to feel more motivated and inspired while you're at the job. You'd be amazed by the impact that small, simple changes can create. Just by getting a new desk or some decorations, for example, you can transform the way the entire space feels to you. Can changing up your workspace really make an impact? Why not try it out and see for yourself! The results should make it worthwhile, and it doesn't take a lot of effort to implement some of these changes.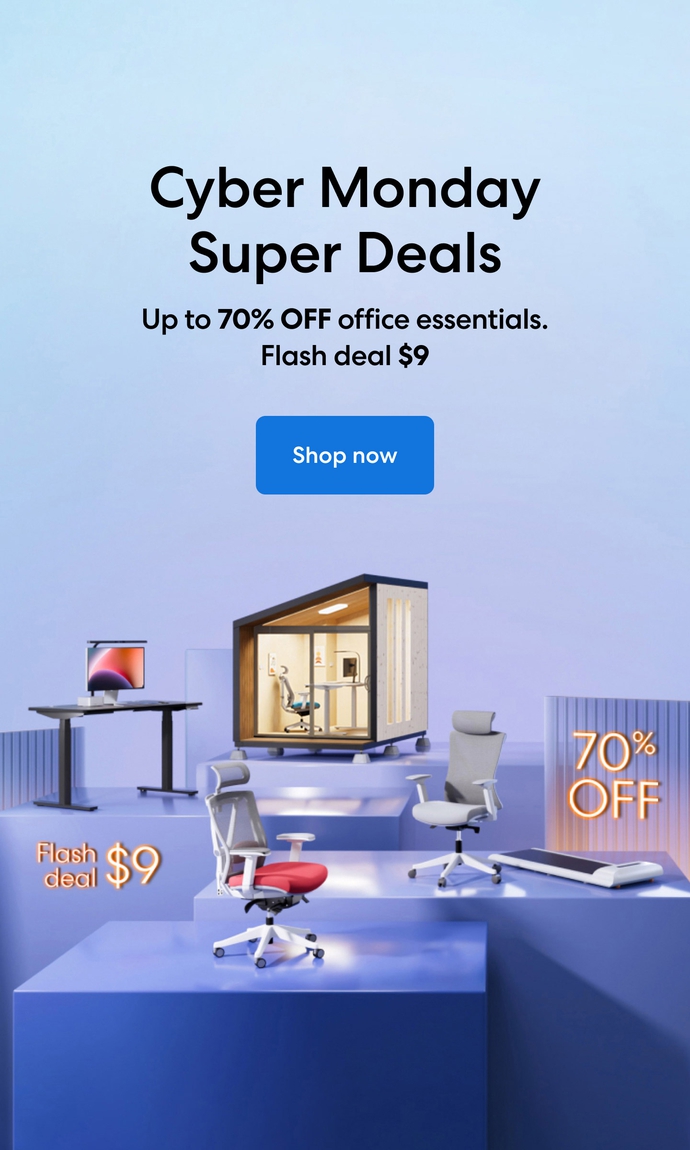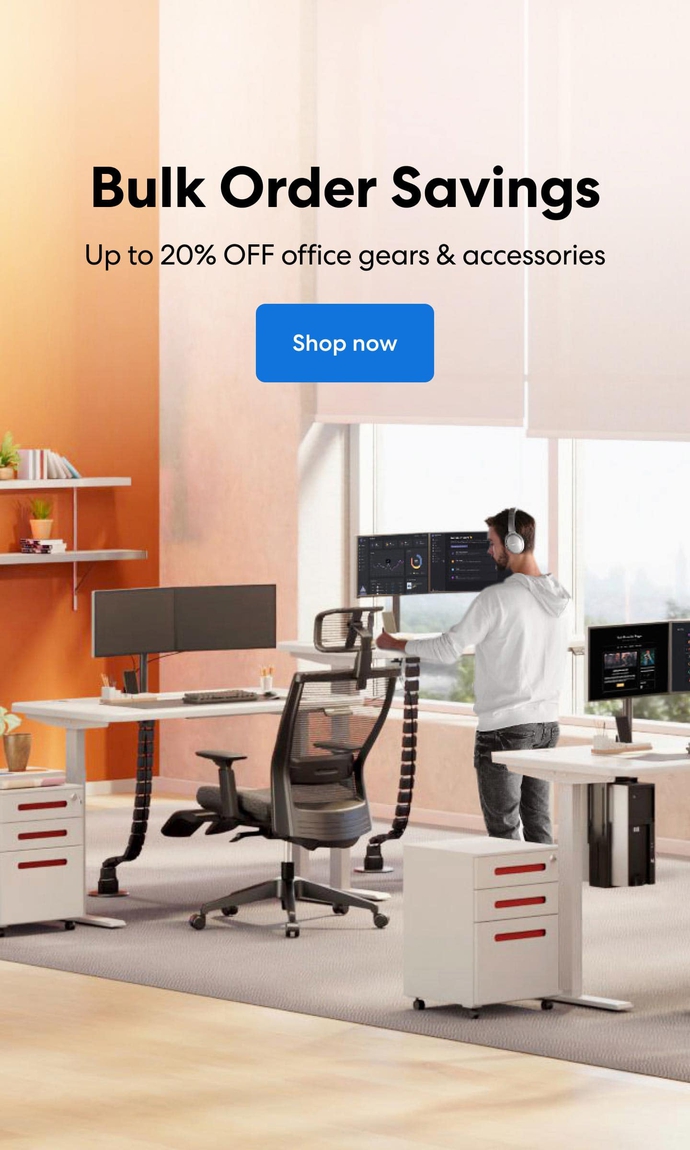 Subcribe newsletter and get $100 OFF.
Receive product updates, special offers, ergo tips, and inspiration form our team.