Smart Products
Review of Vertagear Gaming Chairs – Which One is the Best?

Autonomous
|
Nov 20, 2021
2,131 Views
Gamers who are looking for chairs might have known about different brands and options. However, each Vertagear gaming chair can offer you one-of-a-kind features you may not want to miss, which is why you should take a look at what you could get. Read on, and find out everything about these sitting spots, as well as the best models available for you on the market! 
Overview of the Vertagear Gaming Chairs
If you want a piece of furniture that helps you improve your gaming experience, then the Vertagear racing series might be the chairs you're looking for. 
The best Vertagear chair is the one that fits your needs. Fortunately, the brand offers so many options that all gamers can find what they've always wanted. Fear not, because you can find the perfect sitting spot to enjoy your games! 
Vertagear's experts care a lot about gamers having an incredible experience. Therefore, they have designed sitting places that are perfect for everyone – you can get a big chair, one with breathable material, or even find one with synced audio.  
Even though many people don't know about the Vertagear racing series, the brand has been around since 2015, so it has helped a lot of customers. Nowadays, it offers top-of-the-notch chairs with incredible designs that you might want to consider if you want to be comfortable while you're playing. 
Spending hours playing your favorite game can't be a fun experience unless you have a comfortable chair to sit on. If you don't have a proper sitting spot, you might start suffering from back and neck pain. 
At the same time, you could experience blood circulation problems, which is another very painful and uncomfortable experience. Instead, all you need to do is to find the Vertagear chair that fits your wishes. You can avoid physical problems and also enjoy your gaming hours. 
Features of Vertagear Gaming Chairs
Vertagear chairs for gamers are famous because of their remarkable features. There are many sitting spots available on the market, but no other brand offers you what this one can give you. Take a look at the chairs' characteristics: 
1. Quality
The chairs that the brand offers have many incredible characteristics, but their quality is one of the features that customers love the most.  
All Vertagear chairs have an aluminum base and a steel frame, and they are both incredibly durable and made with high-quality materials.  
You can buy the chair you want and choose between many different types, but if you get one that's made of aluminum and steel, it's probably going to last a long time. In the long run, that's a great way to save money. 
Additionally, all chairs are protected by a Vertagear warranty because the brand wants to ensure that you have the best experience each time you sit down to play. All sitting spots have a high weight capacity as well, which oscillates between 300 and 400 pounds depending on the model. 
Since the Vertagear racing series chairs have RS1 casters, you can easily move them around your room, regardless of the type of flooring you have. The chairs can even glide over debris, which might be convenient for some people.  
Lastly, if you buy a Vertagear gaming chair, it always has a high-density foam cushion instead of a standard one. Thus, your sitting spot can have the same shape for a long time, so you don't have to worry about being uncomfortable while you're sitting down. 
2. Adjustability
Ensuring that your chair is adjustable is an essential thing to keep in mind when you're buying a sitting spot for your gaming sessions. When you purchase an ergonomic chair, you can often personalize its settings to ensure it's perfect for you. 
One of the best things you could do is buy a gaming chair with adjustable armrests because it means that you can change them however you want. Most high-end models allow you to not only adjust the chair's arms, but also other parts, for example, the seat height. 
Fortunately, all chairs that Vertagear offers you are fully adjustable, which means that they're high-quality sitting spots made to fit your needs. Instead of offering you a standard position to sit in, they allow you to change them, so you can feel at home each time you sit down. 
Adjustable features are also important to avoid certain physical issues, such as carpal tunnel syndrome. Since Vertagear chairs are so versatile, you can simply change their settings and ensure that you lock them at the perfect height to keep a healthy posture. 
3. Price Comparison to Other Chairs
Before discussing the price of Vertagear chairs, you must remember something. You can't get a high-quality black gaming chair if you're not willing to pay the money for it. Fully-adjustable ergonomic sitting spots are not cheap, so you should keep that in mind when you're looking for the model you want. 
Overall, Vertagear chairs are not cheap. However, they still offer remarkable features for their price. If you want to go for a less expensive option, you could take a look at the S-line chairs by the same brand, which might be more affordable and an alternative option for your gaming setups.  
If you pick a Vertagear gaming chair from the S-line, you still get a high-quality sitting spot with some adjustable features. At the same time, it's still by this brand, so you're buying a durable piece of furniture. 
The Vertagear racing series includes different types of chairs. Therefore, it's also a matter of evaluating your options, finding the right one, and ensuring that it matches all your gaming desk accessories.
4. Warranty and Pros and Cons
Unlike other chairs, the Vertagear warranty protects these models. Consequently, if you have any issues, you can contact customer support and tell them what's going on with your sitting spot. 
When you buy a chair from the Vertagear racing series, you get a minimum two-year warranty on all its parts but the frame, which has a 10-year warranty. 
Even so, everything has advantages and disadvantages, and you should consider both things before buying something so important like your gaming chair. Take a look at the pros and cons that Vertagear chairs offer: 
Pros and Cons of Vertagear Gaming Chairs
They are perfect for gamers of all sizes.
You get multiple adjustable features.
They're available in different colors you might love.
Each chair is immensely comfortable and durable.
You get a two-year warranty for the chair's parts and a 10-year warranty for their frames.
They might be expensive for you.
Best Vertagear Gaming Chairs List
The first thing you should do when looking for the ideal chair for your gaming sessions is examining the features that a brand offers you. You've done that already, so you understand what Vertagear can give you. 
Thus, now all that's left is for you to take a look at the best Vertagear chairs and find the perfect one. Take a look at the most amazing models you could buy: 
1. SL2000 Gaming Chair
This option is in many people's Vertagear chair review since it's one of the most popular models customers usually buy from the brand. It has so many fantastic features that it's easily a match for some of the best gaming chairs on the market. 
If you buy the SL2000, you get adjustable features, for example, you can modify the chair's backrest. Additionally, the lumbar and neck pillows are immensely comfortable and detachable, so you can change the chair around if you want to. 
There are many chairs on the market, but the SL2000 combines incredible materials to give you a top-of-the-notch experience each time you sit down to play. Thus, the sitting spot is made of leather and UPHR foam, which makes it both firm and comfortable. 
Since the SL2000 Vertagear gaming chair has a tilt range of 80 to 140 degrees, you can also adjust it to fit your needs. Its lock system is also ideal if you want to lock it in various positions. 
2. SL5000 Gaming Chair
The second item on this list is the SL5000, which offers better features than the last chair. Even though both are high-quality items, the SL5000 is perfect for bigger users, which might be something you want to keep in mind if you're looking for a sitting spot that holds a lot of weight. 
All chairs in the Vertagear gaming series are incredible items, but the SL5000 gives you 4D armrests, so you can quickly adjust them by angle, forward or backward, left or right, or by height. It's all up to you! 
However, unlike the SL2000, this one does not have a tilt-lock option. Even so, it's the biggest chair on the S-Line, and it's even wider than the Vertagear gaming chair SL4000. If you want more room to move around and feel comfortable, this model might be what you're looking for. 
3. Vertagear's PL4500 Chair
Comparing a gaming chair vs an office chair is not easy since both of them offer different features you should keep in mind. Furthermore, you must always choose the chair that gives you the characteristics you're looking for, regardless of its classification. 
Nonetheless, the PL4500 is a fantastic chair to mention in this regard because it's immensely comfortable, which makes it one of the most versatile sitting spots in the Vertagear gaming series. Therefore, many customers love it, even if they don't usually play games. 
This chair includes a specific material that's both innovative and useful. It has Vertagear's signature Hygenn, which is a quick-drying fiber that can eliminate any odors and increase breathability. Moreover, it resists bacteria even after hours of sitting down. 
If you have back and neck problems, you might want to take a look at this chair because it includes cushions destined to relieve the pain in those areas. Thus, if you sit on it, you might not feel so stiff anymore. 
4. Triigger 350
Another fantastic model that the Vertagear racing series includes is the Trigger 350, which is the chair gamers buy when they're looking for high-quality, innovative ergonomic features. 
When you're buying a Vertagear gaming chair, you probably want to know several things, for example, their price, and the color of your potential sitting spot to see if you can match it with the rest of your surroundings.  
However, you can't deny that ergonomic features are the most important aspect to keep in mind, especially if you're examining all items in the Vertagear racing series. Fortunately, the Triigger 350 offers adjustable features, breathable materials, and comfort. 
You can adjust the Trigger 350's headrest, and you can also change the lumbar support so it perfectly fits your body. Additionally, the chair is made of coffee fiber and memory foam, which is why it's one of the most comfortable ones in the Vertagear racing series. 
5. Vertagear PL6000
If you're a big gamer, you might be worried that there's no chair for you out there. In many cases, brands may not offer you chairs with adequate size for your body, which is not only frustrating, but also quite unfair. 
Fear not – Vertagear has a chair that might solve all your problems. The PL6000 is one of the most spacious pieces of furniture out there, and it's also immensely comfortable, so you never need to worry about sacrificing comfort for your size. 
Buying this Vertagear gaming chair means you get a 25 x 25 x 55 inches-long model that can stand up to 440 pounds of weight. Overall, this sitting spot is ideal if you're between 5'9" and 6'8". 
Since it has extra padding on its cushion, armrests, and backrests, you can never feel uncomfortable while you're gaming. At the same time, even though you need to assemble the chair before using it, it's immensely easy to do so, which is also a signature feature of this brand.  
Keynote Takeaways
Vertagear gaming chairs for gamers are high-quality items, and there are multiple models available, regardless of your individual characteristics. You can find the ideal chair for your gaming sessions, so take a look at the available sitting spots, choose the one you want, and start playing!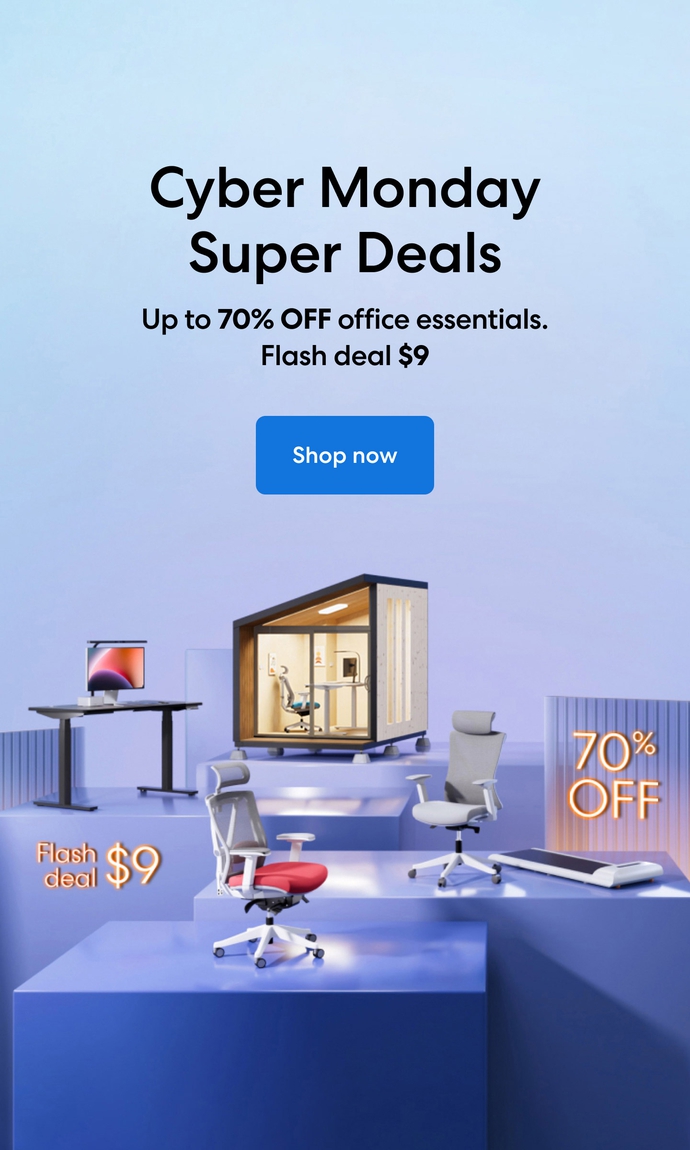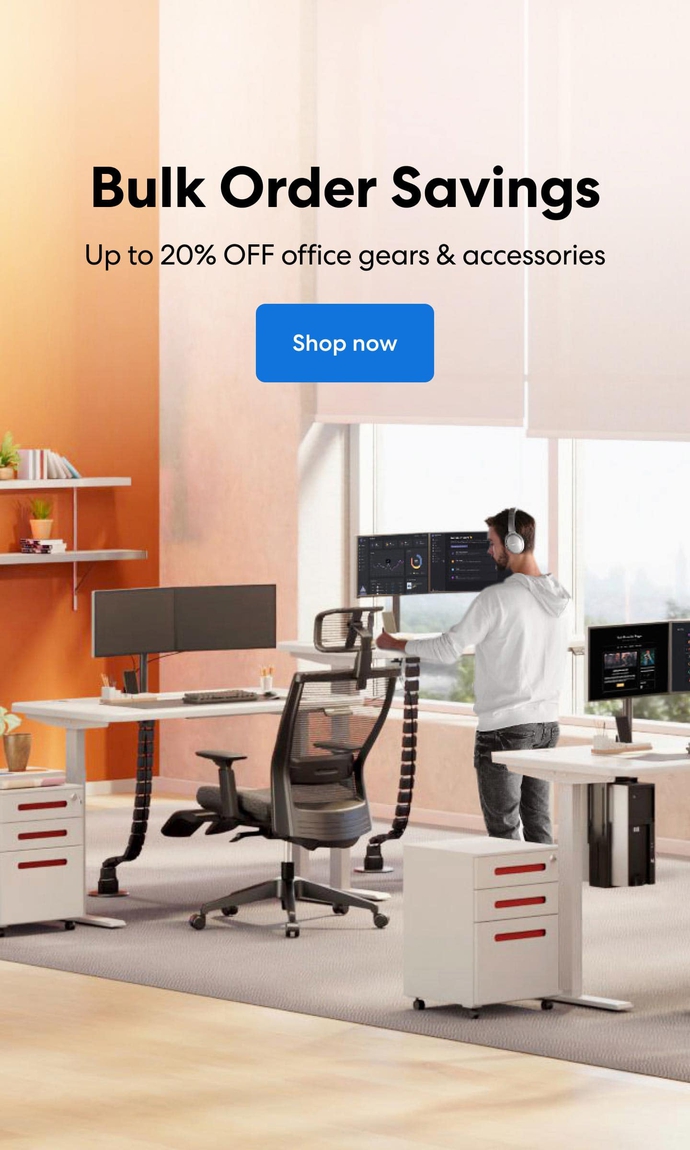 Subcribe newsletter and get $100 OFF.
Receive product updates, special offers, ergo tips, and inspiration form our team.