Workplace Inspiration
Rise of Prefab Garages: Revolutionizing the Way We Store Vehicles

Autonomous
|
Jul 14, 2023
383 Views
Real estate and property are assets that people always consider investing in. They can build capital, expand a portfolio, and provide ambitious returns. To make a home more functional—and, in turn, more valuable—a prefab garage is an excellent inclusion. 
These structures serve as an alternative to traditional garage implementation in a home. They are cheaper and require quick, easy installation, becoming a more popular method of creating home value. 
Let's look at all angles of prefab garages and how they could be changing the way people live. 
What Is a Prefab Garage?
Prefab garages are structures that house vehicles—just like any other garage. The difference is that the prefab variation is made off-site and transported to the home. It is not built specifically for a property. 
Each homeowner selects the prefab garage installed on their property. The term "prefab" is short for "prefabricated," coinciding with its nature of being constructed before installation. 
While these garages' primary purpose is to store vehicles, some owners convert them into ADUs, which stand for accessory dwelling units. 
A prefabricated ADU can serve as a den for all sorts of activities. Some other ideas for ADUs could be: 
What Are the Benefits of a Prefab Garage?
There are so many reasons to invest in a prefab garage. Some of the main points include: 
Affordability

Speed

Environmental effect

Customization

Increased home value 
Cost
The primary appeal of prefab garage kits is that they are cost-effective. Actually, they are much more affordable than building a new garage on-site that conforms to its adjoining house. This process often requires a laundry list of tools, certifications, and a construction crew. Consequently, the total cost can rack up. 
However, manufacturers can construct premade garages and transport them to homeowners. According to HomeAdvisor, the average cost for a garage is about $28,000. This is much cheaper if people opt for a one-car prefab garage.
Time
Additionally, the speed at which people can acquire their prefab garages is impressive—and quite the selling point. 
A typical home extension can take months, whereas installing a prefab structure takes about a couple of weeks. Speed is what makes homeowners happy and keeps costs low. 
Customization
The word "prefabricated" implies that the garage has already been made and buyers have little to no say in how the structure looks. It is not a one-size-fits-all situation. 
Manufacturers understand the many housing styles and that not all prefab garages look appealing next to every home. Imagine a wood prefab garage accompanying an industrial-style abode. Chances are the homeowners would not be happy with how the buildings look together.  
As a result, there are several sizes and materials that prefab garage owners can select from to match their desired durability and style. They can also choose supplies to meet the needs of the garage's purpose. 
Additionally, they do not have to store vehicles. Many people opt for the more casual construction for storage, a workout zone, or a woodworking area. 
No matter the garage setup, the benefits of the prefab version are enticingly cost-effective and perfect for a moderate home upgrade.
Environmentally Friendly
The way these garages are built also plays a positive role in protecting the environment. Manufacturers produce prefab garages for a living and understand the necessary materials. As such, there is little waste. 
They are also more secure in applying insulation. People with prefab garages, therefore, conserve more energy, which cheapens bills and helps look after the environment.
Increased Home Value
More space in a house means more significant value. Adding a prefab garage is a cost-effective way to increase a home's selling price since it adds more storage space, giving a better edge to the entire property. 
As mentioned, these garages can also add more space for other activities of value. They can transform into a sports cave or training center. Many garage gym ideas can make the space more appealing to potential buyers. 
HomeAdvisor states that adding a garage to a property can add between $12,000 and $33,000 to its entire value, which could make the initial investment well worth it. 
Cons to Consider
The benefits of a modern prefab garage seem to outweigh any disadvantages. Nevertheless, it is crucial to understand their cons to address any potential problems that could arise. 
Disconnected from Home
Most people considering prefab garages acknowledge that these structures are not going to be connected to the home's foundation. Therefore, there is concern that the garage could be easily damaged or flipped over. 
Manufacturers understand this dilemma and do their best to remedy it. When installing the garage, companies can root in a concrete foundation or footing so that it is secure in the ground. 
Durability
A prefab garage is not going to be as durable as one constructed on the side of a home. People can do their best to match the materials of their home to the new garage, but it is not going to be the same. 
Nevertheless, the durability and longevity of the prefab garage depend on the material chosen. Metal structures are stronger than other types, so owners can be sure to have a solid space.
Types of Garages
As many can imagine, there are so many types of garages that can accompany their home and coordinate with their style. Accordingly, they can be made prefabricated for a more affordable and timely option. 
Homeowners looking to include a prefab garage with their house can browse based on the materials. Common options to construct these garages are: 
Steel is the most durable selection but is the costliest. On the other hand, vinyl is a more cost-effective option, as it is cheaper but still offers quality and durability. A wood prefab garage is often the middle-ground for both durability and budget. 
Upon selecting a desired material, interested buyers should look to their preferred style. If materials do not matter as much, they can skip that part and start looking at common types of prefab garages for their yard: 
One-car prefab garage

Double-wide

Three-car

Modular

Portable 
One-Car
A one-car prefab garage is a great starting point for homeowners who do not have many vehicles to store. These are fantastic for people who may not want their garage to house their cars but rather use the structure for storage or other purposes.
Double-Wide
The double-wide option can store up to two vehicles—perfect for families. On the flip side, a double-wide prefab garage can store just one car and serve another purpose on its identical side, maximizing the space. No matter what buyers want, they can surely have the right amount of space. 
Three-Car
Those who seek truckloads of storage should look for a three-car prefab solution. Accordingly, this garage can hold up to three vehicles, but it can also offer a larger area for a workshop, four-wheeled lawn care equipment, or a fully stocked home gym.  
Modular
A modular prefab garage refers to the way that manufacturers send over the equipment. Instead of arriving home in one piece, modular kits come as a couple of larger pieces that need to be joined together. 
Structures such as one-car prefab garages are not modular, but anything larger than a two-car can come in multiple fragments.
Portable 
Whereas a modular prefab garage arrives in separate pieces, a portable one arrives in one. They are not meant to travel wherever the owners go (that is not what "portable" refers to). The name signifies the garage's packaging and its ease to transport from manufacturer to home. 
How Long Does It Take to Assemble a Prefab Garage?
The time it takes to assemble a prefab garage depends on the type. Prefab garage kits—or modular structures—that require assembly should take between three days to one week. The portable option should take about one day. 
To ensure that the structure has solid support, a foundation is necessary. Crafty homeowners with plenty of DIY experience can lay the groundwork for the garage themselves. However, many customers may need help from a crew of experienced workers, especially if a concrete foundation is preferred. 
Additionally, some states require permits to construct a garage. Not every state does, but all homeowners should double-check to verify they do not violate any regulations. Suppliers of prefab houses in California can answer questions regarding the rules that must be followed in the state.
How to Acquire Necessary Permits?
Developers can help customers with obtaining the necessary permits, but the homeowners themselves can also complete this process. 
First, they should contact their town. The office may refer to state-wide regulations, but they may also direct homeowners to local regulatory requirements.
If the town deems a permit is necessary, they ask the interested party to fill out registration forms. These often ask for blueprints or plans for the project in addition to certain fees. 
Once the homeowners submit their application, they must wait for approval. Upon receiving the permit, they can begin construction for their prefab garage. 
Keep in mind that if any construction begins before acquiring a necessary permit, the town or residential area has the right to fine the property owners. 
How Long Do Prefab Garages Last?
The lifespan of prefab garages depends on the materials used to construct them. A metal or steel formation can last longer, as they are more weather-resistant. 
However, investors can expect their prefab garages to last anywhere between 20 to 40 years. The materials determine the longevity but so does maintenance. Owners who practice good upkeep can lengthen the garage's lifespan and save money. 
Upkeep for the prefab garage is not much different than the upkeep for a home, especially maintenance on the exterior. Owners should be aware of the chipping or peeling of the foundation. 
They should also regularly inspect and clean out the gutters. If there are any concerns about the durability of the exterior, owners should contact a professional right away.
What Type of Foundation Is Required for a Prefab Garage?
The foundation for a prefab garage should always be flat. Developers can help homeowners find the right spot for this structure so that it adheres to all safety regulations. They can also assist in ensuring the selected area is as flat as possible. 
Most prefab garages require a concrete base. This is the most secure groundwork to be laid that ensures the structure is immovable. Most homeowners may not be able to apply concrete by themselves, so professional hands might be a necessary cost. 
A modern prefab garage typically contains a wooden floor with wooden piers. These connect to the solidified foundation so that it lies securely in the ground. 
Whereas prefab garages do not take much time to assemble, laying the foundational base can take a couple of weeks. As such, homeowners should plan accordingly.
Selecting the Best Spot for the Prefab Garage
A prefab garage is a permanent inclusion to a property. Therefore, homeowners should select the spot for the structure carefully, as this could determine the longevity of the garage and the overall cost. 
Here are some considerations to keep in mind: 
The accessibility of the garage from the driveway (this is especially important for parking vehicles)

Whether there are nearby shrubs, trees, underground pipes, or other obstacles that could affect the cost and time of the project

The quality of the soil where the garage is to be placed, as this can affect moisture and drainage
Is a Prefab Garage Weather Resistant?
Absolutely. Considering the materials used to construct prefab garages, these dwellings and storage spaces can withstand rain, snow, wind, and all other sorts of weather events. 
However, the specific material selected for the project can determine how long the prefab garage can withstand different weather conditions. Metal exteriors are typically more weather-resistant than wood. 
The Bottom Line
A prefab garage is a fantastic way to bring value to a home while optimizing storage. Other structures, such as an affordable backyard ADU, also increase a home's selling price because it adds extra living space. 
Many homeowners consider adding a garage to their already-built home. However, this can be lengthy and expensive. A prefabricated one can serve the same purpose as one constructed and tailored to the individual home. The main difference is that it is cheaper, faster, and friendlier to the environment. 
A prefab garage is an excellent way to make a home more functional and valuable to the following purchaser.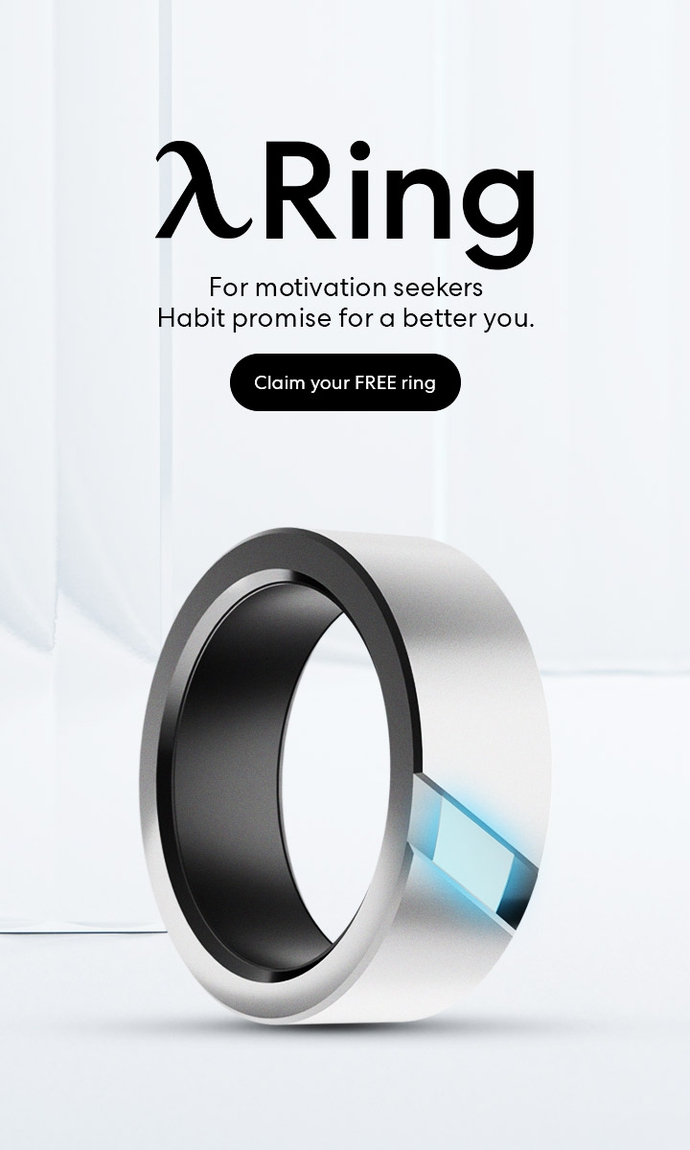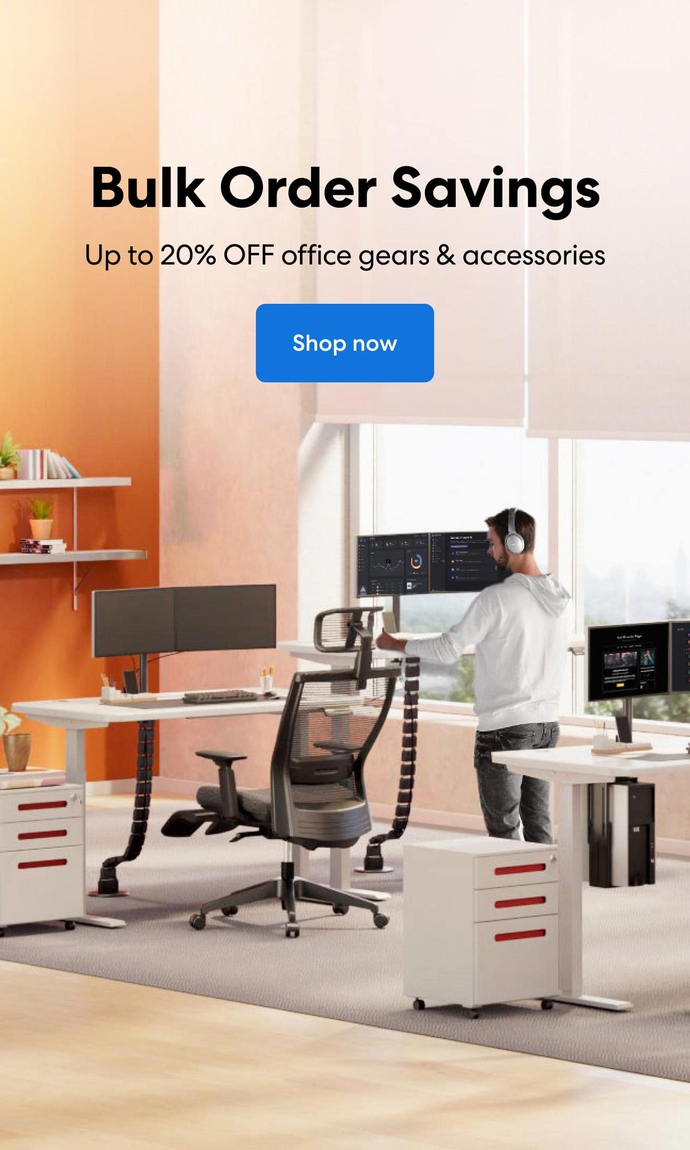 Subcribe newsletter and get $100 OFF.
Receive product updates, special offers, ergo tips, and inspiration form our team.