Workplace Inspiration
Rustic Office Design Ideas for Home and Company

Autonomous
|
Jul 15, 2021
2,159 Views
An office is a place where most of our day gets spent. Therefore one must have to pay attention to the layout and the design. Most of us know how the ergonomic office improves the overall motivation and productivity of work. Moreover, if you are transforming the design of your office into a rustic office design, you have to keep in mind certain factors. Most of the time, people make these common office design mistakes that can decrease the efficiency of their office.
Some of common office design mistakes
Crowded office
A crowded office can create a lot of distractions. Therefore one should choose a modern rustic office design to have a clutter-free office.
Insufficient storage space
Do not overlook the need for enough storage space. When there is insufficient space, your office might look cluttered.
Outdated furniture
You must say no to those outdated pieces of furniture that can create impediments on your way to comfort.
No ergonomic design
Ergonomics is the link between the optimization of the workers and the kind of tools they are using. The best furniture and adjustable ambiance can optimize your work environment resulting in faster growth and success of your business.
Open plan office
Some people may be for this design, while some may be against it. But an open plan office can be a mistake if you are looking for a modern rustic office design.
Overlooked break room areas and reception
The break room area and the reception should be conducive and open. It should provide you with a relaxing feel.
However, people learn from their mistakes. After reading the list of some of the mistakes, one should read further, so you know the fixation of this mistake. A bit of creativity can change the outlook of your rustic office. 
7 Ideas of modern rustic office designs that can enhance the motivation of your work
1. Office table
Office tables are the most important furniture that can maximize the efficiency e of the worker. Here are some of the rustic desk ideas that can improve the way you work.
●  SmartDesk Core
It is one of the essential desks for any rustic office. It can efficiently lift 265 pounds of weight.
●  SmartDesk Pro
With more power and lift, this smart standing desk can lift 310 pounds of weight. It is appropriate for any rustic home office design.
●  SmartDesk Corner
With twice the flexibility and space, one can adjust this rustic designed table from 29.4 inches to 48 inches.
●  SmartDesk Core Duo
This smart desk has got all the practical features for shared space. It is a perfect example of a rustic office design idea.
●  SmartDesk Frame
You can create this with your custom desktop.
●  SmartDesk Surface
The scratch-resistant desk surface provides a monochrome and natural rustic look to your office.
2. Ergonomic Office Chair
No matter what, one should invest in a good chair that can increase comfort during work. A good automatic office chair can increase the productivity of the employee. Some options that one can opt for rustic office chair design are:
●  ErgoChair Pro
The ErgoChair Pro offers the user the convenience of adjustability as per the preference of the user. One can sit in this ergonomic chair for a prolonged period without having any bad back. Also, the chair is known to increase the rustic feel of the office.
●  ErgoChair Recline
This chair is known to provide the best lumbar support.
When you incorporate the idea of a rustic office at your home, you need to understand the importance of a versatile and healthy workplace. Comfort at the workplace is the topmost priority in today's home office. Thanks to the ergonomic designs and easy-to-use office items. Here are some of the helpful and easy ways you can incorporate into rustic home office design ideas.
3. Open office design
Open office design is a workable idea for every home office. You can utilize the open space of your home rather than isolating yourself in a room.
4. Minimal thinking
Whether your workspace is small or big, you must always acquire the ultimate approach of minimal thinking. Make it clutter-free and comfortable to work efficiently. Invest in the right but less furniture. Look for rustic colors to match the vibe of your office with a rustic office design.
5. Mobility
Adding mobility to your home office is one of the great rustic office design ideas. Mobility happens to be one of the integral parts of any ergonomic workplace. So instead of spending more on furniture, you can buy one that one can use in both ways. In this way, your office can be space effective.
6. Balance
An office that lacks balance may provide inefficient productivity. Especially if your workstation is small, it can lack balance in various ways. A tiny workstation restricts the relaxation of a person. Employees may feel confined to such places and have negative effects on their physical health and mental well-being. Therefore, it becomes critical for every office to provide their employees with an outlet to maintain a positive and healthy balance between their work and life. Even if the office does not have much space, one can do various things to enhance employee morale.
7. Plants
Plants can be one great addition to your workspace decoration; it provides a rustic home office design vibe. Whether you have a big or small office design in mind, you can incorporate a bit of greenery into your workstation. For example, you can use plants to create partitions in small spaces, as having too many walls can look clumsy. In addition, tiny plants often relax the mind and provide a sense of calmness to the employees. Sometimes a tiny workplace can create mental blocks and hurt the mental health of the employee. This natural bit of greenery can provide positive vibes to the employees.
Conclusion
With the right office environment and furniture, one can opt for any transformation for their office. However, be it your home or your traditional office, you should always opt for the concept of ergonomic design to increase productivity and comfort.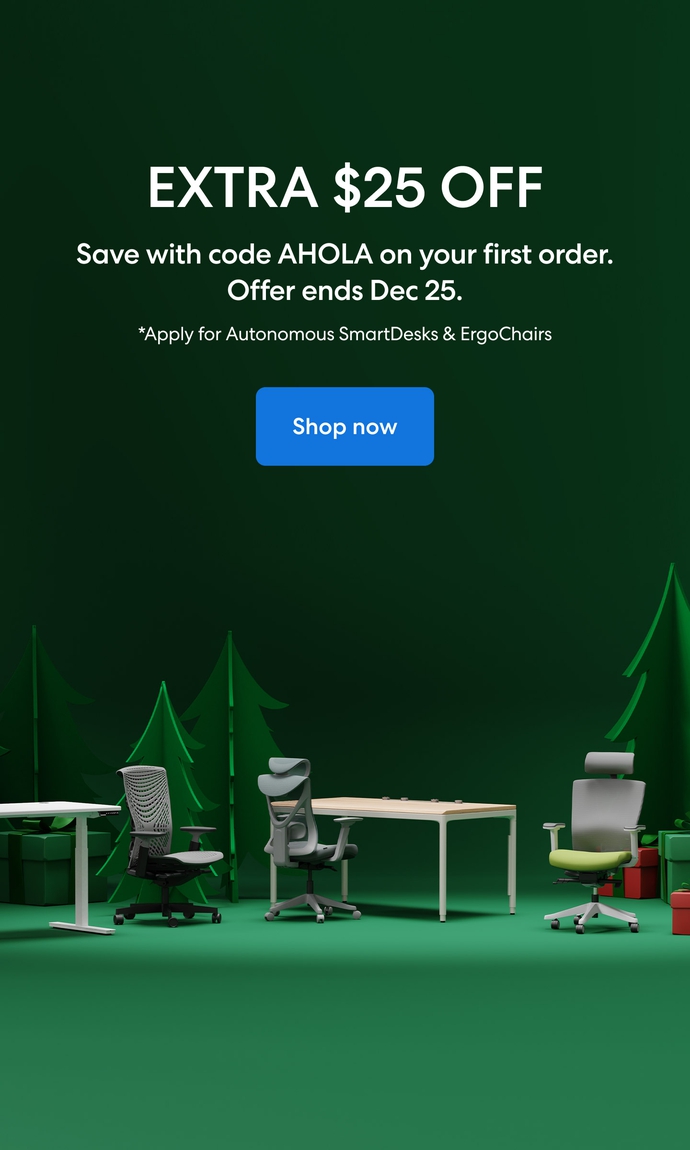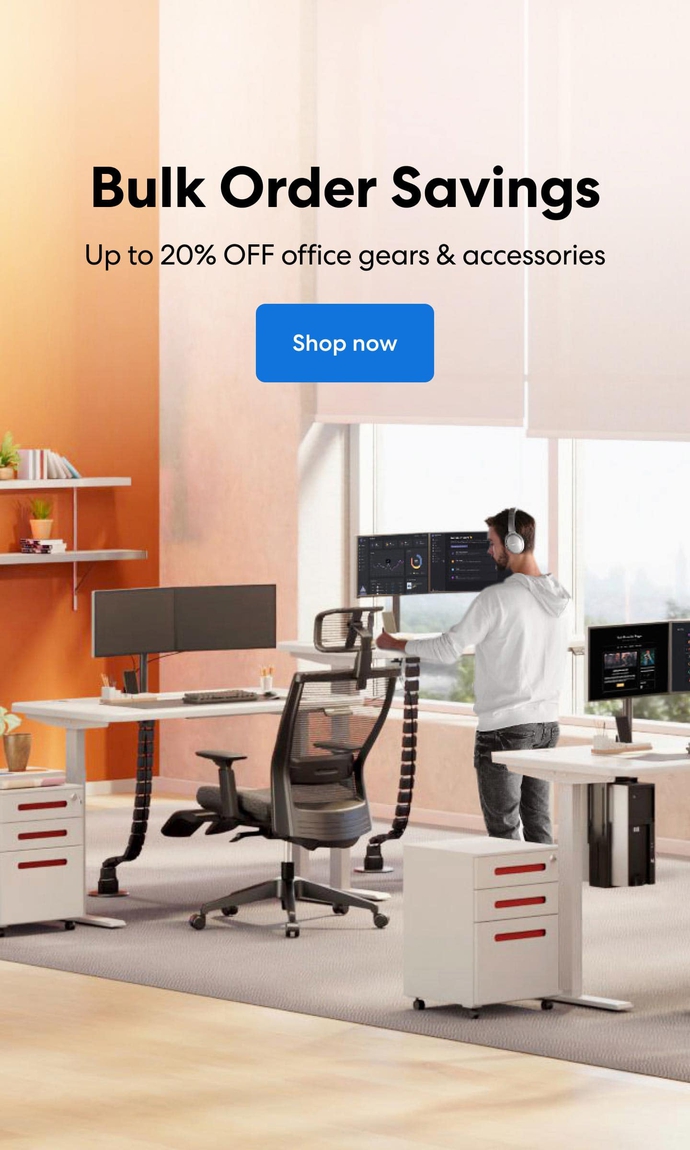 Subcribe newsletter and get $100 OFF.
Receive product updates, special offers, ergo tips, and inspiration form our team.