Workplace Inspiration
How to Set up a Backyard Office Shed For Home Working

Autonomous
|
Dec 22, 2021
1,696 Views
Working remotely has become the new normal due to the Covid-19 outbreak, and when people realize that this scenario might last for years, obtaining enough space and solitude to concentrate and complete work has become a goal. Consider building a backyard office shed if working at the kitchen counter isn't cutting it, but you have enough garden space.
Maybe it's setting apart a workspace or studying place for those who work or attend classes online or establishing a peaceful place to spend some alone time. But whatever the motive, most of us seek to locate that spare livable space. To build a backyard office shed, companies have come up with backyard office shed kits that assist you in doing everything on your own.
A backyard office shed is one location that is becoming advantageous compared to traditional office setups for this purpose, particularly in smaller households or where space is tight. Several creative people have transformed this shared storage space into a practical and enjoyable living place. It's something that everybody can do. It's a simple transition that won't set you back a lot of money.
Benefits of Working from a Backyard Shed Office
There are various benefits to owning a business or working from a small backyard office shed. Not only that, but they are infinitely greater than going to work nearly every day anywhere.
You can dedicate more time to your business by reducing transportation and spending less time caught in traffic.

By removing one car from the road, you are assisting the atmosphere.

You end up saving the amount you pay by minimizing the need to buy gasoline or transportation passes, for example.

You can 'go to work' in casual attire (Even loungewear if you like).

You can customize your work atmosphere to meet your specific requirements. It's entirely yours, and you're in charge.

Adding a stylish and unique shed or garage to your yard also contributes a lot of value.

Operating outside in a shed office rather than at a household or in a corporate headquarters removes you from the sources of inefficiency: loud sound and diversion.
Outdoor offices are the finest place to get some concentrated work done, and they're also a great place to let your imagination run wild. Various style options are currently provided to assist in making the modest shed more appealing as an office, ranging from basic cottages to layouts that resemble the contemporary compact home versions that have recently been fashionable.
Things to Consider to Set a Backyard Office Shed for Home
A shed office is ideal as a core element of your professional life while still allowing you to be away from the house. It's the ideal setting for focusing on work, yet you can keep it locked up and leave everything behind there after a day. Meanwhile, this refuge outdoors does not have to be a 'creaky' timber shed or a 'corroded' steel shed at all!
Sheds and workshops have evolved in today's society, moving further away from the "traditional garden shed" and toward luxurious apartments, man bunkers, and properly equipped office pods for the backyard. You can build such a structure to meet your specific requirements exactly to your specifications. It also is not always as costly as it may appear. There are various backyard office shed ideas. Here is how you can set up your office shed in the backyard:
Planning to Build
You could turn the existing shed in your garden into a wooden pod for garden, but you'd be better off buying a new one around the moment you've counted up the modifications and all the parts and parts to get everything up to code. It is conceivable, therefore considering the price of upgrading the old against investing in something new is worthwhile. You also don't have to start from the ground up. You can buy a DIY shed or workspace on the internet and assemble it yourself.
Sheds of Various Types
There is a range of resources accessible on the marketplace for something like a DIY Shed. Wood pod, plastic/resin pod, and metal are the three most prevalent substrates. When it comes to selecting the right one for you, it will boil down to personal preference and financial constraints. We believe a work pod looks a lot better. Although they are completely different from one another, you may build a wonderful atmosphere in one of those.
Heating
Investing in specific padding or comforters is a cost-effective way to keep warm. These are budget-friendly and keep the property cool and comfortable during summer and nice and warm during winter, reducing operating costs.
Lighting
Adequate lighting choices, as well as a variety of floors and shades, allow you to establish the optimal working atmosphere. A decent variety of glass windows can let in ambient daylight while also bringing the outer part in. Daylighting sheets and panelling are other excellent techniques to let plenty of natural sunlight in from above. Each of these options must be offered when ordering your shed set, and they will be included in the layouts.
Add Ventilation
If you'll be spending so much time in your outdoor office shed, it's crucial to have plenty of airflow. But it is something that a lot of folks overlook. Opening windows is a terrific way to get some fresh air. Built-in air vents are also beneficial and are commonly found in shed designs.
Adding Power Resources
Whether your office is supposed to be an isolated, peaceful refuge to inspire productivity, most shed workspaces will want some energy. There are 2 choices to those that will require additional illumination, electrical items, or desktops. If you build an office pod for home next to your house, you can easily run power to it. To prevent fire threats, keep in mind that you must do things safely.
Add Internet Connections
In today's environment, staying connected is critical, so think about your alternatives before setting up your shed office. You'll need to determine your communication lines and internet connections, which your service providers and wiring configuration will determine. Conversely, you can eliminate the requirement for phones and wires by using wireless devices and a corporate prepaid card.
Put your stamp on it
If you own your workplace, you have the freedom to decorate it to your liking, and you may work in an environment that makes you happy. You will be more productive if your 'Feng Shui' is good. Keep it basic to avoid cluttering your place, and think about investing in some easy-to-fold furniture for whenever you need extra space.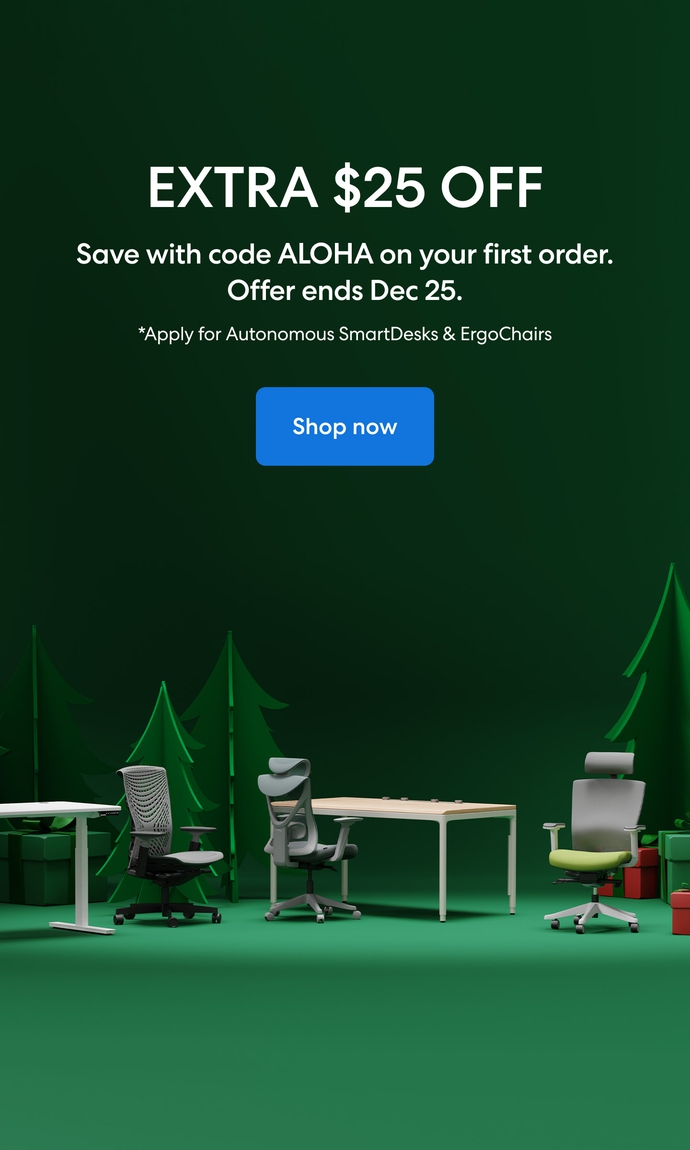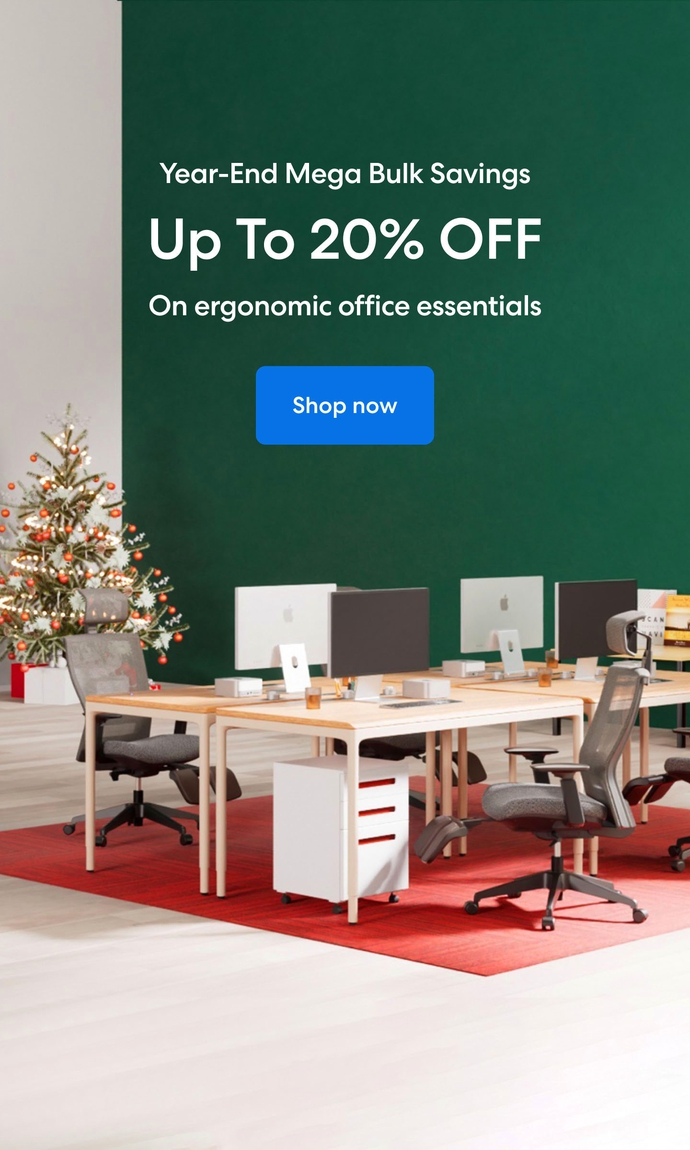 Subcribe newsletter and get $100 OFF.
Receive product updates, special offers, ergo tips, and inspiration form our team.