Have you recently decided to take-up a work from home option? Don't you worry about setting up a home office on a budget. Why? Well, you can always work on a minimalist budget and use the basic features unless you are sure what works for you.  Be certain not to miss some critical features that could give you a long term benefit, thus giving you the best bang for your buck!  Here are our recommendations for work from home.
Essential Needs for a Home office on a Budget
As many folks consider hybrid work from home, what are the bare minimum needs?  For a home office makeover on a budget, one needs a working surface and a chair. The sizes, features and design will vary depending on your work and personal needs.
1. A Work surface
Consider an investment into your health for a computer based job that requires long hours of sitting and working at a table. Opting for a traditional desk could lead to several health complications from obesity, cardiovascular concerns and aches and sprains.
Best and affordable? Get a standing desk for home office, the Autonomous SmartDesk Core. This allows you to lower or raise your desk to suit your need of working while sitting or standing. The frequent change in your working positions allows movement of blood in your body and research has shown the benefits of this in terms of overall good health and overall well-being.  Flick a switch to manage a height between 29.4" to 48" as the electric motors operate. Choose from a smooth working surface with the classic desktop size of 53L x 29W inches or consider the XL size. With a strong and sturdy steel frame, this desk can easily lift weights of 256 lbs with ease.
2. A Chair
Even with your sound choice of buying a standing desk, you will need a comfortable chair to sit. No fancy designs, no fancy material but basics to include ease of work and good health. Consider an ergonomic chair. 
The ErgoChair Pro is designed to give you one of the best supports for your lumbar and back. How? Ergonomically designed, this chair has adjustable height, armrest, headrest, backrest, and seat tilt. Benefits? Your body is unique, and any chair must offer firm support, the lower back, spine, your shoulders and more so that your body has least stress. The flexible lumbar support for any seated position offered is one of the best. Don't miss the 22 degrees of smooth back recline with five lockable positions for your choice of comfort and convenience. 
3. A Computer System
You probably already have a computer system. Consider additional accessories like a printer or scanner as you may require for work. Some folks prefer to use various mobile apps for basic scanning purposes. 
4. A Monitor Arm
Some jobs and roles may require two or more monitors to work from. Instead of buying a new desk that has a large working surface, and needs additional space, consider using a monitor arm. These are available for a single or dual monitor. Easy to install, they offer you ease to lower or raise the height of the monitors. They save you working space on the desktop.
5. A Power Outlet
Manage your electronic gadgets easily at your desk with a power outlet. Charge them, and operate as they are within your reach. This power outlet comes with easy to install clamps for your standing desk. 
Choice of Space
Some folks prefer to use a spare room or a study to convert to a home office. If you do not have one, consider an area that has least traffic offering you peace and quiet for work. You can be as creative as you like for home office design. Look for spaces like a corner space in your bedroom, or redesign a balcony as your home office.  Here are some elements to consider.
1. Lighting
One of the best things is to have natural light in the room. Using a desk by the window, or a corner can help you economize on space. Some folks may need extra ambient lighting as it goes dark outside. Consider a LED Desk Lamp that gives you multiple color modes. Opt for different levels of brightness to suit your needs. Easy to install using a C clamp, it offers you an amazing fifty thousand hours of light.
2. Partitions
If you are using a bedroom, consider using curtains or blinds as a partition. Why? Research has shown that some folks could be attracted to lie down for a meeting and be sleepy. It also allows for a professional feel and looks when attending a virtual meeting. You can always browse for diy home office ideas on a budget.  
Budget
With telecommuting you have monies that are saved that can be used for setting up a home office.  How do you save money? Consider the following:
1.Repurpose
Setting up a home office on a budget doesn't have to cost you to break your bank. Check to see if there are any pieces of furniture that could work as your storage space?  If not, look at filing cabinets that are durable, offer you more space and are affordable as they are made from steel and painted for anti-rust.
2. Ask around or Exchange
As you set about creating a home office on a budget, consider asking around your friends, family and social network for home office equipment or supplies. At times asking around may get a friend to dig in for that spare charger or a cabinet that may be lying in his closet, unused.
3. Renewed, used or Garage sales
Consider opting for renewed or gently used equipment or artifacts to arrange on your desk in your home office on a budget.
4. Sales
Look for items during sales to get the best prices
5. Eco-friendly
Some folks prefer eco-friendly materials. It's a myth that eco-friendly materials are always expensive. Consider the AvoChair, which is made from recycled materials. Contribute to saving the Earth as you use this sturdy die-cast aluminum alloy base strong chair with adjustable height, armrest, back tilt and tension. 
Safety
Do not compromise on your safety with many wires lying around. Get a basic cable tray that can be easily installed under your standing desk. With cable neatly arranged, risks for accidents are minimized.
Wrap-up
While you can easily plan for the best and most luxurious things for your office, the fact remains that many features never get used. Planning a home office on a budget is not tough when you work on a minimalist budget.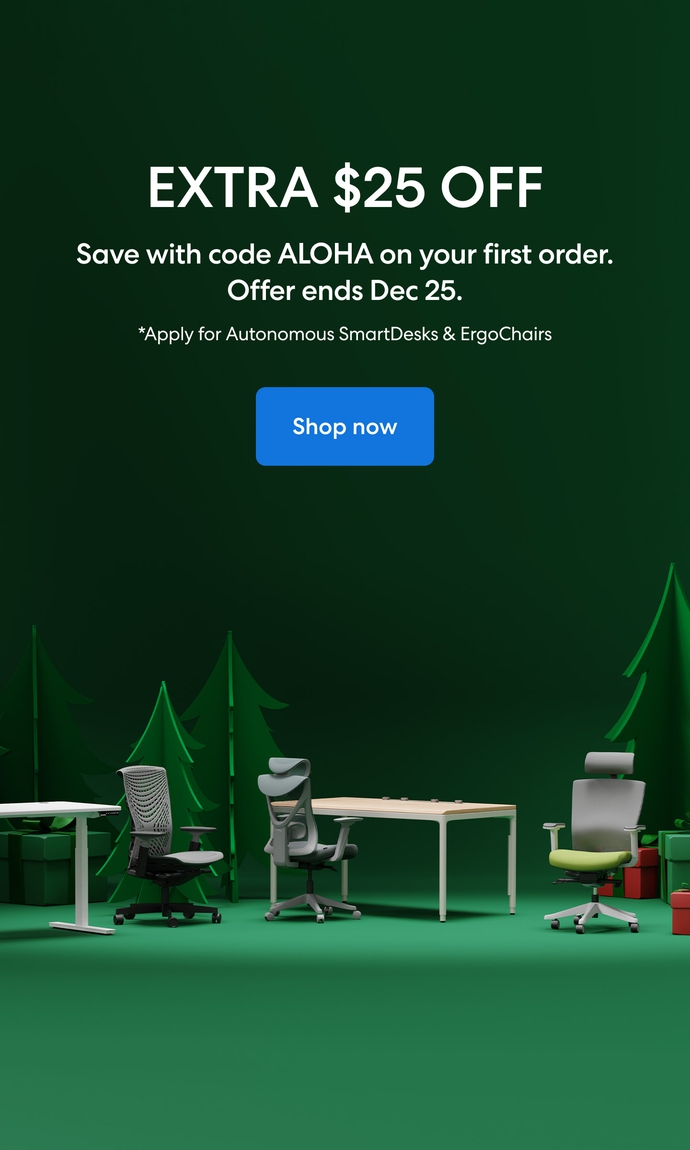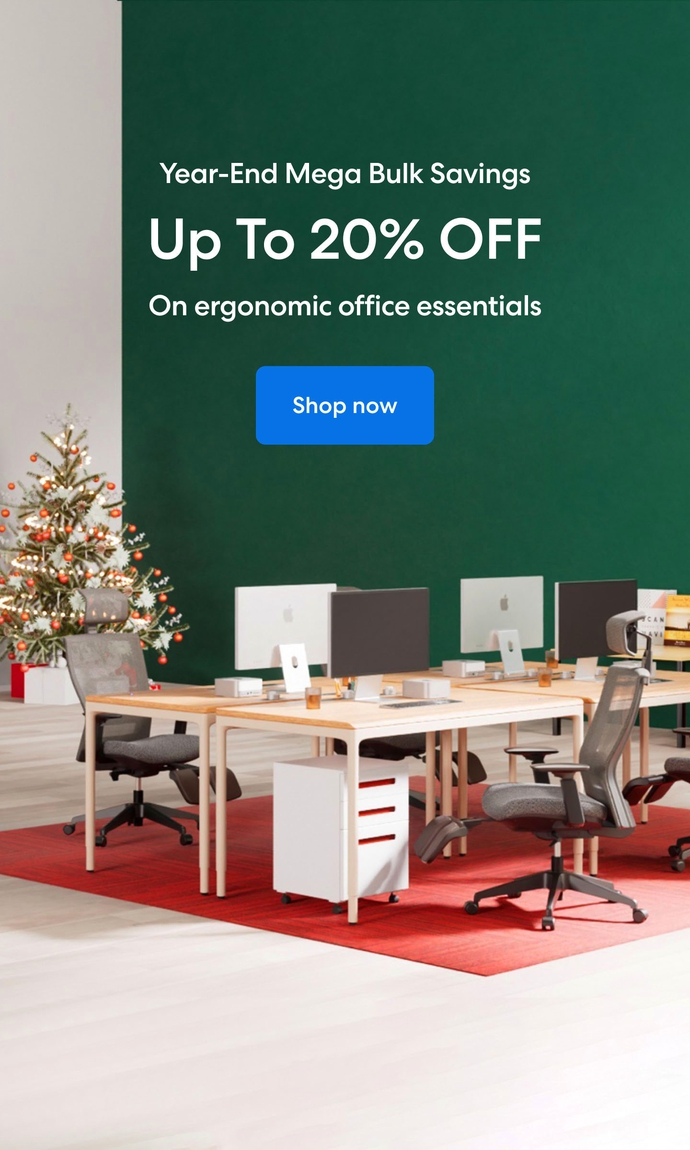 Subcribe newsletter and get $100 OFF.
Receive product updates, special offers, ergo tips, and inspiration form our team.