Smart Products
Should I Buy A Desk With Wireless Charging Features?

Autonomous
|
Jul 29, 2022
1,354 Views
The modern workplace is characterized by a series of electronic devices. Cell phones, for example, that used to be frowned upon at work are now no longer an issue. It makes sense, therefore, that a desk with wireless charging would be a logical next step. 
After all, technology has seen office desks consistently gain different features. High tech desk models feature electric height adjustments, memory presets, and app connections, just to name a few. It stands to reason then that something as practical as having a wireless charger in your desk would not only be recommended, but would also be encouraged. 
Today is all about looking at these wireless charging computer desk options. First, you get a look at the benefits of opting for this feature. After that, it's all about helping you to understand what you need to be considering before you finally settle on whichever desk you're going to purchase. 
Next, there is a list of 20 of the best built-in wireless charging desk options on the market. Such a listing should be a tremendous help in helping you to understand why each of the disks presented is being recommended. 
Benefits of Using a Desk with Wireless Charging
Of course, before you purchase anything, you likely want to know what kind of benefits doing so will bring you. As far as wireless charging goes, consider the following areas. 
First, there's a productivity boost to be derived from having wireless charging present. Remember that laptops and desktop PCs are not the only outlets that employees can use to get their work done. Mobile apps, for example, now encapsulate many of the features that were previously only accessible on a computer screen.  
Therefore, the ability to charge these supplemental devices without the need to move around too much is most certainly a plus. 
Next, imagine an office that uses these kinds of desks as a standard. Employees working there immediately become more mobile. Why would you worry about ensuring that you have your charger on you if you knew that wherever you go, there is a wireless charger in the desk? 
Even in a hot desking situation, you would be in an advantageous position and see mobility restrictions removed. 
Of course, all this means keeping connected is not going to be an issue at all. Think about it. How many times have you gone to your office only to realize that you forgot to bring your charger and your phone is about to die? 
What happens if someone else doesn't have the same kind of charger available? You become disconnected once your phone dies. A wireless charging computer desk eliminates that concern. 
If there is one thing that can make a workstation untidy in a pinch, it's a mess of cables. It's one of the reasons so many employees today prefer to use wireless peripherals instead of their wired counterparts. You had best believe that if it were possible to connect monitors to a system unit without any cables, people would certainly gravitate to such an option. 
With these kinds of desks in the workplace, no one needs to be running cables to an electrical outlet behind or under the desk anymore. Even if a USB port directly within the desk is being used, workers can always opt for a short-range one, so there's no longer a need to worry that your minimalist desk setup is going to be disrupted. 
How to Choose a Desk with Wireless Charging
The next concern is how you go about choosing a desk with wireless charging functionality. Well, the first and most fundamental piece of advice is not to assume you've found the best working desk because it can charge your devices. 
Remember that this whole thing is about a series of desks that do just that. Therefore, you need to look at what else each desk with wireless charging has to offer. 
This is where you start to think about the other elements that you need to function based on the way your job works. Maybe your tabletop is going to be filled with equipment, so you need a large office desk. 
Alternatively, you could potentially not have too much space to work with, so a compact standing desk is best suited to your needs. The Aesthic CompactDesk: Touchscreen & Wireless Charger model is a great example of a compact option. 
Material is another consideration. Typically, you want a sturdy frame, preferably made from some form of metal. It should be complemented by a tabletop that features a sturdy material such as bamboo or MDF wood. 
What about height adjustability? Perhaps you're interested in having a standing desk. However, standing consistently is just as bad as sitting consistently, so you are likely going to want to have an adjustable height desk to take advantage of sit-stand sessions. 
These are just a few thought starters as far as considerations go before you purchase a desk with wireless charging. 
Perhaps other areas matter to you. If so, remember that you're the one who's going to be using the unit at the end of the day. Therefore, you should most certainly ensure it meets whatever requirements you may have. 
Top 20 Desks with Wireless Charging
1. Wistopht CompactDesk
The Wistopht CompactDesk: Touchscreen Control & Wireless Charge Pad model allows you to use a digital display to control the entire setup. You get wireless charger and power outlet capabilities in a desk with a magnificent tempered glass design. It's an adjustable standing desk too!
2. Northread Aesthic CompactDesk
The Northread Aesthic CompactDesk: Touchscreen & Wireless Charger model is available in white, walnut, and black finishes. It's a three-stage adjustable standing desk featuring memory presets and a wide tabletop surface.
3. Northread Smart CompactDesk
Finally, there's the Northread Smart CompactDesk: Touchscreen & USB Wireless Charger Hub model. While only available in black, it has a beautiful finish that you cannot miss. A digital display sits on top of the desk that allows you to control its affairs. Wireless charging is supported, as are USB and AC power inputs. Finally, there is a small desk drawer that allows for a measure of storage.
4. Pirecart Curved Desk
Apart from the charging capability, this Z-frame gaming desk features a monitor riser, as well as areas to hold a cup and headphones. Its black and red complementary design is perfect for your gaming setup, especially if you don't have a lot of space to work with.
5. Latitude Run Integrated Charging Desk
Not only does this desk allow you to wirelessly charge your devices, but it's also a height adjustable standing desk with memory presets. You can get it in one of four designs, but you should be aware that it's on the pricier side of the spectrum. 
It has a standard wooden tabletop that sits atop a sturdy metal frame with a horizontal stability bar. 
6. Inbox Zero Ghost Battlestation Computer Desk
As is the case with anything that has "battlestation" in the name, this X-pattern desk is made for gaming. A secondary area is suspended above the tabletop, which is a great place for your screens, speakers, and other office accessories. 
Beyond that, there's another platform suspended just above the floor that you can place your system unit on. 
7. NuHolme Office Smart Desk
For a desk that offers wireless charging capability, this one looks pretty basic. It's best suited to those who don't have much space and may want a wooden design that is suitable for a minimalist desk setup. The Qi wireless charger is one of several smart features in a set that also includes USB ports and Bluetooth 2.1 speakers. 
8. Sand & Stable Rika Integrated Charging Desk
Note that the Sand & Stable Rika desk has multiple designs, so you want to ensure that you're looking for the integrated charging variation. It's a basic-looking rectangular desk, though the dark stained wooden tabletop and the dark gray metal frame complement each other well. 
9. AITERMINAL Glass Standing Desk
This desk is available in black and silver variations. It includes wireless charging, a drawer, electric height adjustability, a power strip, and USB ports. The black version shines out especially because of the tempered glass design that the tabletop features. It's not particularly large, so it should fit well into most workspaces. 
10. Farray Glass Standing Desk
This model from Farray bears a striking resemblance to the AITERMINAL model above. It also has some similar features including the presence of the power strip and USB ports, as well as height adjustability and a desk drawer. However, you get a touch control panel that allows you to manage smart features, see the time, and more. 
11. Inbox Zero Beiler Gaming Desk
This is yet another model by inbox Zero that automatically communicates how sturdy it is in its design. It features both an X-pattern and a horizontal stability bar. Additionally, you have built-in outlets, a riser at the base, as well as holding areas for your drinks and your headphones. 
12. CosmoLiving Astor Desk
The CosmoLiving Astor Desk appropriately walks the line between a plain look and an elegant one. As you'd expect, it features integrated wireless charging. Beyond that, it's a plain white desk, which may be exactly what someone with a small space and desires of creating a minimalist desk setup may be interested in. 
13. Wade Logan Cilicia Desk
This Wade Logan desk with wireless charging is slightly on the more expensive side of things. Instead of using standard table legs, there are two open rectangular legs on either side, covering more surface area on the ground. Like the model above, it is a plain desk beyond its charging ability, though it's sturdier and its black color scheme with white strips makes it a little more interesting. 
14. 17 Stories Wireless Charging Dreary Desk
If you like modern features with an older aesthetic, then this desk is perfect for you. The tabletop features a semi-dark wooden finish and a steel frame with offset rectangular legs. Apart from your wireless charging, there is also an interestingly located set of storage options in the form of three drawers for your accessories. 
15. Corrigan Studio Home Office Desk
This wireless charging computer disk is pricey. Even so, it has a simple appearance. The footprint is small, and the entire thing has a semi-dark wooden finish throughout. The desk offers charging capability and at its front, you will see electrical outlets and USB charging ports. 
16. Novagratz Wireless Charging Desk
This is another brand name that you must be careful with as you look for the desk, as multiple varieties exist. The one you want features built-in desk storage, as well as wireless charging functionality. The tabletop is a plain wooden one, and it sits atop a steel frame with hairpin design legs. 
17. Juno Height-adjustable Desk
This Juno desk is available in black, oak, walnut, and white finishes. It has your standard adjustable standing desk aesthetic with a horizontal stability bar across its legs. It features wireless charging, USB ports, and electric height adjustment. A tempered glass tabletop perfectly completes the elegant visual. 
18. FlexiSpot EG8 Standing Desk
This FlexiSpot desk with wireless charging is hailed for its minimalist design and effortless assembly process. Charging is built into the system, as is a drawer that provides ample storage. The tempered glass tabletop makes the black desk shine, and it's highly suited to those who want a compact design. 
19. Agreatca Electric Standing Desk
What you have here is a sit-stand desk that offers small transitioning using a powerful motor. At 36 inches, it's suited for spaces of all sizes. The charging desk is also fitted with USB ports and electrical outlets that can be modified between American and European variations. 
20. Seville Classics AirLift Desk
This is another desk that features a black glass top, yielding an interesting visual. If you want, you could take notes on the desk's surface and wipe them away thereafter. Motorized adjustability is present, as is charging capability and two USB ports. There are even memory presets and an LED height metric display. 
Final Remarks

It was quite the journey to get here, but you are now more acutely aware of the desk options with wireless charging than ever before. Being able to get a brief overview of 20 of the best models available is already a win. 
However, the deal was sweetened even more, considering that you got to understand the benefits of getting one of them for yourself. Additionally, you have an idea of what you should be thinking about before you settle on your purchase. Who knows? Maybe you now know that you want an adjustable standing desk with wireless charger functionality. 
Whatever your eventual decision may be, it should now most certainly take place from an informed standpoint, which was the purpose of the information you've been provided.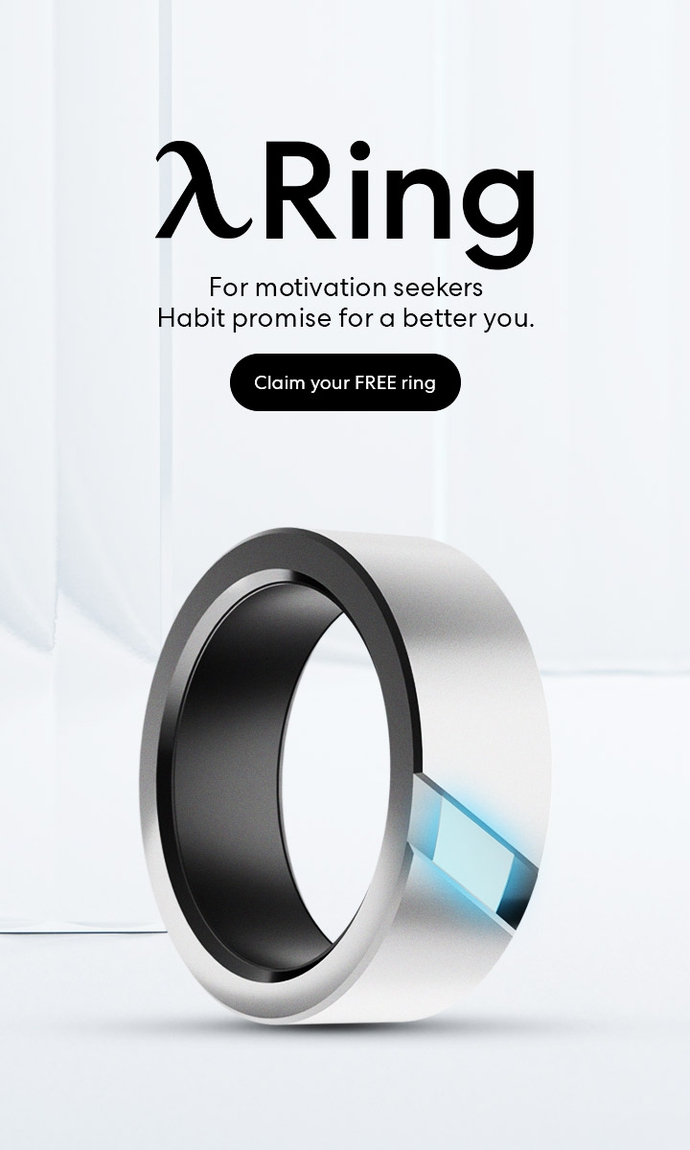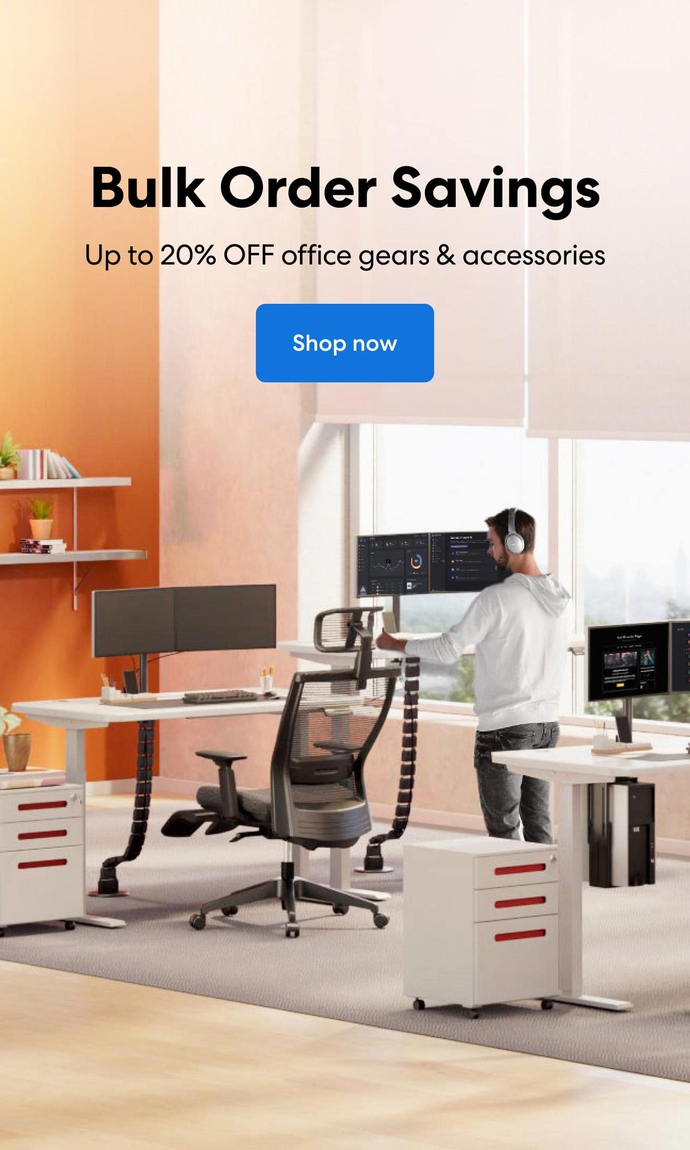 Subcribe newsletter and get $100 OFF.
Receive product updates, special offers, ergo tips, and inspiration form our team.