Smart Products
Small Desk and Chair Set for Productivity in Minimal Area

Ethan Johnson
|
Oct 26, 2023
1,074 Views
To make your small working space more productive, you can place a small desk and a chair that complement each other in terms of design and color. This completes your small desk and chair set and allows you to make the most out of your small space by fitting in more equipment than before.
In this article, we will list down some of the best small chairs and desks that work quite well with each other. So read on and find out.
Top Small Desk and Chair Sets
1. Autonomous SmartDesk Core and Autonomous ErgoChair Pro
In an age where remote work and small home offices are increasingly common, the demand for space-efficient, ergonomic desk and chair solutions has skyrocketed. Today, we'll delve into the Autonomous SmartDesk Core and the Autonomous ErgoChair Pro, a dynamic duo that combines form, function, and affordability. Let's explore why this small desk and chair set is deserving of your attention.
The SmartDesk Core allows you to effortlessly switch between sitting and standing positions with its electric height-adjustable feature. This adaptability encourages healthier posture and combats the negative effects of prolonged sitting. This standing desk is built with a robust steel frame, ensuring stability even at its maximum height. It's capable of holding a significant amount of weight, making it suitable for various office setups.
To complete your small desk setup, the Autonomous ErgoChair Pro perfectly complements the SmartDesk Core. It prioritizes ergonomics, offering adjustable lumbar support and a contoured, breathable mesh backrest. It provides a comfortable seating experience throughout the workday.
2. Mainstays Small Space Writing Desk and Lloyss Fabric Upholstered Home Office Chair
This is another small computer desk and chair set. Now that you have plenty of chairs to choose from, let's choose a desk that gets straight into your small space to complete the desk and chair set. The desk from Mainstays is made specifically for small spaces but with ample storage space. You will get 2 shelves and a simple tabletop to work on. We highly recommend using this variant with the Lloyss chair to complete your set. As far as the quality is concerned, the desk is made of high-quality wood composite that makes it durable and long-lasting.
Lloyss chair is for modern home offices where comfortability cannot be compromised for space saving. For that purpose, this stylish task chair is made with engineered wood and metal covered with neutral hue meshes to match the color palette of your desk. The desk has an open back that allows the air to pass through. However, the only drawback of this chair is it has no wheels for easy movement. On the other hand, the biggest advantage of buying it is its modern design makes it usable in not only your office but your living room, dining room, and guest room as well.
3. KERDOM Primy Drafting Chair and Modernsolid Folding End Table
This is one of the greatest small office desk and chair sets for you. KERDOM Primy Drafting Chair is one of the best small-sized chairs for you to get for your small desk. The chair comes with an ergonomic design with a cushion that ensures comfort. CE and TUV certification with a 1-year warranty keeps you stress-free from durability concerns as well. Moreover, the back is also soft and breathable, so you can work for long hours without getting tired. You will also get some premium features such as height adjustability and 90-degree overturned armrests. These features not only add comfort but also save a lot of space. The maximum weight capacity of the chair is 250 lbs., which is quite impressive considering its small size.
Modernsolid folding end table is a small height adjustable desk that comes with a foldable design that allows it to fit into any space. The combination of black and gray also allows the table to work well with chairs of different colors. If we look into its premium features, one of its main highlights is amazing height adjustability, as you can move the table anywhere between 21" to 27.5". Due to small size, you can only place up to 11 lbs. of weight. However, the small size makes tabletop rotation possible, as you can move it 360 degrees without moving the whole table.
Guide to Choosing a Small Desk and Chair Set
Whether you're setting up a cozy home office, a study nook, or a compact workspace, selecting the right small desk and chair set is crucial for productivity and comfort. Here's a handy guide to help you make the perfect choice:
Assess Your Space
When choosing a small desk and chair set for your workspace, a comprehensive assessment is crucial. Begin by measuring the available space accurately, considering both the dimensions of the furniture and the clearance required for ease of movement.
Consider Functionality
Next, think about the primary function of your workspace, whether it's for work, study, creative projects, or a combination of activities, as this will guide your choice of desk design and chair features.
Desk Features
Evaluate the desk's features in terms of your requirements, especially if you need storage solutions for books, documents, or office supplies.
Chair Comfort
The chair's comfort is paramount, as it's where you'll spend a significant amount of time. Prioritize an ergonomic chair with lumbar support to ensure comfort during extended periods. Test the chair's comfort by sitting in it to confirm it suits your body type and posture.
Style and Aesthetics
Consider the aesthetics too, ensuring that the desk and chair complement your room's decor in terms of material, color, and design.
Budget
Set a budget range, consider assembly requirements, storage needs, and explore your return policy options for added peace of mind.
Sum Up
These desk and chair sets for small spaces offer a holistic solution that not only maximizes your workspace but also enhances your overall well-being. The affordability of both products further solidifies their place as a top choice in the small desk and chair set category, making them a worthy investment for any remote worker or home office enthusiast.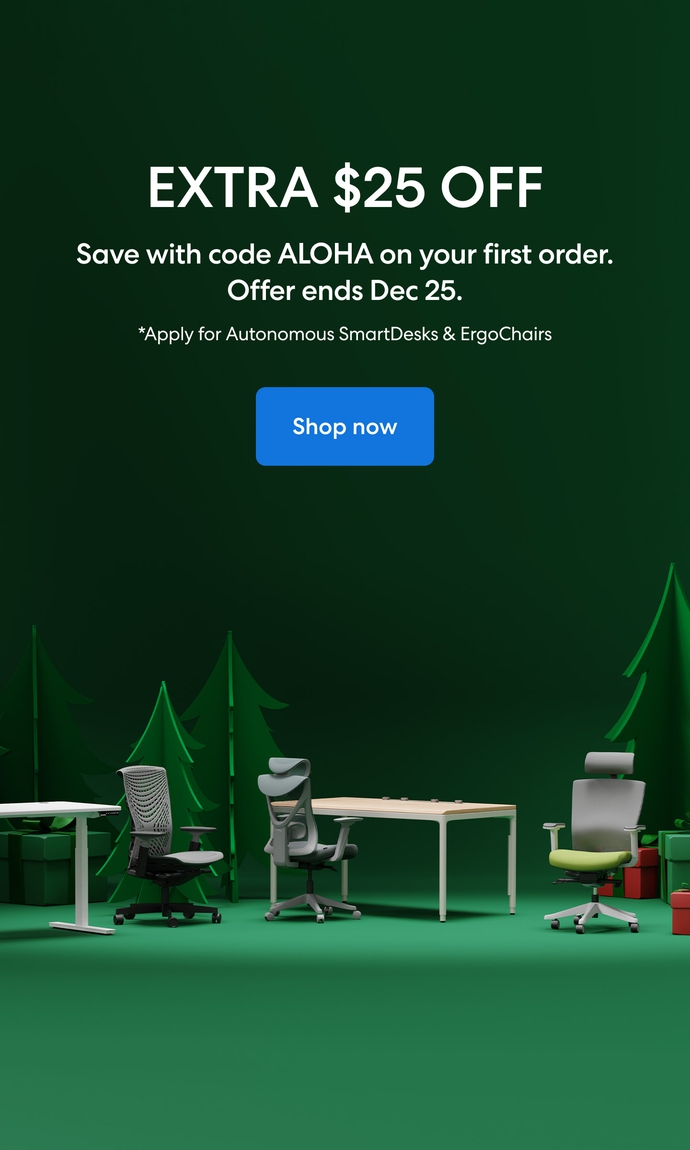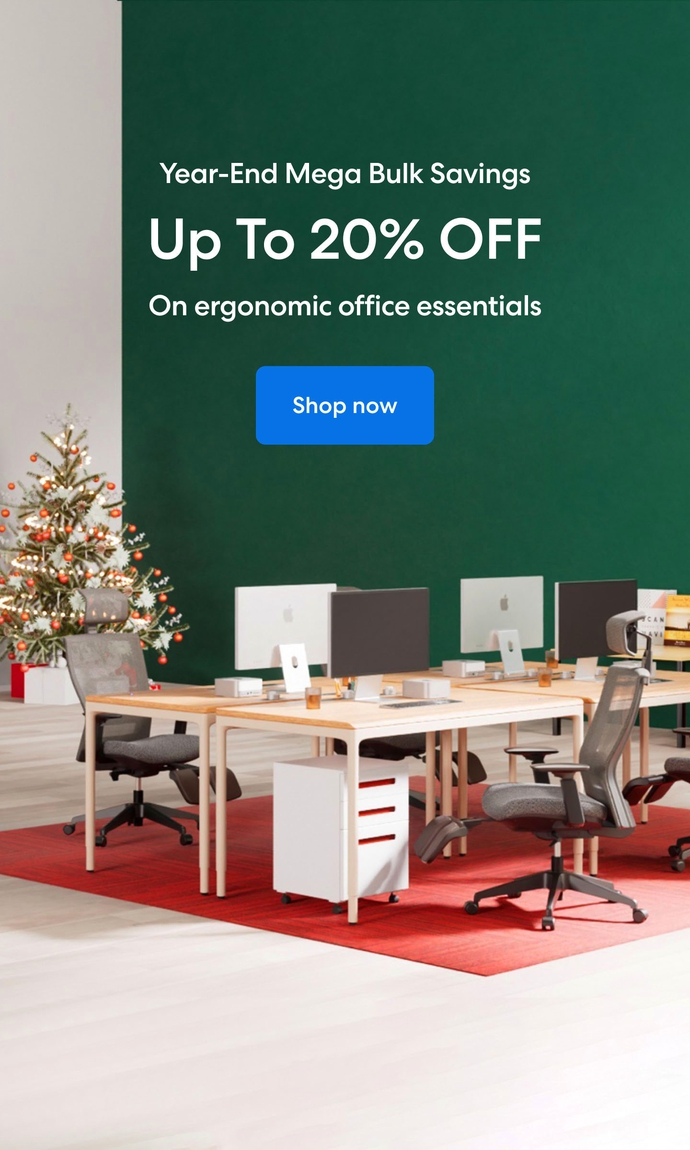 Subcribe newsletter and get $100 OFF.
Receive product updates, special offers, ergo tips, and inspiration form our team.