Workplace Inspiration
Small Desk Decor Ideas to Inspire Your Workspace

Autonomous
|
Apr 6, 2022
1,369 Views
Do you get bored staring at your old study table with a laptop and work materials around it? Then let us make you forget about boredom. Our awesome small desk decor ideas will keep you motivated and leave you ecstatic at the end of the day. Would you like to discover their secrets? Get inspired by this small desk set decoration idea for your home by checking out this blog.
1. Lighting Up Your Desk
You can switch off the fluorescent lighting and enhance your environment by adding lights in your small desk decor that make the environment brighter. You can find a number of lamps online at our store in all colors, styles, and shapes. Considering experimenting with lighting equipment is one of the small desk inspiration ideas we recommend. For example, using fairly light strings or colorful bulbs auto small desk decorating ideas we suggest because they add this or some whimsical look at your desk.
2. Neaten Things Up With Shelving
Everyone loves to keep their workspace clean and tidy. If we have papers, files, and stationery items scattered all over our workspace, it can negatively impact our productivity. When we have clutter, it can make us distracted from work most of the time, and people fail to complete their given task within the stipulated period. Hence keeping the desk neat and tidy plays a significant role in the productivity of a person.
You can create a lot of storage space with desktop shelving. To make your desk more aesthetically pleasing and organized, put your pencils and pens, rubber bands, paperclips, candy, fun desk accessories, or anything in clear containers.
Shelves are a great way to store a lot of fun things as well! A small standing desk can be cozier with plants, artwork, photos, and books. You can change what's hanging on a pegboard any time you like, so pegboards provide nearly endless office desk decor ideas.
Pegboard hooks are great for hanging modern desk accessories and anything that can hang from a hook! Macrame hangers can hold colorful scissors, mini shelves, or a small plant.
3. What Are You Drinking?
The importance of drinking adequate amounts of water cannot be overstated. Ensure you are adequately hydrated by carrying a reusable water bottle. Using a coffee maker, teapot, or mug warmer in your small desk decor can save you time and money if you enjoy drinking coffee or tea.
4. Add Some More Natural Light Sources
Natural sunlight is soothing in its way. Having a small desk decor that is designed to maximize natural light reduces headaches, eye strain, and blurred vision. Natural light plays a critical role in improving the productivity of your office space since these ailments are all productivity killers.
Try removing blinds from the windows and installing sheer curtains. Remove the overhead fluorescent lighting and put desks close to the windows. Fluorescent lighting with a green tint is the type of lighting that causes headaches. You can substitute incandescent bulbs for office lamps and desk lamps if you do not have enough windows for natural light.
5. Add Some Color
Although minimalism is in, you might get bored with your small desk decor if it is all neutral colors. Add pops of color as accents instead of the best work from home accessories. Choose jewel tones such as sapphire blue, ruby red, or emerald green if you need to stay professional.
The office supply industry offers a lot of opportunities for color. Adding color to your pencil cases, staplers, scissors, and pens will make your workspace stand out. Start with two or three neutral shades for that particular color scheme. For example, a color scheme that includes black, white, and Gray as neutrals offers a more modern look. Browns and beige neutrals characterize a bohemian look.
Next, try adding one or two accent colors to highlight your neutral color scheme. For example, you can add a magnetic desk organizer. A look that has hot pink, yellow, or royal blue promotes energy. And, if you want a more calming, subdued look go with colors like Moss green and bluish pink
6. Add Some Plants or Flowers
It boosts your mood and reduces anxiety when you are around plants. Plant a lush, green plant on your desk to bring calm and happiness to your day. Plants that benefit from low, indirect light, such as English ivy or snake plants, include English ivy and snake plants.
Is there anyone who doesn't feel happier when they look at flowers? No matter how you arrange them, flowers add vitality to any room. The right ones create a pleasing smell and a splash of color.
Try hanging plants if you need to have plants on your desk but don't have space. Don't have access to a drill? You could even hang smaller plants from hooks on a pegboard.
7. Framed Prints or Family Photos
Bring your space to life using frame art pieces. There are many options that you can buy or make, in various themes, textures, and sizes. Decide what suits you best by comparing various prints.
Make your workspace a place of joy, where you can share moments with dear ones. You will remember what makes you happy by looking at pictures of your friends, family, and pets. Images of vacations or holiday gatherings that you particularly cherish should be chosen.
8. Create a Modern Look by Incorporating Geometric Decor
Adding geometric art to your small desk decor doesn't have to be expensive. Choose a geometric notebook or mug for your home office setup. These methods can add an angular look to your space at a low cost.
Add a fun rug to the room to give it a more interesting look. Supplies at the office are usually pretty rigid. Make it stand out by using a colorful rug. You can add a classy touch to your workspace with metallic accents.
Gold is a popular color scheme, but you may find that silver or bronze is even more fitting for most color schemes. Adding geometric art to your decor doesn't require you to spend a lot of money. Buy a geometric notepad or mug for a few dollars. With these low-cost options, it is easy to bring the angular look into your space.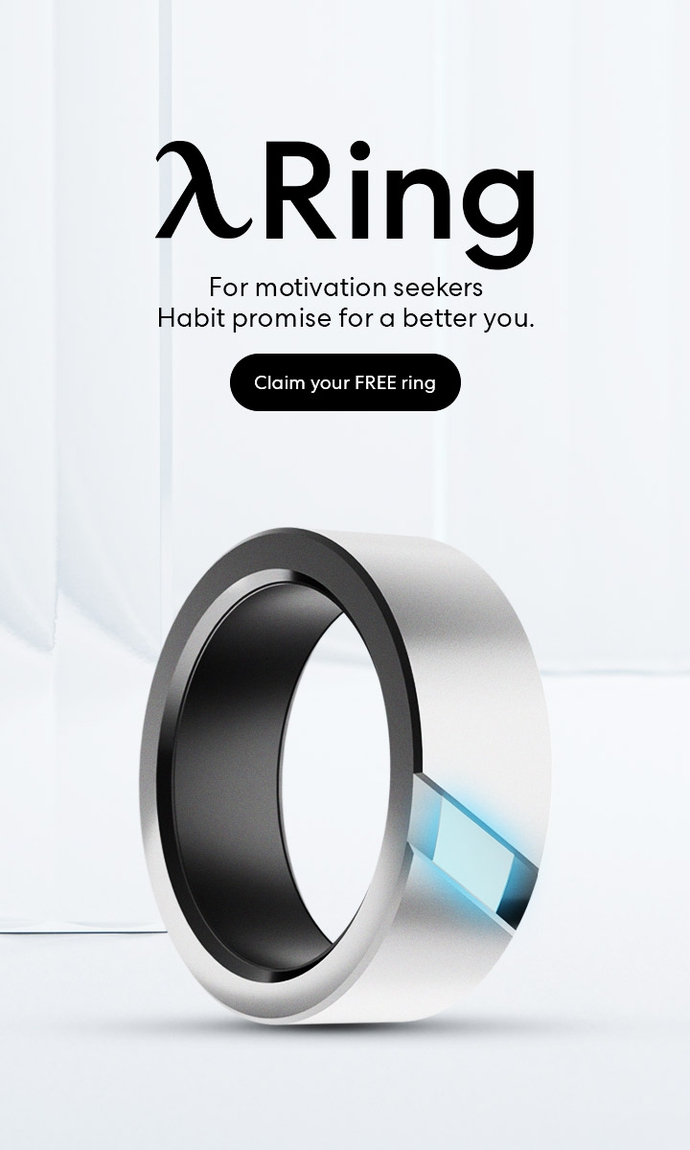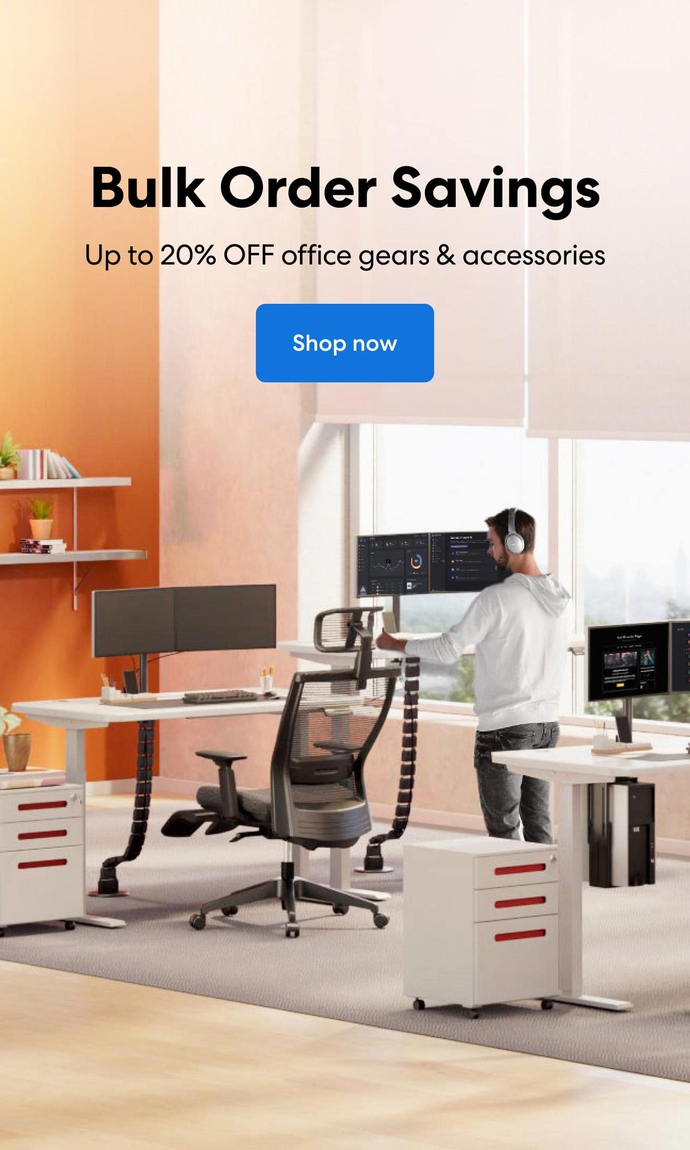 Subcribe newsletter and get $100 OFF.
Receive product updates, special offers, ergo tips, and inspiration form our team.