Workplace Inspiration
Some Important Office Booth Dimensions You Should Know

Autonomous
|
Dec 2, 2022
2,162 Views
After scrolling through all the details and specifications of mobile office pods and booths, you might wonder if they're worth the investment or the right decision to make for your workplace. So are office booths simply a quirk or a worthwhile investment that will promise good returns? 
The numbers say that an office booth could be the best thing you introduce into your office this year. According to various studies, the private and interruption-free experience of working in an office phone booth leads to much greater productivity levels than working in an open space where your flow might be disrupted at any moment. 
Autonomous has a vast and versatile collection of prefab accessory dwelling units you can utilize to the max for your office.  
What to Consider When Selecting the Right Booth Sizes for Your Office?
Your Office Dimensions and Unused Space
The most important thing to consider when choosing the right booth dimensions for your office is the amount of free space in your office. Walk around your office and take measurements. Make a note of unused areas or furniture that could be readjusted to mark out all the exact spots that could be a good place to install a mobile booth.
How Many Employees Will Need a Booth
Once you've looked at your office space and figured out the measurements and dimensions of unused areas in your enclosure, the next step is to determine how many people in the office will be utilizing the office phone booths. You don't want to over- or underspend, and you want to make sure your employees can use the office booths to their full potential. 
Once you have an estimate of how many people the booths will be accommodating, you can set about figuring out what kind of booth and what dimensions would provide the perfect arrangement for your employees. 
What Your Workplace Culture is Like
Knowing what you will be using the office booths for is important. You can utilize office booths in many great ways, including private meeting rooms, conference rooms for guests or clients, distraction-free personal offices for your employees, etc. There is no wrong answer, but having a good sense of purpose for your office booth will prevent you from regretting any purchase and ensure you get something exactly suited to your and your team's needs. 
The perfect phone booth dimensions will ensure the space is compact but not cramped and also provide the insulated zero-interruption focus experience that you need to make the most out of your work session.
Staying Within Your Budget
When championing a large company or business, budget and cost are some of the most important things to consider at every step so you can ensure you're utilizing all your resources in the smartest way possible. 
Larger booth dimensions are usually pricier, while small, solo/personal style options might be more affordable. However, an office booth is a long-term investment, so you want to ensure that whatever product you select is utilized to its full potential, which might not be the case with smaller booths. 
What's Available on the Market That'll Suit Your Needs
With the vast and diverse collection of office pods available on the market, you'll be sure to find something that suits your purposes without straying too far from your budget. At Autonomous, we have an array of amazing privacy pods in various sizes to perfectly complement your office space, so you're certain to find something that suits your fancy. Let's look at some of the standard booth dimensions you might encounter in the market.
1. Autonomous StudioPod
The StudioPod is a more roomy option for a mobile office booth within your workplace, measuring 106.3" x 155" x 106", that can do more than accommodate just one or two people for immersive work. For example, you can use this booth for executive meetings, seeing clients, and as a communal workspace. 
Dimension
106" W - 155"L x 106.3"H
Material
Exterior: Aluminum layer
Interior: Eco-friendly honeycomb paper
Frame: Steel
Include
A closet, desk, bookshelf, TV stand, a foldable coffee table and convertible sofa bed
Minimum wattage
150W
Lighting
3 color modes
Warranty
1 year
2. Thinktanks Personal Booth
This one-person booth doesn't take up much space, measuring only 90" x 39" x 39". Not only is it affordable, but also makes for the perfect station for absorbed work in the office. 
Dimension
External size: 40"W x 37"D x 91"H
Internal size: 33"W x 35"D x 84"H
Product weight
Gross weight: 279kg
Net weight: 235kg
Power supply
100-240V/50 - 60HZ
Natural lighting system
4000K/421LM
Color
Black, White
Include
Motion sensor and switch control
Multiple region electric sockets
Emergency safety hammer
Furniture as shown in pictures
Warranty
3 years
3. Thinktanks Compact Office Booth
Suitable for 1-2 people, with compact dimensions of 84" x 84" x 89", this tiny office booth is the perfect mobile office space to install in your workplace for the ultimate private focus experience, with nothing to grab your attention besides the work you have to do. 
| | |
| --- | --- |
| Dimension | 7 x 7 x 7.5 ft |
| Material | Double laminated tempered glass, R200 aluminum |
| Color | Black, Green |
| Interior | Washable PET Felt |
| Standard outlet | 110-220V |
| Lighting | LED 140W |
| Warranty | 3 years |
So What Office Phone Booth Dimensions Are Perfect For My Workplace?
Now that you have a bit of an overview of room phone booth dimensions, how to estimate them, and their availability in the market, you should be able to figure out the perfect set-up for your office. 
It's a no-brainer that a mobile office pod will be a great investment for your workplace and boost your employees' productivity and satisfaction levels, setting your team up for great future success. Office booths are insulated and sound-proofed, which ensures that you don't have to deal with any interruptions or distractions while you're getting important work done. (See here for our list of the best soundproof office booths).
With the versatile range of sizes on the market, you can get something tiny and convenient like the Thinktanks Booth for One Person, which is perfect for solo concentrated work hours, or more spacious options like the Autonomous WorkPod, which allows for more utility and a larger number of people who can work together.  
So don't wait too long and get your perfect office booth from our vast collection at Autonomous.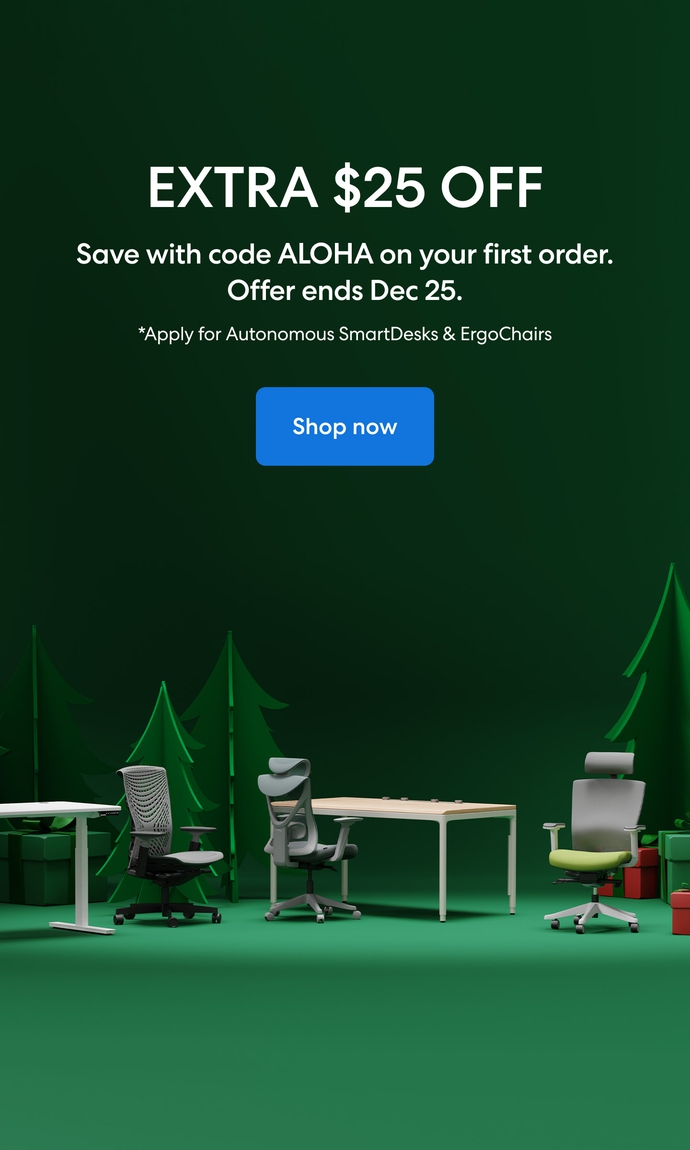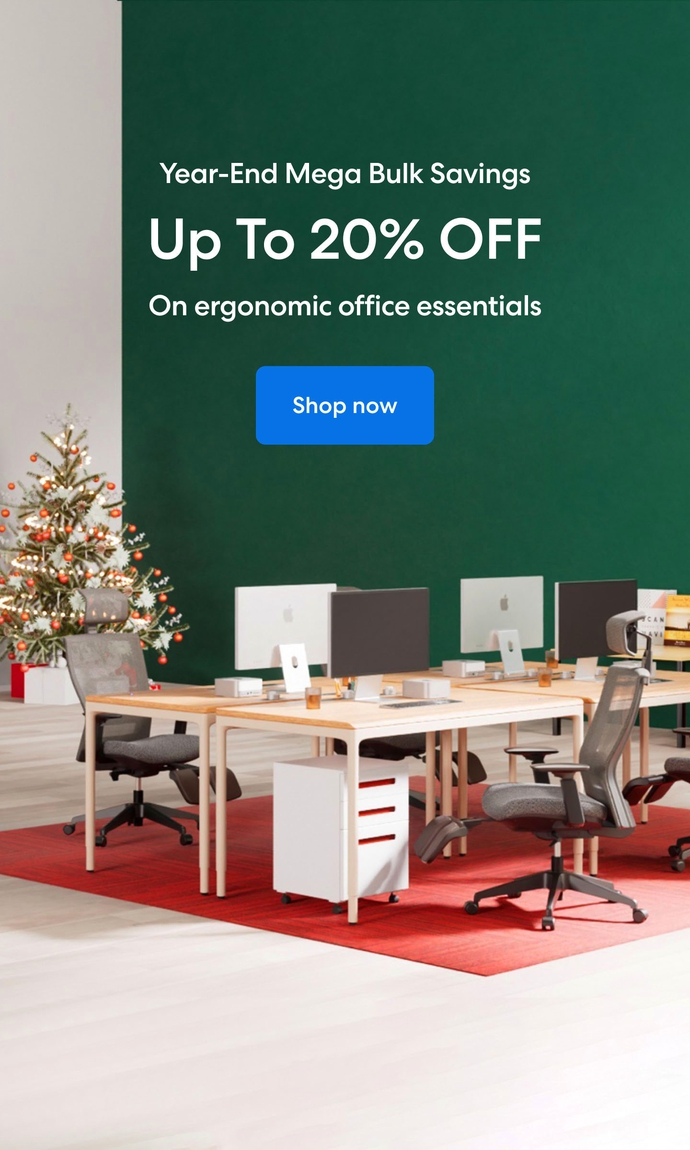 Subcribe newsletter and get $100 OFF.
Receive product updates, special offers, ergo tips, and inspiration form our team.