Latest Updates
Spectacular 4th of July Decorations to Light Up Your Celebration

Autonomous
|
Jun 26, 2023
258 Views
The 4th of July is a day of immense pride, joy, and celebration for Americans. It's a time when loved ones come together to commemorate the independence of the country, celebrate its freedom, and cherish the values that make it the great nation it is today.  
As you're getting prepared for the big day, some of the things that can add to the patriotic ambiance are the 4th of July decorations.  
Whether you are planning a big outdoor party or just a cozy get-together on your porch, decorating your home is a great way to show off your American pride. There are a ton of creative and practical 4th of July decoration ideas that can instantly transform your space into a patriotic paradise. 
The 25 Best 4th of July Decorations in 2023
As summer approaches, Americans everywhere turn their attention to one of the most important and beloved holidays of the year: the 4th of July.  
This patriotic day is steeped in meaning, reminding us of the pride and joy we feel in our country. It's no wonder that so many of us love to celebrate by decking out our homes and outdoor spaces in red, white, and blue.  
With that in mind, we've put together a list of some of the most incredible July 4th decoration ideas to light up your celebration. 
1. Outdoor Furniture
A great way to spruce up your porch or backyard is with some practical outdoor furniture. From rustic benches to round coffee tables, there are plenty of home furniture options available.  
However, let's not forget the patriotic touches. Hang festive 4th of July streamers to add an instant pop of color. Don't forget the American flag! Whether you choose to fly it high or display it proudly on your front porch, nothing says "Happy 4th of July" quite like a banner.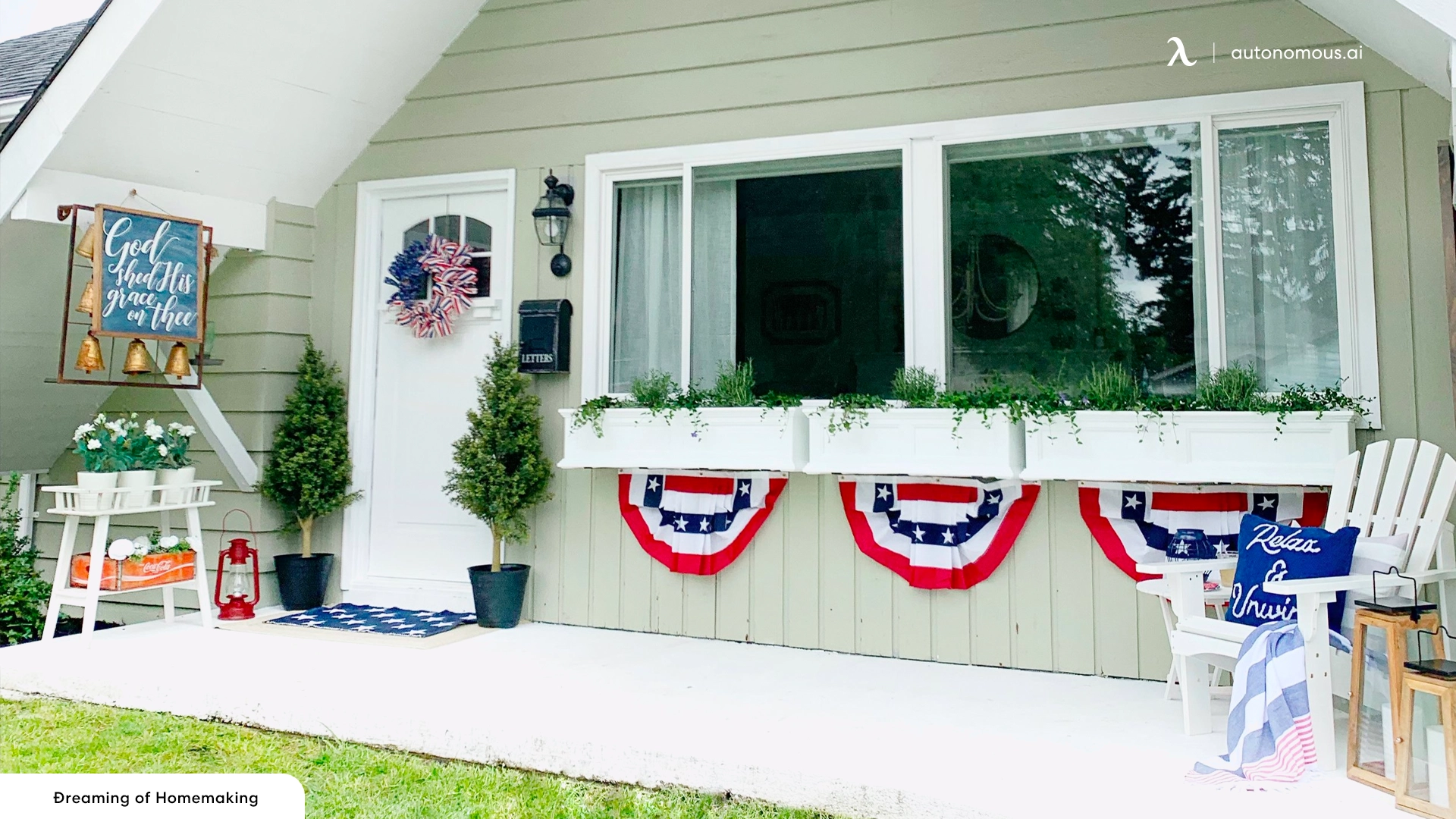 2. Flags on a Stick
Create an easy decoration by planting flags on a stick in your yard or porch. You can also plant flowers in the three primary shades of the day. Go for white petunias, red geraniums, and blue lobelias for a pop of color.  
3. Welcome Mat
Lay down a festive welcome mat for your guests to acknowledge their arrival at your property. Look for medium-sized rugs that you can place in your living room too.  
4. Home Office Desk
An L-shaped standing desk or a folding computer desk can serve as a functional addition and a decorative piece to any home. Guests will love the practicality of the furniture while also sharing in their patriotic pride. Decorate the desk with red, white, and blue pen holders or notebooks.
5. Ergonomic Office Chair
While this may not seem like a decorative idea, you could buy an ergonomic chair if you want a practical product that will last you for years. Throw on some American flag-themed cushions, or add some red, white, and blue seat covers for a practical and festive touch. 
Other useful home office accessories include: 
A wireless charger with a speaker
6. Drinks Station
Set up a 4th of July-themed drinks station with a white tablecloth, red and blue cups, and striped straws. 
7. Bunting
Hang a DIY bunting made of red, white, and blue fabrics or paper around your outdoor space for a festive feel.
8. Wooden Flag
Add a rustic touch to your outdoor space by creating a wooden American flag. Use a pallet or plank, paint it in red and white stripes, and add blue stars. Hang it on your fence or porch as a statement piece. 
9. Mason Jar String Lights
Festive lights are perfect for adding a warm glow to your outdoor space. Use blue mason jars and spray-paint the lids and jars in red and white. Drill a hole in the lid, insert a string light, and hang them around your porch or backyard. 
10. Wreaths
Create beautiful wreaths using ribbons, flowers, and the American flag for a statement piece on your front door. You can also paint Mason jars in patriotic colors and use them as candleholders or vases for your fresh flowers.
11. Table Runner
Place bandanas (in patriotic colors) as placemats on a table. You can do this with your own bandanas or buy plain-colored ones from a thrift store. 
12. Paper Towels
Instead of using normal white napkins, go for red, white, and blue paper towels for the lunch/dinner table. If you're good with origami, you can also turn the napkins into small pinwheels.  
13. Snack Boxes
You can spray-paint small wooden boxes in patriotic colors and use them to display snacks or other party munchies.
14. Swings
A porch swing or rocking chair will provide a comfortable place for you and your guests to relax and add a charming touch to your home.
15. Canopy
Create a canopy using American flags for your guests to relax comfortably under during the festivities. Add cushions and blankets for night-time parties.  
16. Patriotic Stars
Sparkling stars are perfect for hanging from your porch or stringing up on your fence. Cut out star shapes from thick cardboard, spray-paint them in patriotic colors, and sprinkle some glitter on them for a festive touch.
17. Hand Fans
Look for hand fans in thrift stores. Spray-paint them in red, white, and blue for a patriotic touch. You can use the DIY decorative pieces as wall art or leave them on a table for guests to use when they feel hot.  
18. DIY Cupcake Liner Wreath
If you're on a budget, this easy-to-make wreath is a great option. All you need are some cupcake liners in red, white, and blue hues, a Styrofoam wreath form, and a hot glue gun. Glue the liners onto the Styrofoam in a circular pattern, and voila! 
19. Lanterns
Decorate your property with lanterns to give it a festive touch. You can buy them from a home decor store or make them with red, white, and blue paper. Add fairy lights or candles inside to create a warm ambiance. 
20. Kid-friendly Sparklers
Purchase small sparklers from gift stores and attach 4th of July notes to each. Place the sparklers as table decorations for anyone to light and play around with.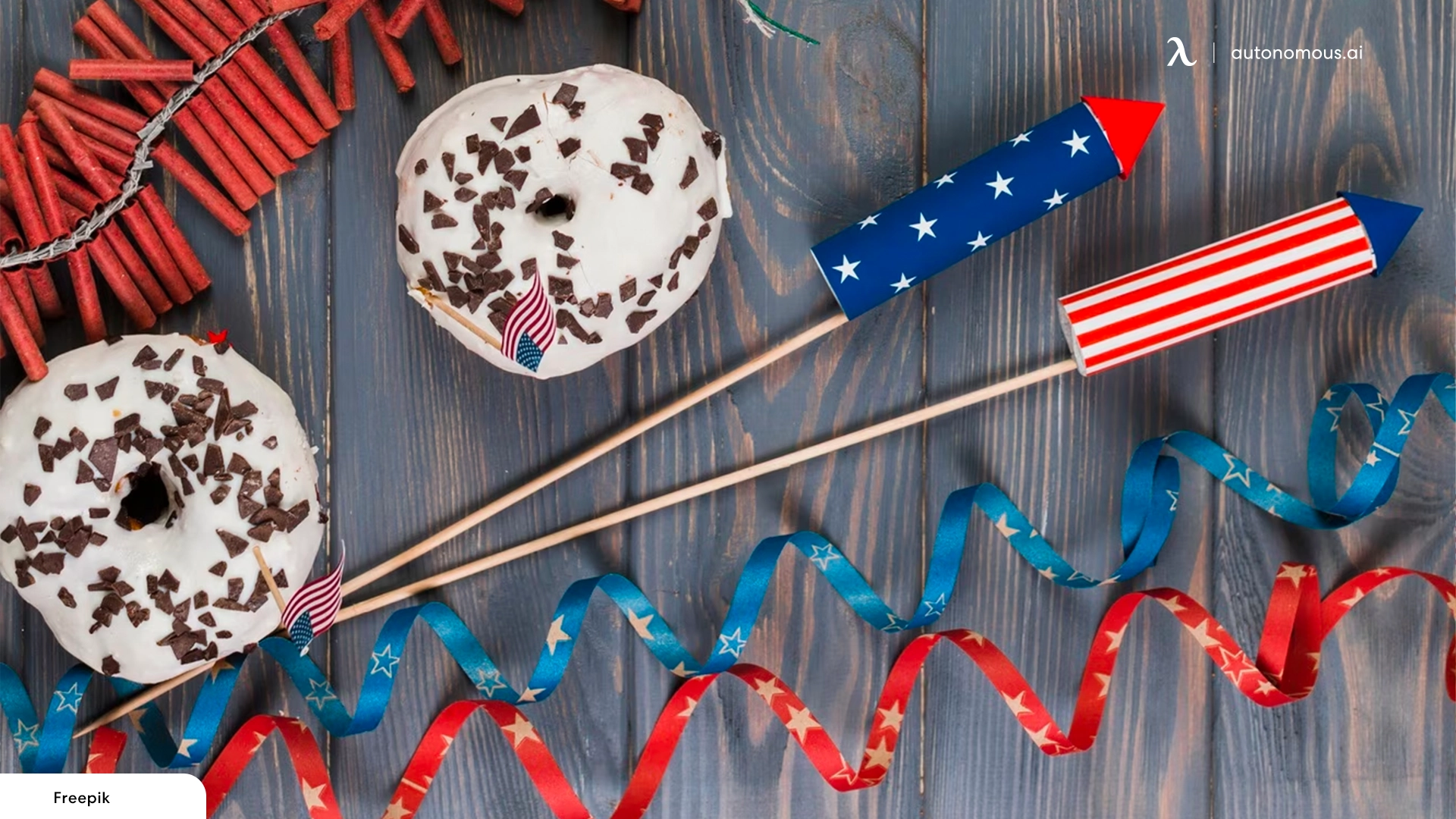 21. Decorative Bicycles
Attach red, white, and blue pompoms to your bicycle handles to create a decorative statement piece. You can also keep flowers in the front basket.  
22. DIY 4th of July Spoons
Stamp wooden spoons with letters to form "USA." Take the decorations a step further by tying the utensils with blue, red, and white ribbons.  
23. Fireworks Bucket
Spray-paint a tin bucket with the three colors and use it to store fireworks for the event. You can let the kids customize their own buckets too!  
24. Dessert Picks
Make 4th of July toothpicks to place on brownies and cake treats. You can cut out star shapes from scrapbook paper and attach them to the picks with a tiny bit of hot glue.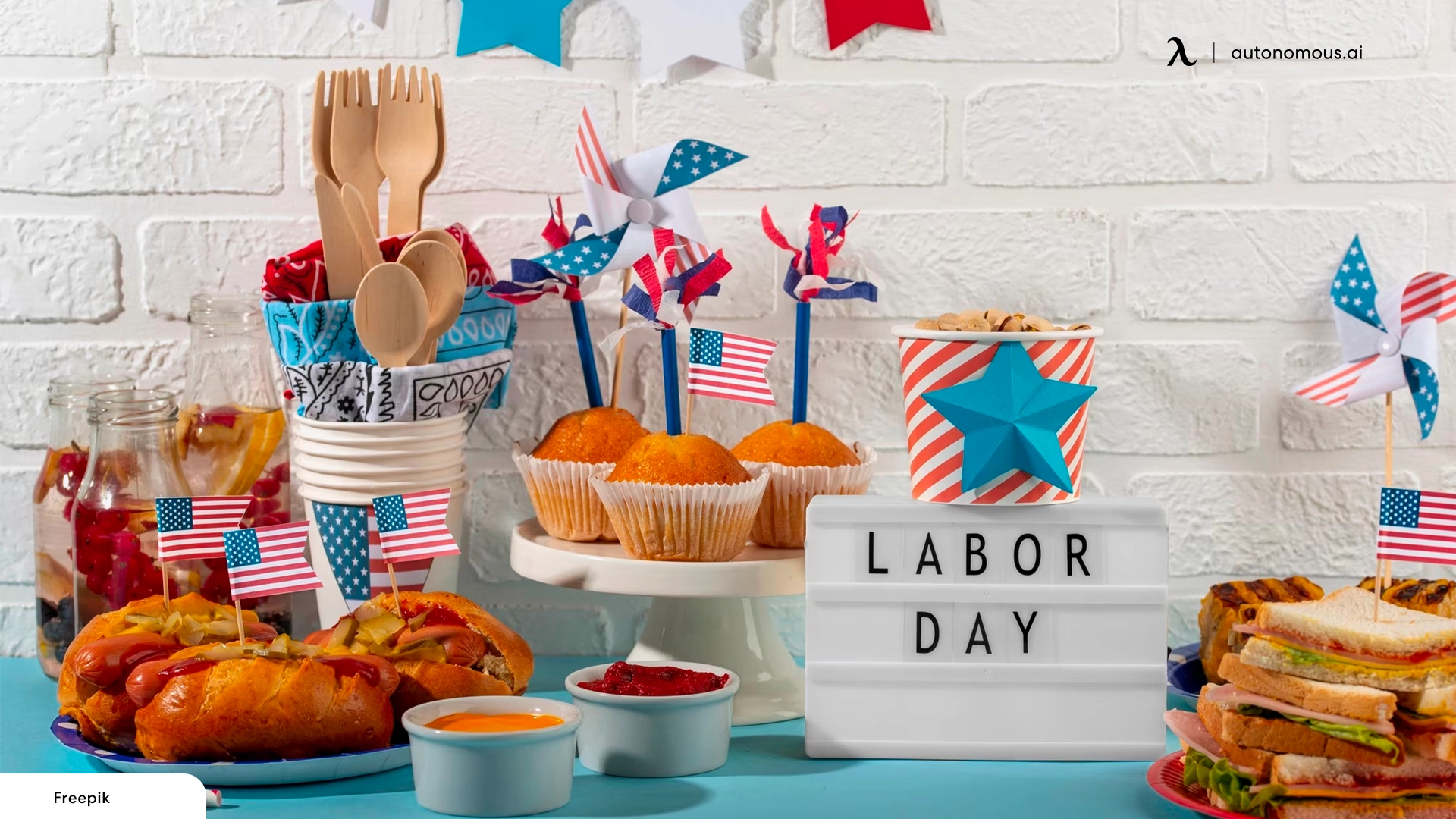 25. Utensil Caddy
Keep your spoons, forks, and straws organized and easily accessible by creating a utensil caddy in patriotic colors. Use a wooden crate or a mason jar holder, paint it in red, white, and blue, and then add some star cutouts or patriotic ribbons. 
The Importance of the 4th of July Outdoor Decorations
The 4th of July is a significant day for all Americans. It marks the Declaration of Independence of the United States, and we celebrate it with barbecues, fireworks, and family gatherings. The right decorations can transform any space into a patriotic wonderland.  
As a result, the 4th of July decorations bring us all together, reminding us of the long-term values of our country and what we've accomplished in the past. 
Whether you are throwing a party or just want to add some patriotic flair to your indoor or outdoor space, there are many ways to go about decorating. Some of the best 4th of July decoration ideas include: 
Outdoor Decorations
Hanging up American flags or bunting in red, white, and blue.

Using themed lawn ornaments such as pinwheels or sparklers.

Adding 4

th of July-themed hanging lights to create a festive atmosphere. 
Indoor Decorations
Hanging up patriotic artwork or signs.

Adding 4

th of July-themed throw pillows or blankets to your home furniture. 

Using patriotic-themed tablecloths or centerpieces for your tables.  
When choosing your decorations, think about your personal style and how you want your space to look. Do you want something bold and flashy or more subtle and understated? There's no right or wrong way to decorate for the 4th of July as long as it brings you pride and joy.
How to Choose the Best 4th of July Decorative Pieces?
When it comes to outdoor spaces, investing in good quality 4th of July outdoor decorations can enhance the look of your home and yard. 
From flags and banners to wreaths and lights, there is no shortage of options to choose from. With so many different styles and designs, you're sure to find something that fits your personality and taste. 
Indoor spaces, on the other hand, need special attention to detail. A subtle touch of patriotism can be added through small decorative pieces such as cushions, throws, and table settings.  
You can also choose specific colors that represent America's national flag - red, white, and blue -- to create a cohesive and patriotic ambiance. 
The right accessories can elevate any ordinary piece of furniture into a patriotic masterpiece. When selecting furniture, feel free to mix and match to create a unique vibe in your home office or living room.  
You can go for minimalist designs or choose statement pieces that combine function and style to create an impactful look. It is always better to choose long-term and practical decorative items. They can be used again for future celebrations, helping to save you money in the long run.  
Let's face it -- we all love to save money where we can! By choosing high-quality pieces, you can create a timeless and beautiful setting that you and your family can enjoy for years to come.

When Should You Put up 4th of July Decorations?
Are you ready to celebrate the 4th of July with your loved ones and show off your American pride? 
The last week of June is the perfect time to start putting up your decorations. Don't wait until the last minute to invite your friends and family members over for an Independence Day celebration; get a head start on your planning! 
If you're unsure how to invite your friends and loved ones over for an Independence Day party, you can simply call or email them. Let them know the event's date and time so that they can arrange to join you in celebrating this special day. 
Decorating for the 4th of July is all about showing your love for the country. There are so many ideas to choose from, whether you prefer long-term, practical pieces that you can use year after year or accessories that add a touch of flair to your indoor or outdoor spaces. 
Of course, no 4th of July celebration is complete without some delicious food and good company. Don't be afraid to get creative with your menu and decor! 
Are you looking for some inspiration for the decorations? Stop by your local craft store to pick up supplies and get started on your own DIY projects. Whether you're looking for bold and bright decorations or subtle touches that add a touch of patriotism to your home, there's something for everyone. 
Final Words
There's no need to worry if you haven't put up your 4th of July decorations yet. You still have plenty of time to get everything in place before the big day! Get your creative juices flowing and put up those beautiful decorations to make Independence Day extra special. 
The perfect decoration for the 4th of July should be practical, fun, and convenient for your guests.  
Buy an ergonomic chair if you want to add a useful furniture piece to your home office. Decorate it with red, white, and blue cushions for a touch of patriotism.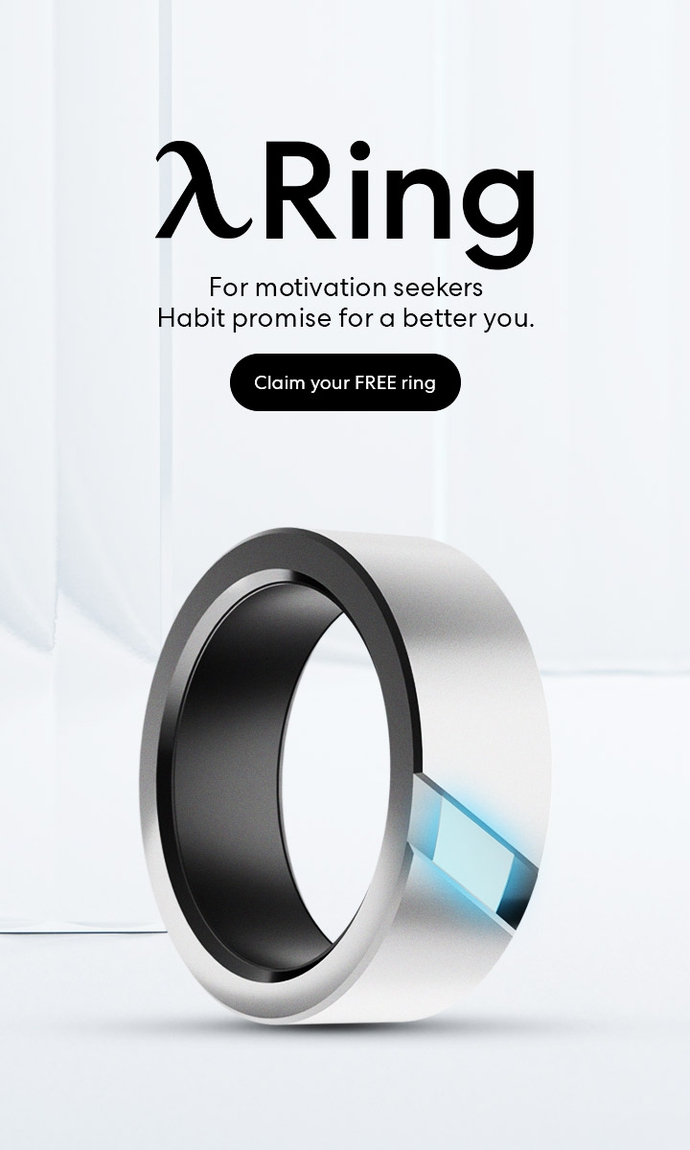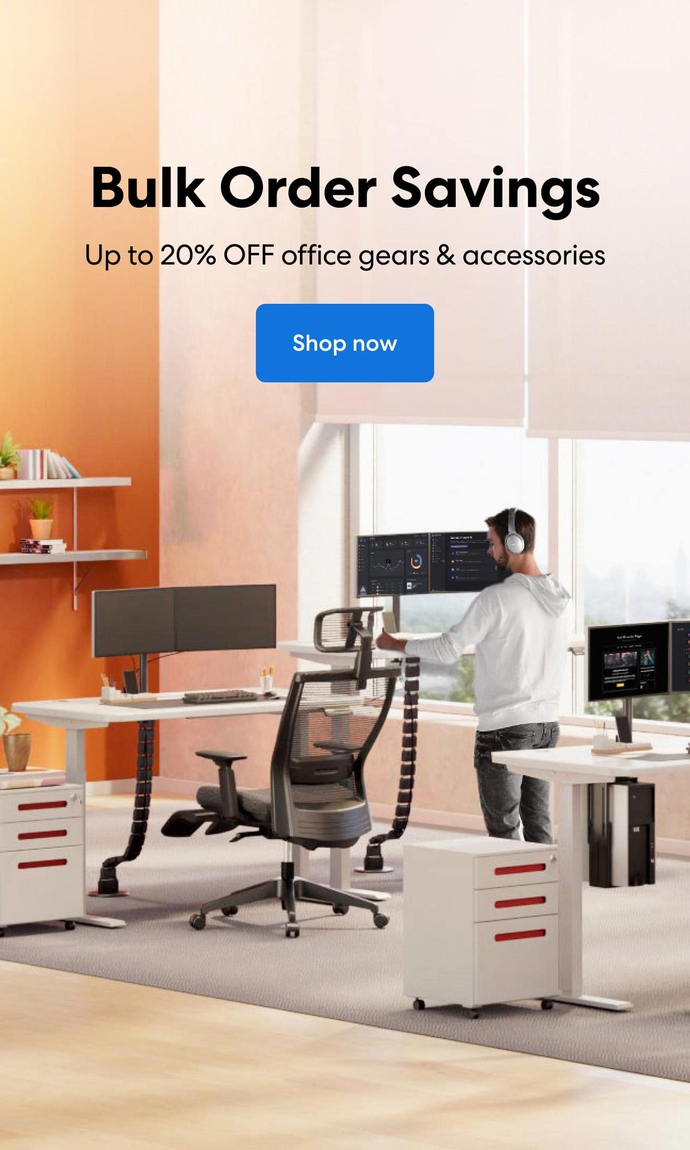 Subcribe newsletter and get $100 OFF.
Receive product updates, special offers, ergo tips, and inspiration form our team.