Most people know that a sedentary lifestyle is quite harmful to their health. How do you fight off this unhealthy lifestyle? By investing in a standing desk. The benefits of standing desks are extensive. These standing desks not only improve your health but your focus as well. If you are interested in purchasing one, you should check out Autonomous's Cyber Monday desk deals. Cyber Monday is a time where you can benefit from unbeatable deals and get that desk you've always wanted.  
Cyber Monday Standing Desk Deals from Autonomous
Interestingly, this type of desk is not just for the office worker, even though most people associate a standing desk with them. However, they can be quite beneficial to gamers as well. Gamers tend to spend a lot of time sitting in front of their screen, which can be harmful to their posture and body. Many gamers are looking to invest in a standing desk to reap their many benefits.
Thus, how do you choose a standing desk? The first-factor one needs to consider when shopping for a standing desk is the desk itself. Ask yourself, what am I looking for in a desk? What kind of space do you have? How do you like your desk to be set up? How many screens do you have? When you know the answers to these questions, you can take advantage of a standing desk sale.  
Here are the best gaming and computer desks to buy on Cyber Monday from the Autonomous Standing Desk line.
1. SmartDesk Core
Those new to standing desks may want to consider the SmartDesk Core for their home office. The SmartDesk Core is just the right size for any home office, and you can choose from a variety of tabletops to match your existing decor. 
This desk works for people of any height as it features four height settings that meet most needs. Users do not have to worry about overloading their desks either because it can lift to 300 lbs. If you are on the hunt for a standing desk with Cyber Monday deal, this product may be the right solution for your home office.
2. SmartDesk Pro
This next desk is suitable for both the home and the office. It is a premium standing desk that changes positions within seconds. Though it is a top of the line product, it is still very affordable, especially if you are looking for a Cyber Monday desk sale. 
This desk is a perfect choice if you need to buy more than one desk. Many companies are looking to up-fit their offices with standing desks so that their workers are more productive, all while reducing the chance of musculoskeletal disorders. The SmartDesk Pro is office quality. It also adjusts to four preset height choices, so any person in your office can set it to their optimal height. It also moves up and down with a silent motor, meaning cubicle neighbors won't bother each other when changing heights. If you are in the market of purchasing several of these desks, taking advantage of a standing desk sale is a must.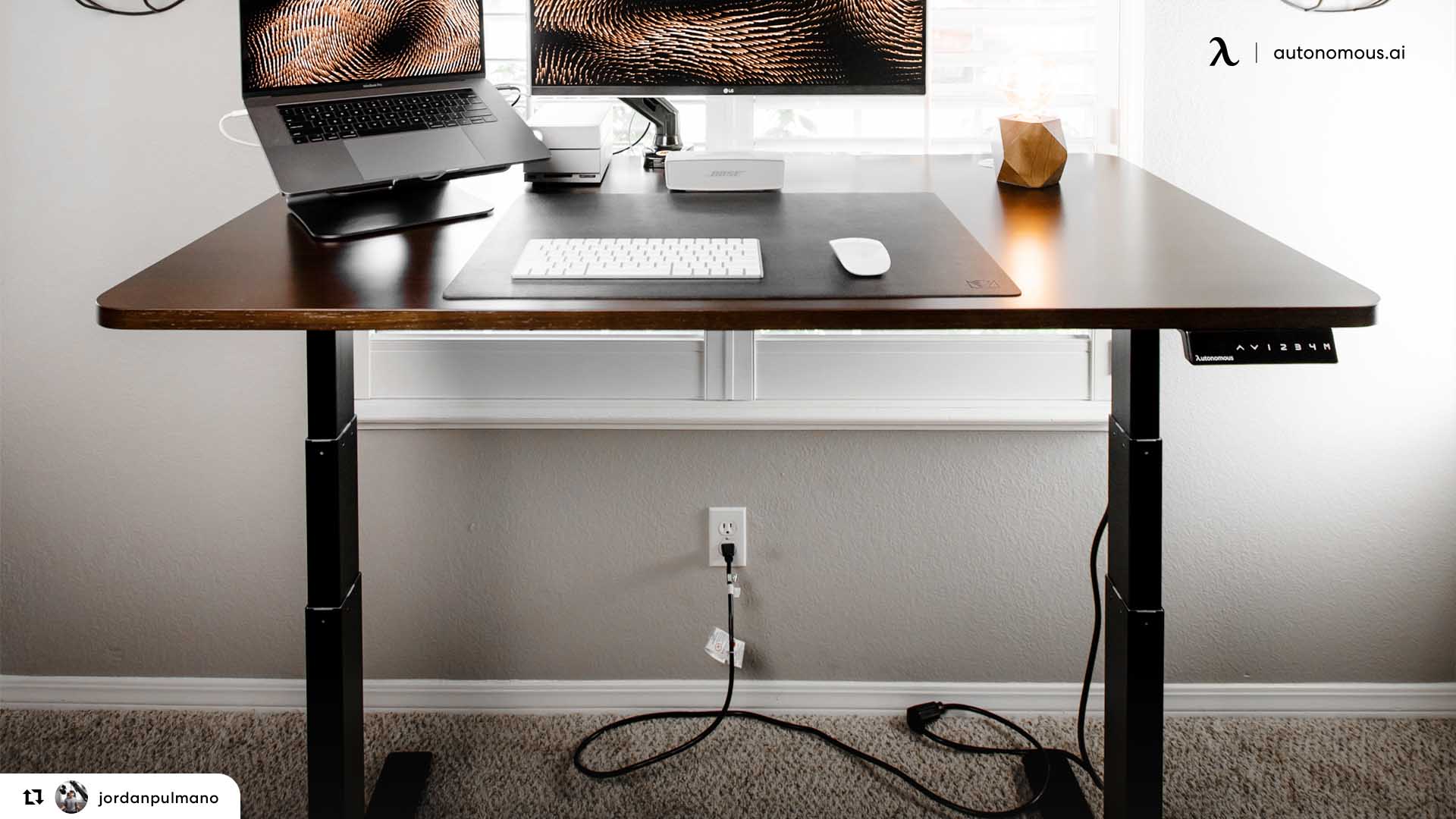 3. SmartDesk Corner
If you require more space to work, this L-shaped standing desk is excellent for you. It provides you with extra surface area to support your screens and paperwork. An L-shaped desk may also be very handy for someone who works and games in the same space. You can keep all of your gaming consoles separate from your work devices, making your desk organized and functional. This motorized desk moves up and down, with virtually no noise, and at the push of a button. Switch between standing and sitting throughout your workday or gaming time to keep your brain and body functioning at peak performance. Anyone looking for a Cyber Monday gaming desk or Cyber Monday desk deal should consider this option.
Designed with two modular segments, the smart desk corner offers twice the space, which makes the desk more spacious than a regular-sized desk. With this L-shaped desk, you can easily build a two-person workstation that provides more surface area but occupies minimum square footage. The desk is electrically height controlled with the help of three powerful electric motors. Despite being numerous, the motors don't make an uncomfortable noise while operating. The desk comes in black, white, and gray table top options, each equally regal and smart.
Ideal for large monitor setups or gaming setups, the L-shaped standing desk is suitable for big setups and has a weight capacity of 400 pounds. To save your ideal placements, use the responsive programmable keypad.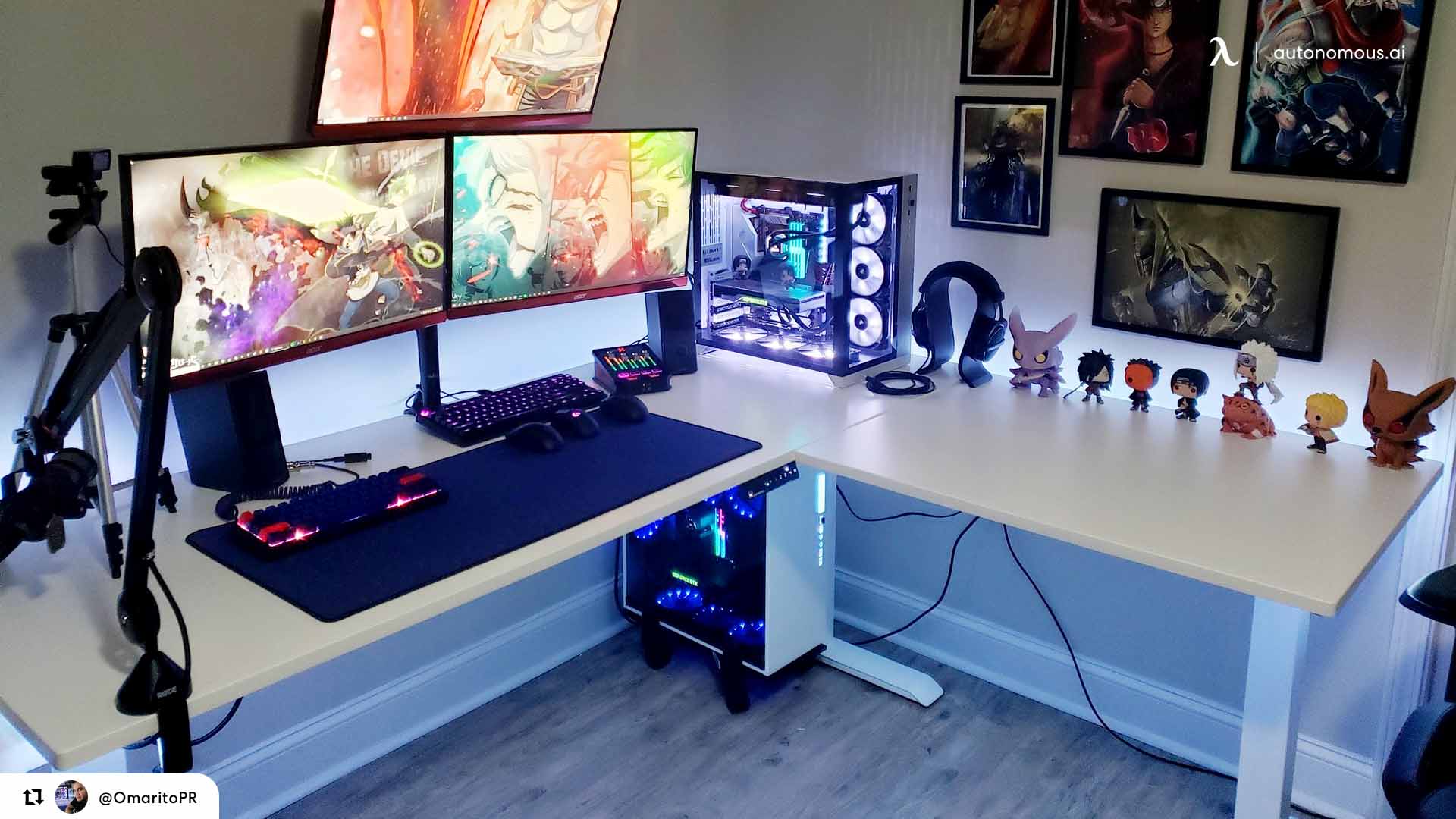 4. Autonomous SmartDesk Connect
As the name suggests, the SmartDesk Connect is one of our smartest Cyber Monday desk deals. This modern desk offers numerous features to add functionality to your workplace. The desk is controlled with a convenient mobile application and has an anti-collision feature. It allows you to moderate standing and sitting sessions to plan your work time accordingly. The upgraded electric dual motor operates the desk height easily, and you get precise height control to the last inch. This electric standing desk has a weight capacity of 350 pounds and can lift to three monitor setups with the help of a solid steel frame.
5. Autonomous SmartDesk Levitate
Step into a new era of ergonomic excellence with the SmartDesk Levitate – a pinnacle of design and functionality.
This Black Friday, enjoy an unprecedented $900 OFF and a FREE LED Desk Lamp for a limited time.
The SmartDesk Levitate stands out with a powerful quad-motor system and an alluring smooth-edge tapered design, placing it in an elite class of its own. Double the power, double the stability – this desk redefines expectations. Crafted with a 100% solid ash wood tabletop, the SmartDesk Levitate exudes natural beauty and sophistication. The all-steel 4-motor frame ensures rock-solid stability, effortlessly lifting up to 250 lbs within a height range of 26.3" to 44.1". Take command with the quick control keypad and integrated sensor control, experiencing a quiet operation that blends seamlessly with your workspace.
Elevate your work environment with the SmartDesk Levitate – a symbol of innovation and reliability. Act fast to secure this exclusive offer before time runs out.
Cyber Monday Gaming Desk Deals
As the excitement of the holiday season unfolds, there's one day that every gamer looks forward to with anticipation – Cyber Monday. In the realm of gaming, Cyber Monday represents the culmination of deals and discounts, delivering a treasure trove of opportunities to elevate your gaming setup. Whether you're a casual gamer, an e-sports enthusiast, or a dedicated streamer, Cyber Monday Gaming Desk Deals for 2023 are about to redefine your gaming sanctuary.
We'll be your companions on this quest, unveiling the most enticing offers on gaming desks that promise to enhance your gameplay, maximize your organization, and immerse you in the world of immersive entertainment. So, gear up, sharpen your reflexes, and get ready to explore the top Cyber Monday Gaming Desk Deals for 2023. Your ultimate gaming setup awaits!
FAQs for Using a Standing Desk
1. Why Should I Use a Standing Desk? 
It's easy to say you should invest in a standing desk, but you may be asking yourself why. What is the point, and what benefits does it bring me? In a nutshell, standing desks improve your posture, reduce the risk of musculoskeletal disorders, and enhance your productivity. 
Once you have read through the article, be sure to check out Cyber Monday desk sales so that you can get your very own at the very best price.
2. How Do I Use a Standing Desk?
Now that you have browsed the deals of computer desk in Cyber Monday and selected your desk, you are probably wondering, how do I use a standing desk correctly? This is a fair question as many people are still new to this work form. For all the best tips on how to use your desk, check out this article. 
3. Why is Ergonomically Correct Office Furniture Important? 
You likely have heard about all the benefits of investing in ergonomic office furniture. In the '90s, ergonomics may have been considered a buzzword, but now the advantages are well proven. Using proper office furniture keeps you working longer, reduces pain, and increases your work output. Studies continually show the benefits for your body, so check out Cyber Monday desk deals to begin your ergonomic office setup. 
4. How Can a Standing Desk Improve My Game Play?
We often think ergonomics only relates to work stations, but what if gaming is your work? What if you spend numerous hours gaming once you get home from your job? Don't think that standing desks are only for the office world. Gamers can also benefit from the increased productivity, improved attention, and extension of their playing hours associated with standing desks.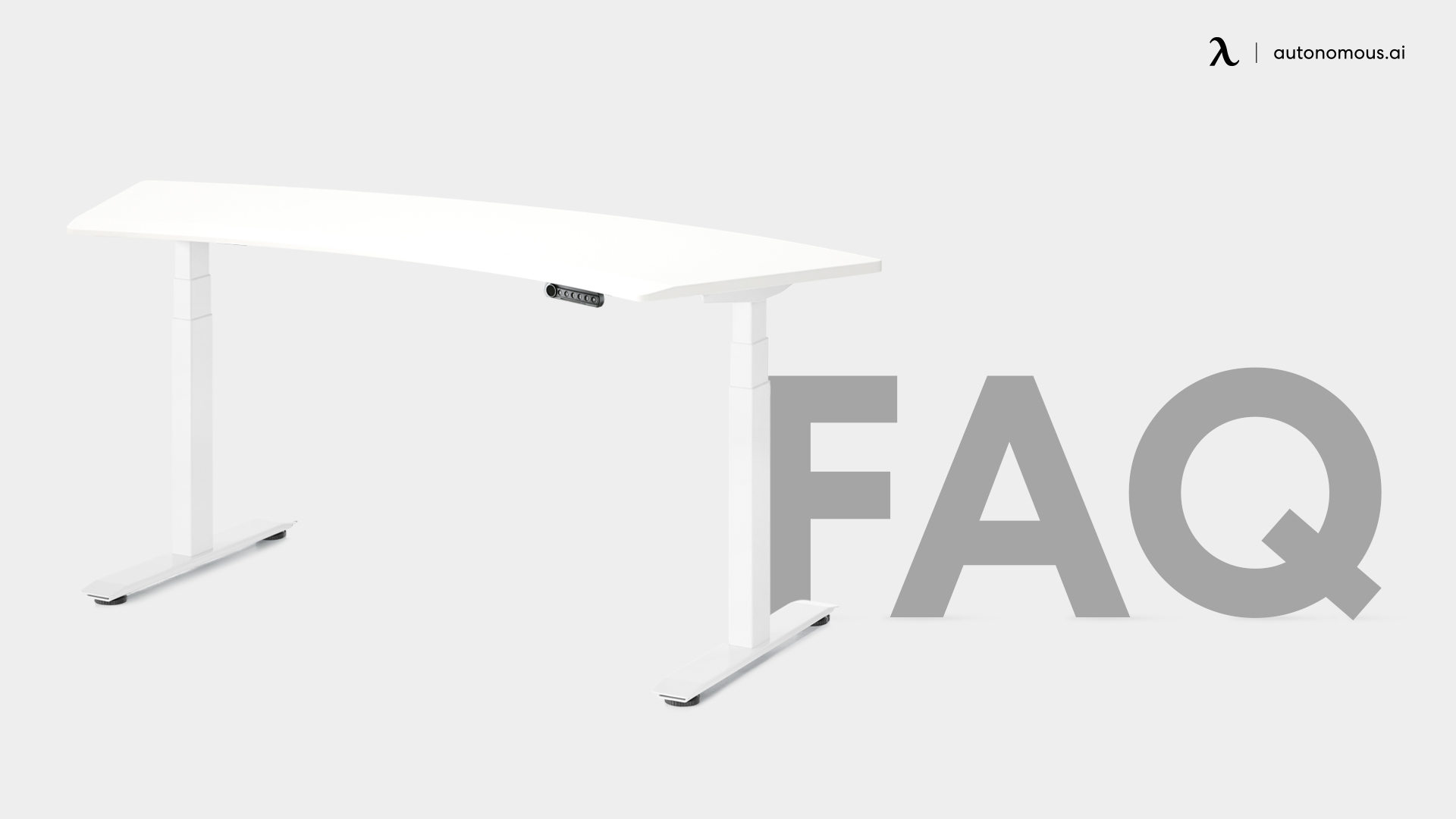 5. What Other Workspace Products Should I Buy on Cyber Monday?
When shopping for a Cyber Monday desk deal, don't forget to add some other work or gaming station items to your bill. Things like monitor arms, a proper gaming or office chair, and a footrest can improve your set up in ways that may surprise you. Autonomous also has a wide range of office chair deals for this Cyber Monday, check out and find the most suitable one for your workspace.
Final Thoughts 
Cyber Monday is one of the best times to invest in a standing desk and ergonomic work setup. If you are on a budget, remodeling your office or gaming station can be cost-prohibitive. That's that, it is such a good idea to take advantage of these often-exceptional deals. Don't let cost hold you back. Your health and productivity are essential. Without either, your work is likely to be affected. Take the time and money to invest in the best workstation setup that you can afford. You won't regret it. Find the best deal of Cyber Monday ergonomic chair and standing desk right away.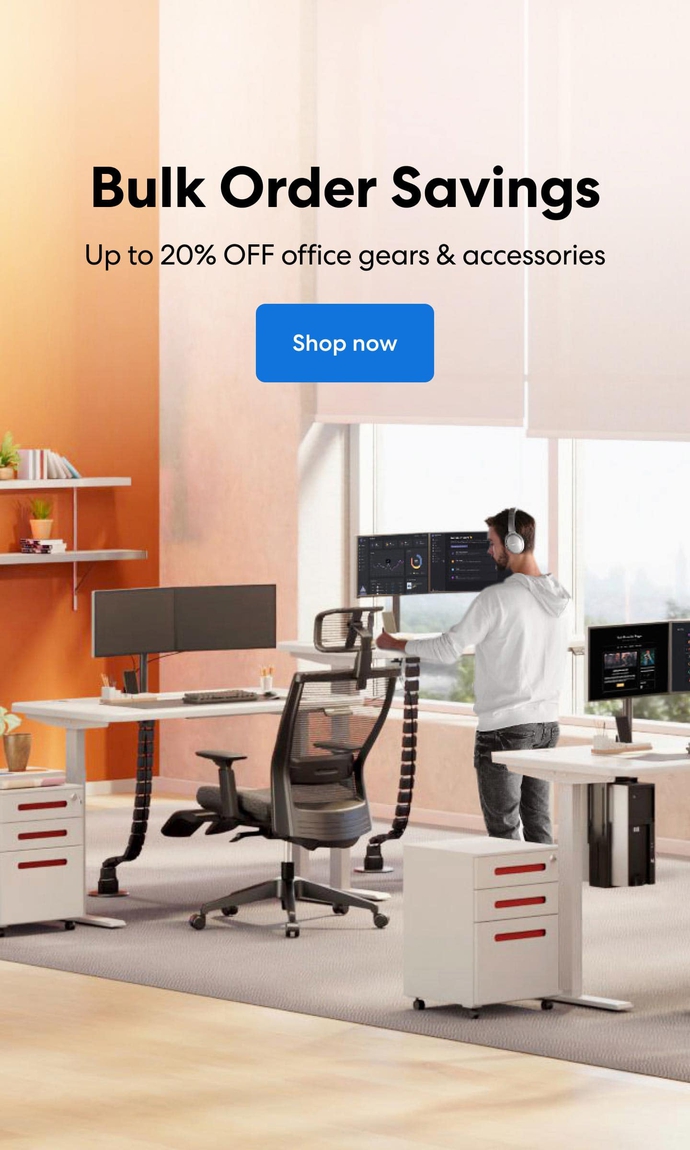 Subcribe newsletter and get $100 OFF.
Receive product updates, special offers, ergo tips, and inspiration form our team.