Latest Updates
Standing Desk, Gaming and Computer Desk Cyber Monday Deals
Autonomous
 | 
Nov 29, 2020
Most people know that a sedentary lifestyle is quite harmful to their health. How do you fight off this unhealthy lifestyle? By investing in a standing desk. The benefits of standing desks are extensive. These standing desks not only improve your health but your focus as well. If you are interested in purchasing one, you should check out Autonomous's Cyber Monday computer desk deals. Cyber Monday is a time where you can benefit from unbeatable deals and get that desk you've always wanted.
What Cyber Monday Computer Desk Deals are the Best?
Interestingly, this type of desk is not just for the office worker, even though most people associate a standing desk with them. However, they can be quite beneficial to gamers as well. Gamers tend to spend a lot of time sitting in front of their screen, which can be harmful to their posture and body. Many gamers are looking to invest in a standing desk to reap their many benefits.
Thus, how do you choose a standing desk? The first-factor one needs to consider when shopping for a standing desk is the desk itself. Ask yourself, what am I looking for in a desk? What kind of space do you have? How do you like your desk to be set up? How many screens do you have? When you know the answers to these questions, you can take advantage of a standing desk sale.
Here are the best gaming and computer desks to buy on Cyber Monday from the Autonomous Standing Desk line.
1. SmartDesk Core
Those new to standing desks may want to consider the SmartDesk Core for their home office. The SmartDesk Core is just the right size for any home office, and you can choose from a variety of tabletops to match your existing decor.
This desk works for people of any height as it features four height settings that meet most needs. Users do not have to worry about overloading their desks either because it can lift to 300 lbs. If you are on the hunt for a Cyber Monday standing desk deal, this product may be the right solution for your home office.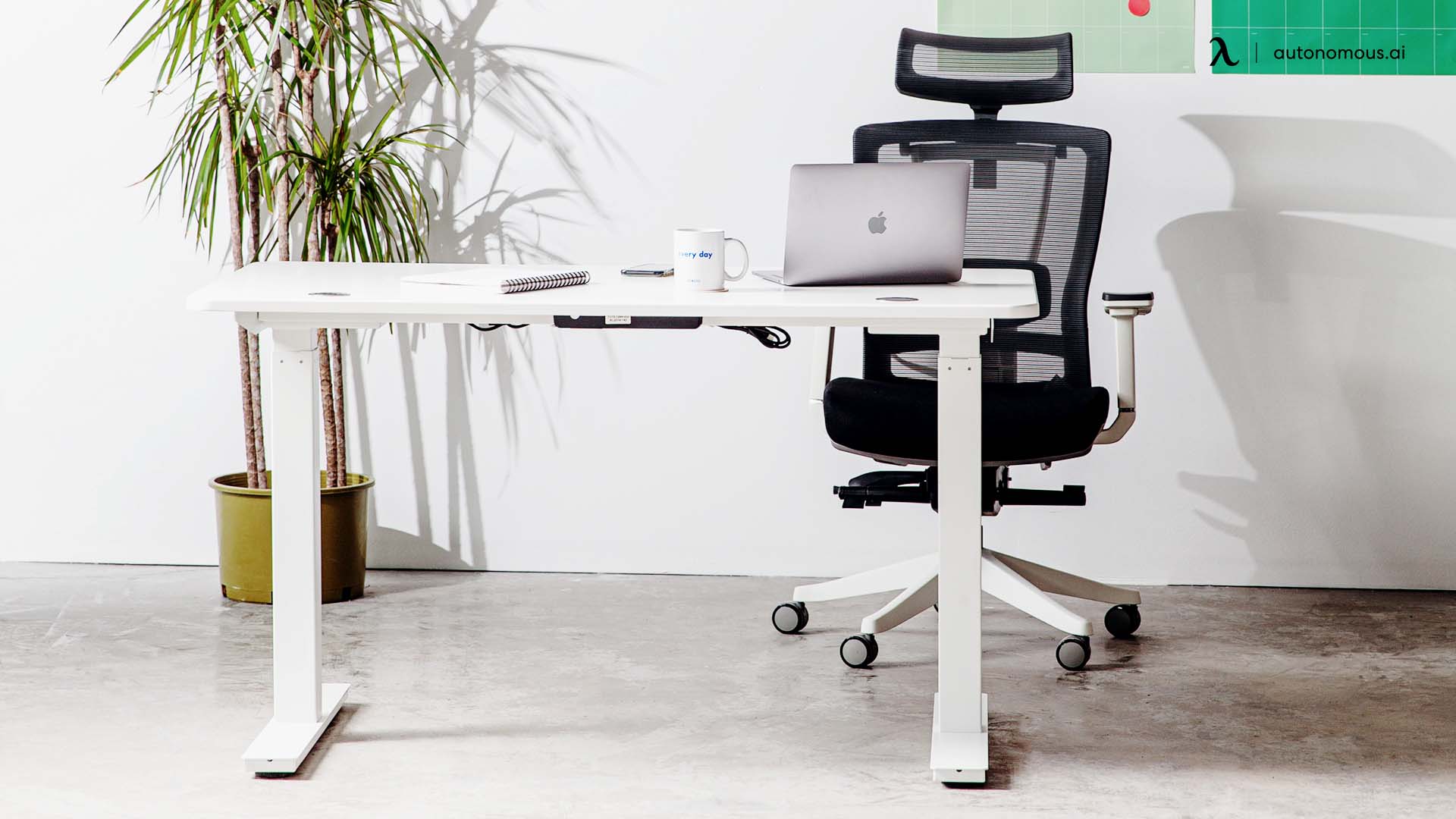 2. SmartDesk Pro
This next desk is suitable for both the home and the office. It is a premium standing desk that changes positions within seconds. Though it is a top of the line product, it is still very affordable, especially if you are looking for a Cyber Monday standing desk sale.
This desk is a perfect choice if you need to buy more than one desk. Many companies are looking to up-fit their offices with standing desks so that their workers are more productive, all while reducing the chance of musculoskeletal disorders. The SmartDesk Pro is office quality. It also adjusts to four preset height choices, so any person in your office can set it to their optimal height. It also moves up and down with a silent motor, meaning cubicle neighbors won't bother each other when changing heights. If you are in the market of purchasing several of these desks, taking advantage of a standing desk sale is a must.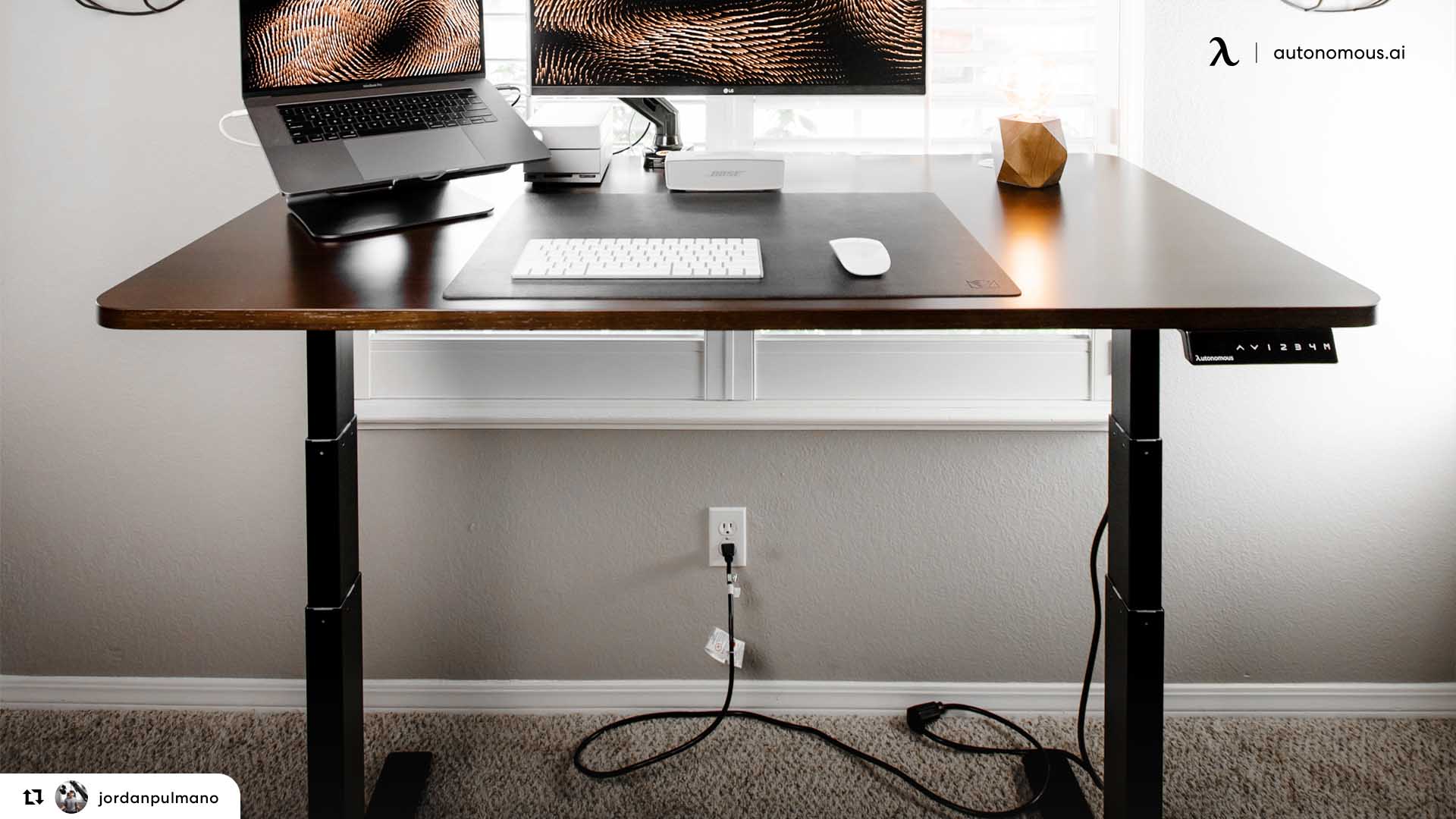 3. SmartDesk Corner
If you require more space to work, this L-shaped standing desk is excellent for you. It provides you with extra surface area to support your screens and paperwork. An L-shaped desk may also be very handy for someone who works and games in the same space. You can keep all of your gaming consoles separate from your work devices, making your desk organized and functional. This motorized desk moves up and down, with virtually no noise, and at the push of a button. Switch between standing and sitting throughout your workday or gaming time to keep your brain and body functioning at peak performance. Anyone looking for a Cyber Monday gaming desk or Cyber Monday computer desk deal should consider this option.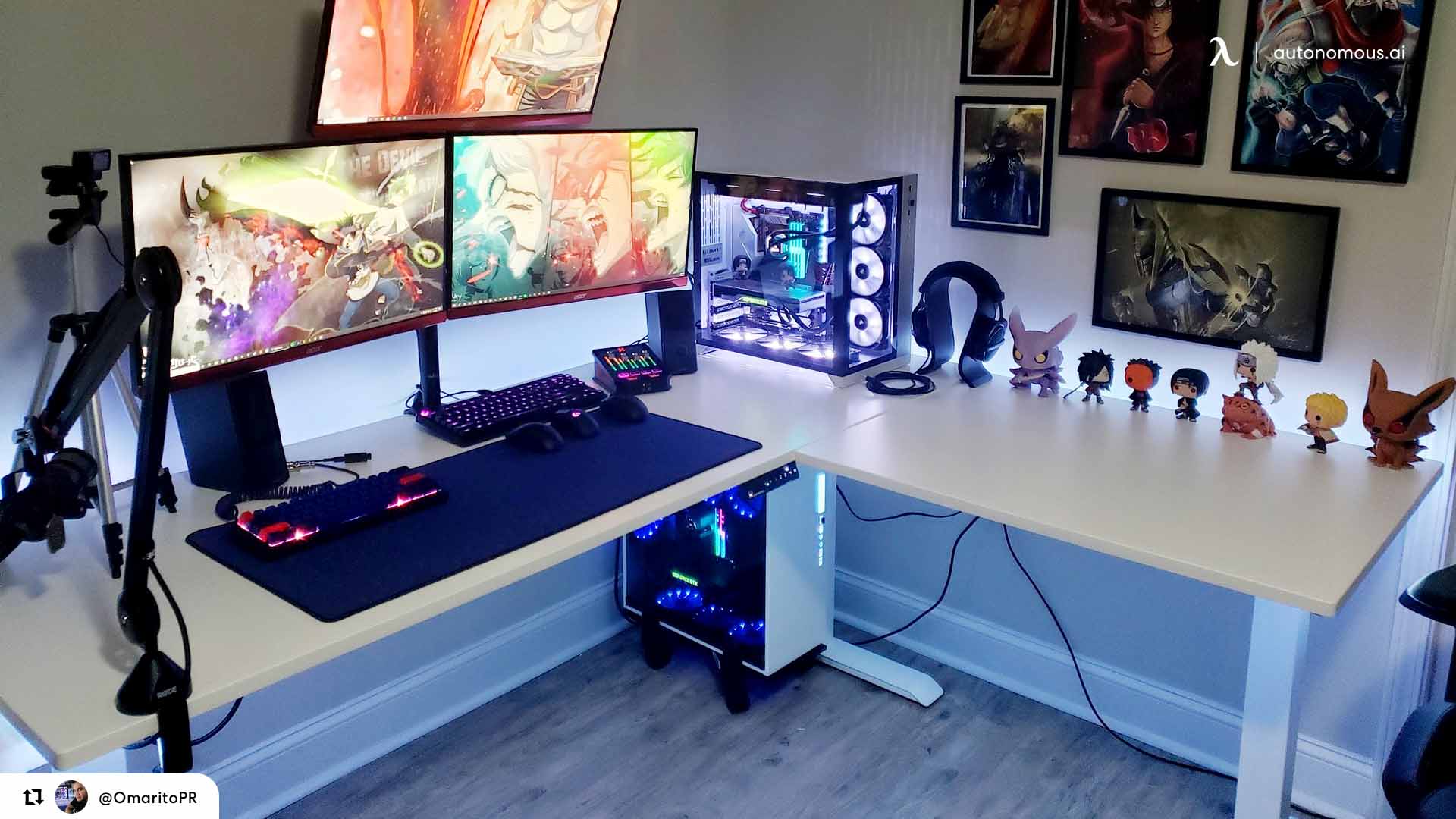 4. Curved Art Desk
Sometimes, you prefer a desk with a unique style. Desks with style can help to inspire creativity to increase productivity. This curved art desk does just that. It's ideal curving shape optimizes space, as it wraps seamlessly around your work area. It even provides the ability to have several users work at one desk without sacrificing space. Like the other Autonomous products, this desk moves up and down with the push of a button. It transitions silently and can be set at one of four sit-stand positions.
In an office environment, you can join several of these desks together to create a shared workspace. At home, it works very well for both gamers and remote workers alike. For example, gamers can sit inside the curved portion to immerse themselves deeper into their gaming realm.
Try purchasing this desk during Cyber Monday computer desk deals for the most savings possible. This can be extremely helpful if you are looking to buy several of these desks for your office setting.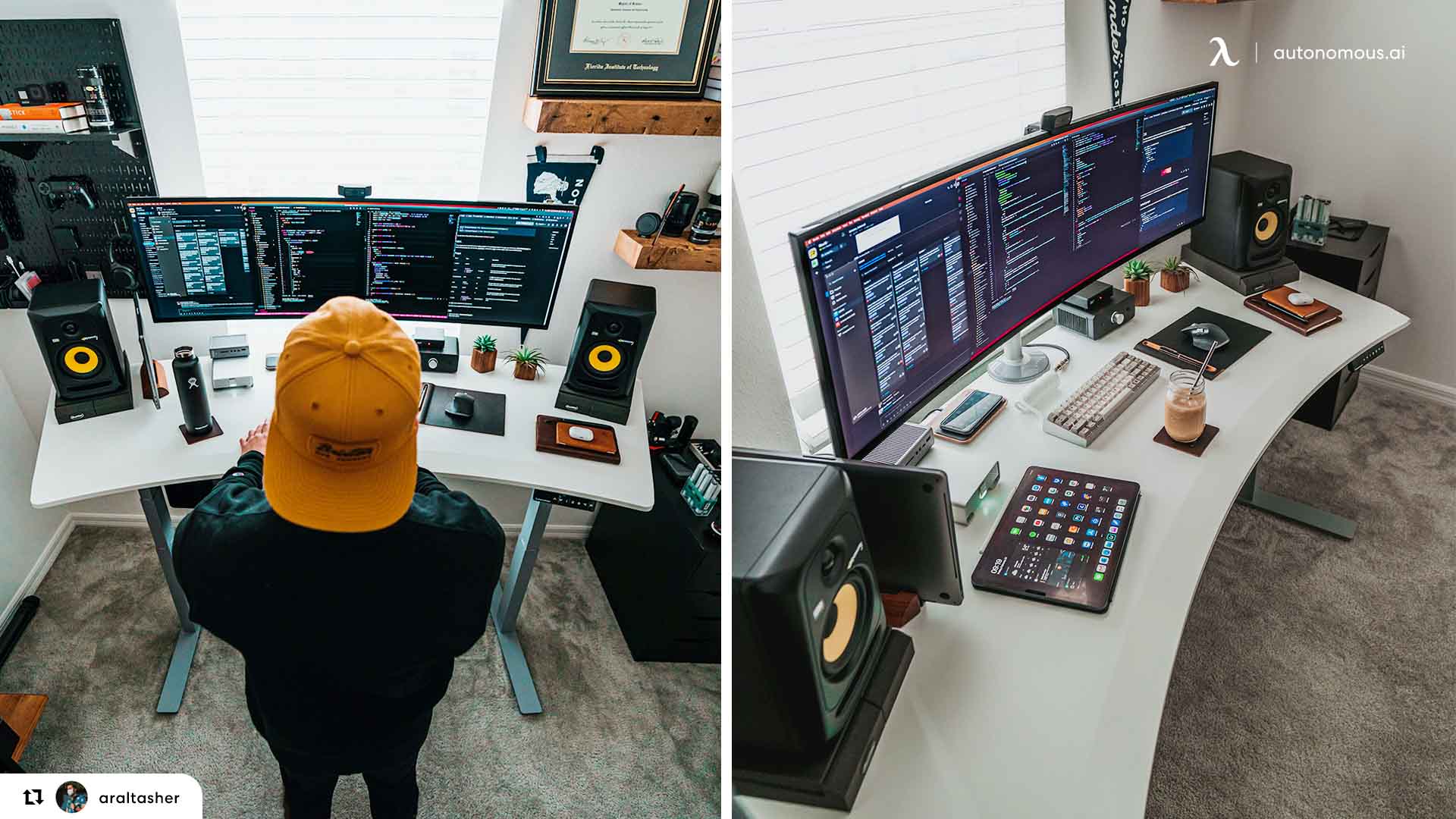 5. SmartDesk Core Dou for Co-Workers
Do you share an office desk with someone? Perhaps you are a remote worker by day and a gamer by night, with separate setups for each. If this sounds like you, consider purchasing a double standing desk with one of the Cyber Monday computer desk deals.
This adjustable standing desk is double-sided, meaning two desks are joined in the middle so that workers can face each other. It provides privacy while still enabling collaboration between teammates. Each desk is independently operated so that both users can work in their ideal position.
This dual standing desk is also excellent for shared home offices. There is often not enough room in a house for both partners to have their own office. This desk solves that problem. Each person can enjoy their own workspace within one room.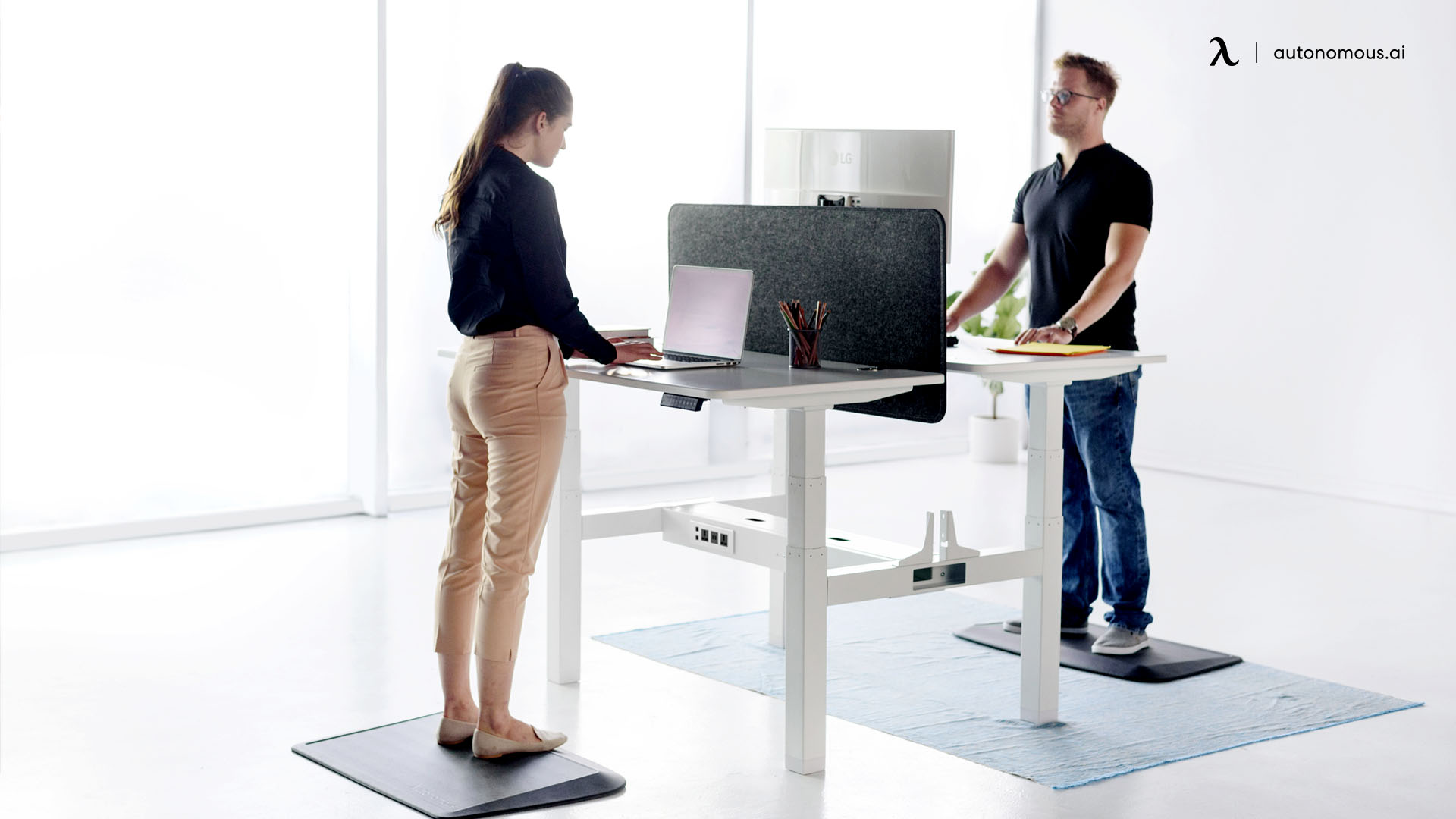 6. SmartDesk Frame
For those who have specific needs, like curved screens, consider purchasing a standing desk kit.
This kit is the ultimate choice for customization. Built from reliable materials, this kit gives you the ability to complete design your own work or gaming space. This desk frame can lift up to 300lbs while seamlessly transitioning from sitting to standing. It is excellent for both gamers and remote workers because of its customizable abilities. No matter what features you are looking for, you can find it with this desk. Often tailor-designed items are on the more expensive side. This desk is more affordable than most, especially if you purchase during a Cyber Monday standing desk sale.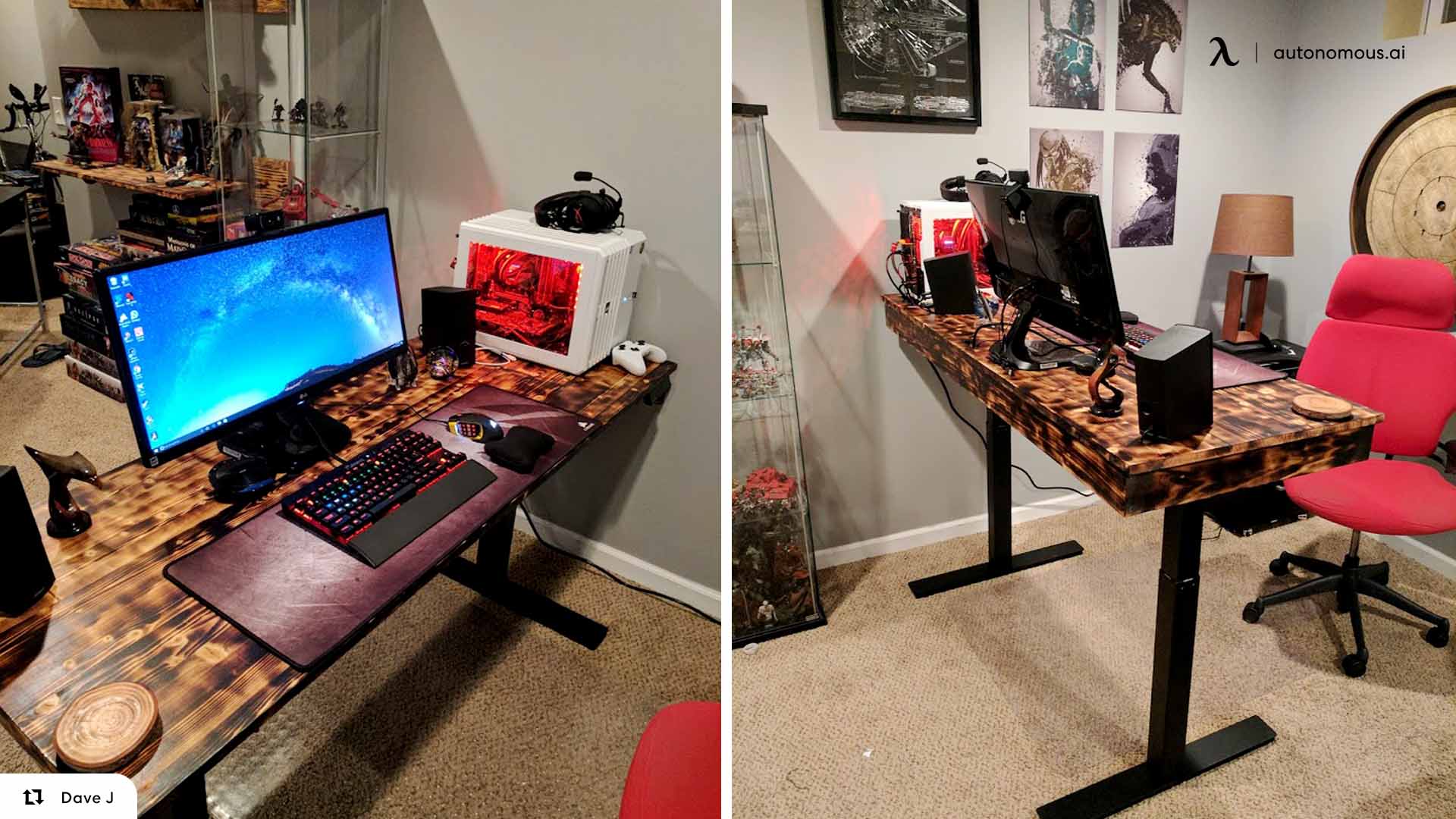 FAQs for Using a Standing Desk
1. Why Should I Use a Standing Desk?
It's easy to say you should invest in a standing desk, but you may be asking yourself why. What is the point, and what benefits does it bring me? In a nutshell, standing desks improve your posture, reduce the risk of musculoskeletal disorders, and enhance your productivity.
Once you have read through the article, be sure to check out Cyber Monday standing desk sales so that you can get your very own at the very best price.
2. How Do I Use a Standing Desk?
Now that you have browsed the Cyber Monday computer desk deals and selected your desk, you are probably wondering, how do I use a standing desk correctly? This is a fair question as many people are still new to this work form. For all the best tips on how to use your desk, check out this article.
3. Why is Ergonomically Correct Office Furniture Important?
You likely have heard about all the benefits of investing in ergonomic office furniture. In the '90s, ergonomics may have been considered a buzzword, but now the advantages are well proven. Using proper office furniture keeps you working longer, reduces pain, and increases your work output. Studies continually show the benefits for your body, so check out Cyber Monday standing desk deals to begin your ergonomic office setup.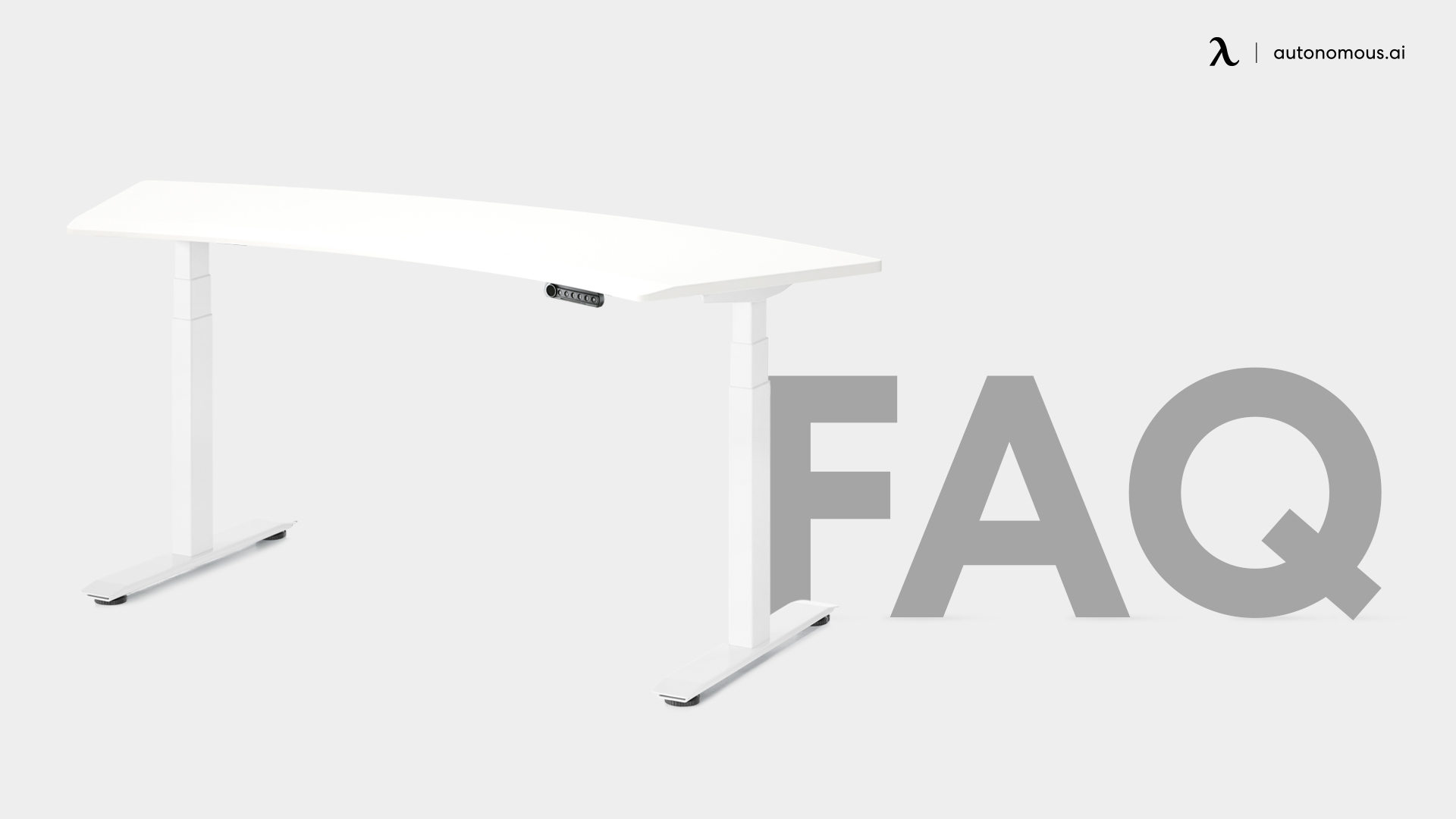 4. How Can a Standing Desk Improve My Game Play?
We often think ergonomics only relates to work stations, but what if gaming is your work? What if you spend numerous hours gaming once you get home from your job? Don't think that standing desks are only for the office world. Gamers can also benefit from the increased productivity, improved attention, and extension of their playing hours associated with standing desks.
5. What Other Workspace Products Should I Buy on Cyber Monday?
When shopping for a Cyber Monday standing desk deal, don't forget to add some other work or gaming station items to your bill. Things like monitor arms, a proper gaming or office chair, and a footrest can improve your set up in ways that may surprise you. Autonomous also has a wide range of office chair deals for this Cyber Monday, check out and find the most suitable one for your workspace.
Final Thoughts
Cyber Monday is one of the best times to invest in a standing desk and ergonomic work setup. If you are on a budget, remodeling your office or gaming station can be cost-prohibitive. That's that, it is such a good idea to take advantage of these often-exceptional deals. Don't let cost hold you back. Your health and productivity are essential. Without either, your work is likely to be affected. Take the time and money to invest in the best workstation setup that you can afford. You won't regret it. Find the best deal of Cyber Monday ergonomic chair and standing desk right away.
Hey, you have special pricing through your company.
Get exclusive rewards
for your first Autonomous blog subscription.
WRITTEN BYAutonomous
We build office products to help you work smarter.
Coming at You Live from Autonomous' Social Media!