Ergonomic products are an investment that benefits office and remote workers by boosting their productivity and comfort while working. Regardless of that, it's usual that people tend to look for the most inexpensive option when deciding which ergonomic chair or standing desk to choose. That produces the question, regarding desks, should you buy a standing desk under $200?
That's a tricky question since not all expensive products are of premium-quality, but highly inexpensive items could be a sign of poor-quality features or manufacturers using lousy materials for the desks. You need to analyze the features each desk offers you to make your decision, so take time to study different options before purchasing anything.
Regardless of that, we already have an answer to that question, and we want you to know it to help you make the best decision you can. If you require a standing desk and you don't know if you should go for an inexpensive alternative or make an effort to buy a more expensive one, this is the article you need to read.
Is It Profitable to Buy a Standing Desk Under $200?
The short answer is no; buying a standing desk under $200 is not profitable, and you shouldn't do it. We know it's confusing that buying more inexpensive products turns out to be less profitable than buying expensive ones, but the reason is the quality of the product.
Buying a computer desk under $200 could mean that desk offers fewer features and advantages than other desks, requiring workers to buy another one after a short time and spending even more money. We want you to understand this matter, so here are some of the reasons why you shouldn't buy a standing desk for under $200:
Most of Them are Desk Converters
Desk converters are excellent products if you like your current desk and don't want to stop using it, but desk converters and standing desks are not the same.
A standing desk is a desk that allows you to adjust its height, allowing you to stand while working and correcting your posture. Desk converters, on the contrary, are products you place on top of your desk to have more space to put your things, letting you stand and work at the same time.
Office workers tend to confuse desk converters with standing desks since some companies sell them like they were standing desks, which can be a nuisance if what you need is an office desk. Naturally, desk converters are more inexpensive than computer desks, so keep an eye on what companies offer you.
They Tend to Be Low-Quality Desks
Some people tend to notice high prices on ergonomic desks and think they are overpriced, but sometimes that's because manufacturers look for the finest materials to design the desk they want to sell; a bamboo standing desk is an example of that. Using high-quality materials increases the price of the product but also improves the features the desk offers to customers.
Considering that, if a standing desk is more inexpensive than another product, it could mean that item is made of low-quality materials and doesn't offer as many advantages as other alternatives. That doesn't mean every inexpensive desk is made of low-quality materials, but you still should check and compare your options before making a decision.
High-Quality Desks Are an Excellent Investment
If you want to invest in a desk that makes working more comfortable for you regardless of the hours you spend working, then you should buy one that you are sure it's going to last several years. They can be more expensive, but they represent an outstanding investment in the long run since you don't need to spend any money on other desks in the near future.
In addition to that, high-quality standing desks promote your back health and mental health by making you work in an ideal position that corrects your posture, so they also save you money from doctor's appointments.
What Affordable Desks Should I Buy?
There are still some alternatives that are not outrageously expensive while offering top-tier features that assure you a comfortable experience every day regardless of the hours you spend working. We want you to buy the best fit for you, so here are some standing desks that offer you all the features you need in a standing desk:
Autonomous SmartDesk Frame
If you like assembling your products and DIY activities, then you should go for a DIY standing desk. The best option on the market for this is the Autonomous DIY SmartDesk, a standing desk that allows you to work while standing and lets you set it and customize it however you want.
This kit gives you a unique sense of freedom that no other product gives you by allowing you to create your height-adjustable desk in the way you feel like doing it. However, you can change it and modify it any time you want, so feel free to get creative and organize your workstation to boost your creativity and make you feel better while working.
Autonomous SmartDesk Core
The primary issue with traditional desks is that they don't have any feature that supports your back or helps you stay in the correct position for your body, so working for long periods with them is detrimental to your physical health. When it comes to staying in a good position regardless of the time you work, the Autonomous SmartDesk Core is the best option on the market.
The heavy-duty materials used for this desk make it a resistant and durable product that doesn't represent any issue in the long run since it doesn't break nor get unfunctional after a time. This desk works with a dual-motor that lets you modify the desk's height at any time without making any noise, so it's excellent if those kinds of noises bother you.
This desk can lift up to 300lbs, so don't worry about where to place your working gear since you can safely put it on your desk. This home office standing desk works great with other ergonomic products such as ergonomic chairs, so don't hesitate to make the investment that can improve your job quality significantly!
Bottom Line
As we said before, we don't recommend you buy a standing desk for under $200 but invest in a high-quality computer desk instead. Ergonomic products provide workers worldwide with numerous benefits, so don't let a bad purchase cost you tons of money just because you didn't want to buy a more expensive option before.  
Regardless of that, there are all sorts of cheap standing desk legs on the market and items of the sort that help you adjust your desk, so you can check them if you don't want to buy a new standing desk.
Video ads for product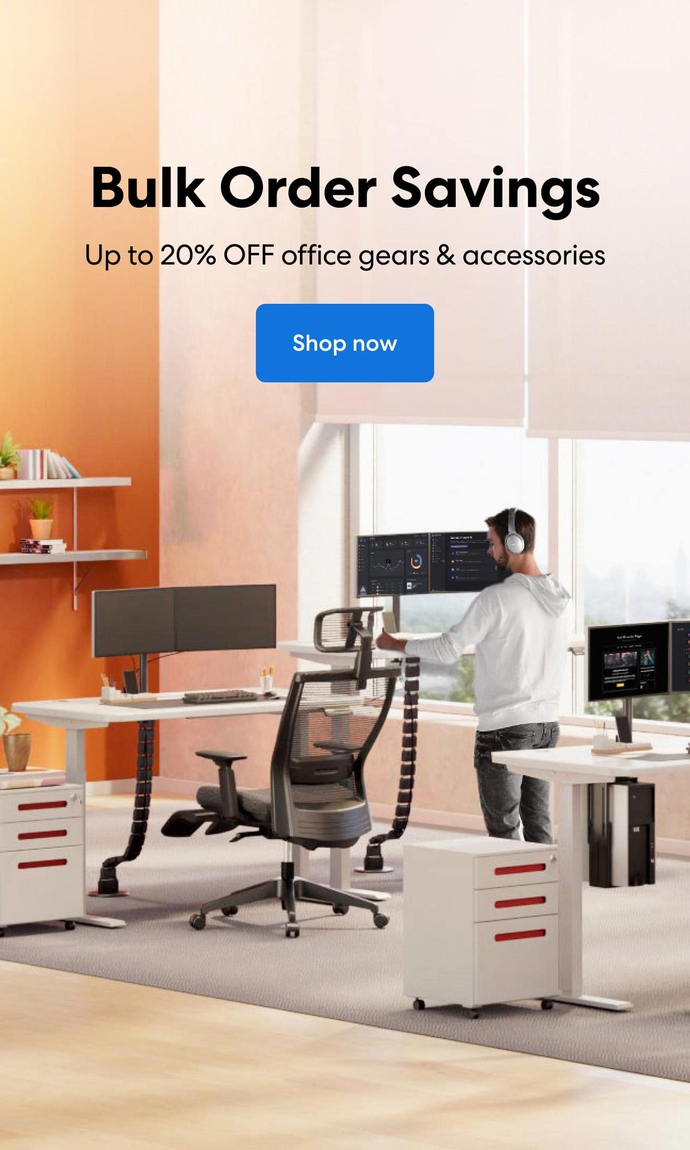 Subcribe newsletter and get $100 OFF.
Receive product updates, special offers, ergo tips, and inspiration form our team.