Smart Products
Sacramento Office Furniture: Buying Guide & Top Picks

Autonomous
|
Aug 19, 2023
1,006 Views
Sacramento has different types of furniture stores located within the city. However, a few of them ensure great quality, high durability, and affordable price.
In this article, you will find the best office furniture stores divided into different categories. So let's find out!
Exploring Best Office Furniture Stores in Sacramento
Autonomous
Autonomous stands out as a premier destination for office furniture in Sacramento, earning its reputation as the best in the business. Their wide-ranging selection of high-quality, ergonomic, and stylish office furniture is unparalleled, catering to the diverse needs of professionals in the area. From cutting-edge standing desks that seamlessly blend form and function to comfortable ergonomic chairs designed for prolonged productivity, Autonomous truly embodies excellence.
Burkett's Office
Burkett's office offers both home office furniture and supplies. They have partnered with a highly known technology brand named HP to produce some of the highest quality office supplies in Sacramento. When it comes to office furniture, the store has partnered with renowned furniture manufacturers such as Arconas, Alera, ABCO, Arcadia contract, and Art consulting services.
Iron Horse Home
Iron Horse Home has a wide variety of home office furniture items, including file cabinets, desks, standing desks, and office chairs in Sacramento. Their designs are in high demand, and the overall quality of products is exceptionally good. The best thing about their products is that they are very durable.
National Business Furniture
National business furniture offers desks, chairs, tables, and storage on its online website. They also provide solutions for all your furniture requirements while setting up a new office with high-quality L-shaped workstations, Mobile boards, Panels, Cubicles, and Room dividers. Don't forget to check their top sellers to see what's in trend.
Merge Works
Merge works are specialized in desks, tables, and workstations. They use unique materials to create sound and visual privacy, which highly increases the demand for their workstations in the market. Moreover, their 18 years of experience in the market also helps them produce a variety of products for use in different workplaces.
Toms Discount Office Furniture
Tom's discount office furniture in Sacramento is the only place that offers used furniture as good as new. The team of top technicians make sure that the used furniture is polished well before being listed. The store is located in Sacramento on De La Cruz Blvd, Santa Clara, CA 95050.
Ruland's Used Office Furnishings
Ruland's used office furnishings is located at 215 N. 16th Street, Sacramento, California. At the store, you will find all kinds of used chairs, desks, conference tables, cubicles, and filing cabinets. The best part about shopping from this store is its amazing discount offers, which allow you to buy everything in bulk while spending minimal cash.
Valley Office Furniture
Valley office furniture in Sacramento California has a solution for all your furniture requirements. They have ergonomic chairs, modern bookcases, colorful lounge sofas, spacious storage, long desks, trendy filing cabinets, wooden tables, and a variety of workstations. If you want some used office furniture in  Sacramento, you can get it here too. Moreover, the store also offers CAD design and drawing services to place your furniture in the best way possible.
Jamesville Office Furniture
You can visit this amazing outlet from Monday to Friday from 9 am to 5 pm. The outlet showcases a wide range of new and used furniture items. One thing about Jamesville that sets it apart from other stores is that they offer all kinds of furniture. From traditional to functional to luxurious, you will get everything regardless of your budget. Moreover, they also offer custom furniture service, so just give them a call or visit the outlet to place your order.
One Stop Furniture
One Stop Furniture is located at 2441 Northgate Blvd, Sacramento. It is your go-to place if you need something that matches modern furniture trends without being too heavy on the pocket. As the name suggests, One Stop Furniture has everything from office furniture to office supplies such as desks, chairs, cabinets, bookcases, storage, and even some accessories like table lamps, floor lamps, and wall art.
One-Stop Shop Solution for Your Office Furniture
If you want a one-stop-shop solution for office furniture in Sacramento California, an Autonomous online furniture store is the perfect place for you. From standard to ergonomic to modern designs, you will find everything you desire at the store. Some of the best sellers include SmartDesks and ErgoChairs, which are built focusing on comfort and style. Other products such as filing cabinets, monitor arms, and desk lamps, are also available in bulk. 
Autonomous Bulk Order Program
The Autonomous Bulk Order Program is where things get pretty interesting. Now, all your office furniture in Sacramento California can be bought at huge discounts. All you need to do is to order everything in bulk through the bulk order page. The more quantity you order, the more discount you will get on each individual product. Product availability, quality, and on-time delivery are three things Autonomous never compromises on.
Autonomous Referral Program
Through the Autonomous Referral program, you can unlock rewards tiers and discounts on your purchases. When someone orders in bulk using your referral link, Autonomous unlocks the reward tiers based on the order size and value. The person who uses your referral link will also get a discount on his purchase.
Autonomous Office Design Service
Autonomous Office Design Service takes away all the stressful work from the customer's side and uses its years of experience to set a perfect layout for the office in a very short time. It not only allows you to save time and reduce stress but also saves a lot of money since the store expert will offer bulk deals that perfectly fit your office space.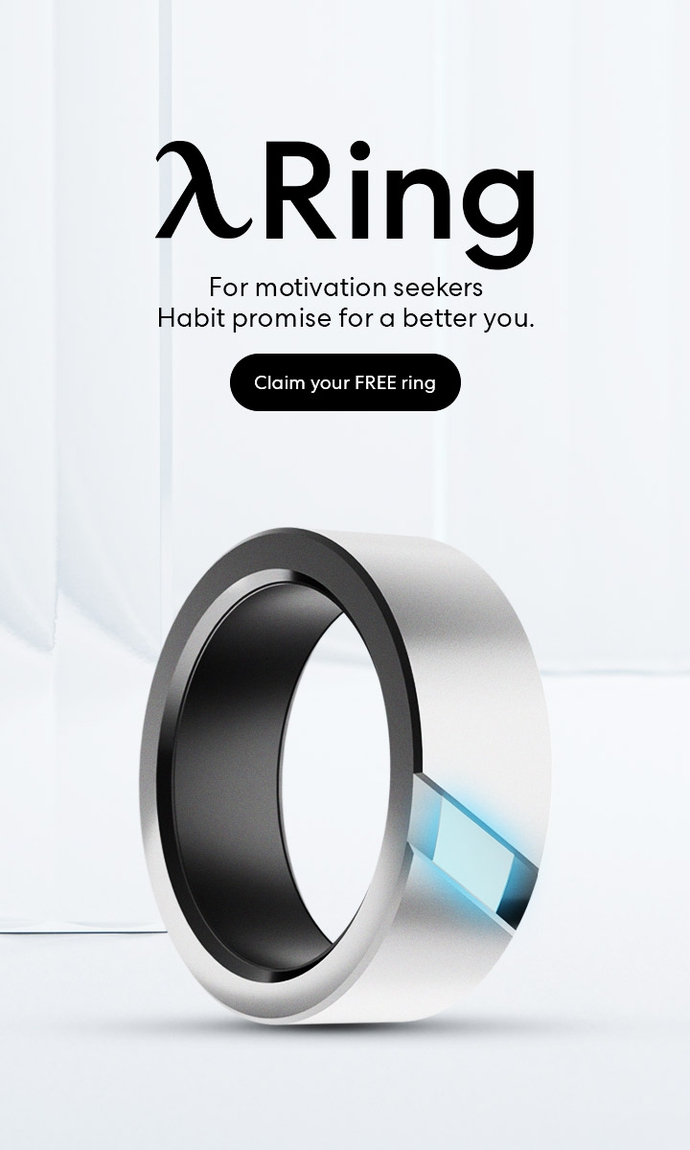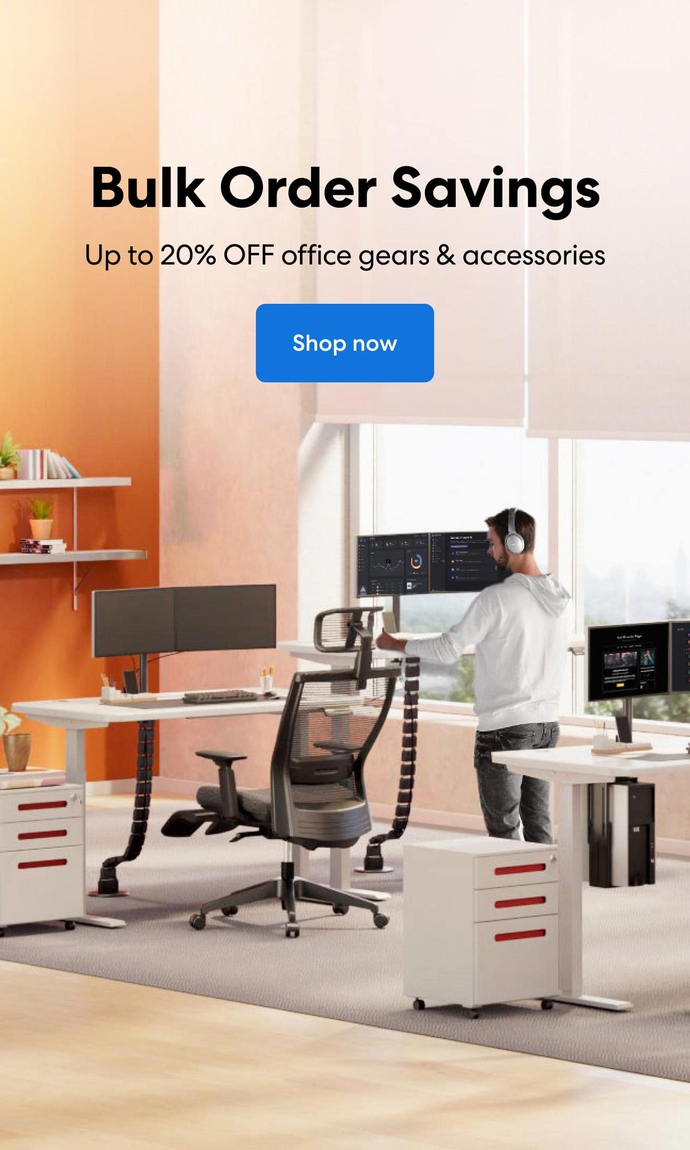 Subcribe newsletter and get $100 OFF.
Receive product updates, special offers, ergo tips, and inspiration form our team.