Productivity
How to Read More: Strategies for Developing a Reading Habit

Megan Collins
|
Oct 13, 2023
938 Views
Table of Contents
A reading habit allows you to improve your overall knowledge about various subjects. It also helps you get better at the language to improve your communication skills. However, keeping yourself consistent with reading is what most people struggle with.
In this article, we will provide you with all the practical strategies that you can use to make yourself a consistent reader. Following these strategies in the long term will help you become a habitual reader. Before we move to the strategies, make sure to get a 𝛌 Ring - good reading habit tracker that will help you track your habit-building process to push you to become a habitual reader.
How to Develop a Reading Habit?
1. Keep Your Phone Aside
The first thing you need to do is to keep your cell phone aside. The cell phone is the biggest distraction that takes the reader away from the book, and he eventually forgets what his task was in the first place. Keeping your phone aside would keep you focused, as there will be no ringing and beeping around.
2. Don't Stick to a Genre
Most people make a mistake by sticking to a genre and never getting out of it. If you love a genre, read it as much as you want, but never get stuck in it. Reading the same genre would make you lose interest in the genre over time, and reading will get less exciting. 
3. Try Different Mediums
Trying different mediums would also keep things interesting, as humans are supposed to lose interest if they look at the same thing over and over again. You can try e-books or magazines to get away from the conventional novels and educational books for a while.
4. Find Your Interest
Here is another step to have a good reading habit. Although sticking to the same genre is not the best way to go, finding the one that excites you the most is equally important as well. Try finding two to three genres that excite you the most and you will see productivity improvement.
5. Read Slowly
Although reading at a good pace can help you complete your book quicker, absorbing the experience is much more important. Understanding the text as the author intended is only possible if you read slowly and carefully, and that's the only way to become an effective reader.
6. Schedule a Time
Reading whenever you have time is a reading habit strategy you probably would've heard of the most. However, the most effective strategy for becoming a habitual reader is to allot time to your reading. Allot a time and make sure you give 30 minutes at minimum to your favorite books throughout the day. The more time you read, the better it is.
7. Find a Good Place
Due to the reading habits of successful people, reading anywhere you want is another misconception that takes the reading experience away from the ones looking to become habitual readers. The new readers find it extremely difficult to focus in the beginning stages, and reading in crowded places makes it even worse. We highly recommend you start reading your first book in a quiet place with no distractions.
8. Know When to Stop Reading
Some people push themselves to their absolute limit and start making themselves read forcefully. This gets them exhausted, and they eventually start hating books. This is a bad habit. Make sure you know when you don't want to read anymore so that you can continue with some excitement the next day.
9. Share Your Stories
Once you have started reading books, share the stories with your book buddies. Make friends who love to read so that you can tell them about your progress and discuss new books. A friend with an interest in a similar genre would be a cherry on top of the cake.

10. Read Early Morning
The brain is most active when it has gone through the complete sleep cycle. So, reading your book early in the morning is the best time to understand the context in the best way possible. Reading early in the morning would also activate your mind and charge it for the rest of the day.
11. Take Trips to the Library
If you want to get mesmerized by books, there is no better place than a library. That's the place where you will find your favorite books and every genre you would like to explore. Libraries also maintain a reading environment, which is ideal for those who are trying to build a reading habit.
12. Keep Reading Apps on Your Phone
Reading apps such as Kindle and Audible allow you to read without keeping the phone away from you. This might not seem like the best way to read, as other apps and games would distract you during reading sessions. However, one thing you can do to avoid them is to keep the reading apps on the home screen and keep everything else behind. 
13. Keep Your Books Near Your Bed
Keeping your books near your bed would remind you of reading whenever you go to bed at night or wake up in the morning. When books become the first thing you see when you wake up in the morning, you automatically get attracted to them.
14. Join a Book Club
When building a reading habit, joining a book club would allow you to meet a lot of people discussing books and stories, which would keep you motivated to read books for a longer period. Being a part of a community would push you to make it your habit.
15. Drop Books When You Don't Like Them
The last thing you should remember to form a reading habit is to try something new when the current one doesn't excite you. Some books, regardless of how high they are rated by the community, are just not for you. So, keep in mind that quitting a book to start a new one is not a wrong move.
Conclusion
Reading is a great hobby to develop, since it not only gives you more knowledge, but acts as a very productive way to spend your free time. Invest in good books and start your reading habit today to benefit from its advantages in the future.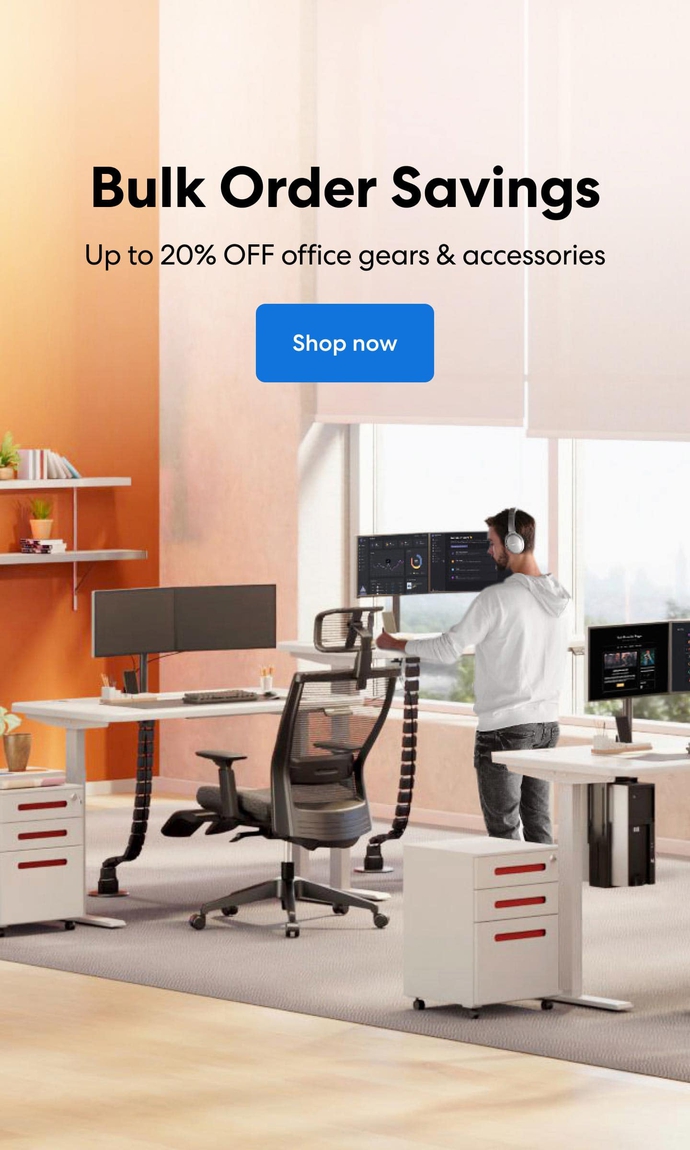 Subcribe newsletter and get $100 OFF.
Receive product updates, special offers, ergo tips, and inspiration form our team.