Have you ever wanted to have a library in your home? Many of you might agree that you have. Libraries aren't just places that give you thousands of book to read, but it also gives you the peace with great home office design. But home libraries give you a different feel than that of school or public libraries. It acts as an escape room for many. If you plan to decorating a library room or redecorate one, then here are some Library room décor ideas.
Build a seat
How would you like it if you could sit amidst the books? Cool, isn't it! When one is reading books, generally, he/she is transported into the world of fantasy. So, it is important to get yourself comfortable when you are in the trans! Instead of getting up and finding yourself a place to read and investing smart office furniture, why not make a sitting place among the books. When you build the rack for the book, make sure to keep a place for yourself.
Add greens
The color green has always remained the sign of life. Instead of making your library room look mundane, you can add bits of green to the room. You can either hang around some plants in your library room, or you can choose to have false grass carpets. This will give you the feeling that you are sitting in a garden and reading in your free time. Also, the plants add a hint of freshness to the room.
Vintage look
Have you ever seen the bookshelves of royal people? Or old libraries? The whole thing has a vintage look to them. So, if you are looking for some Library room décor ideas, you can try adding a vintage look. Either you can make the bookshelf out of dark wood, or you can try adding some vintage accessories to your room. And if you want to add a cherry on the top, you can go for a small or medium chandelier. The light of the chandelier will add extra grace to the surroundings.
A classical touch
If you want something different from the contemporary look, then you can always go back to the classics. If you have seen 19th-century room décor, then you would understand how classy it looks. Try inbuilt racks within the wall with or off-white background. Try adding some yellow lights and throw in some blue curtains. Once you turn on the lights, you'll see for yourself how the room has lit up.
Add a ladder
Have you seen those movies in which to reach the top of the shelf one needs to climb the ladder? Doesn't it look cool! One of the classiest Library room décor ideas is the addition of the ladders. If you have a big shelf of books, instead of using a chair/stool to reach the top, use a ladder. You can either go for a wooden sleek, designed ladder or a plastic ladder, whatever suits your décor.
Separate it with a curtain
What if you live in a 2BHK or a studio room? Wouldn't you have a library room? Of course, you can have. All you need is to decorate it wisely. You can build a library in your single room. And you can keep it out of the sight of people by hanging a heavy curtain in front of it. Adding a curtain in front of it adds a bit of mystery. So, when you want to go off the sights of people, you can disappear behind the curtain in the world of books. You need to handpick the right color of the curtain.
Black beauty
The color black color has always been a center of attraction for many. So, if you are thinking about how to decorate the library room with the style of minimalist home office, you can always rely on ongoing black and bold.
Either you can paint your bookshelf black or use a black wooden shelf. The touch of black adds magic to your entire library room. If you want, you can add a reclining ergonomic chair and a table lamp that will enhance your room's look.
Use of wallpaper
If you are looking for excellent décor ideas, try using wallpapers instead of painting the entire room. There are a variety of wallpapers that are available in the market nowadays. Unlike painting the entire room, wallpapers won't cost much also you can change them quite easily as per your need.
Name it
Everyone owns different kinds of storybooks. Some are fiction, while some are nonfiction, and so on. One of the best Library room décor ideas will be to categorize your storybooks according to their genre. Organize all your storybooks according to their genre/author and label them properly. This will help you find the right book at the right time and give your library a much clearer look.
Lighting
Whenever it comes to redecorating a place, lighting plays an important part. Proper lighting can change the entire look of a room. If the walls of the room are painted blue, then white lights would go well with it. Or if your room is painted white/ crème colored, you can try adding some golden lights or chandeliers.
Box them up
Since there's always the dust problem so you can't keep your books in the open. Instead of keeping them in open racks, you can creat a home library decor by building box shelves where you can save them from dust/insects. Your book will stay longer and will help you give your library a classy and neat look.
Conclusion
Thus, to sum up, you can implement these Library room décor ideas to get an ergonomic home office for your own. It will be affordable, and one can effortlessly redecorate or set up a library room one of its kind. Choose the one that you think is the best.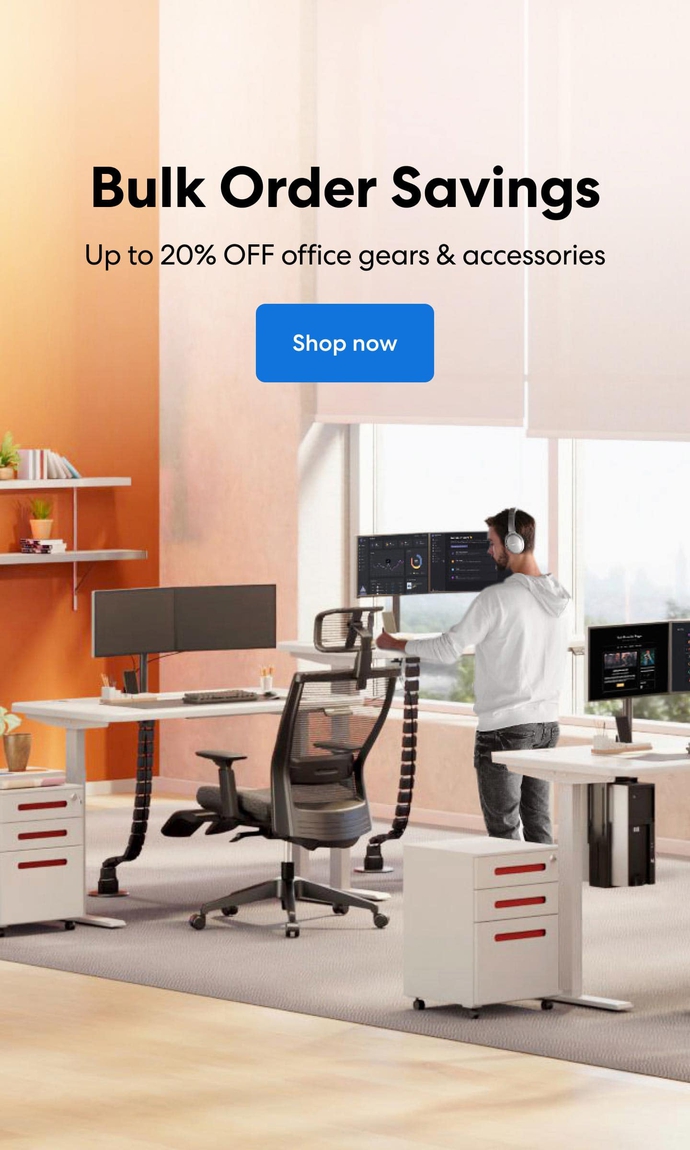 Subcribe newsletter and get $100 OFF.
Receive product updates, special offers, ergo tips, and inspiration form our team.