Smart Products
The 10 Best Chair Designs for an Office in 2023 (Tested by Experts)

Autonomous
|
May 6, 2022
1,182 Views
When you're buying a sitting spot, you might start examining the chair design for the office. This is one of the most crucial aspects of buying a chair, which is why this guide tells you all about it. With the help of experts' opinions, you'll learn all you need to know on this matter. 
What Makes a Good Chair?
When you're an office worker, you probably want to pick the best computer chair design to guarantee that you're comfortable while you're completing your to-dos. 
However, this is not possible unless you know what you're looking for. There are a myriad of options out there, and you must know what to get if you want to pick the best one. 
Many people consider that what makes a good chair is its functionality. The more options you get, the better the sitting spot is. 
Nonetheless, this is not always the case. You can have a fantastic chair that doesn't have as many adjustable features, and this is where the combination of all characteristics comes in. 
The best stylish office chair design is not only the way the sitting spot looks but also how it fits your surroundings. Therefore, to answer the question of what makes a good chair, you have to examine more than one factor. 
In other words, the best chair is not the prettiest one or the one that gives you more adjustable features. Instead, the best chair design for the office is the one that fits your needs and provides you with everything you want. 
How Can You Pick the Best Chair Design for Offices?
Now that you have an idea of what makes the best office chair for long hours, you might be wondering what you can do to buy one. 
To buy an ergonomic chair, you need to consider all the previously mentioned aspects and add a crucial one: its price. 
Unfortunately, you can't get a computer chair design that you can't afford. However, there's no need to fear – there are numerous options out there, and one of them must fit your needs because brands make sure that the products they put out are able to help clients. 
The perfect ergonomic chair exists for everyone, and what you need to do is weigh the different features and the price of the models and make your choice. 
If you're looking for budget-friendly, stylish office chair design options and don't have issues with getting just a few adjustable features, things might be even easier. Models that fit these needs are very common because not everyone is able to afford more expensive alternatives. 
To conclude, there are many different options when it comes to computer chair design. You can buy anything from an office chair for back pain to a neck support office chair. It all depends on your needs, and you must look for something that fits them. 
What Happens if You Buy the Wrong Chair?
Buying the wrong chair is not the end of the world. Contrary to what you might believe, it doesn't mean you have no way to go back on your choice. 
If you buy a computer chair design that you don't like, try to contact the brand first and see if you can return it. In most cases, this is possible because chairs offer you a warranty that can last for months or even years, depending on the case. 
What Should You Keep in Mind When Buying a Chair?
Regardless of the type of office chair you're looking for, chairs are an essential piece of furniture. Thus, you have to treat them like such because you'll be spending hours of your life sitting in there. 
When going through office chair design ideas, you have to keep in mind that there might be differences between what you can buy and what's on your computer or phone screen. 
Therefore, the primary aspect to remember when you're purchasing a chair is the money you have available. Logically, you can't make your purchase unless you have something to pay for it with, so you must compare your budget to the options you're examining. 
At the same time, when taking a look at the latest office chair design, remember that trends come and go. Overall, if you've never bought a chair before, you should try to get something with a classic frame. If you do, you guarantee that even if your surroundings change, your sitting spot can remain elegant. 
Buying a chair is often a daunting task for office workers because you might want to combine functionality with style and an adequate price. Even though it might be challenging at first, keep all the aforementioned aspects in mind and get started! 
Best Office Chair Designs List
Since there are so many chairs out there, it's fitting that you get a list that includes the most important ones as well as the best deals you might find on the market. Check out the following office chair design list: 
1. Autonomous' ErgoChair Pro
The first option on the list is, for many people, the best one. Autonomous excels in giving you top-notch, high-quality, long-lasting, beautiful chairs to consider, and the ErgoChair Pro does not disappoint. 
It includes a chair design for the office that might blow your mind away as soon as you set your eyes on it. It's beautiful, modern, and immensely comfortable, so it combines the best features you can ever ask for. 
This stylish office chair design is also one of the best ones you can find out there because the chair itself has numerous adjustable features. If you want something customizable, this sitting spot is for you.
2. ErgoChair Plus by Autonomous
Autonomous' second option is as good as the first one, and for many people, it's even better. The ErgoChair Plus offers you similar alternatives to what the ErgoChair gives you, but its design is much more modern and beautiful. 
With the ErgoChair Plus, you guarantee that you're getting a stylish office chair design that fits your needs. It's made of breathable materials, its frame is sturdy, and it can combine with any style you have in your office because it's immensely versatile. 
This computer office chair design is sturdy, so big and tall users might be able to take advantage of it. Furthermore, if they don't like it, they could look for an office chair for heavy people.
3. Ergonomic Chair by Branch
A variety of adjustments is what you might need when you're going through chair design for office options. In this case, Branch offers you the ideal sitting spot. 
On the one hand, the Branch chair has an immensely straightforward assembly process – you can get it done in 15 minutes or less. 
Then, on the other hand, you can push the armrest and make it fit your needs. Even though the chair's back is not as upright as the one that expensive models have, it's still a fantastic, budget-friendly alternative. 
4. Mesh Task Chair by FlexFit Hyken
You can buy this chair design for offices for $170 only – yes, that's right. It's one of the most accessible chairs out there, and it also gives you a beautiful, modern design.
With a reclinable mesh back, this model allows you to comfortably sit while you're completing your to-dos, and you never need to worry about suffering from back, neck, shoulders, or leg pain. Instead, focus on doing your job and recline the sitting spot whenever you're feeling in need of a break. 
5. X-Chair X2 K-Sport Mgmt Chair
Most people don't want a chair that's made of thick materials that don't let their skin breathe. You probably don't want that either, which is why getting a mesh sitting spot is so important. 
The X-Chair allows you to avoid all of that. At the same time, it's one of the most comfortable options out there, so it's ideal if you're looking for something convenient, functional, beautiful, and comfy. 
Buying the X-Chair means you're getting a stylish office chair design at a good price. It's budget-friendly and the brand offers similar options, so you might want to look into it. 
6. Gesture by Steelcase
Steelcase is one of the most famous brands to offer stylish office chair design options to its clients. In this case, you get the Gesture, which might have some shocking features. 
The first wow-inducing feature that Steelcase's Gesture has is that it's probably one of the most comfortable chairs out there. 
If you buy the Gesture, you can sit however you want. Overall, you can adjust its features and tailor them to fit your needs, but that's not the only factor that impacts comfort.  
Since the Gesture is made of the best materials, you never need to worry about your posture. This chair allows you to sit however you want and you'll still be protected from suffering any back, legs, shoulders, or neck pain. 
7. Freedom Headrest by Humanscale
Humanscale is also another very famous brand, and it gives you a fantastic chair to examine. The Freedom Headrest shares characteristics with other popular sitting spots by the brand, but this one is unique in a lot of ways. 
Furthermore, the Freedom Headrest gives you top-notch reclinable features. It allows you to adjust numerous things, such as the back and lumbar support.
Lastly, this chair design for the office is eco-friendly, so buying it means you're contributing to the environment's well-being. 
8. Embody by Herman Miller
Some people need time to get used to this chair, but in the end, it's worth it. Its design is unique, and it might require you to adapt to it, but it's still definitely one of the most famous options to buy, especially if you want something visually appealing. 
Buying the Embody means you get a sturdy seat. Even though it might feel a little stiff at first, it's padded, so you eventually get used to it and you'll realize that it's more comfortable than you think. 
9. QOR360 by The Ariel
If you want to ease back pain, the QOR360 might be the ideal option to try. This computer chair design is just a stool (without a backrest), so it obliges you to sit upright. 
Your body can shift a little throughout the day due to the characteristics of this ergonomic desk stool, but overall, it stays upright. Numerous back pain problems are a result of poor posture, so using this chair might help you deal with that. 
10. Mesh Chair by AmazonBasics
People who are not looking for an ultra-ergonomic super expensive chair design for offices can go with the mesh option by AmazonBasics, which is affordable but still very functional. 
AmazonBasics' choice is very comfortable, offers convenient adjustable armrests, and gives you smooth casters. If you have any issues with this mode, you can always return it for free. 
Is an Ergonomic Chair Worth It?
Acquiring an ergonomic option with a stylish chair design for offices is always worth it, especially if you're an office worker. You're going to spend hours sitting on that spot, so you must get something that's functional but that's also visually appealing, and this is where the design comes in. 
Even though sometimes you need to save to be able to buy the ideal chair, once you start working from that sitting spot, you might realize that you made the best choice. 
The computer chair design is as important as the computer itself because this is what allows you to sit down in front of your monitor and do your job. Therefore, even though you don't necessarily need the latest office chair design, keeping it in mind is not a bad idea because you need a high-quality product. 
Lastly, you should remember that ergonomic features allow you to prevent injuries, stiffness, and tension. Thus, you should make sure that whichever chair you buy guarantees that you can keep (or improve) your health. 
Keynote Takeaways
There are numerous chair designs. You can go for aesthetics only and choose the prettiest one. However, you should also gauge other things when you're examining each model. Even though this guide focused on the designs, it also mentioned other characteristics you should keep in mind. Now, start going through the options and buy your chair!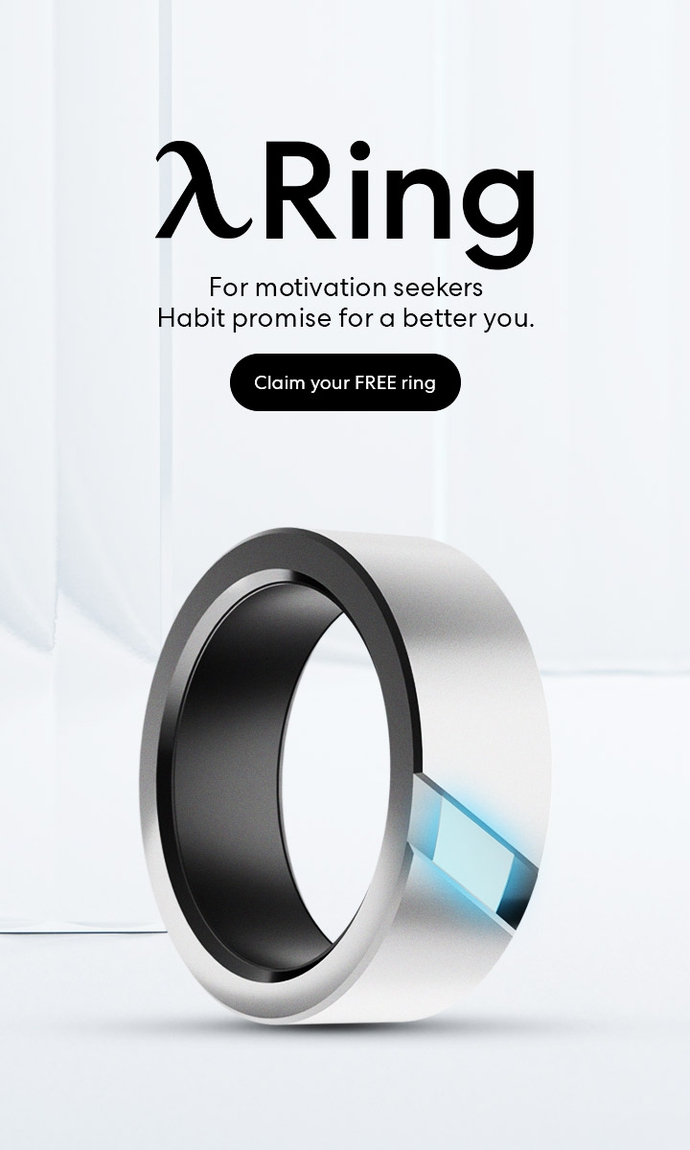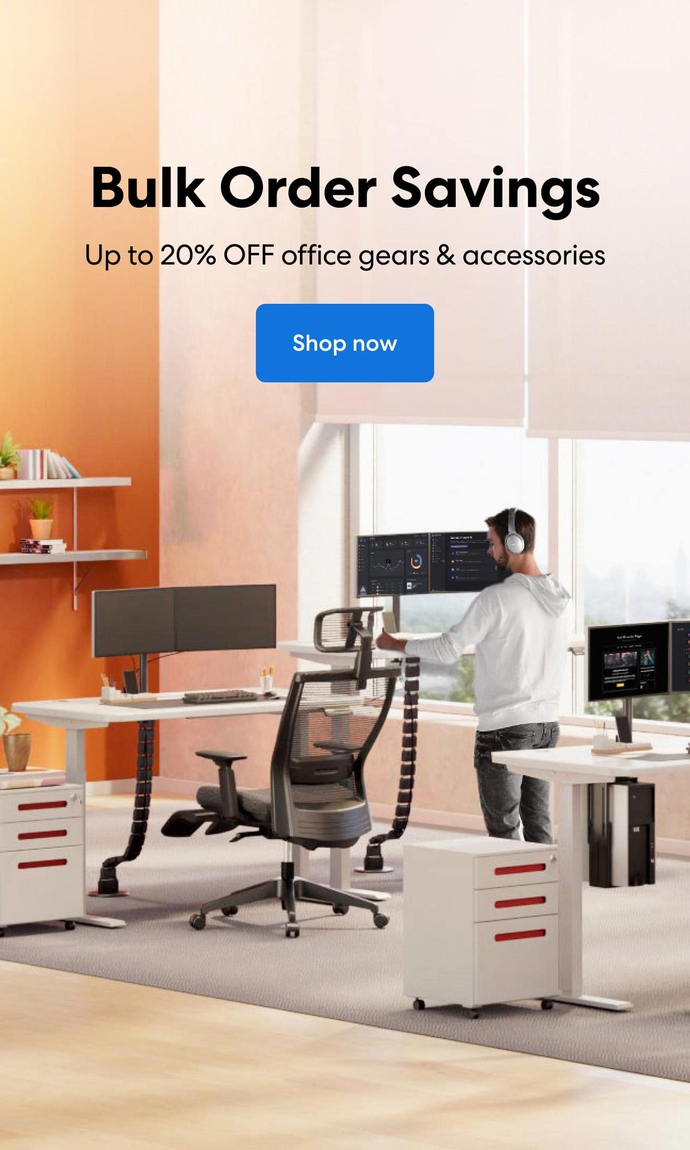 Subcribe newsletter and get $100 OFF.
Receive product updates, special offers, ergo tips, and inspiration form our team.