Smart Products
The 10 Best Light Blue Office Chairs - Why You Should Have One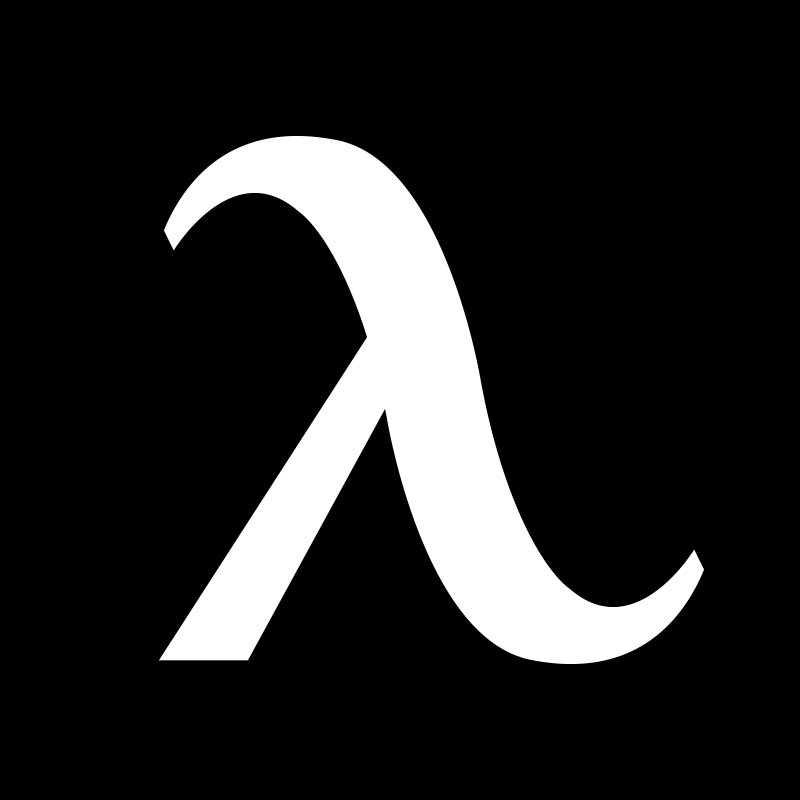 Autonomous
 | 
Jan 19, 2021
Blue is known to be the cool color that emits order and tranquility. However, it can increase productivity in the workplace—and there is a science behind all of it. While some people are skeptical of color theory or color psychology, there is a practical explanation followed by extensive research that proves having blue in the workspace is beneficial. Thus, you should think about a light blue office chair to enhance your work in more than one aspect.
There are all kinds of colors known to boost productivity, but you may find the best results with blue. There are tons of research studies that delve into its effects. For this, a light blue office chair may be the perfect throne to help you do more than just get through the day.
Light Blue in Office Design
Light Blue and Productivity
Light blue - or blue in general - is relatively well-known to be a soothing color. It is often used as a symbol of peace, tranquility, and serenity. Despite being so calming, it can actually help boost productivity in the workplace. Numerous scientific studies prove this, and there is even a science behind why blue is such an impactful hue.
According to the University of North Carolina, color affects how you work in an office—and it all has to do with light.
The different temperatures of light have different colors. You would think that something as hot as the sun would be one of the hottest masses in the universe. Except, there are blue and white stars that emit thousands and thousands of degrees more. Here is how the temperature of color works:
Lower color temperatures emit red and yellow tones

Mid-range temperatures emit white

High color temperatures emit a mixture of blue and white
A study reported by the University of Texas found that workers were more productive in a room with a blue-green hue rather than a room with a red and white hue. Additionally, the University of Greenwich found that workers reported feeling happier and more alert after working with blue-enriched lights.
Blue is one of the most popular colors for a reason. Among men and women, blue tends to be the favorite across the board. Now, why is that? Does it make people feel calmer? More relaxed?
Studies show that the higher the temperature of lighting—which, if you remember, produces the blue-white hues—can lower melatonin. This is a chemical produced by our bodies that helps us sleep. Therefore, when you feel less encouraged to sleep, you can boost your overall productivity.
Overall, when it comes to lighting up an office, natural light is the best. Multiple studies show that workers feel happier when working in spaces that offer plenty of natural light, leading to more productivity. However, when looking at the interior space and the color of office furniture, blue can significantly improve the environment. Therefore, when looking for ways to spruce up your office or trying to subtly encourage productivity, consider office chairs in blue - especially an ergonomic office chair.
Light Blue Versus Blue in General
When it comes to your overall productivity, there is not much of a difference between implementing light blue and regular blue. However, lighter tones tend to keep the atmosphere lighter, obviously, and more spacious. Inserting colors like royal blue and navy can make your workspace feel heavier, so you should avoid them.
When shopping for a blue ergonomic chair, it is always best that you go with a lighter option. People associate light blue with trustworthiness. Even if you are not an employer, you can benefit from having a desk chair light blue. Maybe you can have more trust in your capabilities of producing amazing work.
Ultimately, light blue is the best option when comparing all other shades of blue. As you can see, darker colors, like red and orange, have more intensity to them. Lighter colors have an attractive appeal that encourages people to get cracking and feel successful.
Pros and Cons of Having a Light Blue Office Chair
Before buying anything, it is always great to prepare a pros and cons list. Here are some points to consider before purchasing chairs in blue:
Pros of Light Blue Office Chair
Research shows blue boosts productivity
Blue is a calming color
Blue is generally a well-liked color
It offers a pop of color in your workspace
Cons of Light Blue Office Chair
Blue may not coincide with your workspace theme
The chair may be an extra expense
All in all, if you want to get a new chair for your workspace, a light blue office chair can have a serious effect on your overall productivity. Additionally, it is usually not even an extra expense to buy a chair that comes in blue.
Why Should You Get an Ergonomic Chair?
While the color blue can certainly enhance the way you work, an ergonomic chair can do the same thing. Feeling comfortable in your office space can mean the difference between a mediocre day and a day full of productivity and satisfaction.
Ergonomic chairs keep your comfort at a maximum so that you do not have any obnoxious distractions like muscle aches and neck cricks. In essence, an ergonomic chair does the work for you and prevents you from having to do annoying things like focus on good posture and make sure that your chair is the right height at all times.
Ergonomic chairs are perfectly adjustable, and you can fine-tune them until you reach the perfect sitting posture. This means that although you are buying a product fit for anyone, it is customizable to be unique to you.
At the end of the day, an ergonomic chair can greatly enhance the way you work, keeping you comfortable at all times. There is no reason to bear with the chair that you have now. If it makes you feel achy, ditch it. If you think your posture is getting worse each day, say goodbye to it. Finding the perfect ergonomic chair can make you feel regretful for not having bought one sooner.
Pros and Cons of an Ergonomic Chair
Again, you should always weigh the pros and cons before buying something. Without further ado, here are the pros and cons of buying an ergonomic chair:
Pros of an Ergonomic Chair
Adjustable to conform to your body
It makes you feel comfortable
Enhances productivity
Can fix and support posture
Prevents common office-related muscle aches
Cons of an Ergonomic Chair
Tend to be more expensive
Not all ergonomic chairs have headrests
As you can see, there are more pros than cons when it comes to ergonomic chairs. For this, an ergonomic chair is a fantastic purchase for your workspace and productivity. One of the only downsides is that they usually cost more than normal chairs. Desk workers often opt for standard chairs because they are cheaper and easier to find. However, going out of your way to get an ergonomic chair can make all the difference when enhancing your work.
Light Blue Plus Ergonomics Equals Productivity Heaven
Seeing as both the color blue and an ergonomic chair can have a significant effect on the way you produce work, combining them would be stellar. A blue ergonomic chair would take the best of both worlds—combining the color theory with overall comfort.
If you are looking for ergonomic chairs, you should opt for a light blue one. If you are looking for a blue chair, you should consider an ergonomic one.
Ultimately, it is your decision how you want to accessorize your workspace. However, you should accessorize it so that the space works for you. Your office chair should support you in all your work endeavors. Its purpose should be to support you physically and keep you on top of your tasks.
A light blue office chair would take productivity and multiply it times two!
The 10 Best Light Blue Office Chairs
Don't know where to start on your light blue office chair search? Here are some top 10 picks for the best office chairs in blue that you should incorporate into your workspace.
1. ErgoChair Pro
The ErgoChair Pro is one of the best ergonomic chair offerings in the industry. It is entirely adjustable, including flexibility in the chair height, armrests, tension, seat tilt, and back tilt. It supports up to 350 pounds and comes with a two-year warranty.
Of course, this ergonomic chair comes in light blue, among other colors. However, it can really enhance your productivity with a baby blue hue.
2. ErgoChair Pro+
The ErgoChair Pro+ is very similar to the ErgoChair Pro in terms of flexibility. You can adjust several components until the chair fits your body perfectly. Unlike the ErgoChair, the ErgoChair Pro+ has a mesh back with fishbone design to promote airflow and keep you comfortable—temperature-wise.
The ErgoChair Pro+ also comes with a blue mesh back. While you are working, you can have a cool and serene ambiance that encourages productivity.
3. Soucy Mesh Task Chair
The Soucy Mesh Task Chair is a light blue office chair designed to help you perform in the best way possible at work. One of the downsides, though, is that the armrests are not adjustable. No matter, this is still a great piece of office furniture—and it is blue to keep you calm, cool, and collected, even on your most hectic days.
4. Johnson Mid-Century Modern Home Office Chair
This light blue office chair is not necessarily a blue ergonomic chair. Rather, it is best used for style. If you don't spend all day at your desk, then this is the chair for you. It does not have much adjusting capability, but it looks stylish!
The light blue hue of this chair can provide the perfect accent to your workspace.
5. Albaugh Ergonomic Task Chair
With wheels, a height adjuster, and armrest flexibility, the Albaugh Ergonomic Task Chair is a blue ergonomic chair that looks great in any office. The color is sleek, the design is functional, and the chair overall is perfectly comfortable. It comes in other colors, but the blue surely is the best and most appealing!
6. Halverson Ergonomic Mesh Task Chair
When you want to optimize comfort while you work, the Halverson Ergonomic Mesh Task Chair has your back—literally! This office chair with mesh backing is perfectly comfortable and cooling, so you never lose your cool on the toughest days. The soft blue color also permits productivity and encourages a positive work environment.
7. Glenwood Task Chair
If you are looking for a chair strictly for style, look no further than the Glenwood Task Chair. This stylish seat allows you to lean, roll, and swivel your way around the workday. If you prefer design over ergonomics, then this chair is perfect. It does not have many adjustable features—except for the chair height—so it is best for desk workers who do not sit around for very long.
8. Home Office Swivel Desk Task Chair
The Home Office Swivel Desk Task Chair from Overstock is one step above the Glenwood Task Chair. It features a very similar design and almost the exact same light blue color, but it has more head support. You could say that this is more of a blue ergonomic chair given its headrest and comforting support.
9. Geraghty Task Chair
This is another light blue office chair that works best for people who do not sit for very long. Since there are no armrests, there is nothing blocking you when you want to quickly sneak out of your chair. The overall design is very modern and looks great in any office space.
10. Elkland Mesh Task Chair
The Elkland Mesh Task Chair also has no armrests, giving you plenty of space to ease in and out of your chair. It has a minty-blue hue, which adds some character to your workspace. Overall, it has flexible backing for when you feel like leaning back.
The Final Word
Blue has a calming effect on your overall mood, which can come in handy when you want to get to work. Plus, studies show rigorous evidence that the color enhances your work productivity. Overall, a light blue office chair can make you feel comfortable and productive - two things you would want when working at a desk.
Hey, you have special pricing through your company.
Get exclusive rewards
for your first Autonomous blog subscription.
WRITTEN BYAutonomous
We build office products to help you work smarter.
Coming at You Live from Autonomous' Social Media!