The world we live in relies on technology. Before we power on our devices to share a funny video or work in a digital office, they need to be charged. 
A fast charger makes all the difference when you need to rely on your technology. We've compiled a list of the best fast chargers of 2023 to help you find one that best meets your needs. 
Why Should I invest in a Fast Charger?
Technology is a standard element of our digital age. We often use it in both our personal and professional lives. While working, it can be frustrating to experience technological holdups. Since charging your devices is pretty much a requirement, you should have a charger that works as hard as you do. 
Having the right accessories in your office can improve productivity and make you a better worker. A wall fast charger can keep you on top of all your work, whereas other tech accessories can help boost productivity.
What Makes a Fast Charger?
Often, the time it takes to charge a device depends on the device itself. However, a wall fast charger transports a higher wattage, usually 10 to 15W, to your device than regular chargers, making it quicker to get your device back to 100 percent.
Can I Use Chargers for Different Devices?
This depends on the devices you need to charge. A fast phone charger is not going to look exactly like a computer charger, but you can use adapters and specific charging blocks that can convert to different gadgets. 
Flat, wireless chargers often work only with phones and wireless earbuds. Some even charge tablets. However, for larger devices like a laptop, you need to have USB capabilities. Many chargers offer both wireless and USB charging capabilities, like the ones listed below. 
A wireless charger usually complies with a limited range of gadgets, but a charger with USB complies with most. Overall, most chargers can be utilized for multiple devices. Just be careful that they are not limited to a specific tech brand. 
What Should I Look for in a Good Charger?
There are many chargers out there, but you need to consider different aspects to find the right one for you. Consider the following: 
Do you prefer wireless or corded?

What devices do you need a charger for?

How important is charging speed?

Do you need a charger that can be easily transported? 
Which Is the Fastest Charger?
Brands and companies come out with new chargers all the time. Let's break down the 20 best fast chargers that work best for lifestyles in 2023: 
1. Moshi SnapTo™ Magnetic Wireless Charger with Built-in Wall Mount Kit
As one of the fastest phone chargers, this wall-mount wireless charger does not require you to plug your phone into the charger. Instead, simply snap your phone into place, and the charger transports power right into your device—free of wires.
Dimensions
3.39"L x 2.56"W x 0.91"H
Package contents
1 SnapTo Wireless Charger
1 USB-C to USB-A Cable
Color
White
Supports
Wireless charging up to 10W
Warranty
10 years
2. Moshi Lounge Q Wireless Charging Stand
Another best fast charger of 2023 comes from Moshi. This wireless charging stand requires no wire connection between itself and your phone, so you can charge up and go. Plus, it charges up to 15W, meaning it will have your phone up to full charge in no time. 
This charger is compatible with multiple kinds of phones, and it is adjustable. That means you can comfortably use your phone while charging it.  
| | |
| --- | --- |
| Dimensions | 4.6"L x 4.6"W x 4.01"H |
| Capability | Supports wireless charging up to 15W |
| Colors | Gray |
| Warranty | 10 years |
3. Rapidx Prismo - RGB Wireless Charger
This fast-charging block comes from RapidX. It is wireless and has a flat rubber charging pad. The Prismo is easy to connect your devices to and is compatible with certain iPhones, Samsung Galaxies, and even AirPods. 
What's more, the RGB wireless charger is color changing. When you plug your phone in, the charger lights up and you can customize the colors that rotate. It's a great design to make something as simple as charging your phone fun! 
| | |
| --- | --- |
| Colors | Black, White |
| Input voltage | 5 Volts |
| Wattage | 7.5 watts |
| Power input | Type C |
| Warranty | 1 year |
4. VogDUO 3-in-1 Magnetic Wireless Charger: Genuine Leather Design
If you crave a classier charging experience, try out the VogDUO 3-in-1 wireless charger. It is a fast charger with a leather casing that makes charging feel high-class. It's extremely versatile as it can charge multiple devices, such as your iPhone, Air Pods, and Apple Watch at the same time. As such, the charger is super adjustable. It can conform to ensure that you power up all your devices efficiently. 
Additionally, this charger is portable. Once it is fully charged, you can take it with you anywhere from the office to the airport for a high-class charging experience.
| | |
| --- | --- |
| Dimensions | 6.88"L x 4.13"W x 0.9"H |
| Package contents | 3-ft USB cables x 2, 18W PD Wall Charger x 1, Leather Wireless Charger x 1 |
| Warranty | 1 year |
5. Moshi Otto Q Wireless Charging Pad
With a silicone surface, the Moshi Otto Q holds your phone securely while it charges. It is a soft and comfortable charging port for your tech equipment, such as your iPhone, Air Pods, or Google Pixel. It can charge up to 15W, making it one of the fastest phone chargers and perfect for your fast-paced lifestyle. 
| | |
| --- | --- |
| Dimensions | 4.02"L x 4.02"W x 0.47"H |
| Capability | Supports wireless charging up to 15W |
| Package contents | Otto Q, USB-C to USB-C Cable |
| Warranty | 10 years |
6. Moshi Porto Q 5K Portable Battery with Built-in Wireless Charger
This portable fast charger is yet another feat from Moshi. This charger, though, has 2-in-1 capabilities, serving as a fast wall charger and a portable wireless charger. Just plug it into your wall outlet to reach its full charging capacity. Then, take it with you when you don't want to worry about finding an outlet in public.
| | |
| --- | --- |
| Dimensions | 5.24"L X 3.27"W X 0.57"H |
| Battery | 5000 mAh |
| DC input | QC: 5 V/2 A, 9 V/2A, 12 V/2 A ; PD: 5 V/3 A, 9 V/2 A, 12 V/2 A ; BC1.2 |
| DC output | USB-A : 5 V/ 2.4 A , Wireless TX support 7.5 W/10 W/15 W |
| Warranty | 10 years |
7. RapidX X4 Charger with 4 Charging Ports & Portable Stand
This fast wall charger is not wireless, but it can charge up to four devices with USB connectivity. That means you can power up multiple devices in your home or office. The connecting chord is six feet long so that you can extend it to the nearest outlet. Overall, this is a convenient, fast charger for those who do not require a portable charger. 
| | |
| --- | --- |
| Color | Black alloy |
| Output | Total- 33W, USB-C PD- 18W |
| Power adapter | Converts down the 110V from the power source, sending only 14V to the charging hub |
| Include | 3 USB ports and 1 Type-C PD port |
| Warranty | 1 year |
8. Moshi Sette Q Dual Wireless Charging Pad 15W EPP
The design of this Moshi charger is similar to the others found on this list. However, it has a wide base, making it possible to charge more gadgets at the same time, including your iPhone and wireless earbuds. It has up to 15W of charging power so that you can charge all your devices quickly. 
Moshi offers a 10-year global warranty, too. Therefore, you can be confident in the product and its capabilities for years to come. 
| | |
| --- | --- |
| Dimensions | 8.62"L x 3.94"W x 0.55"H |
| Capability | 15 W per module |
| Package contents | 1 Sette Q, 1 USB-C to USB-C Cable, 1 User Manual |
| Warranty | 10 years |
9. Kew Labs UTS-1 Invisible Wireless Charger: Easy Installation
This wireless charger can charge your device even when there is a surface between the two. It's part of the invisible design. All you need to do is install the charger underneath a desk or table, set your device on the surface, and charge up your device. This fast charger works with many kinds of surfaces but does not work with metal. 
Though this charger requires installation, it does not incur any damage to the surface you connect it to. It is a perfect inclusion to any office striving for a sleek look with no messy charging cords.
| | |
| --- | --- |
| Dimensions | 7.2"L x 4.4"W x 0.8"H |
| Installation distance | 0.4"- 0.7" (10-17mm) |
| Warranty | 1 year |
10. RapidX Wireless Charging Stand with 3 USB Ports & 2 Power Outlets
With three USB ports and two power outlets, this fast charger from RapidX works for many different devices, such as your phone, laptop, and tablet. What's more is that you can charge these gadgets at the same time, significantly reducing your wait time for them to power back up. 
This wireless charging outlet features 60W charging capabilities so that you can charge up to six devices at the same time. However, This fast charging block is not wireless, but this makes it so that you can charge more devices at the same fast pace. 
Includes
2 x AC power outlets
3 x USB ports (4.8A Total/2.4A Max each port)
1 x 5W wireless charging stand
Warranty
1 year
11. Lexon Oblio Charger
Want more from your charger? The Lexon Oblio Charger not only wirelessly restores power to your iPhone or Android but also works to kill more than 99 percent of germs your phone collects. 
If you are someone who takes their phone with them everywhere, imagine how many germs and bacteria it contacts. Now, you can eliminate those germs and bacteria in just about 20 minutes while you charge your phone.
This UV charging station has a unique design. It fully encloses your iPhone or Android when plugged in. It encourages a break from screen time, allowing you to focus on other things. 
Dimensions
Ø 2.7 x 5.3"H x 0.96"D x 1.69 lbs
Materials
ABS
Colors
Matt black, Gold
Wattage consumption
10W
Recommended devices
Qi-compatible smartphones
Up to 6.6"L x 3.3"W x 0.4"D
Recommended phone case
Non-metallic
Number of LED bulbs
36 pcs
Warranty
1 year
12. RapidX MyCharging Station: 7 Device Wall Charger
Charge up to seven devices at the same time with this fast wall charger. Due to its large charging capacity, it is not wireless, but still offers a fast charging experience for all your devices. 
It also safely stores your devices with a charging pad for your tablet and an Apple Watch holder. The RapidX MyCharging Station is perfect for the tech collector, someone who uses multiple devices daily.
If you thought charging seven devices was not enough, this fast wall charger also has a dimmable night light that is perfect for any room in the home.
Colors
White, Black
Features
4-port USB hub (48W total charging)
2 wall outlets
1 wireless charger pad (10W)
Cable management tray
Dimmable nightlight
Warranty
1 year
13. Lumicharge Universal Charging Dock
Featuring more than just a charger, the Lumicharge Universal Charging Dock powers up your devices while also serving as a lamp. Use it to light up a room while discreetly charging a phone with 10W. 
The lamp has three hues to choose from and 10 levels of brightness. It's perfect for different uses, whether for mood lighting or to brighten up the room. Not sure if a desk lamp with phone charger is for you? 
Dimensions
4.5"L x 4"W x 2.5"H x 1.5 lbs
Colors
White
Material
ABS
Input voltage
AC 100 - 240V 50/60Hz
Type
Twin UD pack
Single UD pack
Warranty
6 months
14. Ampere Unravel - Apple Watch Edition: 3-in-1 Foldable Wireless Charger
To charge up three devices at the same time while on the go, try the Ampere Unravel. It unfolds to connect with multiple devices, including Apple Watch, iPhone, and MacBook Pro. When you are done, simply fold it back up. It takes up minimal space, much like the size of a wallet—perfect for traveling.
Dimensions
Stack: 88mm x 88mm x 30mm
Flat: 270mm x 88mm x 10mm
Colors
Black, Glow-in-the-dark
Features
2 panels support up to 10W charging speed
1 panel supports Apple Watch charging
Warranty
1 year
15. Native Union DROP XL Wireless Charger (Watch Edition)
With advanced charging capabilities, the Native Union DROP XL can power up to three gadgets at the same time. It is compatible with devices like your iPhone, Air Pods, and Apple Watch. The power cable that powers the charger before going wireless is 6.5 feet. As such, you can easily plug it in for comfortable charging.
When it is all powered up, you can take this charger wherever you go. It has a flat, puck-like shape that takes up minimal space and easily connects to your devices.
| | |
| --- | --- |
| Dimensions | 151mm x 61mm x 200mm |
| Materials | ABS+PC, Aluminium, Polyester, Silicone Rubber |
| Features | Powers AirPods up to 5W, iPhones up to 7.5W & other Qi compatible devices up to 10W |
| Warranty | 2 years |
16. Anker PowerWave Fast Wireless Charging Stand
This wireless charger is one of the fastest, providing up to 10W for your devices. You can use this for your iPhone, Samsung Galaxy phones, or Google Pixel. The Anker PowerWave situates itself so that you can prop your phone up in either portrait or landscape mode. 
This model charger is super easy to use. All you need to do is place your phone on the charger and let it do its thing. 
Click here to learn more about buying a phone charger dock like this one!
17. Anker PowerPort Atom III
If you only need a USB-compatible wall charger, the Anker PowerPort is top-notch. You can use it for both USB-A and USB-C compatibility. It only provides two outlets to plug in, meaning it is designed to charge only two devices at a time. However, it provides up to 45W of power to your devices. 
This fast charger is compact, too. Once you locate an outlet, simply connect your devices to charge up. You can use it for your laptop, phone, or wireless earbuds. Considering its price-to-power ratio, the Anker PowerPort is one of the best of the year.
18. Logitech Powered Pad
If you're looking for a quick charger that is easy to use, the Logitech Powered Pad is an excellent choice. Its sleek design makes it easy to transport between your home and office. Even though it is small, this charger brings up to 10W to your device, making the wait time for charging as minimal as possible. 
We like the sleek design and how easy it is to connect to your device. It also has a five-foot cord so that you can easily plug it in for your everyday use.
19. Zens 4-in-1 Wireless Charger
This portable charger is so easy to use and provides lots of power to your charging device. You can use it for up to four gadgets, including your Apple Watch. The Apple Watch charger sits just next to two charging pads that provide up to 10W. 
Alongside the other features, the Zens 4-in-1 is compatible with USB and has a USB-PD charger for more charging capabilities.
20. Belkin BoostCharge Pro 3-in-1
This fast charging block is specifically designed for Apple products. You can easily charge your iPhone, Apple Watch, and AirPods at the same time. Your iPhone and Apple Watch hang on either side while your wireless earbuds gently rest at the base. 
It provides fast charging times and a sleek design for both home and professional environments. The white base combined with the silver charging stand for your phone and watch can add a pop of modernity.
The Bottom Line
There are many chargers out there, but fewer offer fast charging times. The fast chargers listed above are some of the best for your lifestyle in 2023. They can offer compatibility with multiple devices, often at the same time. Select the one that fits best with your tech habits, and you are on your way to spending less time at the charging station.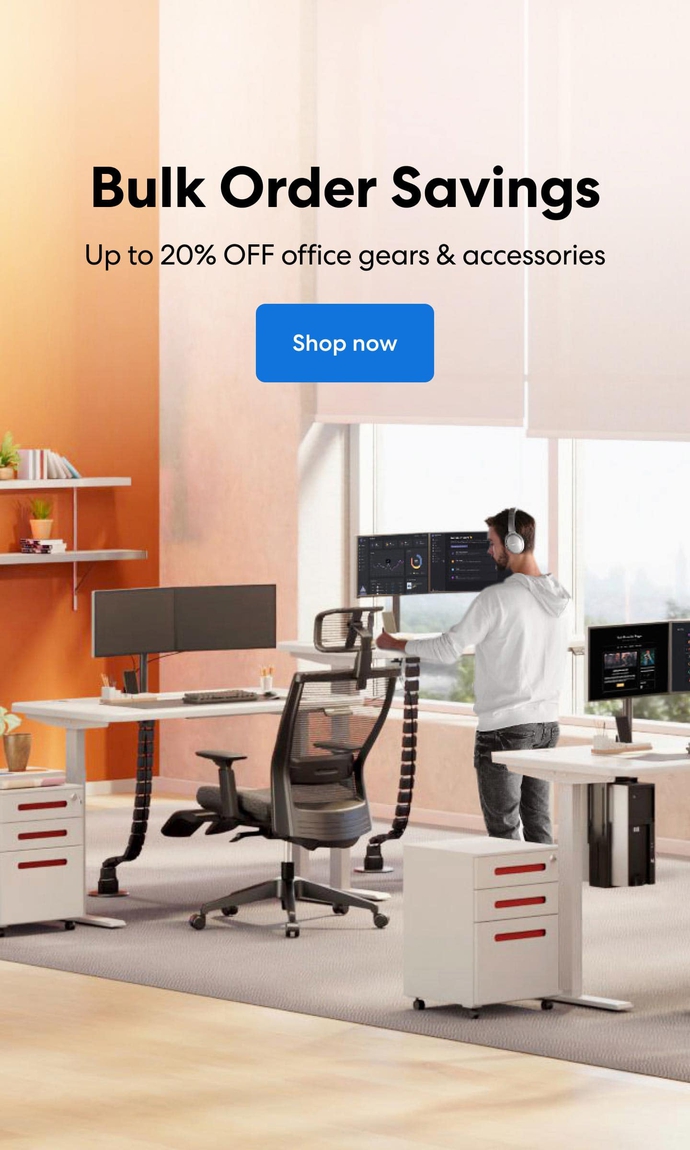 Subcribe newsletter and get $100 OFF.
Receive product updates, special offers, ergo tips, and inspiration form our team.