Smart Products
The 20 Best Mesh Office Chair You Can Get in 2022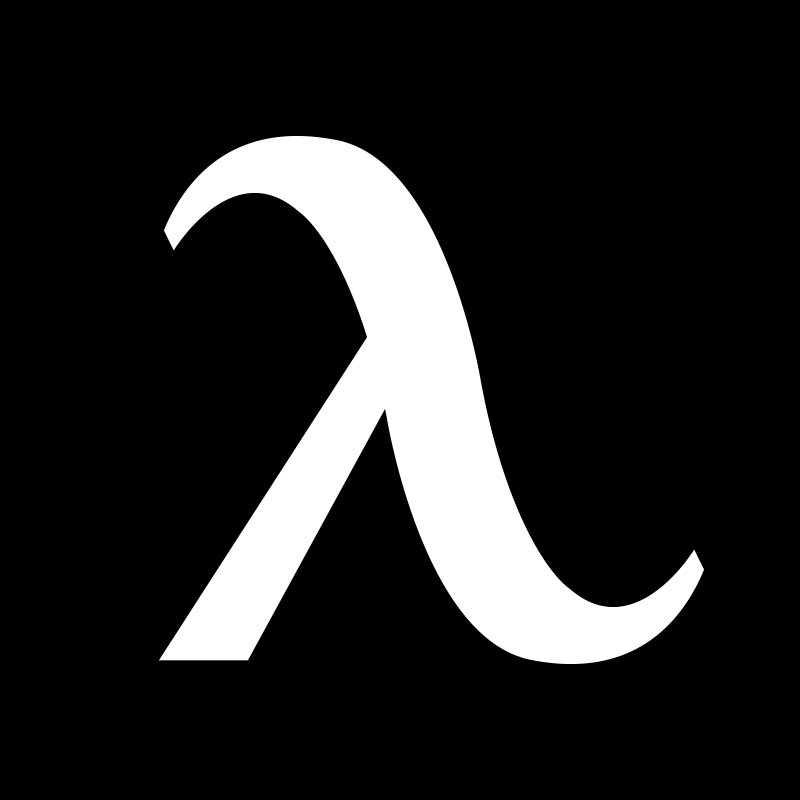 Autonomous
 | 
Feb 8, 2021
Getting a mesh chair for your office is something that people are lately starting to consider as they now realize the benefits they offer over the common upholstered padded or leathered office chairs. Considering that office chairs are used for long periods during the day, getting a chair that satisfies your needs goes a long way in improving your workplace mood.
Mesh office desk chairs are becoming more popular as time goes by as people realize their unique benefits. Although these chairs aren't as comfortable as your commonplace upholstered office chairs, they make up for it by giving you proper support, ventilation, and adjustability, letting them accommodate many kinds of users.
Should You Get a Mesh Office Desk Chair?
If you're looking for a comfortable yet affordable option for your office desk, then getting a mesh chair is a great choice that comes with more upsides than downsides. Between mesh and leather chair, most people tend to buy these mesh chairs mainly because of their ventilation and price point compared to other office chairs, but that doesn't mean you can't get specialized mesh ergonomic chairs if you're willing to expend a little more. These ergonomic mesh office chairs are designed to be as comfortable as possible while giving you generous lumbar support, among other things.
We made a list of the common advantages and disadvantages people find when they get a mesh office chair.
Pros and Cons of Mesh Office Chairs
The mesh fabric on the backrest of these office chairs makes it so they have better ventilation, letting the air circulate through the chair's back toward your body.
Compared to leather chairs, mesh office desk chairs are much cheaper.
Their availability has dramatically increased lately due to their popularity, making them a common find on furniture stores or office suppliers.
Mesh chairs are effortless to clean due to the fabric they use.
They are considerably lighter than other office chairs.
They aren't as comfortable as other upholstered chairs as their backrest isn't padded, but they are not too far behind.
It can start sagging if the mesh is made with soft fabric or be too stiff if it's made with hard cloth.
Mesh office chair ergonomic tend to have simplistic designs.
What Are the Best Mesh Office Chairs That You Can Get?
Considering the vast number of available options nowadays, picking one of them can be difficult for an indecisive person. Many mesh office chairs focus on different features, making them better or worse in some aspects. For this reason, we made a list of the best 20 mesh office chairs: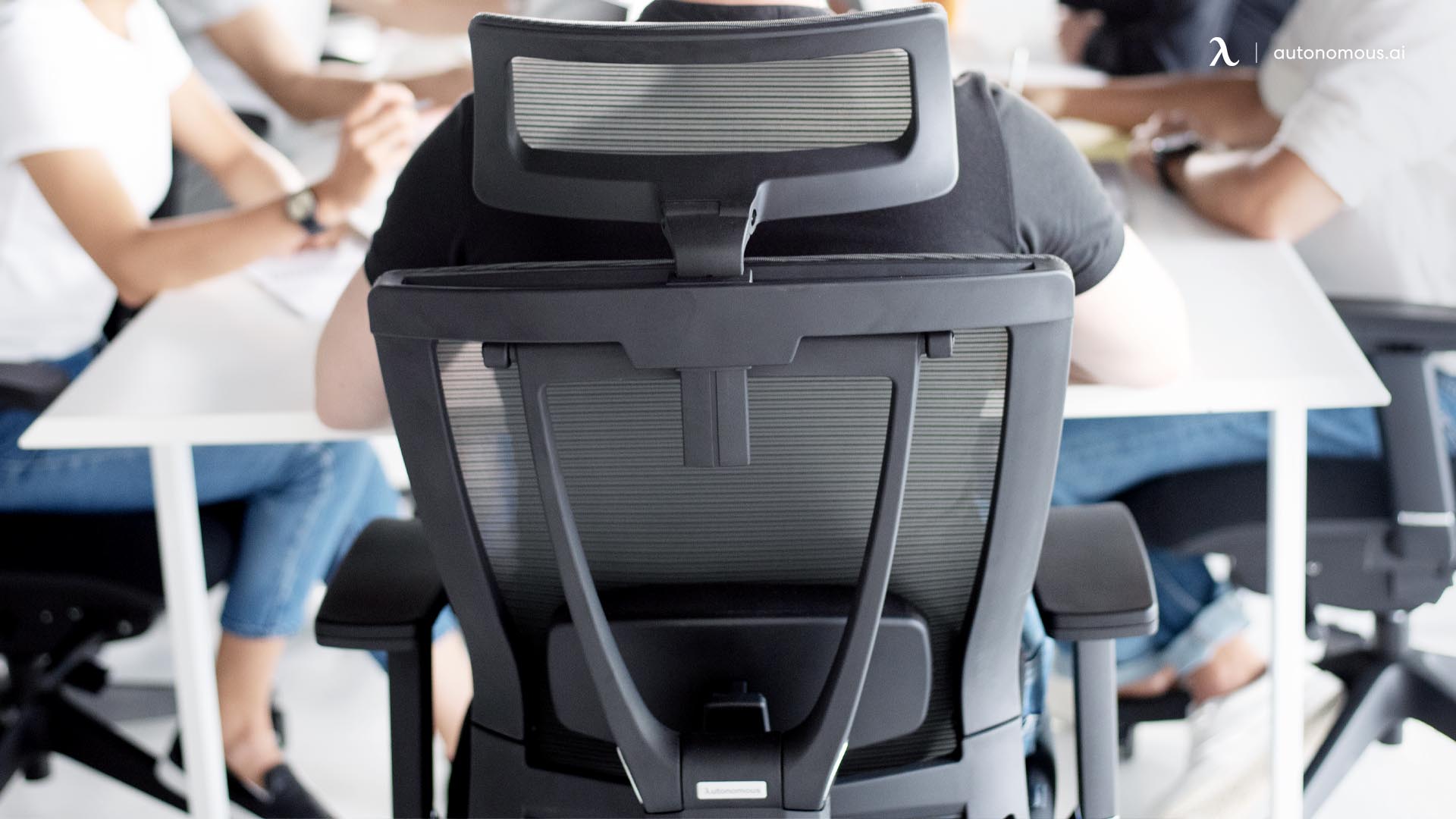 1. Autonomous ErgoChair 2
The ErgoChair 2 is a fully adjustable ergonomic mesh office chair with an Italian designed tilt mechanism that lets you customize the chair's support and resistance to your needs. It has a breathable Korean mesh backrest that cradles you whenever you lean back, and it has a great headrest that you can adjust to better fit the curve on the back of your head, reducing stress and relieving neck pain. The most notable feature is the flexible lumbar system that is customizable enough to let you maintain a natural posture that supports any body type.
2. Autonomous Kinn Chair
The Kinn Chair is made with a unique thermoplastic elastomer material that gives the mesh chair some desirable features. The material is firm yet pliant and can endure a lot of weight while being environmentally safe. It also features a fish-bone design that gives the perfect balance while in use and supports your spine, encouraging a better posture. This lumbar support strengthens your body core and improves your well-being, making it a very comfortable chair for your office.
3. Autonomous MyoChair
If you're looking for an accessible ergonomic mesh office desk chair that is highly-adjustable but easy to control, the MyoChair is the right option for you. It has an extendable footrest and a tilting headrest that lets you lean back and stretch on your mesh chair whenever you need it. The breathable and encroaching mesh gives you the right amount of support while still being comfortable, letting you focus on your work in complete satisfaction.
4. Autonomous AvoChair
The AvoChair is an ergonomic office chair built with your health in mind. It encourages a healthy posture with its functional organic design. You can personalize this mesh office desk chair to fit your desired sitting posture, with a customizable seat height, arm position, and reclining angle. The design is comfortable and gives you considerable spinal support, with a sturdy base with no hard edges. It's an environmentally friendly mesh chair whose individual parts, once unassembled, are entirely recyclable.
5. Herman Miller Aeron Mesh Chair
It's probably one of the best mesh office desk chairs in the market, but it's incredibly costly. The Herman Miller Aeron is considered by many reviewers the most well-rounded mesh chair available in the market while having a quality build with a superior design. Its backrest is made with the 8Z Pellicle suspension mesh, considered one of the best fabrics available. The chair supports your back well while holding its shape for a long time. It also comes with an adjustable lumbar support system, armrests, and seat height.
6. Office Star ProGrid Managers Chair
The Pro-Line II Managers Chair is an affordable and ergonomic mesh office desk chair made with durable materials and a sturdy mesh. The chair provides excellent lumbar support that's comfortable and encourages a superior sitting posture. It's a great office mesh chair that fits all kinds of people due to its adjustable features such as seat tilt, depth, height, and armrests. With this chair, you can work comfortably for many hours.
7. Flash Furniture High Back Mesh Chair
This comfortable mesh chair has a design that fits in any contemporary workplace and keeps you cool and comfortable due to the ventilated mesh fabric that allows air to flow freely. It has a thick padded seat with a waterfall edge that ensures exceptional lumbar support, removes pressure from your lower body, and improves your blood circulation. With this mesh office desk chair, you can work hours on end while remaining productive and focused on your tasks.
8. Alera Elusion Series Mesh Multifunction Chair
This mesh office desk chair comes with a multifunction mechanism that allows the seat's back angle to be adjusted relative to the seat and comes with an adjustable forward tilt. It comes with a breathable mesh back and a cushion with a waterfall edge design that helps relieve built-up pressure on your legs. The armrests pads are made with soft polyurethane, and their width and height are also adaptable. Its design is somewhat dull, but it's a great affordable option.
9. Humanscale Liberty Task
The Liberty Task mesh office desk chair uses a unique Humanscale technology called Form-Sensing Mesh, made by combining three non-stretchable mesh panels so that it comfortably supports you throughout the day. This chair was engineered in a way that it can accommodate any person who sits on it, regardless of size and weight. It possesses an automatic recline mechanism that lets you change your posture whenever you desire, allowing you to move around quickly without restrictions.
10. Raynor ME7ERG Ergohuman Chair
This mesh office chair has many ergonomic features designed for long-term comfort, including remarkable full-body support that is easily adjusted. It's a great mesh office chair for people who seek an ergonomic chair that gives you continuous lumbar support, along with its simple adjustable parts that allow it to fit a wide range of people. The chair also comes with a remarkable, approachable cost and multiple color designs.
11. Sihoo Ergonomics Office Chair
The Sihoo Ergonomics Office Chair is a fully adjustable mesh chair with a design based on extensive research of digital human models, resulting in a comfortable chair that supports extensive use. It has a double bearing back frame with a polymer material and adjustable armrests that can rotate up to 36 degrees and raise or lower up to 7 cm. This mesh office chair is a great pick when you want a chair that you can customize to fit you perfectly.
12. Cedric Office Mesh Chair
Using the Cedric Office Mesh Chair in your workplace guarantees your comfort during those unavoidable long working days. It's designed with high-quality materials such as the sturdy steel base that passed the BIFMA test. The mesh chair's features, such as the headrest, the ergonomic lumbar support, the armrest, and the seat's height, can easily be tailored to your needs. Its backrest mesh, in particular, can tilt up to 35 degrees, and you can lock the inclination in the position you desire.
13. Vertagear Gaming Series Triigger Line Mesh Chair
If your office space also doubles as a gaming station, this chair is made with you in mind. The Vertagear Triigger Line is the best mesh office chair that gamers can get. Its design focuses on ergonomics and flexibility, and it brings constant support and comfort while sitting while working or playing. Its control triggers let you fine-tune the seat's height and angle and allows you to latch it on your preference.
14. Eurotech Vera Mesh Chair
This ergonomic task chair is intended for use in workspaces or an office environment. The Vera Mesh Chair features an adjustable multi-functional mechanism that is user-friendly. There's a crank controlled synchro-tilt tension on the back of the chair that lets you move the seat around to your preference. If you want a simplistic and comfortable chair for your work floor, this mesh office desk chair is the right choice.
15. SPACE Seating Professional Dark AirGrid Managers Chair
If you want a functional and straightforward mesh chair design that is also GreenGuard Certified, the Space Seating Professional Dark AirGrid Manager Chair is the one for you. The chair is made with eco-friendly materials that result in low chemical emissions, fostering excellent indoor air quality in your office. Although its design is simple, the chair still has a lumbar supporting seat that gives you the much-needed boost to get through those long working days.
16. HON Prominent Mesh Task Chair
If you need a mesh office chair with a flexible design meant for administrative, professional, and general meeting spaces, the HON Prominent Task Chair is a good pick for you. The chair is made with performance in mind, giving you support during your task work for the whole day. It's a durable chair with a base comprised of reinforced resin. The mesh chair has a breathable woven backrest that contours your body and gives you comfort.
17. Modway Edge Mesh Office Chair
The Edge Mesh Office Chair combines an old design with the new ergonomics technology to improve your office atmosphere. It has every feasible feature that most mesh office chair sale have, giving you the leisure time you need the moment you sit down. This is a chair that you can adapt to suit your needs quickly from the moment you take it out for assembly.
18. Branch Ergonomic Chair
Branch is a new company whose goal is to let you acquire new affordable office furniture. The Ergonomic Chair has a double-layered reinforced mesh weave that makes it breathable and comfortable. It also features a durable mesh chair with a polymer frame with an aluminum base that's almost entirely recyclable. You can assemble the chair in under 20 minutes, and it comes with a remarkable seven-year warranty, so you can be sure that they built it to last.
19. Herman Miller Sayl Mesh Chair
It's a mesh office desk chair with an eye-catching design inspired by San Francisco's Golden Gate Bridge. The Sayl Mesh Chair has a Y-frame on the backrest with a ventilated elastomer mesh that allows for the best possible air circulation out of all the mesh office chairs mentioned so far. When you buy the chair, you can select the features you want on it, completely conforming to your needs before you even get it.
20. Nightingale CXO 6200D Mesh Chair
The Nightingale CXO Mesh Chair is a high performance, fully customizable chair with an ergonomic design. It has a breathable ABLEX patterned weave on the back that allows movement and provides comfort. The chair comes with a lumbar support pad foam that can be adjusted up, down, in, and out, offering incomparable comfort. If you're willing to pay the cost, this is one of the best mesh office chairs you can get.
Hey, you have special pricing through your company.
Get exclusive rewards
for your first Autonomous blog subscription.
WRITTEN BYAutonomous
We build office products to help you work smarter.
Coming at You Live from Autonomous' Social Media!