Smart Products
The 3 Best Black Ergonomic Chair for Home Office 2023

Autonomous
|
Jun 26, 2021
2,487 Views
With many people working from home during the pandemic, setting up a home office has become necessary. Makeshift arrangements have transitioned into small cubicles. Curtains and separators have worked as partitions in the bedroom office, where a separate office/study has not been possible. Where folks have had less space, a couch or a dining table chair has served the purpose for some time.
Many folks showed bad health symptoms due to poor posture or improper chairs/work desks. As a result, they are now considering switching to an ergonomic chair. Let's find out the best black ergonomic chair for your workstation below.
Ill-Effects of Poor Posture and Bad Chairs
Well, studies reveal that a sedentary lifestyle at work is responsible for your ill-health. Club this with long hours of sitting at your computer on a black mesh computer chair, and you are highly prone to illnesses.  Folks have experienced this first hand as they were forced to work from home due to pandemics. Even as businesses resume, the effect of bad posture or a poorly designed chair is here to stay for some time.
Solution? An Ergonomic Chair!
The medical world had flagged the ill effects of bad chair designs and incorrect posture way back in the early 1990s. As a result, the world has seen the need for an ergonomically designed chair that gives you comfort, high adjustability, and supports healthy postures.
On your part, you are required to adopt correct postures while sitting in a black ergonomic chair.
Ergonomics recognizes that no two individuals have the same body structure, and hence their needs from a black office chair on wheels may be different as they sit in it. Wheels provide mobility, and this was introduced by Charles Darwin way back in the 1850s. His purpose in attaching wheels was to have easier access to his large work areas.
So What Does An Ergonomic Chair Do?
An office ergonomic chair provides strong support to the natural S shape of the spine.  This prevents you from taking stress on the shoulders and back as they sit and work. In addition, lumbar support in the chair strengthens this support for your back.
The black mesh ergonomic office chairs provide easy breathability to your skin as you work for long hours.
Adjustability? Don't be surprised as you see this black office computer chair offering height adjustments, adjustable armrests, lumbar support, seat tilt, headrest, and footrest. Why? They are out to woo the customer to provide him the ultimate comfort as this is now a basic design.
Why Only a Black Ergonomic Chair?
Ergonomic chairs come in a large array of designs and colors. Therefore, it is not binding for such chairs to be only black.
Black is an executive color, and most offices support this color for aesthetics (form) and purpose (function). In addition, black color does not show dust and dirt easily and hence is easy to maintain.
Three Best Black Ergonomic Chairs for Home Office 2022
Before buying a manual standing desk, make an informed decision by studying the most common challenges you face with a manual standing desk.
1. ErgoChair Recline
A black ergonomic chair that fits the bill for any home office, the ErgoChair Recline is your best choice for your health.  Designed to give you comfort and high adjustability, the ErgoChair Recline boasts an adjustable headrest and footrest. The other basic features of an ergonomic chair are a given; they include adjustable height, backrest, and armrests. Conveniently change the settings for any of the features with easy-to-use levers. No pulling or pushing with any levers.
The best black ergonomic chair part? Equipped with a twenty-four degrees recline, the backrest is one of the best in its class. The chair can take a weight of 250 pounds maximum. The seat gets its firmness for your buttocks from the supportive foam material that is packed in.
A fine and strong layer of black mesh material makes –up the backrest, offering your firmness and a little elasticity. The elasticity allows for different user's backs to adjust in the natural S shape.
Here is our review of the top 15 best black office chairs with armrests.
2. ErgoChair Pro
Another sturdy ergonomic chair that gives comfort and high adjustability are the ErgoChair Pro.  No struggles as you manage the chair's settings to the Occupational Safety and Health Administration, USA, guidelines. Your comfort is guaranteed with adjustable seat height, armrests, seat tilt, headrest, and backrest. Just manage a good posture for your well-being and avoid any pains and aches. 
Don't worry about the support to your spine and upper back. Your natural S-shaped spine fits snuggly into the chair. The ErgoChair Pro is designed for a comfortable recline up to twenty-five degrees!  You can lock the backrest into any one of the five comfortable positions you prefer. With a choice of five different colors, you are sure to see this chair fit well into your home office décor. This is one of the best black ergonomic chairs you must have.
Don't miss our review of the 15 best black office chairs with headrests.
3. ErgoChair Plus
This best black ergonomic chair is a style and elegant statement at a home office.  Offering you high-end comfort and made from natural earth materials, the plush ErgoChair Plus is a testimony to your achievements.
No more backaches or neck sprains! Adjust the seat to a comfortable setting and benefit from correct postures while at work.  It has a savvy twenty-five-degree backrest recline with an all adjustable armrest, height, seat tilt, and backrest.
Designed from Thermoplastic Elastomers (or TPE), a mix of plastic and rubber, the aim is to provide an individualized experience. How? With TPE material, the sturdy plastic characteristics offer firmness; while with rubber blended in, you have flexibility – each user's back gets firm support, as they settle in for a long and tiring day of work.
Spring back with freshness in your step with the ErgoChair Plus.
Summary
To wrap up, ergonomic chairs and their benefits are here to stay. So choose wisely to maintain your health and well-being.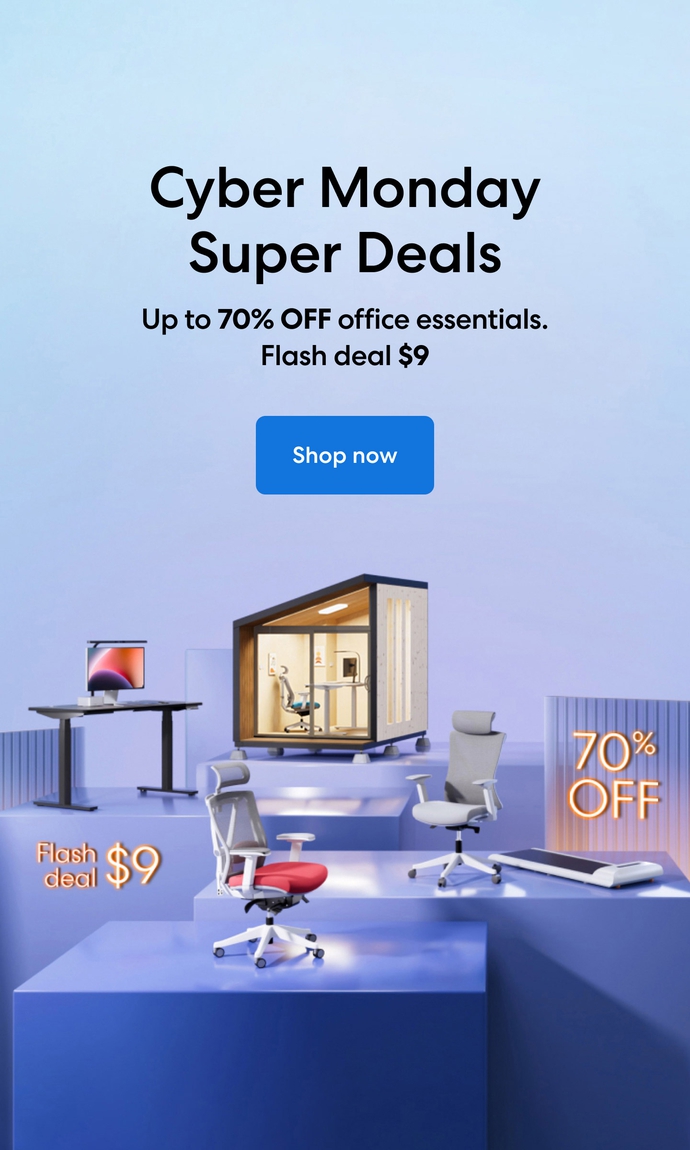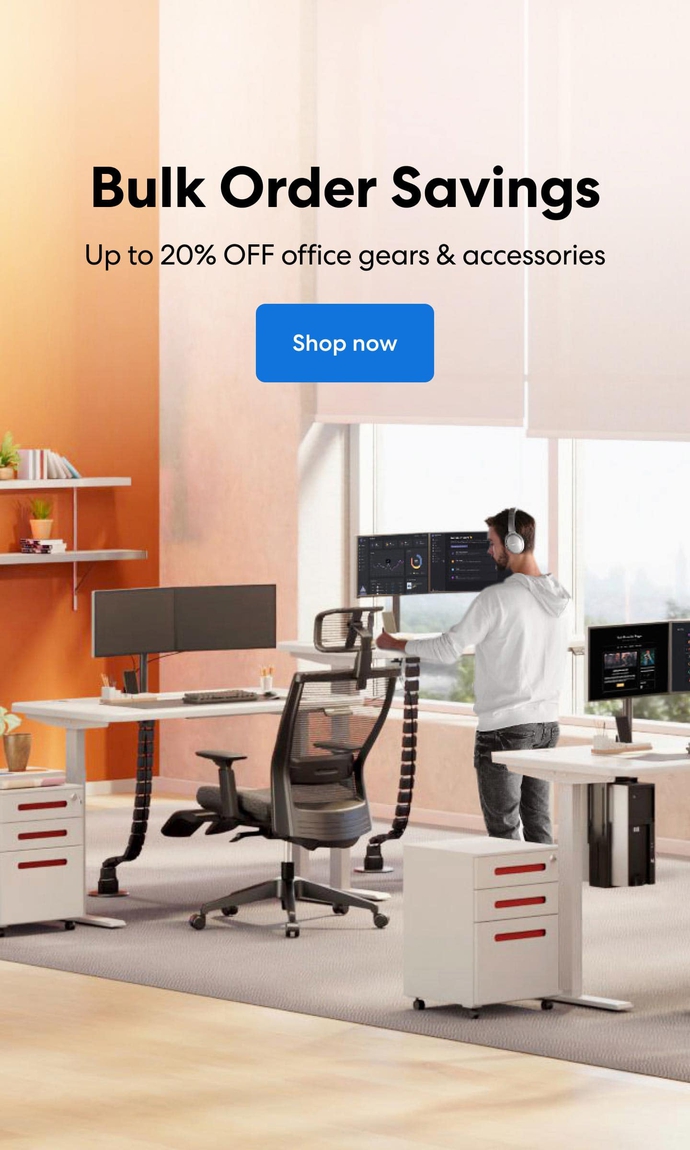 Subcribe newsletter and get $100 OFF.
Receive product updates, special offers, ergo tips, and inspiration form our team.