Smart Products
The 4 Best Pieces Of Youtube Equipment For Any Beginning Youtuber

Autonomous
|
Feb 16, 2021
2,818 Views
Deciding to become a YouTuber, whether part or full time, requires a lot of skill. You need to shoot the videos, write the scripts, and have the best YouTube equipment. Especially if you are a beginner, because your equipment matters. What equipment do you need to be a YouTuber? Here are five of the best items that you can invest in as a Youtuber, and some of them might surprise you.
A Good Camcorder
While you might be able to get by with using your cellphone camera for your first few videos, a good camcorder is an essential purchase. Why do I need it, you ask? Well, camcorders can shoot videos in HD and 4K resolution, which many people want whenever they start watching videos.
It might seem like a bit of an unnecessary purchase, but you can easily mount the camera on a monitor arm and have a built-in tripod. That can undoubtedly make filming easier.
Having these higher-end options can make your videos seem crisp, clear, and professional. Even if you are a beginner, you can still have a great YouTube studio setup. 
A Good Lighting System
Lighting is another essential on the list of things you need to be a YouTuber, and the easiest option is a ring light system. Whether you are using the light to illuminate your face when streaming or having it as a workspace gadget on your desk, it is a good piece of YouTube equipment for beginners.
The ring light is a small and portable light that can be mounted on a stand and turned on and off wirelessly. It also can illuminate you in different colors of light if that is what you need for your videos.
If you are planning on sitting still for a long while or conducting interviews on your channel, then having a softbox or umbrella lighting system can work instead. Not only do these lights counteract the yellowish light that can coat your videos from standard lighting, but they can even flatter your skin with pure white light.
Lighting setup ideas might be a bit expensive but having a professional lighting setup is a piece of YouTube equipment that every famous star has.
A Good Sound System
The exact type of sound system that you need can depend upon the content you create. Musicians and ASMR artists need a far more effective sound system on their desks than a vlogger or gamer.
So what determines the type of sound system that you need? Well, for starters, the content that you make. If you create auditory content such as song covers, music pieces, speeches, or ASMR, or meditation videos, then the sound is the most essential part of it all. People need to be able to hear what you are putting out there more than they need to watch it.
If your videos are more about art, visual items, gaming, or reaction videos where people need to watch and listen, you can get by with a lower quality sound system. For those types of videos, it only matters that you can be heard.
You should buy a good microphone and speaker system as desk accessories, especially if your content is designed to be listened to.
Good Editing Software
Finally, now that you have shot your video with perfect lighting and sound, you need to edit it. You might need to remove any stutters or gaps in your content or speech, or perhaps layer some b-roll footage over your voiceover. A good editing software can help to make sure that your time spent editing can be short, and you won't be trapped behind your desk! 
There are plenty of editing software options out in the world, including Audacity, Windows Movie Maker, and others. Even the free versions are useful enough at editing essential content. Unless you really know what you are doing, you don't need to delve into anything other than the basics.
With a perfectly edited video, you should be able to get out of your desk chair quickly and won't spend hours wrestling with editing problems. The faster you can edit, the quicker you can get your video out into the world.
The Four Things You Need To Be A YouTuber
With a proper camera, sound system, lighting array, and editing software, all that is left for you to do is start shooting. You can focus on making your videos and turning your passion into a voice that you can share with the world. You also may need a standing desk and ergonomic chair for your space setup. We have two recommendations for you:
Once you are confident in making videos, you can start to expand your needs depending on your content. If you need a better tripod, more advanced editing options, or a different set of lighting items, then you can expand.
Get started on purchasing or finding the YouTube equipment that your account needs, and the videos can begin to make themselves. Still, all the unique equipment in the world won't make up for quality, so make sure that you are providing value to your audience and make the best videos possible!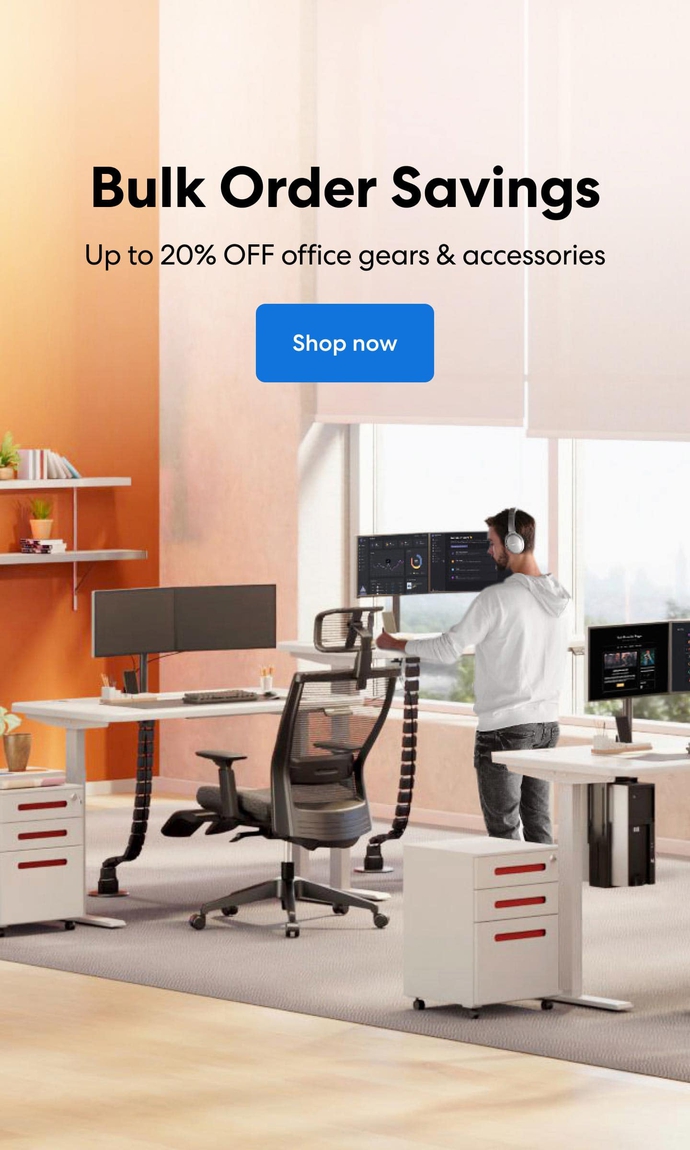 Subcribe newsletter and get $100 OFF.
Receive product updates, special offers, ergo tips, and inspiration form our team.