One of the biggest issues that most freelancers face is the ability to effectively manage their time to make sure that they are gaining optimal productivity. When working a traditional job, a manager generally sets and oversees the employee's schedule. However, when it comes to freelancing, you need to be your own manager, which means that you're the one who is responsible for creating a schedule that's going to work for you.
Allocating your time effectively and putting measures in place that boost your productivity can be challenging. That's why productivity tools for freelancers can be incredibly beneficial. Whether it's software for freelancer or office equipment to aid in boosting your productivity, there is a major benefit that comes with implementing these freelance tools into your working life.
Pros and Cons of Productivity Improvement Tools for Freelancers
The Pros of Productivity Improvement Tools:
Freelancer productivity can be increased by incorporating productivity improvement tools into your workspace.
Tools for freelancers have the ability to display your workload better to ensure that you don't overload yourself with work commitments.
You're able to enhance your time-management skills. 
The Cons of Productivity Improvement Tools:
Your working environment can become chaotic if you fail to correctly implement these freelance tools and can be more time-consuming than time-saving.
The 6 Best Tools for Freelancers
Here are our top six picks for the best productivity improvement tools for freelancers:
1. Increasing the Amount of Time You Spend Standing
What many people don't know is that sitting for too long can hinder your productivity. This can be a serious problem if you're a freelancer stuck at their desk all day doing work.
However, there is a way for you to naturally reduce the time you spend sitting each day without stopping yourself from working. An electric standing desk is a perfect option if you're looking to increase the time you spend standing each day while still being able to conduct your work.
Not to mention, you also get the negative physical effects on your body by sitting for less time each day. Such adverse conditions include lower back, neck, and shoulder pain. This reduction in the time you spend sitting is going to impact your mood and your productivity levels positively.
2. Make Your Workspace More Ergonomically Beneficial
It's no secret that nobody wants to work when they are uncomfortable. However, we still decide to use the most awkward office chairs, which cause us to complain about how uncomfortable we are and the back pain we experience. However, a forgotten secret to effortlessly increase your productivity as a freelancer is to make your workspace more ergonomically beneficial and comfortable.
With that being said, many don't know how this can be done. Well, something as easy as using an ergonomic office chair, like the ones available from Autonomous, has the ability to give you a more comfortable working environment, which boosts your productivity in a natural way.
3. Try Out Indy
Freelancers can benefit significantly when they use an all-in-one freelancer platform like Indy. The centralized dashboard offers a one-stop solution for freelancers with its complete offering of 9 essential tools. Whether you need to send an invoice while on the road, communicate with clients, track those all-important business hours, or send an estimate, Indy does it all. The nine tools allow you to:
•    Send invoices 
•    Communicate with clients and colleagues 
•    Track your time 
•    Update your online calendar 
•    Send proposals 
•    Write and send contracts 
•    Upload forms 
•    Manage tasks 
•    Add files 
Added to this, enjoy the networking possibilities when you add your freelancer profile. 
Indy differs from many platforms in that it offers freelancers and small businesses a variety of essential business tools in one. Rather than having to splurge on multiple platforms to get your tasks done, invest in one solution that covers it all. Available via desktop and mobile apps, this platform streamlines business processes and keeps them all together on a centralized dashboard. 
When using the Indy platform, you can easily and effectively communicate with clients and send up-to-date invoices to expedite the payment process and ensure that your hard work pays off. 
Indy is a must if you want to enhance workflow, build relationships, and ensure ultimate organization.
4. Start Using Evernote
A great way to boost your productivity as a freelancer is to use office furniture. However, this only covers one aspect of productivity. Comfortability is important, but so is proper planning. That's why Evernote is such a valuable tool for any freelancer's productivity levels.
When creating a 'note' on the Evernote platform, you are assured that you have access to what you've written in that note from any device. This app is equipped to regularly sync between your mobile device and desktop to ensure that you always have access to your important documents. Thus, when you're not at your work desk, you still have the contents of your laptop with you, which is incredibly time-saving.
5. Make Use of Asana
However, having access to your desktop when you're not at home isn't the only way that you can boost your productivity. When planning your day or week, you should use a project management tool, as this is incredibly beneficial to keep your working life organized.
Not to mention, the project management tool available from Asana is an exceptional asset when working on a group project with your clients. This feature can set you apart from other freelancers and it can brand you as being 'on top of your game' and miles ahead of your competitors, as it offers efficiency.
When using Asana, you have the ability to easily communicate with those involved in the specific task, set deadlines for the work you have, share important and relevant files, as well as set reminders, and create to-do lists.
6. Implement Toggl into Your Workspace
In most cases, freelancers don't have a chance during the day to keep track of time. This can be detrimental to the success and productivity of a freelancer. As the saying goes, 'Time is money,' and not managing your time correctly can potentially cause you to lose money, which you want to avoid as a freelancer.
That's why incorporating Toggl into your work environment is so beneficial. When using Toggl, you're provided with the ability to keep track of your time easily. Thus, you're able to effortlessly track the time that you're spending on each task. Due to this, you can easily manage to work on multiple jobs.
7. Signup for Proposify
Many freelancers often have to face the tedious task of constantly creating custom client proposals to receive new work. Let's face it, this is time-consuming and can become disheartening when you put this time in only for the work to go to someone else. Not to mention, in most cases, you're repurposing old material, which produces an element of redundancy.
This is where Proposify can be beneficial. The handy app is equipped with a variety of tools and templates, which can be used to create, save, and modify proposals for your clients with minimal input going into the creation of these proposals. When using Proposify, you're provided with the ability to give more time to spend on your daily activities, like completing current projects and dealing with existing clients.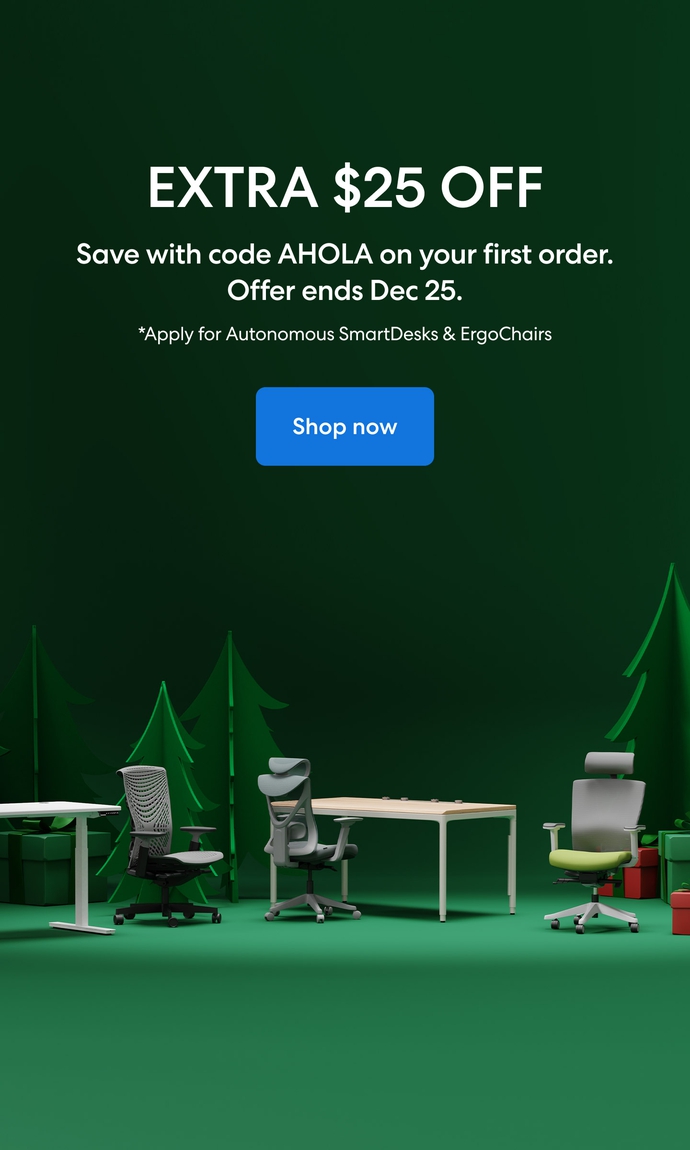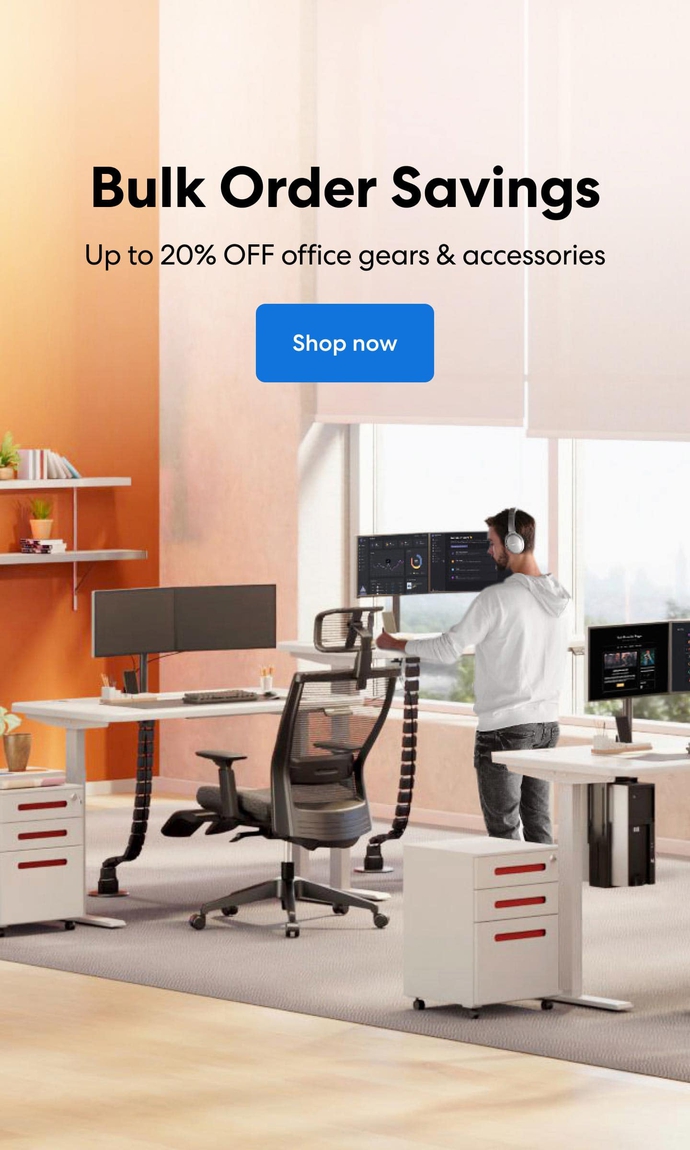 Subcribe newsletter and get $100 OFF.
Receive product updates, special offers, ergo tips, and inspiration form our team.