An ergonomic office chair can be the determining factor between a productive workday and a tiresome one. They support your back, keep you comfortable, and overall, they help you stay energized throughout the day. An innovative office chair design, like an ergonomic one, can only add to all these benefits.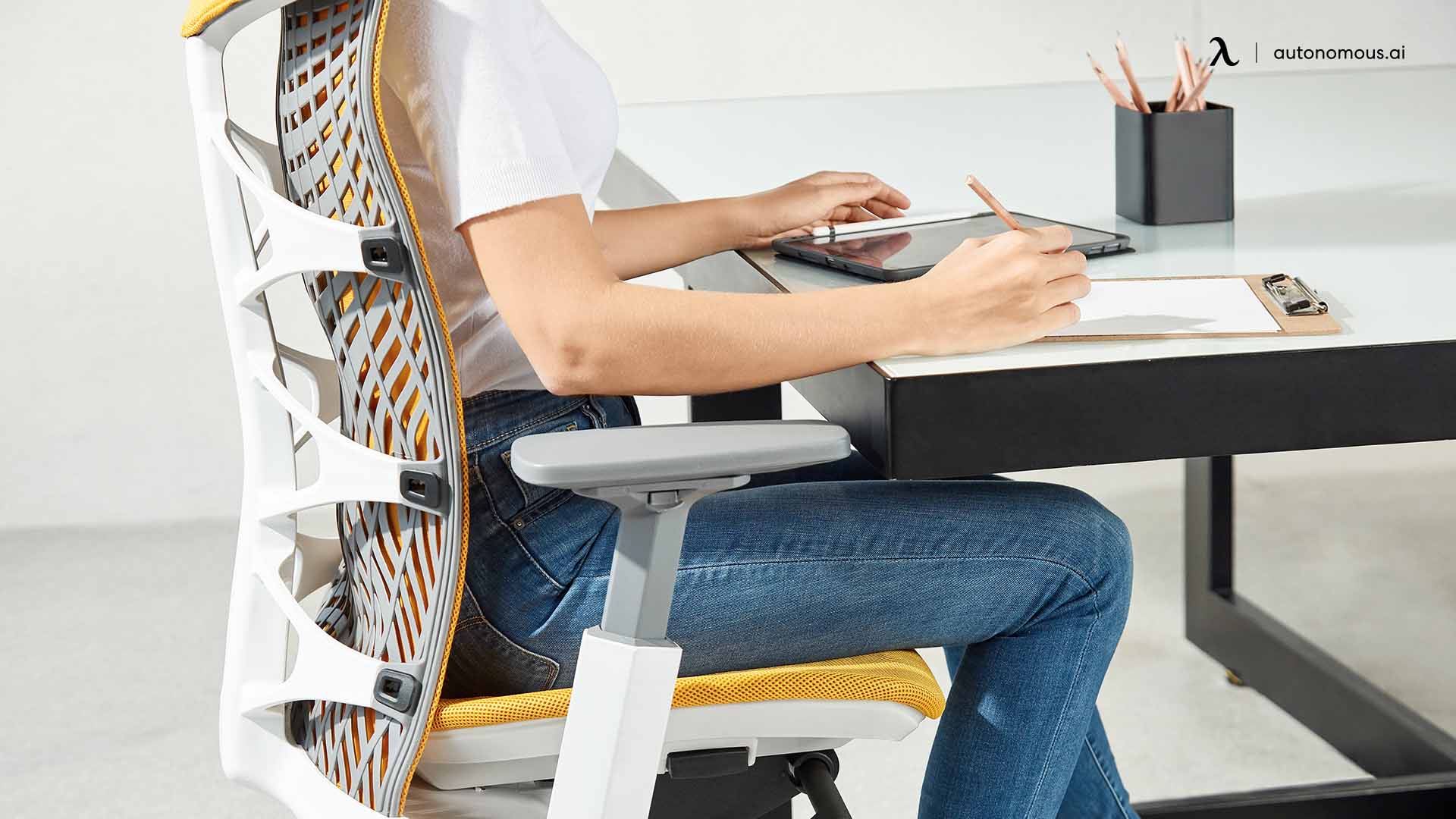 What Are the Pros and Cons of an Ergonomic or Innovative Office Chair?
Pros and Cons of an Ergonomic or Innovative Office Chair
Comfortable
Keeps you productive
Prevents cricks, aches, and pains
Promotes good posture
Often costs more
There are some more concrete health benefits for ergonomic chairs, which use their innovative chair design to help you complete your work efficiently. 
How Can I Pick the Right Design?
An ergonomic office chair design is what determines a quality office chair versus an office chair that is a waste of money. To weed out the ones that may make you regret your purchase, here are some things to look out for. 
Height Adjustment
A true ergonomic, innovative office chair should have a height adjustment. Innovation office furniture is all about customization to perfectly fit the user. Whether you are above, below, or just at normal height, your office chair should fit according to you. 
Lumbar Support
An innovative office chair has the proper lumbar support to maintain a healthy posture and prevent back pain. To find this part, look for the natural curve of the back of the chair. It should have a curve to form to the natural curve of your spine.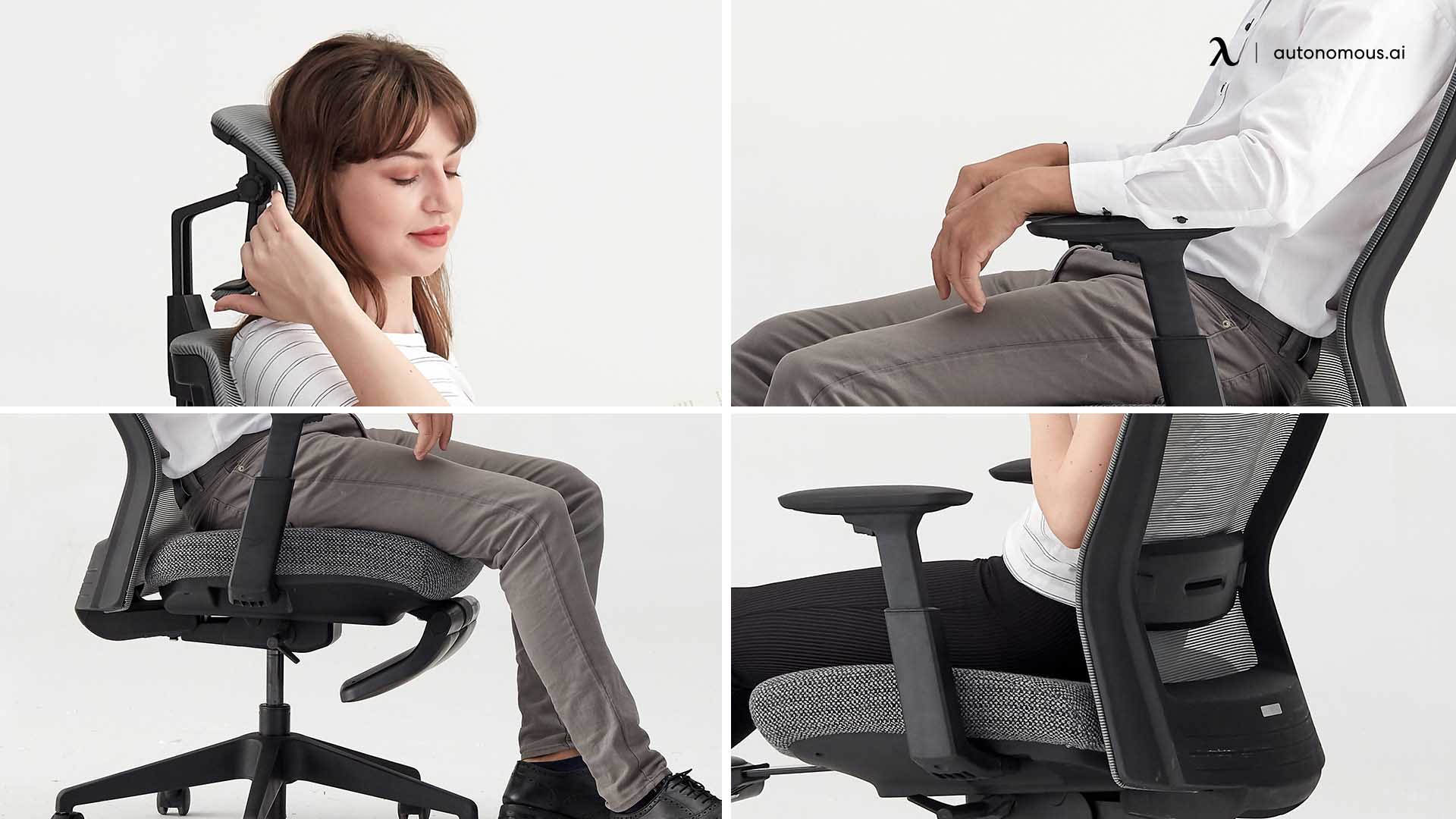 Material and Padding
You should always look for the material, office chair fabric and padding since this is the part that comes in direct contact with your body. Mesh material is a fan favorite, especially for the chair backing, since it keeps you cool and comfortable. You should also check for sufficient padding on the seat. 
Armrests
Believe it or not, but armrests play a role in your posture and comfort. When you have armrests, they take a load off your shoulders, preventing potential shoulder discomfort and neck pain. 
Easy Adjustments
Since the main idea of an innovative office chair is for you to adjust it according to your body, the controls should not be overly complex. Be sure to check that the adjustments are easily accessible and simple to operate. 
What Are Some Different Styles of Office Chairs?
Innovation office furniture is based on ergonomics, which tailors to your body. Still, you can find many styles of office chairs that speak to your style. 
Modern
A modern office chair is for anyone who always thinks about the future. They should have a piece of modern office furniture that works just as innovatively as them. Within the category of modern office chairs is a spectrum that ranges from classic to ergonomic. While we recommend the ergonomic, your body may want something a bit simpler. 
Minimalist
If you value style over anything else in an office chair, then a minimalist chair is a good pick. They promote a decluttered space and make your office feel much more inviting to do work. You can still find an ergonomic minimalist office chair - it just may have some limited features. 
More
Of course, there are plenty more office chair styles, ranging from minimalist to gaming-focused to modern. Ergonomic chairs are scattered among the chair designs. What it really comes down to is your preference for style, comfort, or a combination of both (because you should not have to sacrifice one or the other). 
The 7 Most Innovative Office Chair Designs for 2022
Combining both style, comfort, and ergonomics, here are our top seven picks for innovative chair design. 
1. Autonomous ErgoChair 2
The best ergonomic office chair is the Autonomous ErgoChair 2. It goes without saying that it has all the ergonomic features to be a top runner. Fully adjustable, rotational, and flexible, this ergonomic chair has a fantastic innovative office chair design that works only to keep you comfortable for a productive workday. 
2. Autonomous Kinn Chair
The Kinn Chair has a fishbone design, unlike any of the other chairs on this list. It was designed to promote healthy back posture and good posture while still containing all the other adjustable qualities of a good ergonomic, innovative office chair. 
3. Herman Miller Aeron
This is one of the more popular ergonomic chairs on the market. It features a breathable mesh backing and complete lumbar adjustment capabilities. One of the downsides is that it costs a lot more than most of the chairs on this list. Still, you get many features that make it worth the cost. 
4. Steelcase Gesture
Another expensive option on this list, the Steelcase keeps a classic design that is built to last. The fabric quality is fantastic and could possibly be the best feature of this chair. With wheels, armrests, and adjustments, you can find the Gesture a worthy option. 
5. Modway Articulate Ergonomic Mesh Office Chair
A popular choice is this ergonomic chair from Modway. It has a mesh back and a simple ergonomic design that gets the job done. Though it doesn't scream new or modern, innovation can still rely on the basics. 
6. BestOffice PC Gaming Ergonomic Desk Chair
Innovation office furniture can span to PC gaming. If you are working at a screen, you need the proper support to keep you on edge and ready to go. Complete with leather material and plenty of padding, this is a great pick for any gamer. 
7. LuxFit Premium Fitness Exercise Ball Chair
An innovative chair design does not have to stop at the basic chair design. The LuxFit Premium Fitness Exercise Ball Chair combines the elements of a chair with an exercise ball. Great for posture and core strength, you can stay fit while sitting—a great way to keep you active and healthy. 
The Final Word
Innovation office furniture can come in all shapes and sizes. As for innovative office chair design, you can see that ergonomics and comfort are a priority. Style is still a consideration, but the truly inventive seats combine style with comfort.
Video ads for product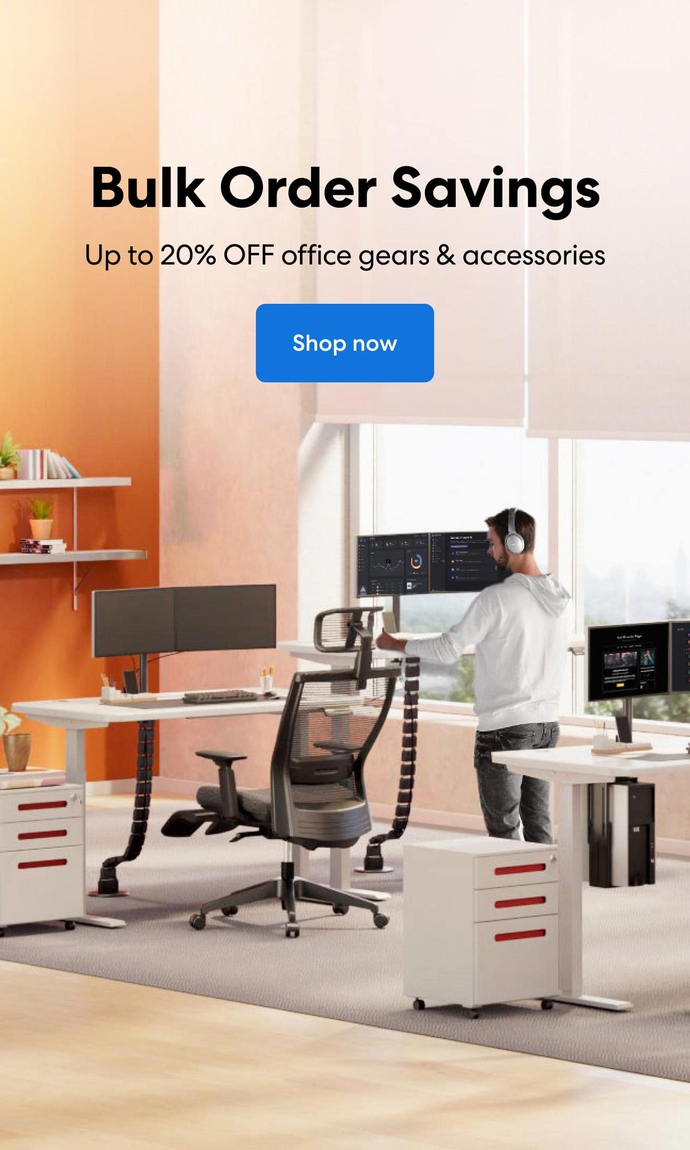 Subcribe newsletter and get $100 OFF.
Receive product updates, special offers, ergo tips, and inspiration form our team.