Smart Products
The 8 Best Office Chairs for Bad Backs with Ergonomic Features

Autonomous
|
Jun 7, 2021
3,757 Views
Back pain is a common affliction that almost every single person experiences in their life. Some even endure frequent back pains up to a point it impedes their daily activities. An area that is significantly affected by it is work, and people can lose a surprising number of workdays due to it.
Since many employees' livelihoods tie them to a desk for more than eight hours a day, they need to consider where they sit. People need to make sure that the desk chairs for bad backs they use can benefit their health. However, picking out an appropriate chair can be challenging if you don't know what to look for.
This article describes some common back pains that most people suffer in their lives, either at one point or repeatedly, and the features you should look out for when picking out an ergonomic office chair for a bad back to help you in that endeavor. It also lists the best chairs for bad backs considering these criteria.
What Are Some Common Back Pains You Can Get while Sitting?
There are many types of back pain people can suffer while sitting, especially if they don't have desk chairs for bad backs. Their severity often varies significantly from case to case. Some might find themselves slightly tense, while others might find the pain debilitating.
In some situations, the pain might come and go, while for others, it might worsen over time without proper rest. Here are some common back pains you may endure for sitting in an inappropriate chair:
Axial Pain
It's probably the most common lower back pain you can get while sitting. The severity of it can significantly vary, as the pain can be either sharp or dull. You can feel it continuously or intermittently as well.
The pain stems primarily from your joints, muscles, bones, and ligaments surrounding your spine. Fortunately, this condition can resolve itself if you rest and take measures to avoid worsening it.
Tailbone Pain
This back pain affects the area around the coccyx, the bone structure present at the bottom of your spine. It usually occurs due to bad posture or direct trauma. People with this type of pain typically feel it the most when they place weight on their tailbones, most often while sitting.
Low Back Strain and Sprain
When you strain or sprain your lower lumbar spine, your muscles and tissues swell and cause pain. It usually occurs when your ligaments tear from their attachments, which may happen due to a sudden injury or, more commonly, gradual overuse. This pain can significantly restrict your range of motion and usually persists for one week or two.
What Should You Look for in an Office Chair for a Bad Back?
An ergonomic chair for back pain efficiently deals with it by allowing you to adopt an appropriate posture. Chairs that let you do so often have good adjustability and features, including an adjustable backrest, lumbar support, armrests, seat height and depth, and finally, comfortable seat and back materials.
Ergonomic chairs for bad backs don't need to have every single feature. A combination of these should be enough to let people sit adequately. The chair's lumbar and back support should curve along your back. It should also encourage you to sit a tad forward to prevent you from slouching.
The height of the backrest is also a cause for doubt—for example, mid-back vs. high-back chair. People might wonder which of these is better for dealing with bad backs. Fortunately, it isn't particularly relevant.
Each type deals with back issues effectively. Ergonomic mid-back chairs tend to support the spine's natural curve and prompt people to sit straight. High-backs do the same while also helping your upper back, shoulders, and neck. Low-backs aren't too bad either as they offer plenty of movement, but they are the worst of the three.
Apart from that, the adjustable armrests and seat height and depth help you tailor the chair to your proportions and needs. The armrests let your arms and shoulders relax, while a good seat position enables you to relieve pain and improve circulation.
However, the seat, in particular, needs to be set adequately. A full fist should fit between your calves and the chair's front edge, your feet must be firmly planted on the ground, and your knees should be at a rectangular angle.
What Are the Best Chairs for Bad Backs?
Now that you know most things you should look out for in an ergonomic chair, you can safely look for a good option for you. Regardless, if you're still unsure about what chair to pick, we can offer you several excellent recommendations. Here are eight of the best chairs for bad backs available:
1. Autonomous ErgoChair Pro
Autonomous designed every feature of the ErgoChair Pro to increase mobility and mitigate your pain as it focused on the well-being of its users. This office chair for a bad back has a stabilizing backrest that features a 22-degree recline with adjustable tension. It can lock in five crucial positions that adequately support your lumbar area by keeping your spine stable.
The backrest and seat use an ultra-breathable mesh that's considerably comfortable, encouraging a good posture. They also move together at an ergonomic ratio allowing you to recline and stretch without pressuring your lower back, thighs, and legs. The chair's flexible lumbar cushion supports your spine's curvature as well, easing your stiffness and pain. It is one of the perfect chairs for bad backs at home.
Its waterfall seat improves your circulation as it distributes your weight evenly, and the highly adjustable headrest prevents you from hunching and straining your neck. Overall, it's one of the best chairs for bad backs because it lets you retain your energy throughout the day.
2. Autonomous ErgoChair Plus
The ErgoChair Plus has an incredibly unique design. Its adaptive spinal support dynamically adapts to your spine's shape thanks to its dense webbing in vital areas. The backrest has a 26-degree recline with an astounding number of 11 lockable positions. While other chairs for back problems suggest an ideal posture, this one easily lets you discover it on your own quickly.
The chair's backrest allows for a great deal of ventilation as it uses thermoplastic elastomer strands. This material is considerably more durable than fabric and foam, environmentally friendly, and way more breathable.
The ErgoChair Plus has an intelligent spring seat with an adjustable tilt that helps stabilize your spine. Its array of coils efficiently respond to every movement, resulting in excellent weight distribution, circulation, and lightness. You can't go wrong picking this expertly designed office chair for a bad back.
3. Autonomous ErgoChair Recline
Among all Autonomous chairs, the ErgoChair Recline is the most customizable and user-friendly option of an office chair for a bad back. It has two levers that let you tailor the chair to your posture and an automatic, weight-activated mechanism that reclines up to an angle of 18 degrees.
This reclining computer chair automatically adapts to your body's weight to keep your spine stable at all moments. It gives you the much-needed freedom of movement without straining your neck, shoulders, back, and arms.
The chair's backrest and seat have a responsive, breathable mesh back that keeps you cool. It's strong and allows a considerable amount of airflow. Both pieces contour to your body to distribute weight and pressure evenly.
Lastly, the adjustable lumbar support is subtly arched and easily adaptable to support your spine's natural curvature. It's one of the most remarkable ergonomic chairs for bad backs you can get as you can have a great posture whether you lie down or sit upright. Also, with the optional headrest and legrest, it may very well be the best office chair for upper back pain.
4. Herman Miller Embody
The Embody's design began as its designers recognized the existing office furniture problem, that it makes people stiff as bodies are meant to move constantly, and opted to solve it. Their results were an ergonomic chair for bad backs with an extraordinary benchmark for pressure and weight distribution, support, and natural alignment.
One of Embody's technologies, the Pixelated support, allows the chair to conform to your body's micro-movements thanks to a dynamic array of pixels. It reduces the pressure you feel and encourages movement. These two are vital aspects to improve and maintain your circulation and focus.
The backrest resembles a human one with flexible ribs and a central spine. Its adjustment lets you align the backrest with your spine's natural curve with ease, resulting in an appropriate neutral posture. Once you tailor the chair to you, the back automatically adjusts as you change positions.
Lastly, the seat has four distinct support layers with their own set of properties and manufacturing processes. They all complement each other and adapt to your shape efficiently with a high degree of fidelity. However, these technologies come at a high cost. If you can afford it, this office chair for a bad back can be a superb option.
5. Steelcase Leap
Steelcase Leap is one of the most extraordinary ergonomic chairs for bad backs. It offers a near-perfect fit and a significant range of adjustments. With it, you can enjoy full support regardless of your body's shape and size and improve your well-being and productivity.
One of the best features this office chair for a bad back offers is its freedom of movement. Moving mitigates the pressure your spine endures, oxygenates your muscles, and increases the blood flow toward your brain. Every characteristic of this chair works toward that goal and adequately supports your body.
The Leap office chair has a natural glide system that allows you to recline without straining your arms, neck, or shoulders. It keeps you comfortable as you change postures and enables you to remain more attentive. You can effortlessly adjust the chair's recline degree with a paddle and its resistance level with a knob next to it.
The chair has a flexible seat edge that relieves pressure on your thighs and a LiveBack technology on its backrest that allows it to change shape and support your spine. This reduces your chances of lower back sag and, ultimately, a bent posture. If you were looking for chairs for back problems, this one could quickly solve them.
6. Humanscale Freedom Task with Headrest
The Freedom Task proves that you can have an ergonomic chair without manual adjustments. This office chair for a bad back encourages movement throughout the day and tailors itself automatically to every user.
It's one of the most extraordinarily comfortable desk chairs for bad backs due to its sculpted cushions that mimic your body's natural contours. These cushions decrease the load on your pressure points.
The chair has an articulating headrest that efficiently supports your head and neck as you recline. It can move as you change postures and enables you to remain comfortable in most positions.
Its self-adjusting recline also eliminates the necessity of traditional mechanisms. These can make the chair bulky as they can weigh up to 15 pounds. The Freedom Task uses your body weight to adequately adjust the recline's support in its place, regardless of your size. It has synchronous armrests as well that stay with you as you recline.
7. Raynor Ergohuman Chair ME7ERG
The Ergohuman chair has numerous ergonomic features. It also has an outstanding high back and a headrest. It's among the best chairs for back problems as it offers extraordinary comfort at an accessible price tag. You can use it all day and not feel your back troubled at all. It fits a wide range of users thanks to its adjustable characteristics.
Its most remarkable feature is the lumbar support as it's better than the one most other desk chairs for bad backs have. The support pushes out a lot, making this office chair for a bad back the first thing you feel when you sit on it, and it automatically adjusts, so the pressure it emits depends on your weight.
8. Nightingale CXO 6200D+
Nightingale tries to solve the back pain issue by designing one of the most comfortable chairs for back problems. The chair effortlessly contours your body's shape and offers excellent support throughout the day. It has numerous features that help it with this task as well.
The adjustable headrest supports your neck, mitigating the pressure you feel. Its thoracic support has a pad with a unique ENERSORB foam, and you can quickly move it up and down to put it in the position you find most comfortable. The waterfall seat minimizes the pressure your thighs feel and promotes good posture. Overall, it lives up to its name as one of the most comfortable ergonomic chairs for bad backs.
The Bottom Line
Numerous office chairs are suitable for people who suffer from frequent back pains, but some stand out from the rest. Most of the listed chairs for back problems have excellent lumbar support and comfortable seats to go along, making them exceptional choices for everyone, whether they endure frequent pains or only have them intermittently.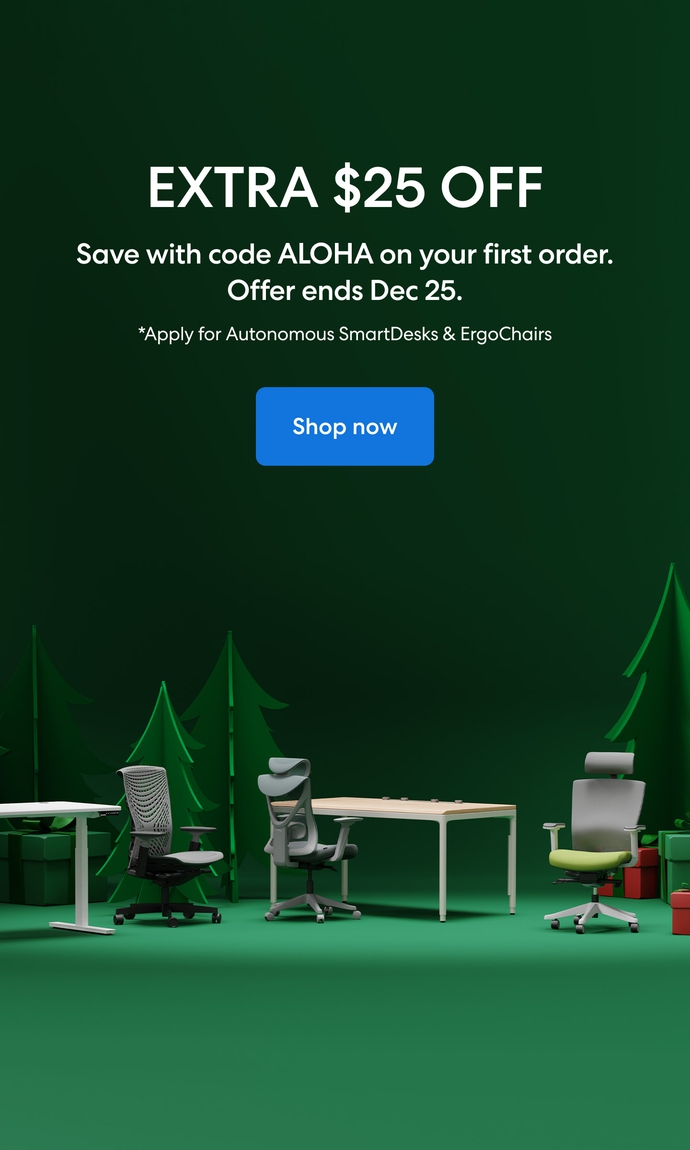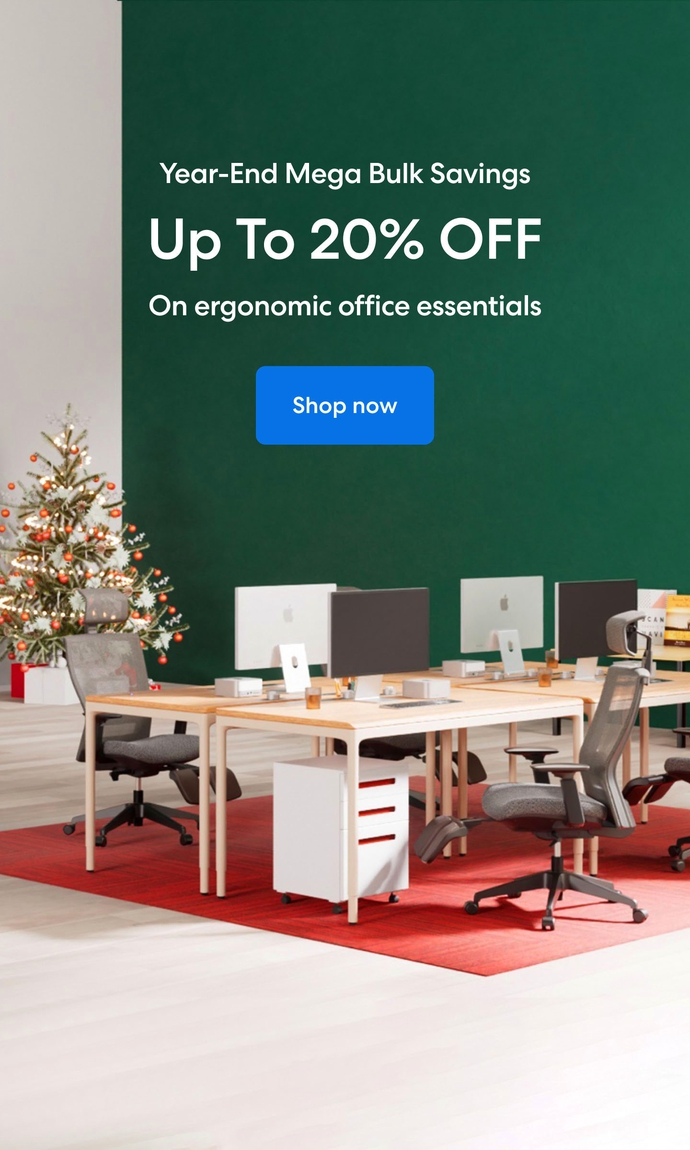 Subcribe newsletter and get $100 OFF.
Receive product updates, special offers, ergo tips, and inspiration form our team.