Are you one of those people who take their workplace furniture seriously? The importance of having the right furniture in the workplace is high, especially if you are looking to get a comfortable, productive work session. Though many factors affect your workplace furniture's final pick and choice, some just play a role greater than others. For instance, computer desk office setups, and a pair of ergonomic chairs and desks that match your home office theme is a win-win for most of us.
After all, the best home office setup has some cool play on aesthetics, but one thing you must know is that looks aren't the only thing you should look for in a home office computer desk and chair. The right office computer table and chair will give you a comfortable and ergonomic place to work so no part of your body is under stress.
This article will cover top computer office desk and chair sets for your home office or professional workplace setup.
Best Office Computer Desk and Chair Set
If you have been working from home for a while, you must be wondering about leaving this bed. Sure, you love to check emails with one eye open and assign work right in covers but sitting and working in bed is extremely harmful to health. It ruins the posture, damages your mental health, and stresses your body muscles.
Though no one is ready to spend a handful on making the best home office setup, having the best ergonomic chair and standing desk for your home workstation will only benefit you for the days to come. Thus here are some of the best computer desk office sets and chairs and tables that will go well with each other.
1. SmartDesk Core and ErgoChair Pro
SmartDesk Core and ErgoChair Pro are the best combination for various reasons. SmartDesk Core is a height-adjustable standing desk that can be used both while standing and sitting. This desk comes with an electric motor to operate the height, and the four programmable settings make it easy to be used by anyone. SmartDesk Core is available in many colors, and you can choose the best one depending on your entire home office theme.
For many reasons, another great product from autonomous, ErgoChair Pro, goes well with SmartDesk Core. This chair offers active spinal support and full adjustability. The smooth recline can be locked in five different positions, and the chair has a weight capacity of 300 pounds as well. You can also use the Autonomous promo code if you have your eyes set on this stylish duo.
2. SmartDesk Pro and ErgoChair Plus
SmartDesk Pro is a height-adjustable desk from autonomous that comes alone, but thanks to its variety of colors and tabletop designs, you can pair it with multiple chairs. But for various reasons, ErgoChair Plus is the most suitable choice for this product.
SmartDesk Pro is a height-adjustable desk with four programmable settings. The desk has dual electric motors, and it can support extra-large desktops as well. The natural wood top and classic finish make this product a good choice for every workplace.
3. John Lewis Natural Green Desk
The John Lewis's wooden computer desk office set is simple and pretty. This desk is ideal for both work and study. In addition, the John Lewis desk and chair setup are ideal for people who love a minimalist home office desk setup. Another great thing about this product is that it has enough storage to keep all your files aligned and safe.
4. West Elm Leather Chair and Audrey Desk
Helvetica is a nice office chair with a deep and enveloping shape that is inviting. It is covered with fine Italian leather with a rich and diverse texture and a lovely aging potential. This height can be adjusted, and both swivels and tilts on the functionality side. Its vintage appearance continues onto the metal base, completed in an old bronze layer. It is not inexpensive, but its quality may be appreciated.
Pairing the west elm leather chair with Audrey desk will give your workplace a calm and productive vibe. In addition, this work desk will elevate the professional look of your entire home office setup. The desk body consists of lacquered engineered wood, supported by thin metal legs in an old brass finish. We liked the textured geometric accent on the front of the drawers — a subtle touch of Art style. And on the practical side, there is plenty of room for storage and a pleasant gentle glide movement for open and closing cabinets.
5. Vitra Hal Office Chair
If you love a little sun in your home office, we don't think there is a better choice than the Vitra hal office chair. This chair poses a smart design which will make sitting on it not only comfortable but also fun. The smooth wheels allow maximum movement but don't wobble enough to make you uneasy while working.
The Hal is far more comfier than you would have thought with its organic and ergonomic shape. The arm is resting softly, curving to the outside, allowing the elbows to settle and rest. As a result, it is both useful and attractive.
6. Oak Natural Oak Desk
For people who love a touch of wood in their homes (basically everyone), the oak furniture and solid oak computer desk office set is one of a kind. The desk has six rooms through large drawers and a cabinet. It is built from 100% solid oak with internal drawers and back. This one will fit in any interior design timelessly.
7. Danetti Marco Faux Leather Chair
The Marco is on the corporate side, maybe the most traditional chair in an office, yet it shows great design. You need to glance at its curved shape to know that your back is there. It's tapered with a high-quality design with beautiful fastening detail, while deliberate chrome braces provide your elbows somewhere to rest. And the best part? This chair pairs with most of the desks, and you will love this comfy companion in your home office setting.
8. Micke Compact Desk
If compactness is your search, then the Micke desk is where you should stop at. The Micke computer desk office set is cheap, easy to assemble, and very space friendly. The white color is timeless and goes with every office setup, and we love that this desk offers a keyboard tray/storage option despite being so tiny.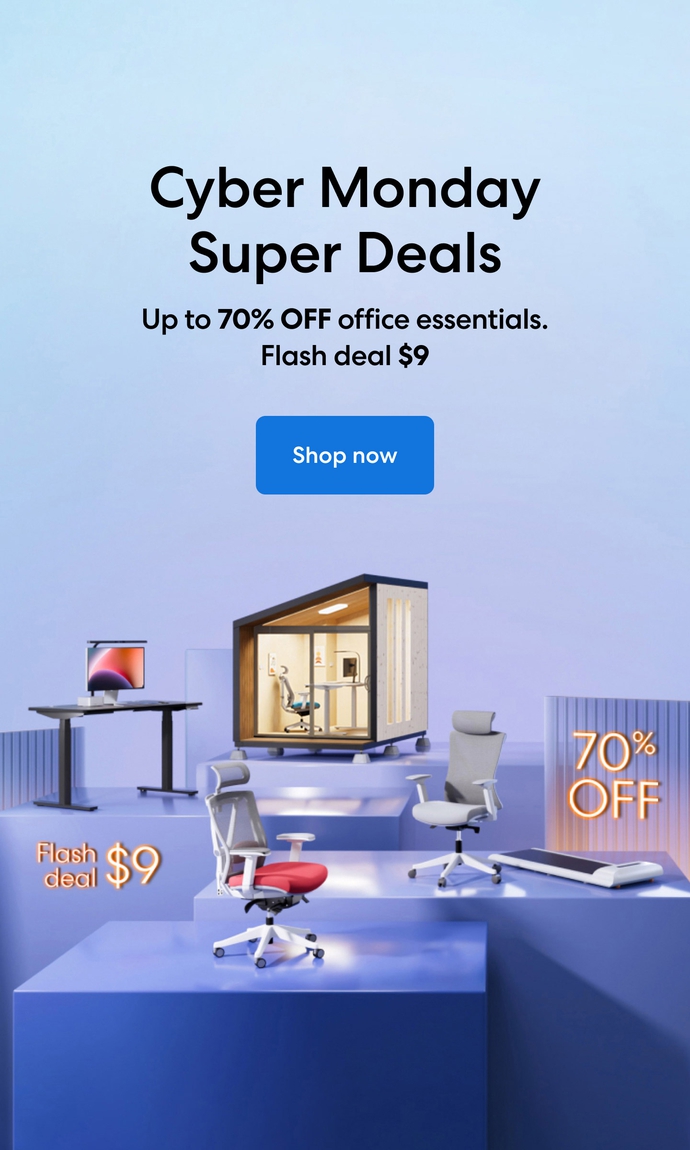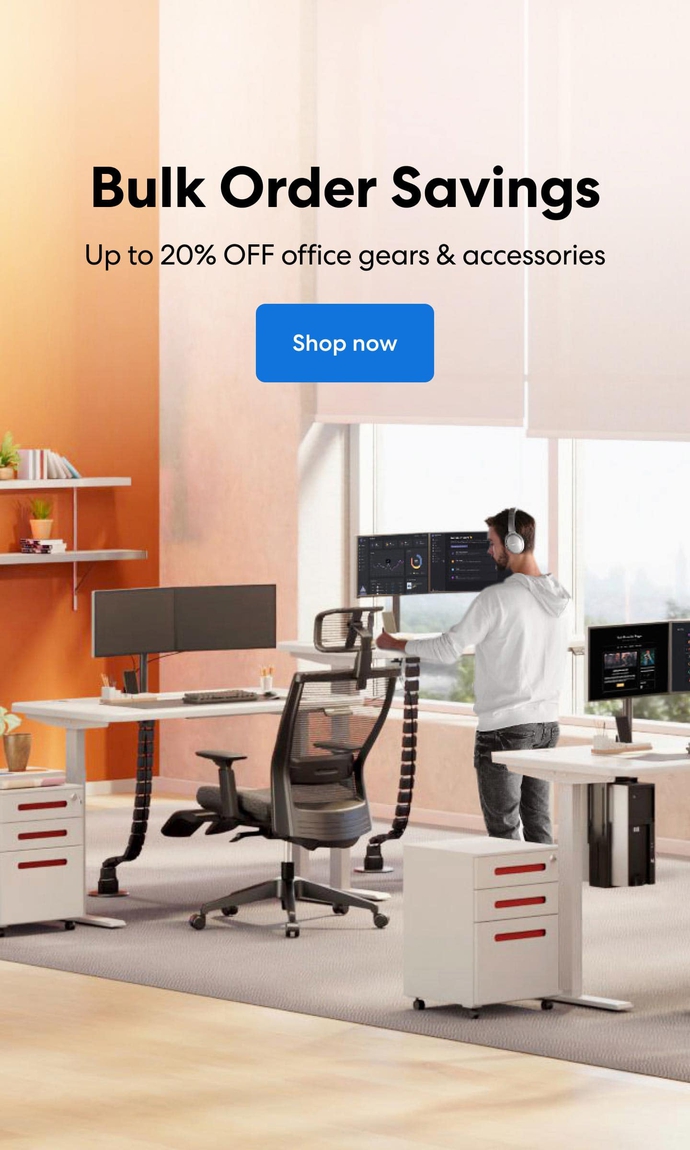 Subcribe newsletter and get $100 OFF.
Receive product updates, special offers, ergo tips, and inspiration form our team.