Smart Products
The Best Desks on the Market (with Pictures) – Buying Guide

Autonomous
|
Feb 3, 2022
1,225 Views
This gallery/review reflects our passion for different types of desks and sizes for all home offices. We hope that this comprehensive guide will serve as a starting point for anyone wanting to buy a new desk for their home or office. 
Desks are the most versatile piece of modern office furniture. A wonderful desk may be the focal point of any room dedicated to a single activity, whether it's to pass time, study, work, or simply have fun. 
The options you'll discover while purchasing an office desk type are unlimited, making it one of the most singularly varied pieces of furniture one can purchase. We would like to help you filter through the various desk styles and forms so that you can find exactly what you're looking for. 
Buying Guide 
Desk Dimensions
First, the usual height of a desk is between 28 and 30 inches. Divide your height by 2.5 to determine how high a desk should be to best suit your height and optimize your posture. 
You can also select a desk based on the breadth of its tabletop to accommodate your room or workspace needs. 
Small: If you're looking for a desk for a small space or a child's study room, look for desks that are under 40 inches wide. They keep your room feeling wide and big despite having a smaller tabletop size than other options. 

Medium: With a width of 40" to 60", these are standard-sized desks that will fit into practically any room size and design. 

Large: These desks have a tabletop width of more than 60 inches, making them ideal for larger settings with busy tabletops. Large workstations also provide more storage options than smaller desks, such as hutches, drawers, and cabinets.
Budget 
Office desks, like any other item of furniture, vary in price. Materials, structure, and manufacturing technology all have a role in the production process. Office desks are typically made of wood or metal for durability.
Features such as glass tops, veneers, or solid wood can help you save money. While the best office desks -in terms of quality and design- are more expensive than most, you don't have to spend a lot of money to get a desk of great value. 
Common Different Types of Desks
Desks are categorized into a wide range of categories. The kind of desk you choose will define the room it stands in from compact, minimalist pieces to office-filing sprawls. Here is a list of 11 different types of desk for you.
1. Writing Desk 
These are open, minimalist workstations with little storage and a huge work surface. Writing desks look great against a wall or in the center of a home office floor. This type of desk style is more suited for a laptop than a desktop computer. The simple, conservative design works well in almost any setting.
2. Secretary Desk 
You should acquire a secretary office desk type if you want a desk where you can keep a lot of paperwork and other workplace essentials. 
Throughout the years, the secretary desk has evolved. The typical secretary desk resembles a desk and a dresser in appearance. Behind a panel that acts as a desktop when opened, it is loaded with compartments, cubbies, and drawers. 
In comparison to their predecessors, modern secretary desks are smaller and less bulky. Many versions have front-facing hidden compartments and drop-down lids. 
However, because of the covers on the front, secretary office desk types are not suitable for the use or storage of desktop computers and printers. Smaller ones, on the other hand, may have enough room for a laptop and a mouse. 
3. Computer Desk 
This is another office desk type for your consideration. Computer desks are the most practical and functional of all home office desks. These include enough room for a computer tower and monitor, as well as storage for any computer supplies, cables, and peripherals you might need. 
This is built for efficiency and simplicity, just like a writing desk, but with more space for office supplies.
A keyboard tray and a huge storage area for the CPU are crucial elements.
However, because laptops and tablets have more than enough processing capacity to manage everything digitally, an increasing number of individuals are abandoning their huge desktop PCs in favor of laptops and tablets. 
Since you don't need the traditional computer desk components like a keyboard tray or a CPU storage portion, the various types of computer desks may become obsolete. Nonetheless, you may still want a computer desk style for your house.  
4. Executive Desk 
Executive desks reign supreme in the world of home offices. These carved wood specimens exude a feeling of elegance and timeless appeal that sets them apart from other models with plenty of drawer storage and surface room, as well as a fairly large footprint. 
An executive desk style, which is often what comes to mind when thinking about classic desks, can come in a range of forms and shapes, including: 
Rectangle desk;

L-shape desk;

U-shape desk; and

Massive desk systems 
The L-shaped standing desk is ideal to use in small spaces and corners. A 'bridge' (perpendicular wing) connects the two. It has a large surface area for multitasking as well as storing several office items.
Another benefit of an L-shaped desk style is the amount of room it provides for your home or workplace decor. You can use it to display books, photo frames, and even plants. It also contains additional file cabinets where you can store your papers. You may even add a keyboard tray to free up space for additional items, such as pencil holders. 
The U-shaped desk style, on the other hand, is similar to the L-shaped desk in that it has a bridge that joins two desks to create a wrap-around design. It's designed to be used in wide spaces and has enough room for household or workplace goods and equipment. The U-shaped desk's design also allows you to keep your belongings within arm's reach, increasing your productivity. 
5. Corner Desk 
This is another type of computer desk based on its shape. In their most basic form, corner desks can be a space-saving solution to space constraints, or they can be a sweeping suite of surface area in their most elaborate forms. Depending on the size you want, they can provide more desktop space in a smaller area or a large L-shaped spread. The fact that they can provide extra legroom is the best feature.
Moreover, the Autonomous L-Shaped SmartDesk has a modern design with clean lines that go well with any environment. The L section of the desk is ideal for people who need more workspace. 
A SmartDesk Corner expands from 29.5′′ to 48.5,′′ allowing even tall people to use it comfortably. It also rises quickly, at a rate of around 1.5" per second. Furthermore, the corner desk's desktop is made of 1′′ thick MDF wood, which means it will not bow over time. 
6. Floating Desk 
This type of computer desk is mounted directly into a wall, utilizing all available space on the floor. These desks are highly beneficial for those with limited space because they are often installed with shelves and drawers, taking advantage of the vertical frame. If you stay in a dorm room, the floating desk is ideal.
7. Standing Desk (Adjustable Height Desk) 
This is an interesting kind of desk you may want for your office. There have been a lot of health concerns in recent years about how bad it is to sit for long periods. As a result of the alleged health benefits of working at a standing desk, such desks are becoming increasingly popular. 
You can choose between a manual or an electric standing desk for height adjustment. This height-adjustable desk allows the user to select the ideal working height without having to slouch. A sit/stand reminder is available on some models, which alerts users when it's time to sit or stand. Others have an LED display that shows the precise height of the desk. 
A standing desk converter is a common variant of this workstation. It can be easily installed onto your existing kinds of desk and modified to allow you to work in either a sitting or standing position.
Stand-up workstations are divided into three categories: 
A workplace accessory that allows you to work standing up at your standard desk

Desks that can be raised and lowered

Static stand-up workstations that remain in an elevated position all the time

 
Furthermore, if you're looking for a high-quality, durable workplace standing desk, the Autonomous SmartDesk Core is a good option. This adjustable standing desk features low lift noise levels of 50dB and energy-efficient dual motors. To achieve comfortable sitting positions, you can lower the desk height. 
If you keep up with the latest ergonomic working trends, you've undoubtedly considered investing in a standing desk converter. 
Because of the numerous benefits that products like the electric monitor riser by Mount-It! provided to an ordinary working individual, they may be a great addition to any office space.
Your standard desk style becomes a sit-stand workspace with the Mount-It! desk converter. Standing desk converters are mounted on top of the work surface and have a height adjustment feature that allows users to work while transitioning between sitting and standing. The Mount-It Corner features a large desk area, a large keyboard tray, and eight adjustment choices, among other features. 
8. Roll-Top Desk
A roll-top desk style has a long history. It usually consists of a desk with a rolled cover over it. When the top is rolled back, you'll usually find a variety of organizational features, including slots, drawers, and other features. 
These types of computer desk are fantastic for keeping mail and other office supplies organized, but when you don't want your office area on display all the time, just roll the top down, and everything can be hidden away, leaving only a gorgeous, elegant piece of furniture to admire. 
9. Armoire Desk 
Armoire desks are both useful and stylish, especially if you want an ornate style for your office. Everything is kept inside the unit, just like wardrobe armor, and it can hide away your workplace materials and office equipment when you don't want them to be seen. 
The keyboard, as well as one or two drawers designed to contain your files, may usually be rolled out. An armoire office desk type can be useful for all your essentials in a home office, but if you require more than a small amount of desktop space, this type of desk may not be the best choice for you.
10. Lap Desk 
If you prefer to work while sitting on the couch or bed, a lap desk would be perfect for you. A lap office desk type provides a study surface and allows you to work from your couch, bed, or any other place in your home office. The lap desk's height is adjustable, ensuring that you don't strain your neck and back while working. 
Lap desks have been around for decades, which may surprise you. Thomas Jefferson, a US founding father and former President, is reported to have used a mahogany lap desk to write portions of the Declaration of Independence. His lap desk included a drawer where he could keep his ink.
11. Treadmill Desk 
Treadmill desks are dismissed by some as a trendy workplace design that will soon fade away. However, with so many health-conscious people these days, the treadmill desk is unlikely to be overlooked. 
A treadmill desk style, as the name implies, combines a treadmill and a desk. The latter is usually a standing desk type that may be adjusted in height. On the other hand, the treadmill is hidden beneath the desk. This set-up or arrangement allows you to exercise while working on your computer, whether it's sending emails or writing memos.
Even still, there's no doubt that a treadmill desk can help you spend less time inactive at work. Treadmill desk style use has also been shown to improve productivity and focus while working. Many have suggested using the foldable treadmill by WalkPad.
Conclusion 
Now that you've learned about various different types of desk, you can start looking for one that meets your requirements—whether you need a large enough work area or one that adds a touch of elegance to your home or business.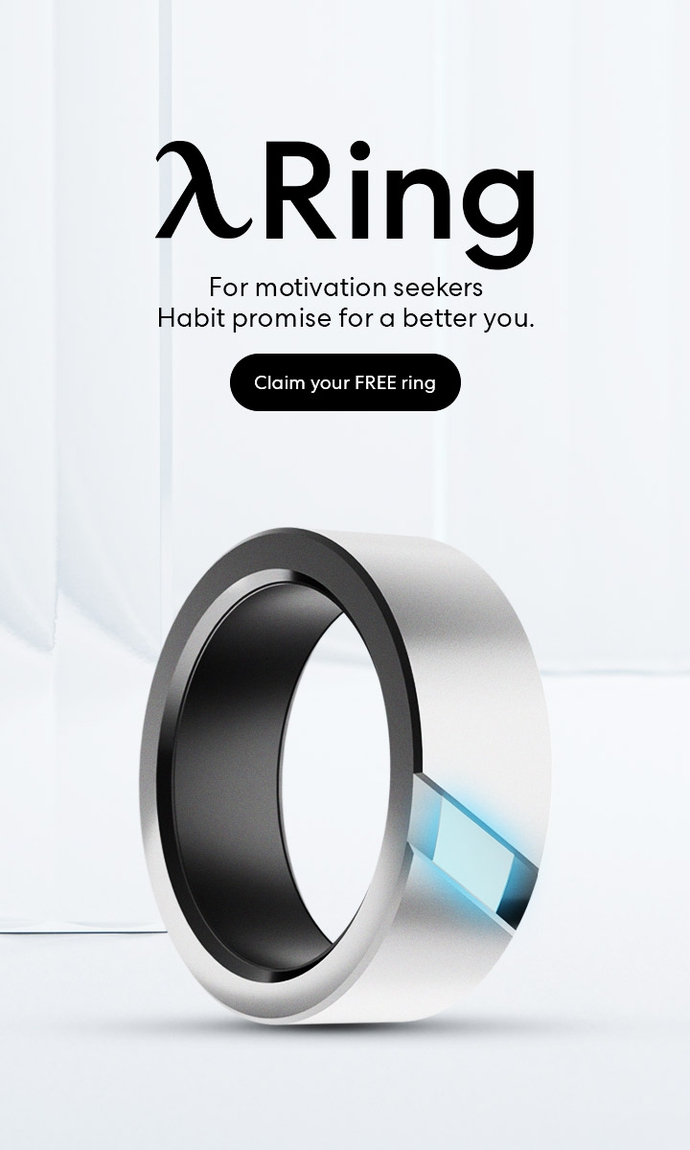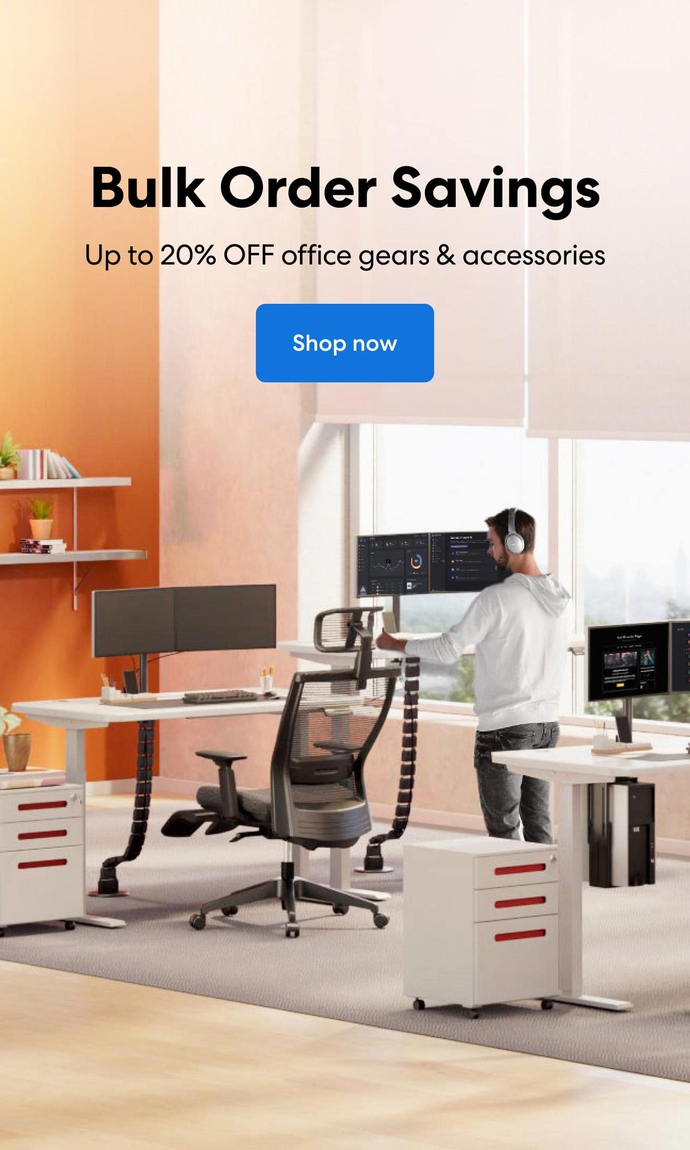 Subcribe newsletter and get $100 OFF.
Receive product updates, special offers, ergo tips, and inspiration form our team.