Smart Products
The Best Top-rated Industrial Office Furniture of 2023

Autonomous
|
Aug 18, 2021
3,229 Views
Industrial style office furniture is a trendy new style that has taken the interior design world by storm. To incorporate industrial features into their workflow, an increasing number of people are purchasing industrial office furniture.
What Is Industrial Modern Style?
The rough and unpolished appearance of the industrial modern style is its distinguishing feature. Its aesthetics abandon frills in favor of form-following functionality. It is all about exposed hardware, unrefined metals and wood, distressed surfaces, and factory-inspired pieces.
Additionally, the industrial-chic style is defined by distressed, rustic, and modern furniture with clean lines, and a factory vibe. You can incorporate it regardless of the size of your space. The clean lines, and organic accents suit most spaces, no matter what size they are.
It combines modern aspects with polished to earthy mid-century aesthetics to create a one-of-a-kind, timeless, and simple approach to design.
What Is Modern Industrial Office Furniture?
This style of furniture takes its design cues from industrial spaces, and old factories. Modern industrial furniture, or furniture that appears to have been employed in a production setting, is frequently used in this design.
Here are some of the best-rated, and most popular modern, industrial office furniture that you can add to your office setup.
The Best Industrial Style Standing Desks
Standing desks are great for alternating between sitting and standing while working. Those looking for an industrial-style standing desk, have come to the right place. Here are some of the best industrial desk furniture to buy in 2022.
1. SmartDesk Core from Autonomous
The SmartDesk Core makes the ideal industrial home office desk, or an industrial executive desk for an office setup. This standing desk is great because the desktop comes in 16 different color or textural options.
The best desktop materials for an industrial setup are bamboo, dark bamboo, walnut, and white oak. You could also choose white or black to add a more simplistic, but complementary addition to any industrial style setup.
There are three color options for the desk's metal frame. They are white, black, and grey, so you can achieve a modern industrial look that suits your space perfectly.
When you choose an Autonomous standing desk, you can achieve the design you are looking for without having to compromise on ergonomics, or quality.
2. Autonomous' SmartDesk Corner
A corner standing desk is great if you need a little extra space to house additional tech equipment, and they put everything within arm's reach. The SmartDesk Corner is another great product from Autonomous. You can choose from a white, black, or walnut desktop, and a white or black frame to suit your industrial modern workspace.
This L-shaped home office standing desk also comes with a five-year warranty, and a whisper-quiet triple motor that allows you to adjust the height of the desk quietly, and efficiently.
3. Uplift V2 Curved Electric Standing Desk
This industrial-style standing desk is available in two colors, namely black and white. If you want, you can have the desktop constructed out of bamboo, or rubberwood for an additional fee to achieve a more rustic look.
Its proportions make it a roomy corner desk that can hold a variety of computer accessories, and its weight capacity means you never have to worry about things tumbling over.
The desk comes with a 15-year warranty, and free shipping, as well as an anti-collision system.
4. Bamboo Standing Desk by Jarvis
Jarvis Bamboo is the ultimate adjustable height workstation for those who are conscious about the environment and want a desk that looks good. This bamboo desktop has a robust UV-cured, water-based polyurethane coating that would look great in any industrial office area.
The motors on the desk are silent, and it takes about 1.5 seconds for the desk to adjust to a new height. The black steel structure of the desk can support up to 350 pounds of weight.
Pair Your Standing Desk with the Best Standing Desk Mat
The Autonomous Anti-Fatigue Mat is the best standing desk mat currently available. PVC leather, an anti-slip layer, and polyurethane make up the structure.
All three come together in a remarkably seamless manner to guarantee that your body receives all the support it requires as you work. It also gives your office a contemporary industrial feel.
Industrial Style Office Chairs
Even when designing an industrial-style workspace, you should still buy an ergonomic chair. Here are some of the best industrial office chairs to choose from in 2022.
1. ErgoChair Plus from Autonomous
The ErgoChair Plus is an ergonomic office chair that has modern industrial aesthetics that pairs well with any standing desk. 
It is made of breathable material and can support 300 pounds. It has 11 lockable positions, and a backrest that reclines 25 degrees, giving it great versatility.
Autonomous gives you a choice of six designs. Some of these include a black frame with grey TPE, a white frame with grey TPE, and a black frame, and grey TPE with grey mesh. All these designs complement any modern industrial-style office interior design.
2. Autonomous' ErgoChair Pro
Another great entry from Autonomous is the ErgoChair Pro. This ergonomic chair is fully adjustable to provide great ergonomic support and comes in six different color options.
Some of the best design choices for an industrial-style office chair are all black, cool grey, and black and white.
It is composed of breathable woven mesh and is the ideal office chair for providing the right amount of support, and durability. The ErgoChair Pro is also built entirely of environmentally friendly components.
3. Antonio Executive Office Chair
The Antonio Executive Office Chair has beautiful proportions that envelop the torso for ultimate comfort. There are two color options, namely vintage brown, and malted ebony.
This office chair was inspired by a classic 1960s midcentury form, and has top-grain leather upholstery, a strong metal frame, and a height-adjustable seat. Vintage brown leather is used to accomplish this look.
Guidelines for Selecting Industrial Office Furniture
A great office environment means having the right furniture that an individual will feel good about spending a large amount of time in. Continue to read to learn how to build your dream office. The environment you create should be one in which you, your coworkers, and all members of your team can complete their work effectively, as well as one that they can enjoy. It is all the rage these days to have an open floor plan, which has greatly changed how you should furnish your home. The basics cannot be taken away, though: boho desk and chair industrial office furniture.
You should be aware that some companies are moving away from desks in their offices to a less structured setting. Nevertheless, this might not be the best industrial office furniture solution for every business. When you're asked to complete a number of tasks during an office remodel, buying industrial look office furniture may seem daunting. However, you don't need to worry about it. The office furniture online selection and planning process will be painless once you follow these top tips.  
Write down what you need in terms of necessities
Make a list of the most basic industrial design office furniture needs for your office before you think about furniture. In addition to the items you need for your office, you should include items like a computer, fax machine, printer, telephone, storage, and so on.
Consider how to plan to use the office when you make your industrial chic office furniture list. For graphic artists, you might need a large table or workspace for a computer and artwork. If you are a consultant, you may need a place to meet your clients and store locked file cabinets so your documents are safe.
Files and supplies must be accounted for
At least in the context of your needs, a snazzy desk that looks hip may not be functional. Café tables and chairs might look beautiful in a catalog, but would they work in your office? Consider your workplace culture and your role. Additional industrial office sets or furniture items such as storage cabinets, bookshelves, and computer stands make your workspace more functional, ergonomic and offer more storage space.
A company should consider employees' comfort and happiness when buying or ordering online office furniture. If you have moody and irritating employees on your staff (pun intended), likely, they would not feel at home being tied down to hideous cubicles or desks.
An agitated state can lead to negative effects on productivity and performance. In the resulting chaos, disgruntled employees are highly unlikely to achieve their goals. That is not what employers want for their employees!
Evaluate your location
The size of your office determines the amount of modern industrial office furniture you should purchase. In addition, you need to take into account the number of employees at your workplace. Choosing a larger co-working table is an option if you have a few employees in a small area.
Small office spaces can get crowded with more employees. That's why the number of small, comfortable tables needs to be increased. Your office furniture should fit your workspace and have enough room for you to open closets and drawers, as well as so that people can get to their desks and enter and exit your office.
Make sure that the furniture you choose is suitable for your needs
At least in your context, a striking desk that looks cool isn't always functional. A beautiful catalog might feature café style chairs and tables, but would they be appropriate for your office? Remember the nature and culture of your work at all times.
Ensure your office's new office space has extra storage space, ergonomics, and functionality by adding bookshelves, computer stands, and storage cabinets. A quality office should integrate technology and promote efficiency, even though it might seem like just a place for you to work.
Consider how you will integrate your electronic components into the tech office design. You should also consider your cell phone, video camera, or music player, in addition to your computer and printer. Keeping unsightly cords hidden is possible with a good desk that includes wire management.
The furniture you select should reflect the style of your home and be consistent with it
Now you can express yourself creatively. Decorate your home in a style that speaks to you. What style do you prefer? Steel and glass furniture has an industrial feel, while wood has a more traditional style.
A combination of these materials may be suitable for a transitional environment. Choosing a common design theme for your desks, cabinets, chairs, and other prominent elements will create a unified look in your office.
Industrial office furniture does not always have to appear unattractive because it withstands more wear and tear. You can customize industrial workstations with accessories such as open shelving, adjustable-height surfaces, keyboard trays, and footrests and choose from various materials and colors.
Stay consistent throughout the facility and pick something that reflects your style and the brand of your company. By doing this, not only will the work environment look and feel uniform, but the colors and materials used will be similar, making future reconfigurations and additions easier.
Inspiring Industrial Style Offices Design
It adds a pop of unexpected color to the room with a brightly colored industrial-style chair. Above the workspace is a motivational poster.

Your chair can be positioned at a rustic drawer unit (wall-mounted) that combines a desktop with shelves. On the whitewashed wall, monochrome photos are displayed in a small gallery.

The adjacent white brickwork is covered with beautiful typographic prints framed in unpretentious black frames.

The colorful rug of a busy book stack complements the bright color of the concrete wall.

Lighting pendants with an industrial style look great and provide plenty of illumination over an industrial work area. For a more pared-back look, you can use exposed bulbs, and if space permits, you can even add some finesse with chandeliers.

An open concrete box room is infused with the soothing feel of a live edge desk and a wall shelf.

The combination of rustic and industrial decor makes this space feel warm and inviting. A rustic industrial style decor is characterized by worn leather and antiqued metal patinas.

You can plant just about anything on any surface when you need nature's closeness but lack a lot of space for plants at your desk. Even at your desk, you can create a garden.
Final Thoughts
Modern industrial furniture incorporates elements from 20th-century industrial factories with contemporary elements. They involve rustic wood, or metal that are simple in design and are quickly becoming a trend in the design world.
To incorporate industrial office furniture into your home office or workspace, you should use some of the furniture on this list.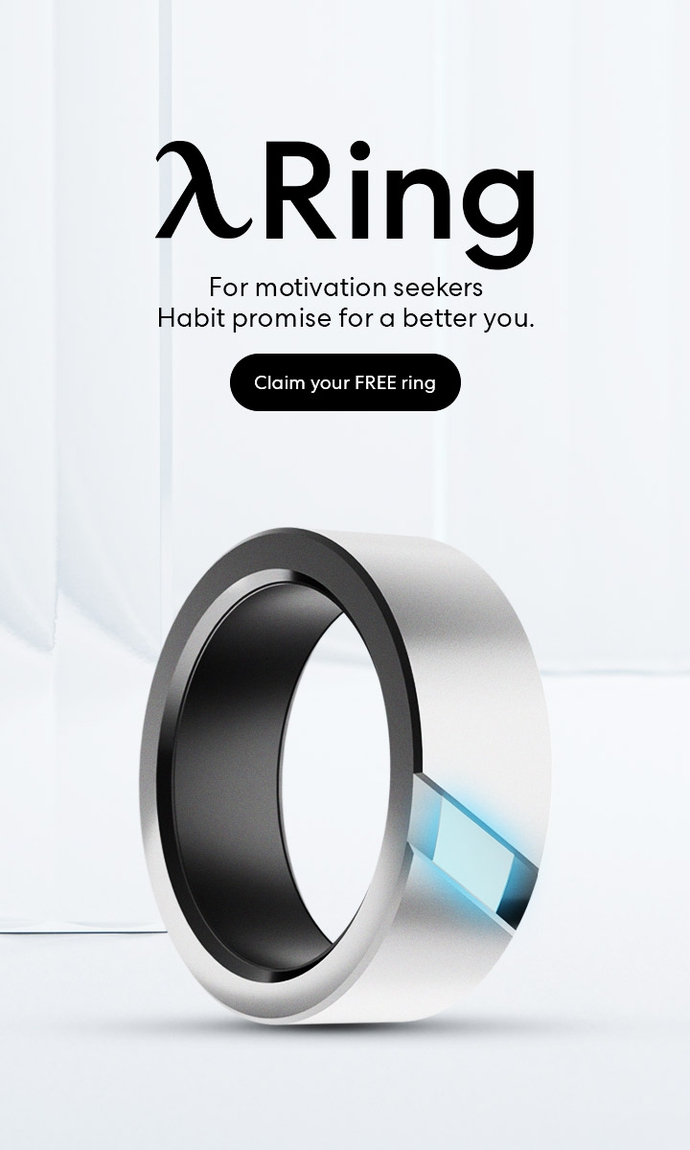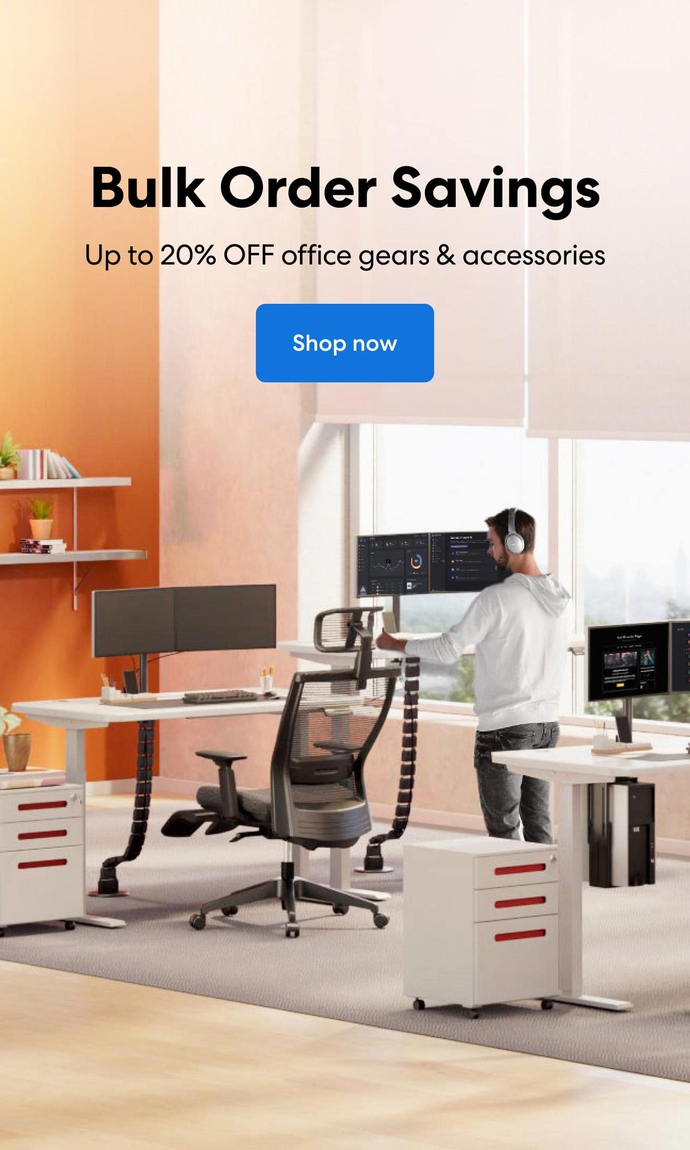 Subcribe newsletter and get $100 OFF.
Receive product updates, special offers, ergo tips, and inspiration form our team.