Smart Products
The Coolest 30 Tech Gifts to Impress Your Loved Ones

Autonomous
|
Oct 17, 2022
1,192 Views
If you want to show your friends or family how much you love them, tech gifts are the best options! 
Besides being in line with today's trends, technological devices are perfectly adapted to people's needs and preferences. 
You can find a device for every task or project you can think of right now! If your best friend loves listening to music while exercising, wireless headphones would be a great gift, for example. 
Do you need help? From PC accessories to complete equipment for remote workers, you can find the best electronic gift ideas here!
30 Coolest Tech Gifts You'll Love
1. Spruce Charger by Fledging
As mobile devices take over the world, chargers are among the things that people need most. 
However, hardly anyone wants to use old and inconvenient cable chargers these days. Therefore, if you're looking for cool tech gifts, you should consider the Spruce charger by Fledging. 
It's a GaN charger with multiport and a dual coil wireless pad designed for on-the-go charging. 
This device supports up to five devices at the same time and provides fast charging. Plus, it stays cool and is eco-friendly! 
Even for those who spend hours trying to decide what to buy, this charger always makes a great gift. 
2. 11.6 Inch Portable Monitor by Magedok
Now that many people plan to be digital nomads and travel the world while working, portable monitors are a great option to show your family and friends how important they are to you. 
Furthermore, these portable devices have evolved over time. Although they used to be small and had a low resolution, you can now get models such as this 1366x768 monitor!
Besides having a suitable size for those who work on the go, it promises a high-quality image and has Low Blue Light Eye Care technology that minimizes blue light for better eyestrain.
3. WebMic HD by Movo
This device combines the best of both worlds: HD video and professional-grade audio! 
With the Movo Webmic, both students and remote workers will find the solution to their communication needs, but with better technology. 
This webcam with a built-in microphone promises crystal-clear HD video and first-class broadcast-quality audio with noise reduction. It's among the best tech gifts for men and women! 
4. RGB Wireless Charger: Rapidx Prismo
If you are looking for the best tech gifts for your loved ones and think a wireless charger is a good option, you can also consider this alternative. 
The Qi-certified RGB wireless charger works with almost any device, including iPhones, Android cell phones, or AirPods. Moreover, it has a futuristic design with four color shift modes and five static colors that you can adapt to your workstation's layout with the push of a button. 
5. Wireless Full HD Web Camera by ALC
After remote work and education became a reality for many people all around the world, webcams are essential tech! 
Is a friend's birthday coming up, or do you only want to remind your partner that you care about them? This wireless webcam with a microphone can be the best gift! 
Even if they don't work from home or have signed up for an online course, many will love opening a gift box and finding a high-quality webcam. 
6. SmartMike+ Wireless Microphone by Sabinetek
If you are looking for cool tech gifts, you should also check out this wireless mic with Bluetooth. 
It's the smallest true stereo wireless microphone you can find! In addition, this device is compact and can connect with your favorite mobile devices.
As it connects to the SmartMike+ app, you can enjoy various tech features, including real-time monitoring, noise reduction, real-time mixing, subtitle transcription, and more! 
7. Bluetooth Speakers
As portable devices started gaining popularity, many people bought Bluetooth speakers. 
Why are they good as tech gifts for men and women? Bluetooth speakers are great options for almost everyone because they are versatile and are available in various models. Picking the perfect one will be a piece of cake!
8. Audio or Headphone Adapters
What do you think would happen if you buy the headphones you have always wanted but then realize that you cannot connect them to your mobile device? Yes, it's just annoying! 
Fortunately, there's a solution: audio or headphone adapters! 
Since many people may go through the same situation, these devices can be great tech gifts, don't you think? 
9. Smart Garden
If you are looking for electronic gift ideas for nature lovers, don't forget to try to find a smart garden! 
Most kits have all the tools gardening enthusiasts need, including planter stands, LED lights, built-in water reservoirs, and more! 
10. Power Banks for Portable Charging
The group of most popular portable devices also includes power banks. They're cool tech gifts for anyone! 
One of the best options you can find is the Lexon wireless power bank, which includes fast-charging USB-C and USB-A ports with a 5,000 mAh battery for greater autonomy.
11. Self-cleaning Water Bottle
If cleanliness and health are important to that special person you want to honor, try finding a smart water bottle while you search for the best tech gifts! 
LARQ has created one of the best smart water bottles you can find! It's the PureVis, a device with amazing technology and an integrated UV-C light that disinfects both the container's inside and the water in just one minute.
12. Portable Photo Printer
Many people love to capture the most meaningful moments of their lives through photos. 
What if you could help them save those memories in their physical form? That's why a compact photo printer can make a great gift. 
The HP Sprocket Select is one of the best models you can find today, as it allows you to print 2.3 x 3.4-inch photos on waterproof paper!
13. Reusable Smart Notebook
If you want to impress the students and remote workers in your friendship group or family, a smart reusable notebook could be the perfect gift! 
One option you can consider is the Rocketbook, a product that allows you to take notes in a traditional way but that can be easily scanned, shared, or stored in the cloud. 
14. Apple AirPods Pro 2nd Generation
In recent years, Apple AirPods have become excellent tech gifts for people of all ages! 
Since they are practical and portable, they are also great gift options for students, athletes, remote workers, coaches, and more! 
However, you should choose the second-generation ones, as they have a more compact design and offer better sound. 
If you want to create a multi-item gift box, add some Apple AirPods accessories, such as protective cases. 
15. Smart Cup with Temperature Control
There's something that most people enjoy when they need a boost of energy: a good cup of tea or coffee. 
Therefore, you could give your loved ones a convenient and trendy smart mug! 
One of the best models you can find on the market is the Smart Pug 2, a temperature-controlled device that connects to your smartphone to help keep your favorite drink warm for up to 1.5 hours.  
16. Technology Toolkit
Tech tools are among the best tech gifts for men, especially for gadget experts! 
An excellent option you can consider giving to your loved ones is the iFixit Pro kit. It comes with multiple tools for any technological project, including 64 screwdriver bits! 
17. Portable Solar Panel for On-the-go Power
Can you imagine having a source of energy at hand wherever you are? Most people will definitely love that! 
Therefore, another one of the best options that you can find if you are looking for modern electronic gift ideas is a portable solar panel. 
The Goal Zero Normal 10 is one of the best portable solar panels available on today's market. It has a built-in USB outlet for charging small devices, such as phones or backup batteries. 
18. Smart Beer Dispenser
Among the best tech gifts for men, there are also beer dispensers. However, as technology has evolved, you can find smart models! 
The Fizzics DraftPour dispenser is one of them. Thanks to its innovative technology, this device can create a nitro-style microfoam that will enhance any drink's flavor. 
19. Smart Aluminum Card Holders
If you are looking for practical tech gifts, you can also buy aluminum business card holders in your favorite store. However, remember that smart choices are best this year! 
The Ekster Aluminum Card Holder has a sleek design and lots of really useful and smart features, including an RFID blocking layer that protects against identity theft. 
20. Sleep Aid Device
As mentioned, you can find cool tech gifts for all tastes and preferences! In addition, whatever your friend or family member needs, there's a device that can help. 
One of the most interesting is Dodow's metronome-type system with timed light technology designed to help people fall asleep.
It's one of the best electronic gift ideas you can find today, especially for those who often have sleeping problems or spend the night awake. 
21. Smart Watches
Among those devices that have gained popularity and become good tech gifts for men and women, there are also smartwatches. 
Apple offers excellent options if you're looking for one! Some are waterproof and have oxygen or heart rate sensors. 
22. AirTag
Apple fans will also enjoy opening a gift box and finding an AirTag! 
It's a tracking device that connects to the Find My app to help users avoid losing important items! 
23. Rubik's Connected Cube
The legendary Rubik's toy also has a smart version! Those who enjoy trying to solve the puzzle can live a more modern and technological experience with this device. 
Rubik's Connected Cube can be linked to a mobile app via Bluetooth to teach players how to solve the puzzle or compete with others. 
24. Sanitizer and Charger for Smartphones
There are many portable chargers, but few can disinfect your smartphone. 
Just as you read! With the PhoneSoap Pro, you can not only charge your smartphone but also kill all germs through powerful sanitizing UV light and a fast-cleaning cycle. 
25. Magnetic Stand for Tablet or iPad
Some of the best tech gifts you can find are stands for iPad or tablets. 
The Lululook stand, specifically designed for the iPad Pro or Air, perfectly aligns the device while you use it for a unique experience! 
26. Pet Camera with Treat Dispenser
Only a few things are more difficult than keeping an eye on your pet all the time! However, there's a potential solution that can become the perfect gift for cat and dog lovers. 
It's the Bites 2 pet camera with a treat dispenser! This device enables you to capture or stream Full HD video and connects to your smartphone, sending sound and motion alerts when needed. 
27. Base Stand for AirPods
If the person you have in mind when looking for tech gifts loves to keep everything in order, a base stand for headphones is the right choice! 
It's perfect for wireless devices! In addition, some are also chargers. They're just amazing! 
28. SmartLock
Smart locks are cool tech gifts for those who are tired of fussing with keys! In addition, some include a geo-fencing feature that locks doors as soon as you leave a specific area. 
These devices can be linked to your smartphone and are perfect for those with connected home setups. 
29. Smart Pressure Cooker
You can also find some interesting options if you are looking for electronic gift ideas for those who love to cook or bake. 
With Chef IQ smart, any cooker can take their kitchen experience to another level and prepare their favorite recipes in a way they've never tried before! 
30. Dog GPS Trackers
Here's another one of the best tech gifts for pet lovers. With a GPS tracker, anyone can keep an eye on their dogs at any time! 
These devices often connect with smartphones and send users alerts whenever their dogs cross the fence or need something! 
Final Thoughts
There is an ocean of options available if you are looking for cool tech gifts for your loved ones!
Whether you're hoping to surprise a nature enthusiast, student, or dog lover, you can find the perfect gift here! Just check all the options listed above again!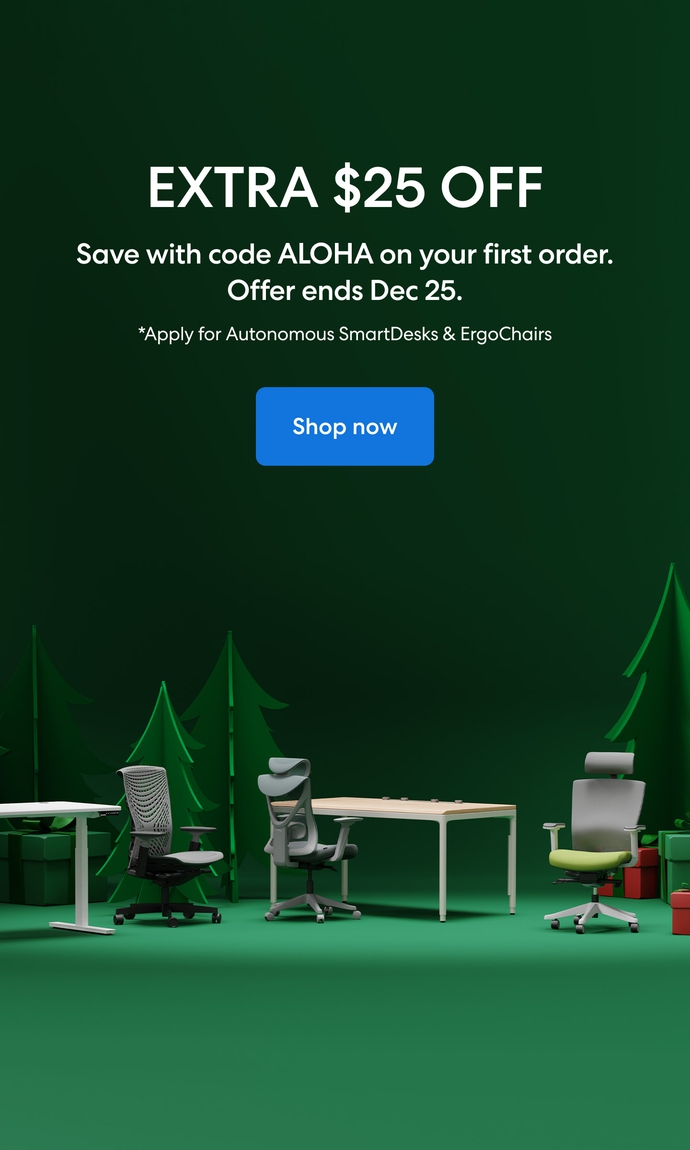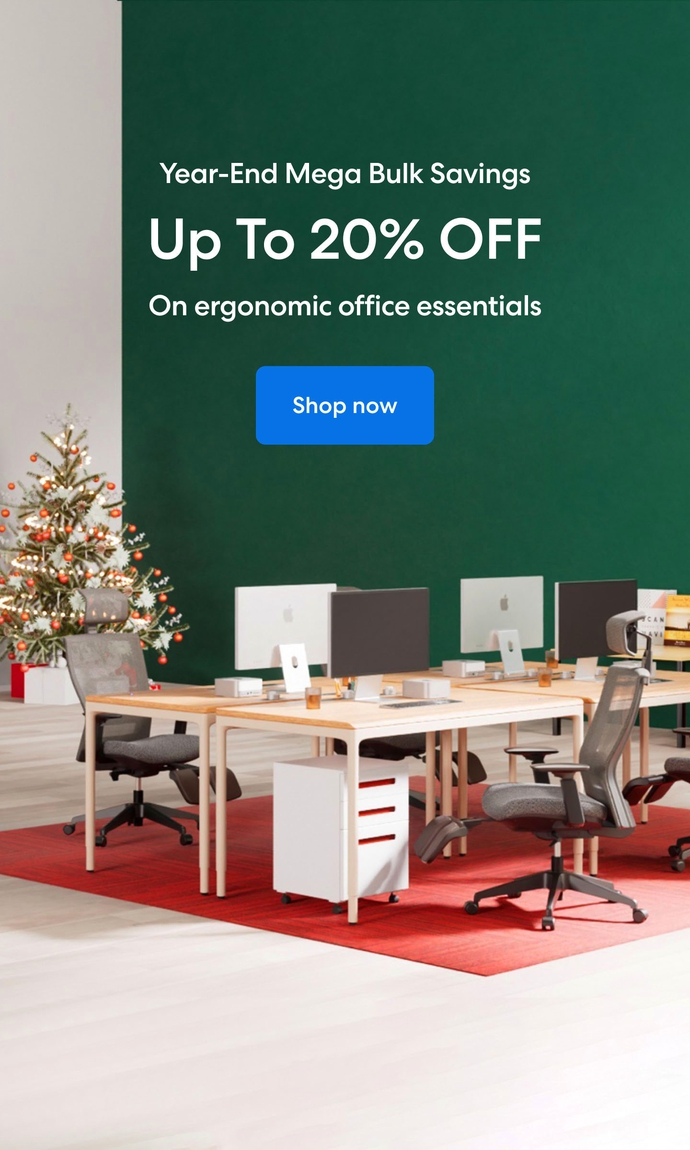 Subcribe newsletter and get $100 OFF.
Receive product updates, special offers, ergo tips, and inspiration form our team.