Hybrid Working
The New Standard: How to Improve Your Workplace in 2023

Alastair Kirk
|
Jun 14, 2021
2,070 Views
It's the perfect year to streamline your workplace as we transition into a post-pandemic world. New standards have emerged as hybrid working becomes more popular, so it's more important now than ever before to make sure companies keep up the pace and ensure their workplaces are functioning optimally for the years ahead.
If you have not yet returned to work and are still working remotely, the odds are that in 2021 you will be back at the office. Therefore, the offices we are returning to should be ready. New studies and trends emerge each year, offering useful insight into how employee well-being, productivity, talent retention and so much more can be influenced by office design trends. Many companies are adopting the hybrid remote working model and combining remote work with office work. But the patterns in post-pandemic offices look a little different from those in the pre-COVID world.
The new standard ensures social distancing, face masks, and the highest level of cleanliness. While things are calming down, for the near future, there are some patterns that are here to stay, and businesses need to adjust. How can offices encourage remote work and physical distance without undermining the productivity and sense of well-being of people?  Professionals around the world, reflecting on what happened last year, are reimagining what the workplace will be like as we navigate our way back to the office.
We have shortlisted the biggest trends for workplaces in 2021, factoring in the effects of COVID-19.
Sustainability
While employee safety designs are still a top trend for 2021, sustainability and eco-responsibility will continue to be an important factor for organizations. This pattern goes beyond the realms of design: just as critical as the building itself are the ways people use and function in their spaces.
Companies committed to lowering their carbon footprints, prioritizing the well-being of workers, and ensuring diversity and inclusion are more likely to recruit the best talent and retain them. Opting for a 'green' office is a way for businesses to show staff, clients, and rivals a dedication to environmental causes.
Resimercial Designs
Offering a home-like experience is not a new concept, but this trend is being catalyzed by Covid-19. Many people are now going to look for a place of work that feels and looks more like a home-from-home. For a number of years, the combination of residential and commercial design features has been gaining traction. Without being too relaxed, getting a home-like feeling into the workplace has its merits. This more relaxed approach is expressed both in the physical room, but also in the culture and patterns of behavior of the organization.
Technology and Smart Offices
Our dependency on technology has been solidified by remote work. Digital sensors are used in the smart workplace to track and respond to items such as occupancy, air quality, natural light levels, and much more. This is an extremely useful office design tool, and in the sense of social distancing and COVID-security, it has particular significance and is a great aid in space management.
Leveraging technology to build socially remote workstations, however, is only half the fight. The second aspect is to get your workers together using technology as they work apart. A more integrated technology partnership will also benefit us as we move forward with our return to the workplace.
Ergonomic Furniture
Ergonomics has been a trend long before Covid-19, though with the pandemic came an increased focus on the wellbeing of workers. Companies in 2021 are introducing more ergonomic features to their workplaces, to ensure that their employees are staying healthy and active as they work.
Not only do the likes of ergonomic chairs and standing desks better employee health, but they increase productivity. Workers find that ergonomic furniture keeps their productivity levels high along with their energy levels. There are many benefits of a standing desk in the workplace; but even anti-fatigue mats and ergonomic stools can come with an array of benefits too.
Wellbeing and Human-Centered Approach
The pandemic has reminded us of the value of occupational health and safety. Today, corporations are also focused on their workers' mental and physical health. We will see further design features that concentrate on well-being, such as biophilia, cleaner ventilation of air, and greater areas of natural light in the workplace. Designs that use welfare certifications such as WELL will genuinely reassure the workers and bring them back to healthier workplaces as well as make them work easier and, eventually, better.
Agile Workspaces
Agile/flexible working is a concept in office design that has acquired tremendous significance in 2021. Agile as a study is very team-focused, so "zones" such as the brainstorming zone, collaboration zone, quiet zone, and meeting zone are defined in the office through this form of workspace. The agile workspace can easily integrate with the notion of open space.
Depending on the type of work they are doing, providing workers with different environments to work in allows your staff more flexibility over their work conditions, increases productivity levels, and improves engagement. This would be a much-appreciated advantage for the staff with a portion of the workspace running remotely.
Final Thoughts
The effect that the Covid-19 pandemic will have on the working world in 2021 was expected by several experts last year. Most of those predictions still hold true, but it took us a lot longer time to be able to return to the office than anticipated. 2020 has taken the workplace to our homes and 2021 has brought the home to our workplaces. This is one trend in office design that has only intensified with COVID-19 and will continue to affect the way we view the design of work and workplace for years to come. Check out for solution here.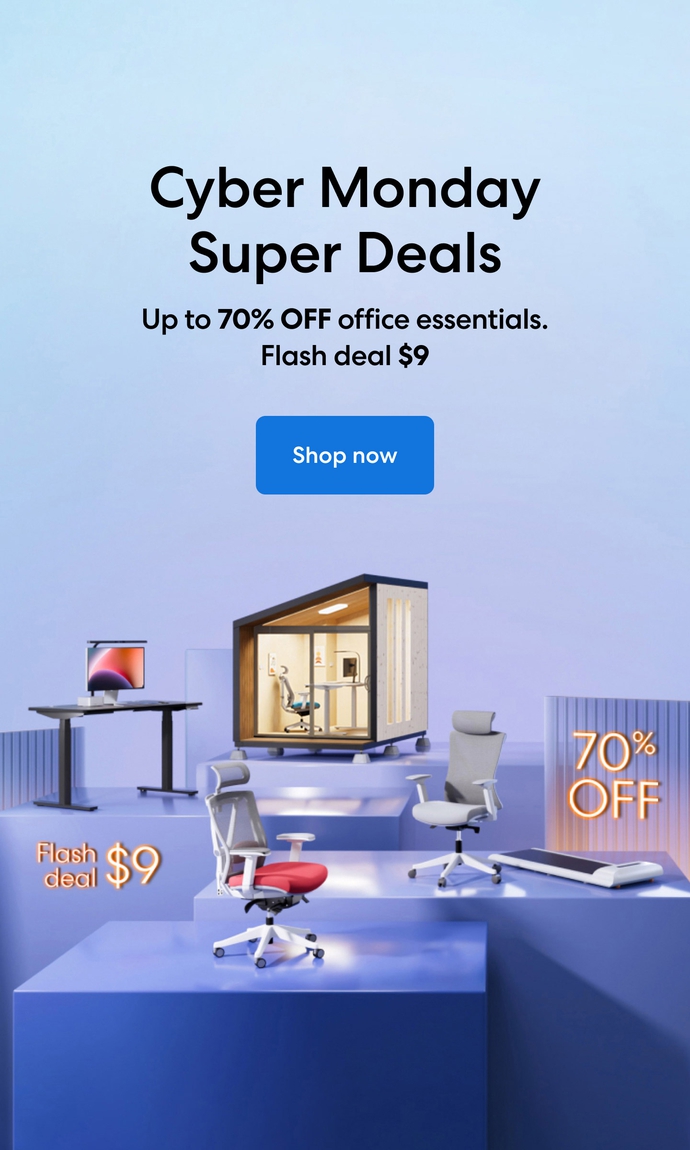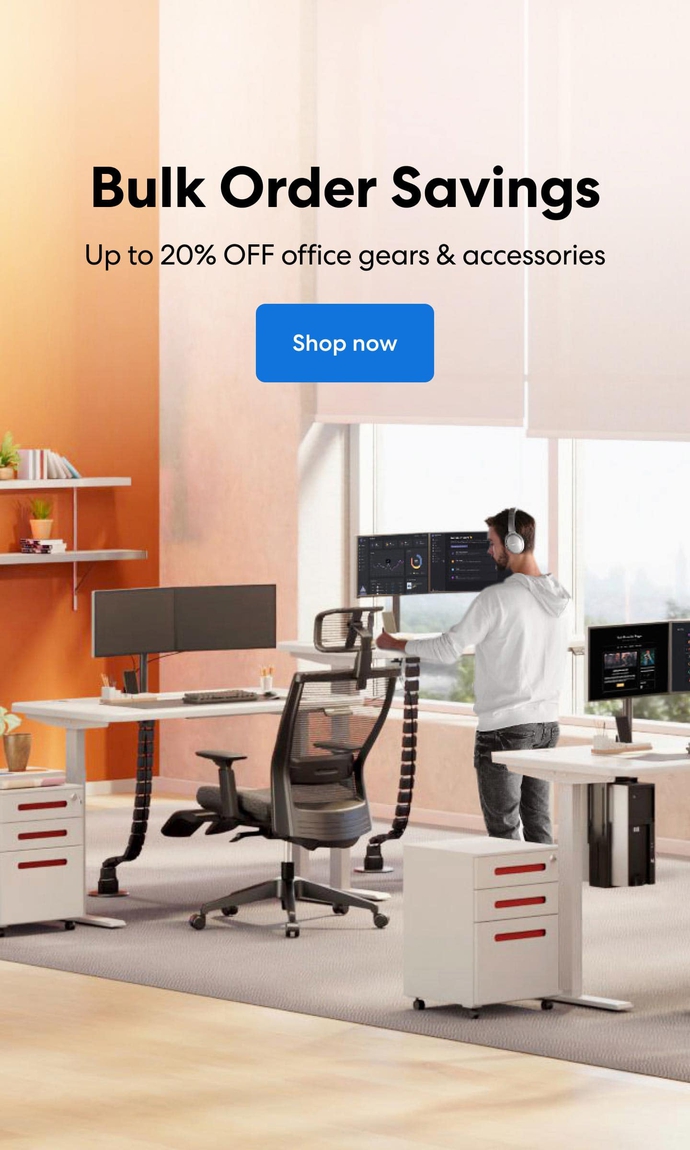 Subcribe newsletter and get $100 OFF.
Receive product updates, special offers, ergo tips, and inspiration form our team.