Workplace Inspiration
The Perfect Trading Desk Setup for Crypto Traders
6,483 Views
Whenever you are trading cryptocurrency, your desk becomes like a second home. You need to keep an eye on data, prices, and have everything you need nearby. The best trading desk setup is all about maximizing efficiency and also your comfort since you might be there a while.
Here are some of the best tips and accessories for maximizing your trading capabilities and making sure that everything goes well for you.
Invest In A Standing Desk
Standing desks can make the act of being at your desk all day a little less painful on your legs. Sitting for 8 hours or more can not only mess with your back and posture, but it's very easy to get into a lull where you miss some critical information.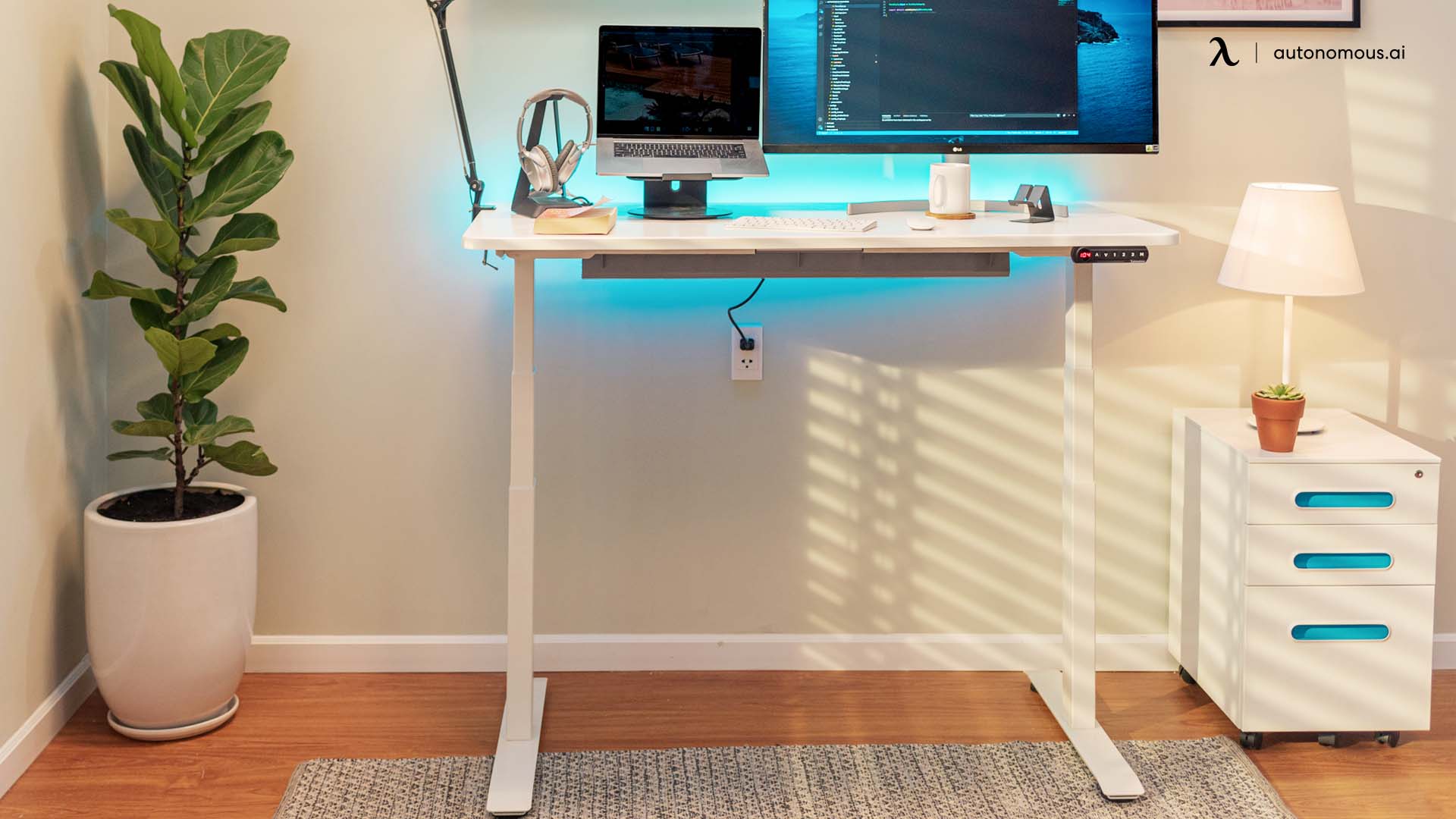 However, whenever you stand and are forced to keep standing at your standing desk, it provides some help to your standing and sitting posture. It is a perfect trading desk furniture you need to have in 2022. Plus, it is very easy to shake your legs, stomp your feet, and get your blood flowing without needing to stand up and walk away from the computer.
One of the best things you need to know is that a standing desk should feel just right. Your electronics and information should be at eye level, and you shouldn't have to strain your neck to look up or down.
Pros and Cons of Standing Desk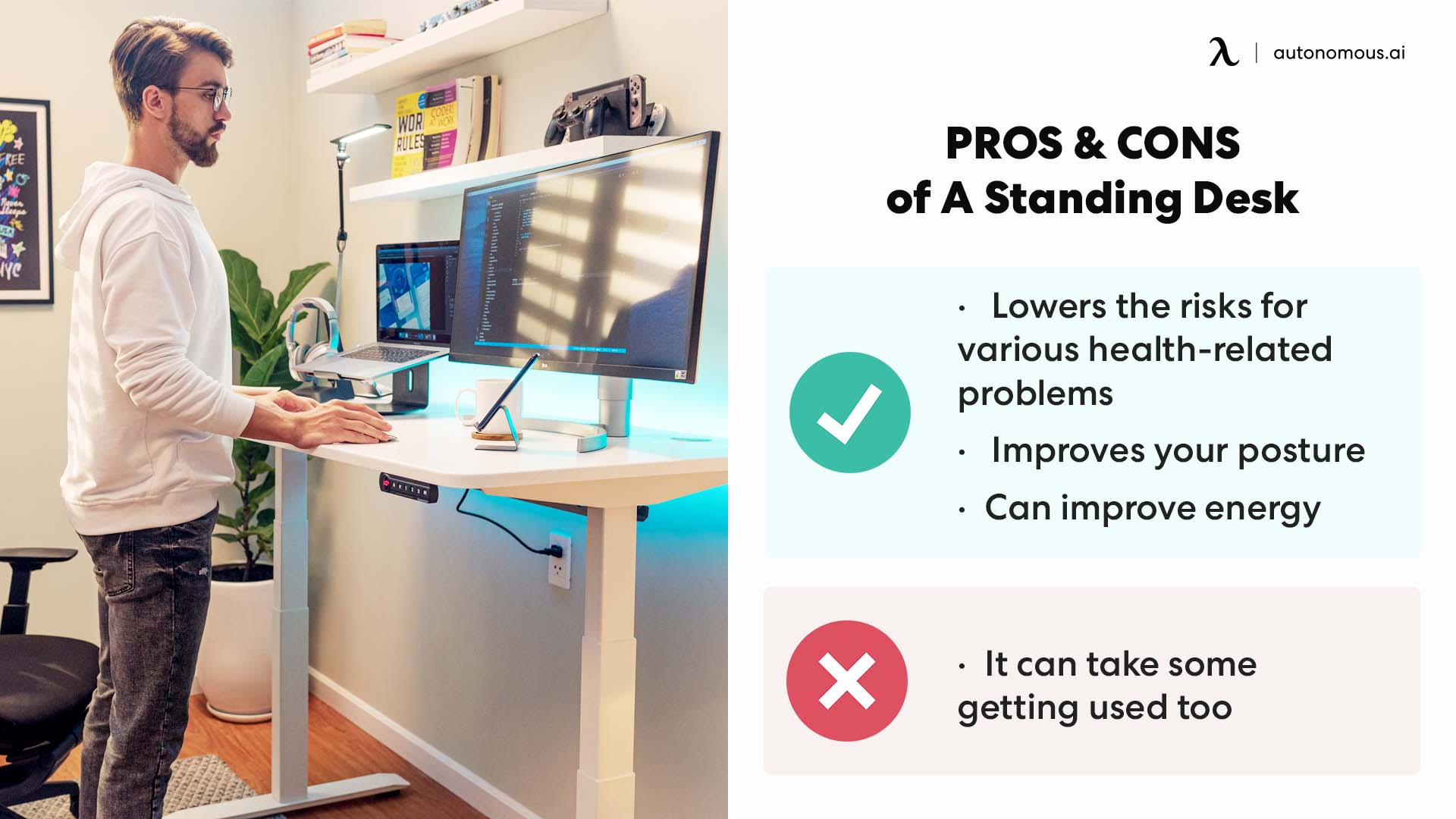 Use An Ergonomic Chair
Another vital piece of trading desk furniture is the ergonomic chair. What does ergonomic mean, and how can it help you? An ergonomic chair is designed to give you the best support if you sit all day and enables you to sit correctly.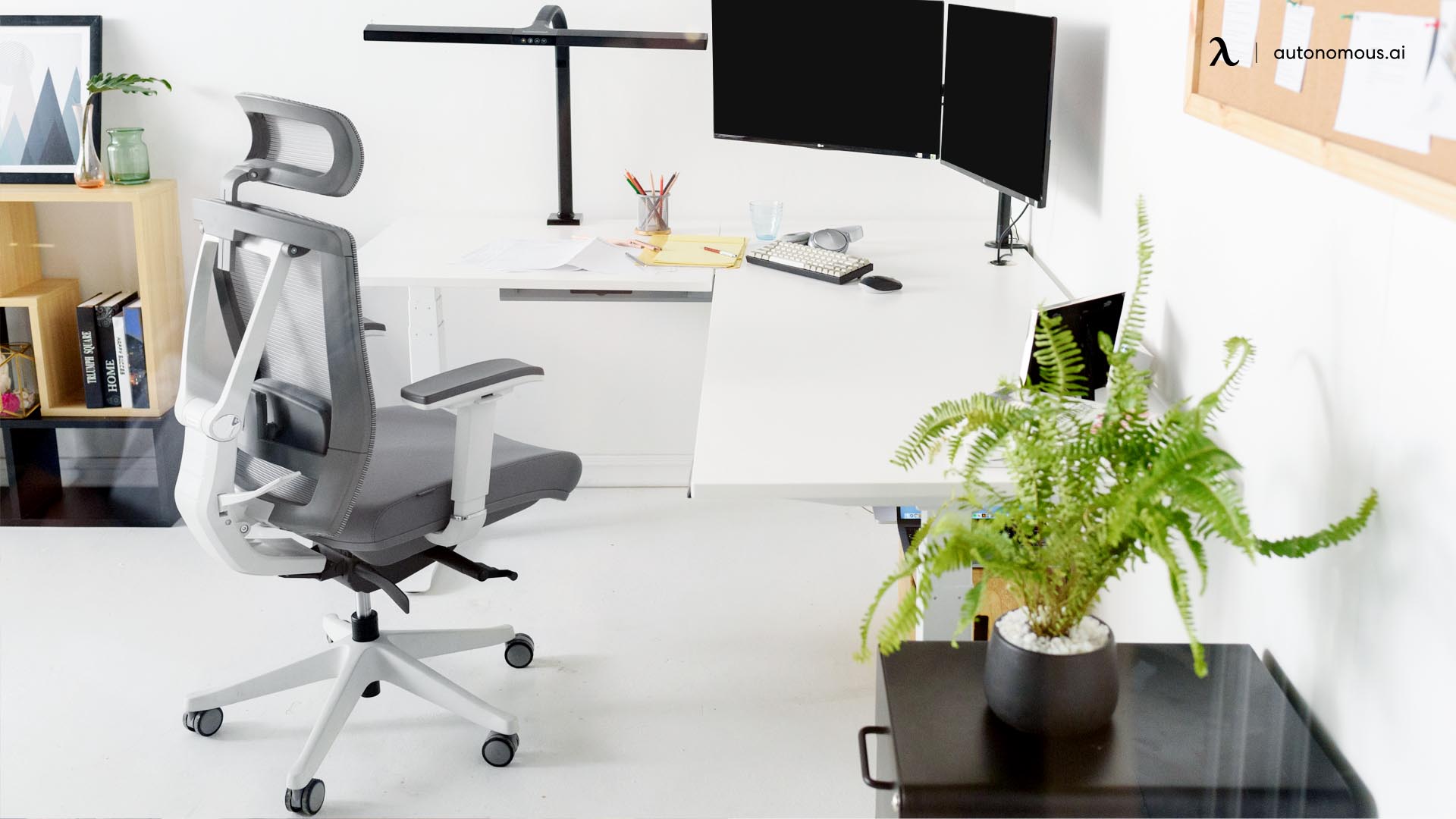 Yes, there is a way to sit wrong, and chances are you are probably doing it. A good trading desktop setup is only as good as the chair that you sit in, and an ergonomic chair is one of the best of the best.
Most ergonomic chairs are very versatile and adjustable, and you can easily modify the chair to suit your needs and comfort level. The chairs also support the natural shape of the spine and help you rest against the chair.
If you keep your posture up, remain a safe distance from your computer, and keep your feet flat on the floor, the chair should do the rest. The ergonomic office chairs like ErgoChair Pro can cradle your body and keep it from being damaged due to bad posture.
Pros and Cons of Ergonomic Chair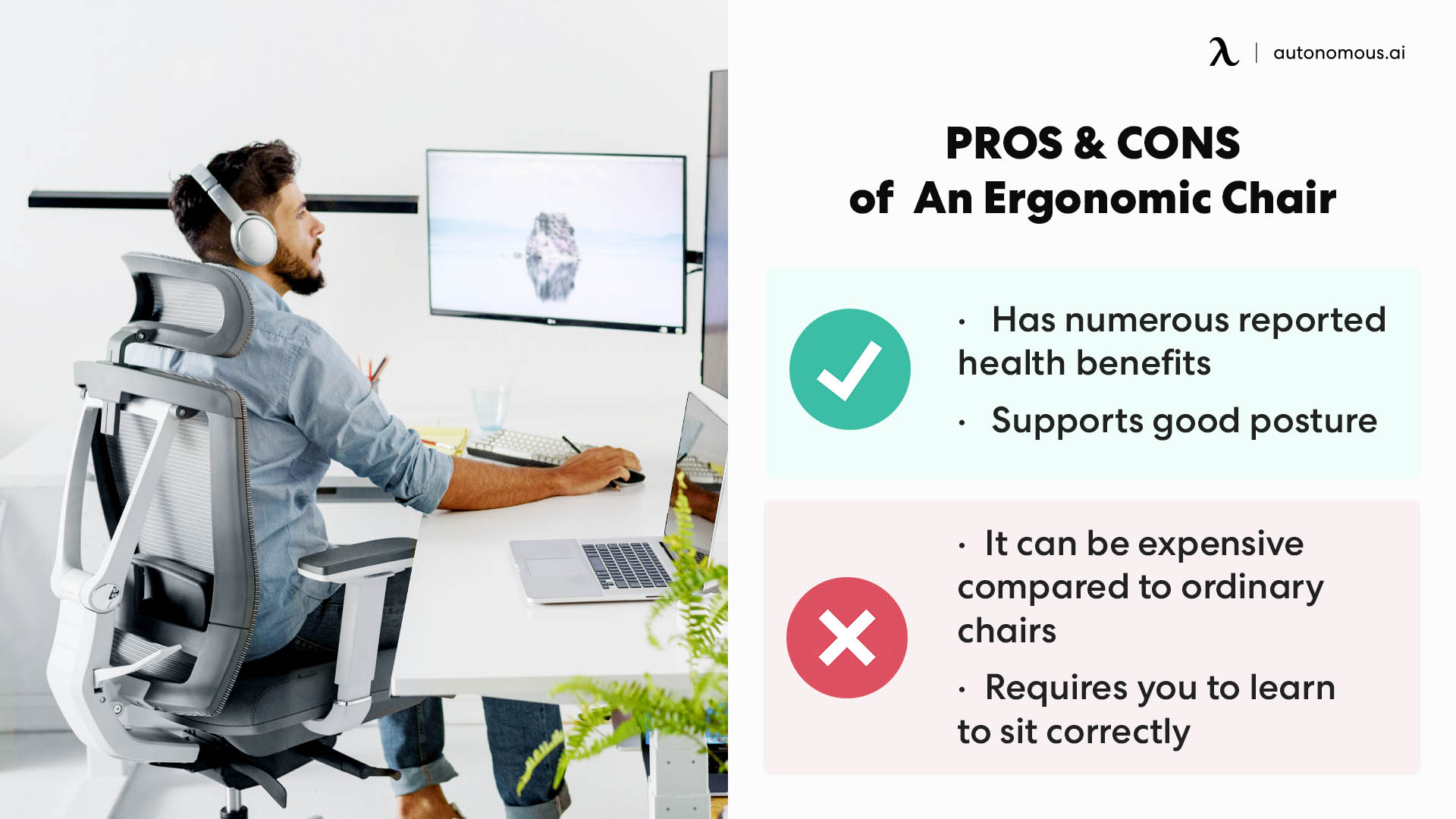 Handling Clutter
Whenever you head into work and start trading in your cryptocurrency of choice, you certainly don't want to walk into a cluttered office. An essential part of your best ergonomic desk setup workstation is the ability to keep it clean. Even though you might wonder why you need a clean desk anyway?
So how to set up a trading desk? To keep things maximized for your productivity, you need to get a handle on your clutter in the workstation. Always make the time to do a quick tidy during the first and last ten minutes of your day. Whether you are taking out the trash in your office, cleaning up the gunk that accumulates on your keyboard, or even doing a digital cleanout, your workspace should be nice and clean. Clutter management needs to be a daily task and done every day.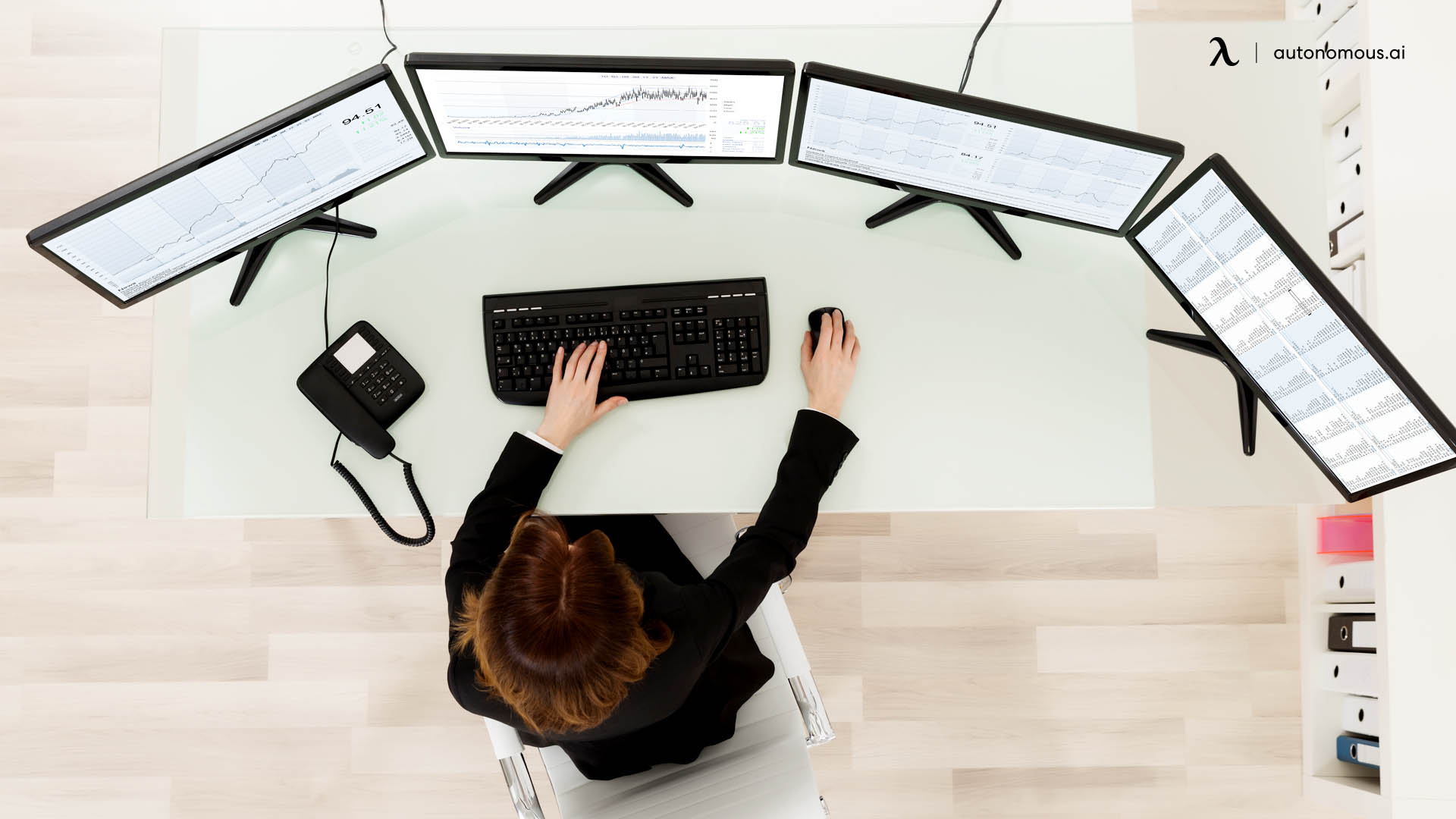 Then you can focus on the cryptocurrency news and trading of the day without having to fumble through a bunch of trash. It might not seem like the random clutter moving around your desk can have an enormous impact on your productivity, but it certainly can.
Pros and Cons of Handling Clutter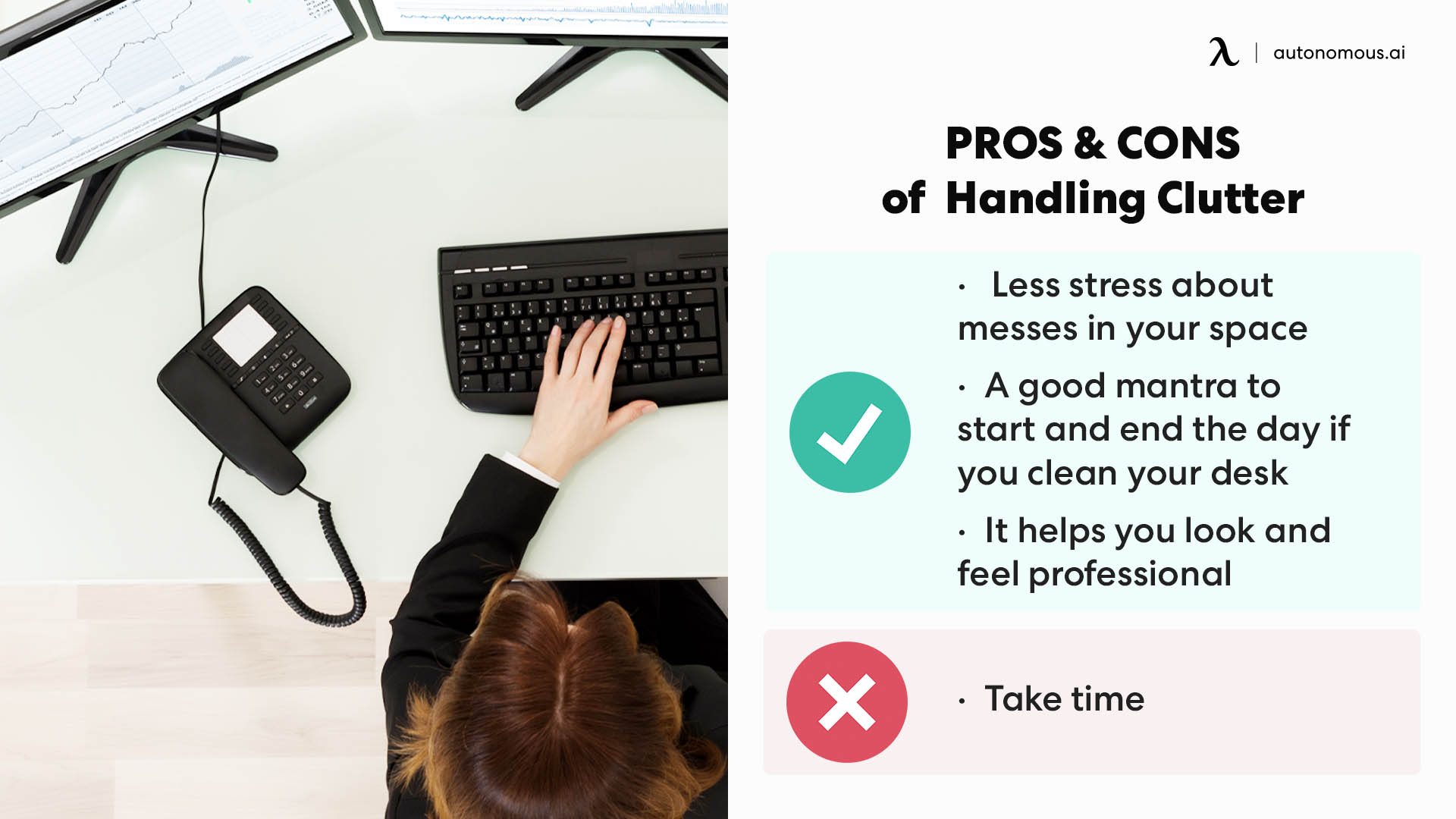 Have Several Monitors
Whenever you are trading cryptocurrency and spending a long day at the office, you'll be moving around in your office chair and staring at different screens. Having several monitors available to you can only help to increase the amount of data you can take in.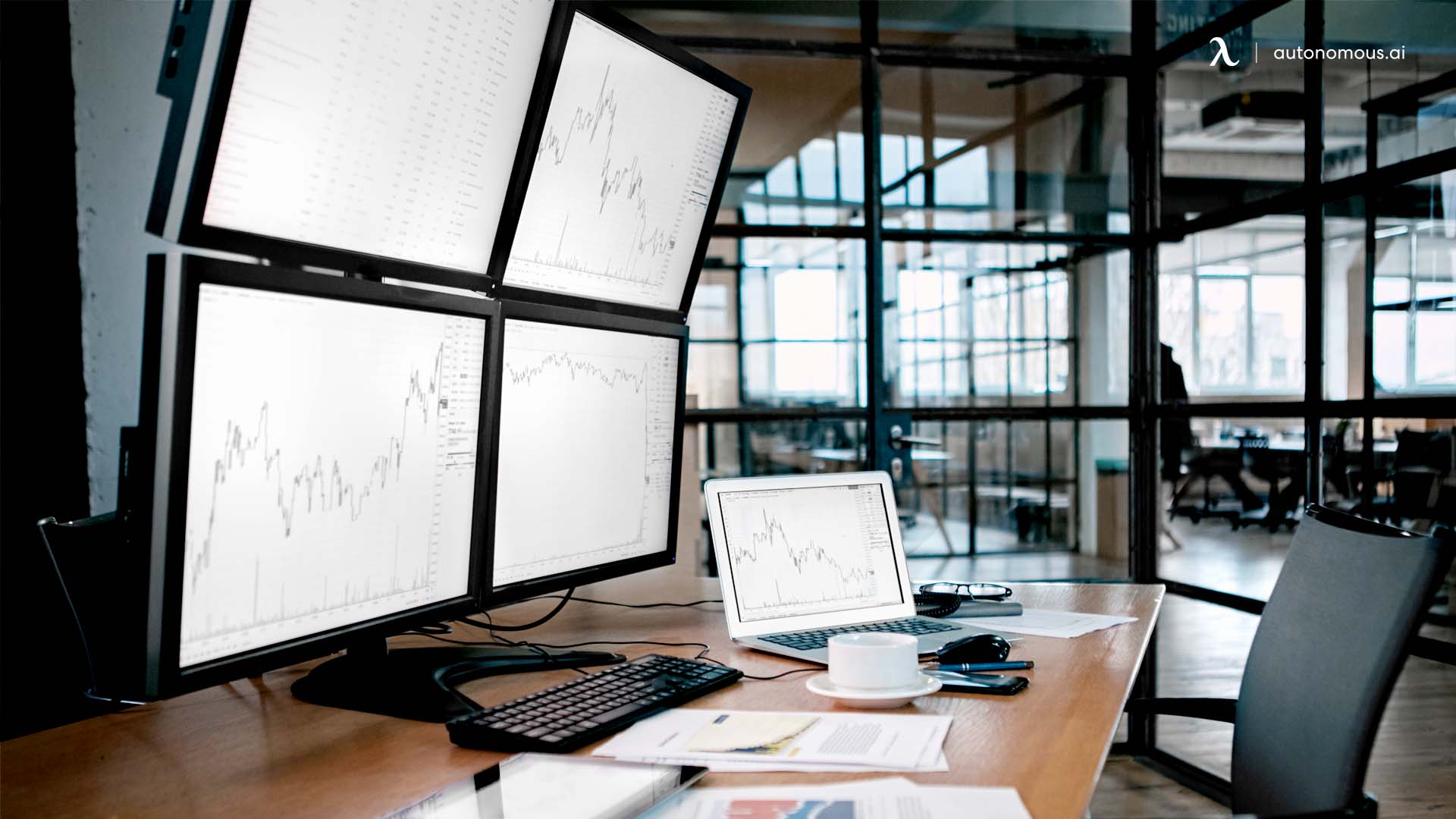 Make sure that the monitors that you have can fit your desk, as you don't want to have the screens overlapping one another or competing for precious space. If you can have at least a few centimeters of space in the monitors, then you are all fine.
Also, try to keep each monitor uniform, not just in outward appearance but also in brightness and resolution as well. Monitors make your best desk setup. Most monitors can even be connected to one another to allow one mouse to control all three screens, almost as if you were using one giant computer. This should undoubtedly help you when it comes to making those trades on time!
Pros and Cons of Having Several Monitors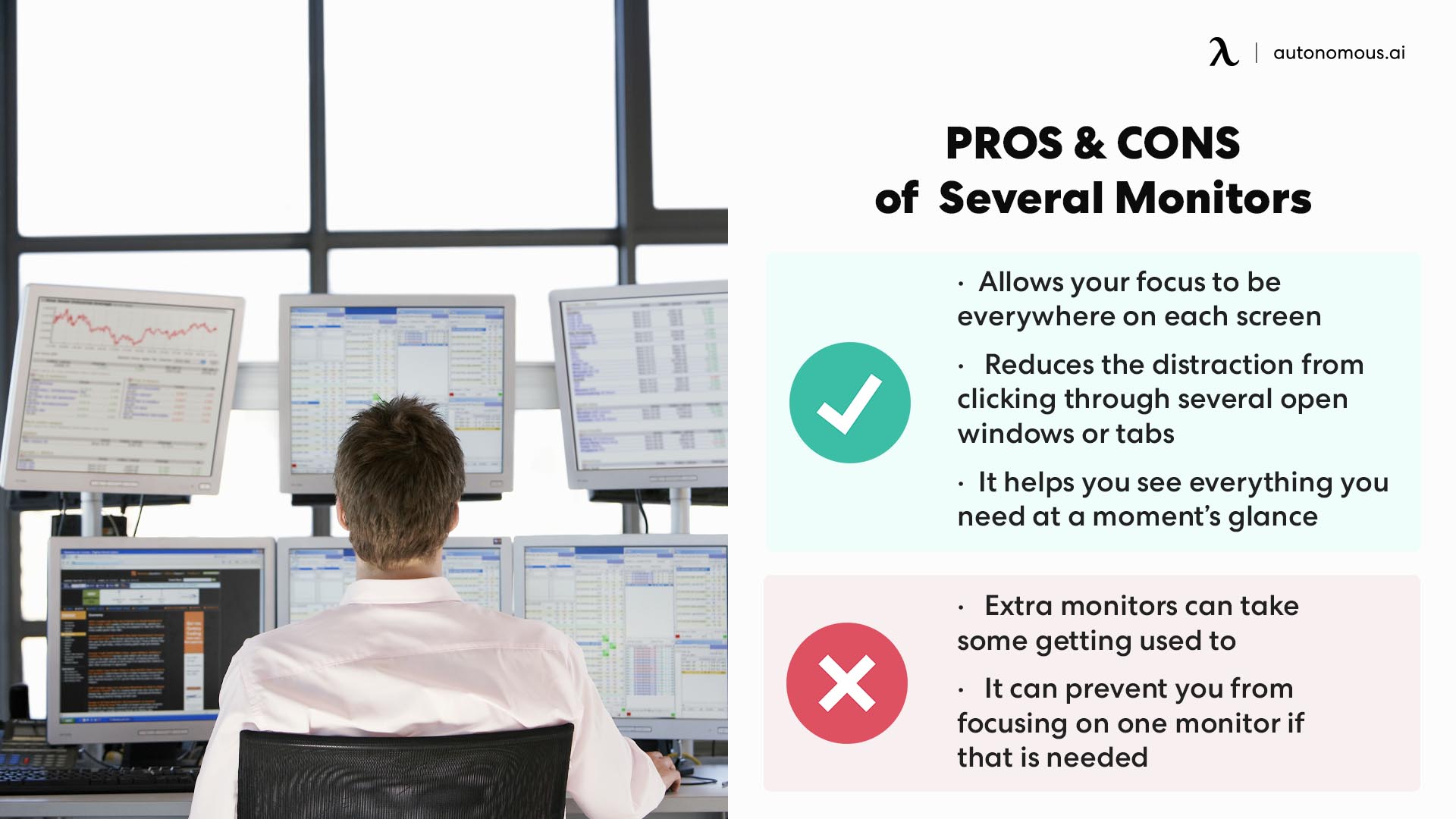 The Best Trading Desk Setup
Finding and building the perfect trading desktop setup can be challenging, at least until you remember about efficiency. Efficiency should be the first thing on your mind as you design a focused and productive desk space. The world of crypto trading needs complete focus, and if you can reduce distractions and improve your focus, you should.
Make sure that your desk is clean and comfortable to work at for long periods of time. This could mean you getting a standing desk or an ergonomic chair or making sure that your multiple monitors work together to get those trades in.
It might take some time to find the right efficiency for your working style, and even longer to get used to it. However, once you get into the groove, your productivity has the potential to skyrocket. Your trades should be too once you get the best trading desk setup for your needs!
Subcribe newsletter and get $100 OFF.
Receive product updates, special offers, ergo tips, and inspiration form our team.
WRITTEN BYAutonomous
We build office products to help you work smarter.