Workplace Inspiration
Unlocking Affordable Housing Solutions: The Rise of ADUs in Anaheim

Autonomous
|
Aug 8, 2023
1,160 Views
Accessory Dwelling Units (ADUs) are rising in popularity in Anaheim, mainly due to their affordability and flexibility. However, they not only revolutionize the accommodations but also allow you to take multiple benefits from them. 
Let's read more about them! 
Anaheim ADUs: Revolutionizing Housing Affordability and Flexibility
Earn Through Rental Income
Anaheim ADUs can be used to earn quick profits by offering rental services. The amount you can charge for your ADU depends on the location you are living in and the amenities you will offer. In Anaheim, ADUs can only be built in residential areas, which usually cost more when it comes to rental payments.
Accommodate Multi-Generational Living Arrangements
Extra space at your home is always beneficial. People having large families can accommodate their children into a separate Anaheim ADU without buying a new home for them. Moreover, ADUs can easily be customized according to modern interior designs, which makes it possible for multi-generational people to live in a modern-looking home.
Increase in Property Value
Most homeowners in this modern era want to capitalize on their assets by increasing them in value. ADUs allow the overall value of your property to increase by a huge margin. Moreover, if you are trying to sell your house and aren't getting a good offer, try adding a prefab ADU to it.
Can Be Moved Easily
Another major advantage of building an ADU is that it can be easily moved from one place to another. However, not all dwelling units offer such flexibility. The detachable units are the ones that are separate from your primary dwelling and can be moved without much effort.
Navigating the Anaheim ADUs Regulations
Locations You Can Build
If you want to build an Anaheim ADU, make sure you have a primary dwelling unit in the residential area of Anaheim. One cannot build a separate dwelling unit if he doesn't own a primary home.
Number of Units Allowed
The number of units allowed per home depends on the size of the unit and the type of ADU. However, one single lot, only one ADU, and one Junior ADU are allowed. This statement is subject to change if the person tries to build a JADU on a multifamily site, which is only allowed on a single-family dwelling site.
Maximum Unit Size
This is one of the City of Anaheim ADU requirements you must know. The maximum size for a modern accessory dwelling unit must be less than 50% of the primary dwelling unit. In other words, you can easily build an ADU at around 1200 sq. feet or lower, but keep in mind that you can't go less than 800 feet, as per the Housing and Community development department of California.
Parking Requirements
Parking is only required for ADU with respect to the number of bedrooms it has. One parking per unit or bedroom is required for the ADU. On the other hand, Junior accessory dwelling units do not require separate parking from the primary dwelling. People who want to park with JADUs would require clarification and permission.
Building Separations
This is one of the most important accessory dwelling unit requirements. Before building an ADU, make sure that the distance between your secondary dwelling and the primary dwelling is around 10 feet. However, an ADU of around 800 square feet and a total height of 16 feet would be allowed to sit at a distance of 16 feet from the primary unit.
Number of Allowed Bedrooms
A single Anaheim ADU is allowed to have two bedrooms, but the restriction is only applicable to specific conditions. Familial status, such as a number of non-married, married, and under 18 people, would change the accessory dwelling unit rules for allowed bedrooms, so check the HCD official regulation report for detailed information.
The Positive Impact of ADUs in Anaheim
Private Space for Loved Ones
People often use Anaheim ADUs as extra housing space and utilize them by letting their loved ones live in them. Moreover, it also allows people with budget issues to find a home at a very low cost. For homeowners looking to downsize their living spaces due to budget constraints, it's better to shift to ADU than find a separate apartment for living in Anaheim.
Decreasing Homelessness
Anaheim is the highest on the list when it comes to homelessness population in Orange County. The city has an overall 1054 homeless people living in high-poverty regions. This is mainly due to the affordability of new homes. The Department of Housing and community development is working hard to reduce these numbers with the use of more accessory dwelling units.
Environment Friendly
Accessory dwelling units require much less materials to build than a conventional house. Moreover, they also use less heating and cooling, which reduces the overall energy consumption over the month. 
Serves As a Great Home Office Space
If you want a home office that looks modern and spacious at the same time, there is no better option than an accessory dwelling unit.
Inspiration and Tips for Anaheim Homeowners
Layout Ideas
Before building an Anaheim ADU, make sure you plan the number of bedrooms and bathrooms you will include in your unit. Once you are done with it, make a custom layout or use an existing one from the best ADU layouts according to your land space.
Cost Saving Strategies
The best way to save on your ADU construction is to use pre-designed units over custom-made ones. They reduce the overall cost as all the materials used are according to the pre-established designs. Moreover, buying a pre-designed ADU in California also reduces the time taken to carry out permitting processes.
Maximizing Space Utilization
The first and most important thing to maximize space is to use light colored themes and furniture. This makes the overall interior look much more spacious. Also, keep a good number of windows that allow natural light to come in from all sides of your dwelling unit. At last, add more mirrors and decoration objects with mirrors to make your home look wider and more spacious.
Video ads for product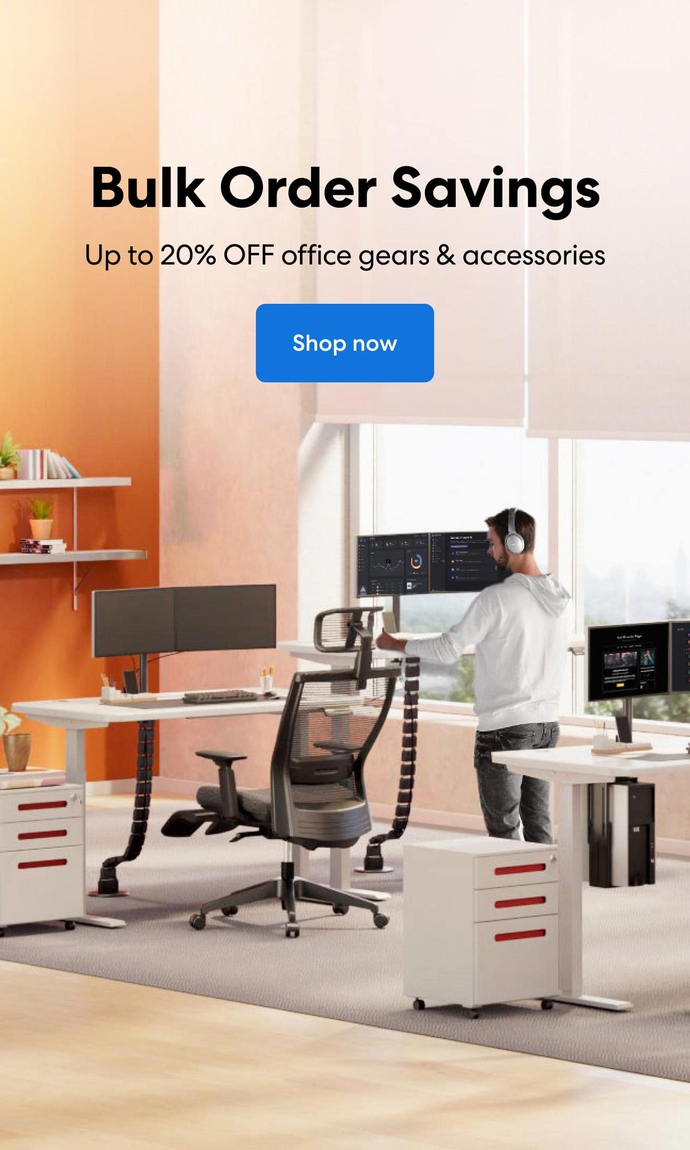 Subcribe newsletter and get $100 OFF.
Receive product updates, special offers, ergo tips, and inspiration form our team.