Workplace Inspiration
Attach a Modern Accessory Dwelling Unit to a Modern Home

Autonomous
|
Mar 3, 2023
862 Views
More companies allow employees to work from home as time passes, especially workers who only need to handle office tasks or work through a computer. Remote working can improve productivity and creativity, but remote workers often need a modern accessory dwelling unit (ADU) to get more office space at home.  
ADUs are not new to people since people have been using them for home gyms, gaming stations, and studios for years. You can now use modern ADUs to get an optimized office space you wouldn't have, either in your bedroom or at an office.  
Regardless of that, you need to make sure your ADU has all the space you need for what you want the place for. Do you want to get a modern prefab ADU for your home? You've landed on the right page.  
Dive into this page to learn everything you need to know about ADUs and the things you should keep in mind when getting one.  
What Is an Accessory Dwelling Unit (ADU)?
ADUs are external buildings you can attach to your property or install in your backyard. Sheds are excellent examples of that, regardless of how small they are. Average ADUs go from 600 square feet to 1,200 square feet, and it's odd to find options smaller or bigger than that. 
Some states have regulations on how big a modern or contemporary ADU can be, so you are not legally allowed to get a product that doesn't fit those criteria. However, you are good to go as long as you get a prefab ADU since they are built to meet the legal parameters of most states.  
If you get an accessory dwelling unit kit, you can also get some additional benefits apart from the space the building offers you by itself. You can, for example, buy a prefab ADU that comes with a standing desk or an ergonomic chair to save money on office tools.
What Are the Benefits of a Prefab ADU?
Buying a modern prefab ADU brings many benefits to the table, so we recommend you buy one if you want to start your journey as a remote worker. The main advantage of buying an ADU is the additional space you get for things at home.  
Setting up an office in your house means losing a whole room you used to use for something else. Now that you need to fit a desk, chair, and other office supplies in that room, what are you going to do with the things that were already in that place? ADUs are the answer to that question.  
Apart from that, a decent modern ADU design will give you all the privacy you need to stay away from distractions while working. There are other advantages you get when buying a backyard shed house, even if you don't use it to set up a home office. 
If you don't need that much space to live, you can move to an ADU in your backyard and rent your house to someone to get an additional source of income. Doing that can give you tons of money in the long run if you need to save some funds to move to another place in the mid or long term. 
Speaking about money, attaching a modern prefab ADU to your house or installing an outside ADU will increase your house value, which will let you sell your property for a more expensive price in the future.  
Needless to say, this gives you an additional room for your guests or family if they need to stay at your place for some time. The same happens if you are the parent of college graduates and want them to start living outside your house.  
Why Should You Consider Getting an ADU?
There are many reasons someone could consider getting an ADU, and as we mentioned before, the first of them is looking forward to working from home since it gives you all the space you need for your office equipment. However, most people look for prefab modern ADUs that come with some office supplies. 
You can also get an ADU if you want to get a new place to live or want to rent your house to earn passive income. The same happens if you have someone in your family you want close to you but not living in the same place as you.  
People can also buy a modern accessory dwelling unit if they want a gaming station, a studio, or a workshop.
Factors to Consider When Looking for an ADU Design
The first thing you should take into account before looking for the right modern ADU design for your house is the type of ADU you want. Do you need an attached option or a detached one? 
Once you know that, measure the space you need for what you want the ADU for and get a product that fits that size. Once you know those things, you can start checking ADU designs and additional features such as soundproof walls or benefits such as office supplies.  
Answer these questions to know what to look for in prefab ADU homes: 
What do I need the ADU for? How much space do I need?

How much privacy do I need?

Do I want an attached or detached ADU?

What are the state regulations for ADUs?

Do I need additional features? 

Do I need the ADU to offer water or electricity services?

How many electrical outlets do I need to work?
What Are the 10 Best Modern Accessory Dwelling Units?
While some people prefer looking for different ADUs online or building them themselves, you may want to buy something fast if you need to start remote working now or something similar.   
Feel free to buy any of the ADUs listed below! They are the best ones on the market.  
1. Autonomous WorkPod
The Autonomous WorkPod is an excellent modern prefab ADU if you want additional space for a remote office. Autonomous offers shipping to all states in the US except Hawaii and Alaska.  
However, what makes the Autonomous WorkPod that good? Firstly, this ADU is weatherproof, humidity-resistant, and durable, so you won't have to replace it after working on it for a few months. Autonomous understands you want to focus on your work, and it comes with soundproof walls to keep you away from distractions.  
One of the best things about this pod is that, since Autonomous offers all kinds of ergonomic products, it comes with an Autonomous ErgoChair Plus and SmartDesk Connect. You don't have to worry about getting lightbulbs for the pod since it includes a warm lighting feature and a fair trade of electrical outlets.  
Assembling this accessory dwelling unit only takes a few days.   
Dimension
103"W x 142.5"L x 92" - 125.5"H
Material
Exterior: Composite wood
Interior: Plywood wooden frame
Frame: Steel, M300 cement
Include
SmartDesk Pro, ErgoChair Pro+, Cable tray, Filing Cabinet, Dual Monitor Arm, Anti-fatigue Mat
Minimum wattage
100W
Weight capacity
2.9 tons
Color
Black, White
Warranty
1 year
2. Autonomous StudioPod
Are you looking for a more visually appealing and elegant option that offers you what the WorkPod gives you? Get the Autonomous StudioPod!  
This modern ADU is made to be more comfortable than others rather than work exclusively as an office, so it comes with a closet, a desk, a bookshelf, a TV stand, a convertible sofa bed, and a foldable coffee table. You could even live here if you wanted to! 
The Autonomous StudioPod is a multi-purpose ADU since its developers made it fit to be an office pod, studio, Airbnb, or anything you want it to be! One of the things that makes this prefab studio pod stand out from others is that it includes all the sockets you would need for your studio appliances.  
Autonomous doesn't want you to replace your ADU after using it for some months, so it's built to last years. It's not difficult to notice that due to the product's waterproof feature, weather resistance, and sturdy soundproofing walls. This ADU is made of eco-friendly materials.  
Getting a soundproof office pod is excellent if you live with many people or in an area with high levels of sound pollution since that could make working way more difficult for you. This is the last product from Autonomous.  
Dimension
106" W - 155"L x 106.3"H
Material
Exterior: Vinyl layer
Interior: Eco-friendly honeycomb paper
Frame: Steel
Include
A closet, desk, bookshelf, TV stand, a foldable coffee table and convertible sofa bed
Minimum wattage
150W
Lighting
3 color modes
Warranty
1 year
3. Thinktanks Compact Office Pod
Although it's not an Autonomous product, you can also get the Thinktanks One Person pod from the Autonomous website, and it's way more inexpensive than the previous modern ADUs on this list. However, that means it won't include all the gadgets you saw in them.  
If you don't like DIY activities, this ADU is perfect for you since it comes fully assembled. Unlike others on this list, this pod was created to work as an office ADU for one person. Hence, you may not be able to use it for other things or more people.  
Besides that, buying the Thinktanks One Person Pod gives you all the outlets and USB chargers you'll need for your office supplies. Do you get distracted from work often? This pod works with acoustic panels that keep you away from any noise from the outdoors.  
Since the Thinktanks pod is meant to work as a mini-office, you can't sleep in it as you would do with a studio shed.   
| | |
| --- | --- |
| Dimension | 7 x 7 x 7.5 ft |
| Material | Double laminated tempered glass, R200 aluminum |
| Color | Black, Green |
| Interior | Washable PET Felt |
| Standard outlet | 110-220V |
| Lighting | LED 140W |
| Warranty | 3 years |
4. YARDADU Outdoor Backyard Prefab Home Office
The YARDADI Outdoor Backyard Prefab Home Office gives you something similar to what the Thinktanks design offers but with more space to do other things. This pod comes with excellent insulation and soundproof walls, and you can start financing it for as low as $298 monthly! 
5. Allwood Estelle Cabin Kit
If you are looking for a contemporary ADU that gives you a warm vibe and offers you a lot of space, you can go for the Allwood Estelle Cabin Kit. This product is perfect for people who want to stay in touch with nature.
6. Hello Wood Workstation Cabin
While the Allwood Estelle Cabin Kit gives you a closer approach to nature without focusing on having a modern design, the Hello Wood Workstation Cabin uses an innovative modern ADU design that gives you the private meeting room you've always wanted.  
This cabin comes with built-in electrical outlets, but you can pay for it to have additional services such as an air conditioner, a sound system, or a TV screen. 
7. EcoSpace WorkPod
We recommend you buy the EcoSpace WorkPod if you want a warm-looking pod that makes you feel at home. You can install this ADU in five days, and it comes with underfloor heating and lighting.  
Apart from all that, this is one of the most affordable products on the list.
8. ZenBooth Solo
As its name suggests, the ZenBooth Solo works as an individual ADU for office workers. However, you can also use it as an office phone booth, a private space for employees, or any type of quiet room you want it to be.  
9. Hopkins Towing Solutions Shed Kit
Although most products on this list come preassembled, the Hopkins Towing Solutions Shed Kit needs the buyer to build it from scratch. You will love this product if you love DIY activities.  
Apart from that, you can customize this backyard shed house to adapt to what you want.
10. The OfficePOD
Getting to the last product on this list, we have the OfficePOD. The main advantage this accessory dwelling unit offers is that it comes fully furnished and equipped and doesn't need any foundations to be installed.
Final Thoughts
All the products listed on this page are modern ADUs of excellent quality, and they include all the benefits you would need in any modern ADU design.  
However, remember you need your accessory dwelling unit to adapt to your needs, so make sure to know what you want the ADU for before getting it.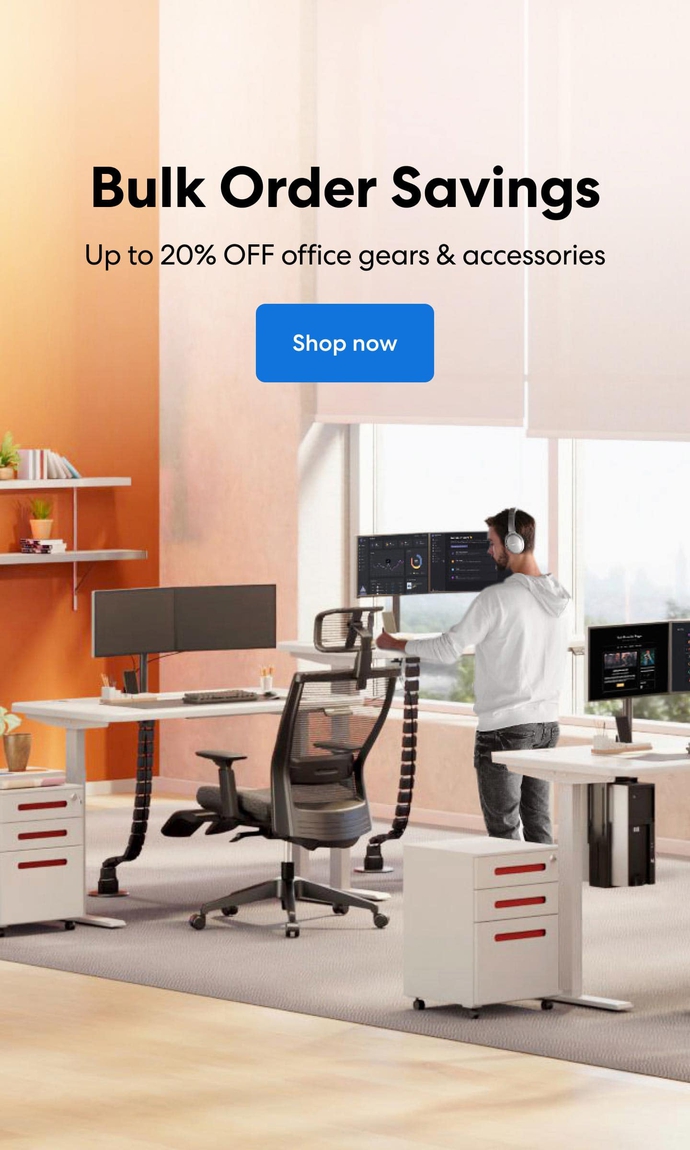 Subcribe newsletter and get $100 OFF.
Receive product updates, special offers, ergo tips, and inspiration form our team.