Workplace Inspiration
Build Your Backyard Office: ADU in Austin for the Ultimate Outdoor Office

Autonomous
|
May 30, 2023
4,043 Views
Remote working has taken off in a big way, and it looks like it is here to stay. In the wake of the COVID-19 pandemic, businesses large and small have completely re-evaluated the way they work and have shifted some, if not all, of their business to a whole new setup. 
The home office has rapidly evolved from a makeshift desk in the quietest corner of the house or a laptop on the sofa. Now, remote businesses are taking things to a new level of professionalism and style. First came the modern home executive corner, then the flexible sit/stand workstation. Now, the home office work pod.
Texas residents are lucky to have the prime conditions for building their own backyard office. Austin is a vibrant young city full of forward-thinking entrepreneurs and freelance remote workers, so what better place to lead the way in this exciting new development? 
What Is a Backyard Office?
There are no prizes for guessing what a backyard office in Austin is. In short, it is a small building or structure set up in somebody's garden for the sole purpose of acting as an office space. The size, shape, and style can vary greatly, but the principle is the same: it is a dedicated area that allows people to do their job productively without leaving their property but still keeps work and life separate. 
Types of Backyard Offices in Austin
When building a backyard office, Austin residents should consider what style works best for their space, routine, and budget. With that in mind, here are a few different backyard office styles from which to choose. 
Backyard Office Shed
In Austin, plenty of homes have a decent-sized garden. The hot, sunny climate makes it more than possible to transform the old backyard shed into a modern, stylish home office. Any keen DIY fans are sure to love a project like this! 
If you already have a garden shed that is still in good condition, you are halfway there! Depending on the design of the shed, you may need to add insulation and windows for natural light, as well as electricity and power sockets. A backyard office Austin style is all about rustic chic meets modern style, with all the DIY points a person could want. 
Who is it best for: A backyard office shed in Austin is best for a creative person on a budget. You don't need a lot of space and you don't want to spend too much money, but you do need your own workspace to boost productivity at home. Perhaps you work freelance or split your time between home and at the office. 
Backyard Studio Build
Having a backyard studio in Austin is the ultimate remote office setup for independent businesses. Some small companies have moved their entire operation to the at-home way of work to save on rental and overheads. Depending on the type of business you run, and where your team is located, you may want a central meeting point where you can come together as a business without heading to a commercial space. 
Here enters the backyard studio office. A studio is a fully self-contained unit, including a toilet and kitchenette. They are often built in Austin gardens to act as guest houses or additional living space for growing families but are equally as effective as remote offices. 
Building an entire office studio on your property is certainly not a budget-friendly option, nor is it possible in the average backyard. That said, many Austin homes have ample space on their land and can easily support this type of structure. It is worth installing it with solar panels to take advantage of the Texan sunshine and save on energy. 
Who is it best for: A backyard studio in Austin is best for a family-run business or locally operated business that needs a simple headquarters to control daily operations. You have the space and money to invest in a studio office and feel your remote company can benefit from having a communal base. 
An Office Pod
The backyard office pod is our favorite new remote working trend. Sleek, simple, and eco-friendly, these quirky pods are the ideal addition to any Austin home to maximize working potential. 
At first glance, they are similar to an office shed but look a little closer and they are so much more advanced. Complete with floor-to-ceiling glass for natural light, pre-insulated walls, floors, and roof, and all the electrical outlets you need for a day of work, a prefab backyard pod is truly an incredible design. 
Who is it for: Anyone can benefit from an outdoor office pod in Austin, especially someone who works remotely full-time. Solo workers who spend many working hours in their home office, whether for themselves, an independent company, or a large corporation, are sure to love the many benefits one of these structures can offer.   
Pros and Cons of a Garden Office Pod in Austin
Having a work pod for garden office use in Austin is highly beneficial in several ways, but it is always worth weighing up the pros and cons. Overall, we are huge fans of this style of home office setup and think it is the future of remote working in cities such as Austin. 
To give you a better understanding of what having a backyard office shed in Austin entails, here is a brief look at some of the pros and cons.  
Pros of a Garden Office Pod in Austin
Working from home without a dedicated office space is extremely difficult, even for the most focused of people. With a backyard office in Austin, you can leave the house and enter a new frame of mind as you step inside your new office - without ever leaving your property.
Most of the best garden office pod designs are soundproofed to keep the distractions of the outside world exactly there: outside.
Austin is famous for its sunny weather, so why not take advantage of it? Work hard and stay focused without shutting yourself away from the beautiful natural light the state has to offer. Because the designs feature a lot of glass paneling, you can close the gap between the outside and inside and enjoy both at the same time.
A lot of Austin properties have more space available in the backyard than they have indoors, so it makes sense to plan accordingly. If you don't have a room available to turn into an office, drop a pod in the garden, and it does the job!
Many pods are already prefabricated, so they only need to be assembled in place. It makes it much quicker than building a structure from scratch or renovating a garden shed.
Pods are pre-powered and completely kitted out with everything you need, including air conditioning, electric sockets, and lighting. All you need to do is connect them to power, and off you go.
Building an extension onto your house takes a lot of time. Why wait that long to have your dream home office when you could have a pod up and running in no time?
You do not need planning permission for a garden office pod in Austin. 
Cons of a Garden Office Pod in Austin
Because of the glass paneling design, most pods offer very little privacy. If you have a backyard office in Austin and have neighbors close by, you may not want them seeing what you do all day.
Over time, the additional electricity bills can add up if you don't manage them effectively. There are ways around it, but you need to be mindful and keep an eye on things.
Some people find being outside distracting. Although the pods are fully enclosed, the openness of the design can lead to people feeling distracted by what is going on around them.
The upfront cost can feel like a lot of money, but it should be considered an investment in yourself and your remote working life.
If you don't have a lot of outdoor space, it cuts into the area you have. 
What Do You Need for an Outdoor Office Pod in Austin?
Part of the beauty of having a pod as a backyard office in Austin is how easy it is to assemble and set up. You do not need special contractors, permissions, materials, and planning: just buy your pod, arrange delivery, and let the team do their thing. 
All you need as an Austin homeowner is: 
The backyard space to assemble the pod

Ground quality that is strong enough to support the structure

An electricity source that can handle the additional outlets

A budget that can accommodate a prefab pod. 
Other than the basics, there is very little that you need to set up a pod in Austin. In our minds, that only adds to the appeal. 
Understanding Zoning and Land Use Regulations
Have you ever dreamt of having a dedicated workspace in the comfort of your backyard? With the rising popularity of remote work and the need for flexible office spaces, building an accessory dwelling unit ADU Austin, Texas, can be a perfect solution.
This part will explore the regulations, standards, Austin ADU rules, and permitting process for ADUs in Austin, providing you with the knowledge and options to create the ultimate outdoor office.
Before embarking on your backyard office project, it's crucial to understand the zoning regulations and land use restrictions in Austin.
The city of Austin has established zoning regulations to manage and control the development of properties within its jurisdiction. These regulations divide the city into different zones, each with rules and restrictions regarding land use and construction. Zoning aims to maintain the integrity of neighborhoods, manage population density, and promote orderly development.
Different zoning designations have varying impacts on ADU Austin construction. Some zones may allow ADUs as permitted, while others may have certain restrictions or require additional approvals. It is important to research the specific zoning designation of your property to determine what is allowed and what limitations exist.
For example, in some residential zones, ADUs may be allowed by right, meaning you can build one without needing additional approvals.
However, there may still be specific requirements regarding the size, setback distances, and architectural design of the ADU. Other zones may require a special permit or a variance to build an ADU Austin.
To ensure compliance with zoning regulations, it is crucial to familiarize yourself with the specific requirements and limitations for ADUs in different zones. This information can typically be obtained from the local zoning department or planning office.
Specific requirements may include limitations on the size and square footage of the ADU, setback distances from property lines and existing structures, and parking requirements. Additionally, there may be restrictions on the height and floor area ratio of the ADU, as well as guidelines for its design and architectural features.
By understanding the zoning and land use regulations in Austin and the specific requirements for ADUs in different zones, you can confidently navigate the construction process and ensure that your backyard office project complies with all applicable regulations.
Austin ADU Regulations and Standards
When it comes to building a prefab ADU Austin, there are several regulations and standards you need to consider. First, there are size and square footage limitations for ADUs, and these restrictions ensure the unit remains within a certain size range, depending on the property's size and zoning designation.
Additionally, setbacks and minimum distance requirements dictate how far the ADU must be from property lines and existing structures. Parking requirements and exemptions vary based on the location and size of the ADU, as well as the availability of alternative transportation options in the area.
Height and floor area ratio restrictions aim to maintain the neighborhood's character and prevent excessive development. Design and architectural guidelines help ensure that the ADU blends harmoniously with the existing structures and adheres to aesthetic standards.
Moreover, fire safety and building code compliance are essential for the safety of the occupants and the surrounding properties.
Austin ADU Permitting Process
Understanding the ADU permitting process in Austin is crucial for a successful backyard office project. It typically involves several steps, including preparing and submitting the necessary documents and applications. These may include site plans, floor plans, elevations, and any additional information the city requires.
Once the application is submitted, it will undergo a review process by the relevant departments. This process ensures compliance with zoning regulations, building codes, and other applicable requirements. Required inspections will be scheduled at various stages of the construction process to ensure compliance with safety and quality standards.
The timelines for approval may vary depending on the project's complexity and the permitting department's workload. It's essential to be patient and plan accordingly to avoid unnecessary delays. Remember that there will be fees and costs associated with obtaining ADU permits, including application fees, plan review fees, and permit fees.
Additional Considerations for ADU Construction
When planning to build an Accessory Dwelling Unit (ADU) in Austin, several additional considerations must be remembered. These factors can greatly impact your ADU project's design, functionality, and overall success.
Addressing these considerations allows you to create a backyard office that meets your specific needs and enhances your productivity. Make sure to have these sorted by your ADU Austin builders:
Sustainable Materials and Energy Efficiency
Incorporating sustainable materials and energy-efficient features into your ADU can benefit both the environment and your long-term costs. Consider using eco-friendly building materials, such as recycled or locally sourced materials. Additionally, installing energy-efficient appliances, LED lighting, and proper insulation can reduce energy consumption and lower utility bills.
Natural Light and Ventilation
Maximizing natural light and ventilation in your backyard office is essential for a comfortable and productive workspace. Consider the orientation and placement of windows, skylights, or clerestory windows to allow ample natural light into the ADU. Incorporating operable windows or ventilation systems can also help regulate airflow and maintain a fresh environment.
Utilities and Infrastructure
Depending on the location of your ADU and the existing infrastructure, you may need to consider additional utilities. Ensure your backyard office can access electricity, water, and sewer connections if required. Consult with professionals to determine the feasibility and cost of extending utilities to your ADU.
Accessibility
Designing your ADU with accessibility in mind can increase its versatility and appeal. Consider wider doorways, ramps, and accessible bathroom fixtures to accommodate individuals with mobility challenges. Universal design principles can ensure your ADU remains functional and inclusive for people of all abilities.
Styling your Backyard Office Austin Style
There are a few key elements that every office needs, regardless of where it is or what style it follows. First of all, no office can function without a high-quality desk to match the needs of the user. 
Consider an automatic standing desk to maximize the use of space in your garden office and to keep your mind and body engaged and alert throughout the day. From there, you can decide on an ergonomic chair or stool to relax on when needs are. Depending on how many hours you usually work, you may also want to consider an ergonomic footpad to correct posture and avoid muscle strain. 
When it comes to interior design aesthetics, minimalism is the top choice for an office pod. The main reason for this is size. Overpowering colors and accessories make a room feel smaller and more distracting, which is not conducive to a productive remote working life. Stick to light colors, soft tones, and organization. A few personal touches are always welcome, but remember: this is your office, not your bedroom! 
If you want to add a touch of Texas, hints of natural wood and timber are always welcome, with a few rustic soft furnishings along the way. Keep your desk as clear as possible and consider adding a few spots of color through art or accessories. 
Autonomous WorkPod: The Best ADU for Austin Backyard Office
The Autonomous outdoor office pod combines all the very best qualities that a backyard workspace needs. Sophisticated, modern, simple, and stylish: this soundproof office pod has it all. 
Floor to ceiling glass paneling allows for maximum natural light, and when it gets dark, warm lighting sets in to let you work as long as you need to. It is fully equipped to support all your devices and has plenty of space for a desk and ergonomic chair. Move around freely without feeling restricted or boxed-in and never need to worry about weather-ware thanks to the ultra-durable design. 
Assembly could not be any easier- it is essentially a Lego kit for grown-ups! The pieces slide together with ease to create a surprisingly sturdy pod. At 11'8 by 8'4, it can fit into many Austin backyards, although we do recommend a little bit of extra space around it. To make things even easier, you can take it apart and set it up somewhere else if you ever move, expand, or re-think your property.
Dimension
8'6''W x  11'9''L x 11'H
Ceiling height
6'10'' to 9'4''
Window material
Wooden frame, 5/16" tempered glass
Door material
Anodized aluminum frame,  5/16" tempered glass
Material
Siding: bitumen, housewrap, vinyl silding
Roof: bitumen, housewrap, shingles roof
Floor: plywood
Balcony: composite wood
Include
Optional: SmartDesk Connect, ErgoChair Pro+, Dual Monitor Arm, Cable Tray, Steel Cabinet, Anti-Fatigue Mat. Always included: Electrical Cabinet & Bookshelf
Floorspace
98 square feet
Capacity
2.9 tons
Summary
When looking for a backyard office, Austin residents should seriously consider a garden office pod. In Texas, the hot climate lends itself perfectly to utilizing a garden as a remote working area, especially with a smart structure such as the Autonomous Office Pod. 
Studios and sheds are other great options for people looking to relocate their business to home without blurring the work/life balance that is, so notoriously difficult to maintain. You do not need to take your job home to work remotely. Productivity is higher when people have a dedicated space separate from where they enjoy their downtime. 
Building your backyard office in Austin can be exciting and rewarding. By understanding the zoning and land use regulations, ADU Austin standards, and the permitting process, you can confidently navigate the construction process.
Remember to consult with professionals and adhere to the regulations and guidelines to create the ultimate outdoor office space that enhances your productivity and work-life balance. Thanks for reading!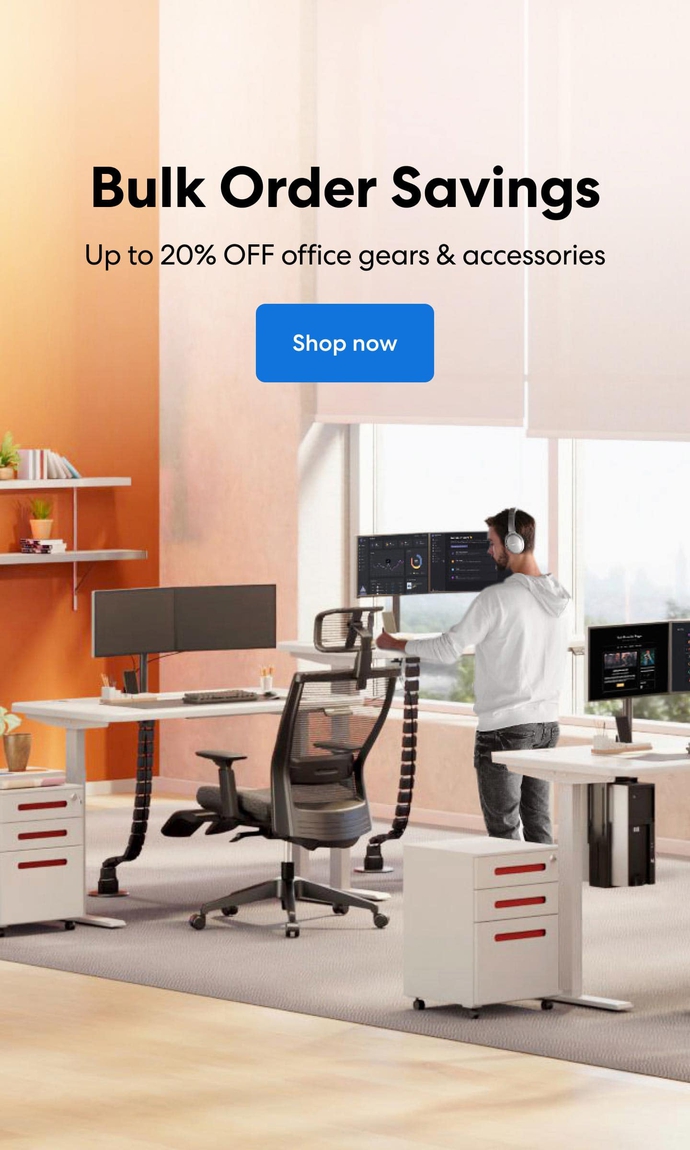 Subcribe newsletter and get $100 OFF.
Receive product updates, special offers, ergo tips, and inspiration form our team.