Smart Products
Things to Know About Powered Grommets | A Detailed Analysis

Autonomous
|
Nov 5, 2022
1,577 Views
People are worried about their workplace ergonomics these days because that affects their productivity a lot. If you are one of those concerned office workers, you would have also wondered how to organize a desk in the best way. You might not be aware, but a power grommet can prove to be very helpful in this regard.
In most cases, your desk looks cluttered because of the loose, lingering cables. So, once you know how to organize cables, you are halfway done having a chic workspace. Your computer desk organization determines how well your things are sorted and how well you will be able to manage your tasks. People who have an organized workspace have their tasks more sorted, so they usually get more things done by the end of the day.
Organizing your desk and avoiding clutter becomes way easier if you have a grommet for the power cord. A desktop power grommet keeps your cords organized and ensures the cords do not add to clutter on your desk.
It is obvious that when you are working on office tasks, you will need a PC or laptop, so you will be using cords to power and charge them. A desktop power grommet makes such tasks easier and helps you become more organized. But how?
We know that most of you will have many questions regarding a desk power grommet. That's why we have shared an in-depth review of the power grommets here. As you read further, you will get answers to all your queries, such as what a grommet is, what it is made of, how you can use it, and its pros and cons. So, let's dive deeper! 
What Is Grommet and What Does It Do?
The Grommet is a round-shaped eyelet placed in any hole to protect any rope, cord, or cable passed through it. The grommet reinforces the hole to prevent snagging, pulling, or unexpected abrasion when cords or ropes are passed through them.
You may find them in the little holes in your bathroom curtains so that you can hang and slide them easily. You may even find them in your shoes at the point where you put the laces.
The job of a grommet is simple; it looks like a ring that makes it easier for you to put through strings, cords, ropes, etc., via the inlet. They are usually present at openings where you have to put things with a little delicacy.
A grommet ensures that you stay organized if it's the case with your desk. For your information, there are grommets in desks, too, which help you have a single eyelet for your cords. Such an addition helps you stay more organized at work. Moreover, it helps you clear up the cord clutter as well. 
What Materials Are Grommets Made of?
You would be wondering what a grommet is for power cord or any usual grommet made of. The list can be long, but the popular materials include wood, plastic, metal, and rubber. People who like having weather grommets usually prefer rubber grommets. Rubber grommets are affordable and easier to install.
However, a grommet for a power cord is usually made of wood to complement the wooden tabletop. You may even find some of them made using brass or stainless steel. Overall, metal grommets are considered the most durable, while plastic and wood are all-rounders, being both durable and scratch-resistant. 
How to Use a Powered Grommet?
So far, we have been discussing simple grommets and the grommet for power cords. However, the power grommet has caught the attention of many users these days. The powered grommets help you bring the power outlets to your desk. Do you wonder how?
Well, it is not possible for everyone to have a power supply next to their work desk. So, what can these people do? A desk power grommet is an ultimate solution for such office and remote workers. It allows you to have power outlets in your desk instead of making your desk shift to the nearest wall plate and spoil the way your workspace looks.
If a power outlet is far from your desk, you can drill a hole in your desk and affix a grommet for power cords there to run your PC or any other electrical gadget. The power grommets can be recessed, freestanding, and popping up at your desk. These power grommets let you have a USB charger and multiple power outlets at your desk. All you are supposed to do is install one of them on your desk. 
Pros and Cons of Powered Grommets
There are certain pros and cons when it comes to a desktop power grommet, so let's discuss them one by one to have a clear idea. 
Pros of Powered Grommets
Here are the major pros that you may expect from a grommet for your desk. 
Easy Installation
You can install a grommet with ease. You do not require a lot of tools to install a grommet on your desk. You only have to cut an eyelet in the shape of the grommet on your tabletop and affix the grommet. The procedure is similar for other places like fabric and shoes too. 
Safety
A power grommet is safe to use and helps you prevent your cords from getting damaged. Cords often get frayed or damaged due to the constant wear and tear that they experience when pulled through any holes. If you affix a grommet in these holes, you get to pull your cords without snagging. 
No Cord Clutter
We know that no one likes cord clutter, so a grommet helps you attain that efficiently, even if you have a compact desk. It gives you a single eyelet for your cords so that they don't linger around your desk and create cord clutter. 
More Organized Desk Space
Everyone wishes to have their desk accessories in place, so a grommet helps you do that more efficiently. Mostly, a power grommet with USB ports helps you have greater functionality and charge your devices in a more organized manner. So, you are more organized and more functional with a power grommet. 
Cons of Powered Grommets
The pros of grommets outweigh their cons, making them a desirable choice for your office use. Still, we have shared some material-specific cons here that you may encounter if you use a specific kind of grommet. 
Might Catch Rust
If you are using a metal grommet in a wet place, it may catch rust with time. So, ideally, you should go for wooden or plastic grommets. 
Might Get Loose
A rubber grommet often loses with time, especially if there is too much heat in the area where you have placed it. The rubber either gets brittle or loose with excessive heat exposure; that's why it is not recommended for hotter places. You may think of having a wooden or plastic grommet in these cases. 
Final Verdict
Considering all the benefits you get with a power grommet, we suggest you have one for your desk too. Doing that will not only make your life easier, but it will help you become more productive indirectly.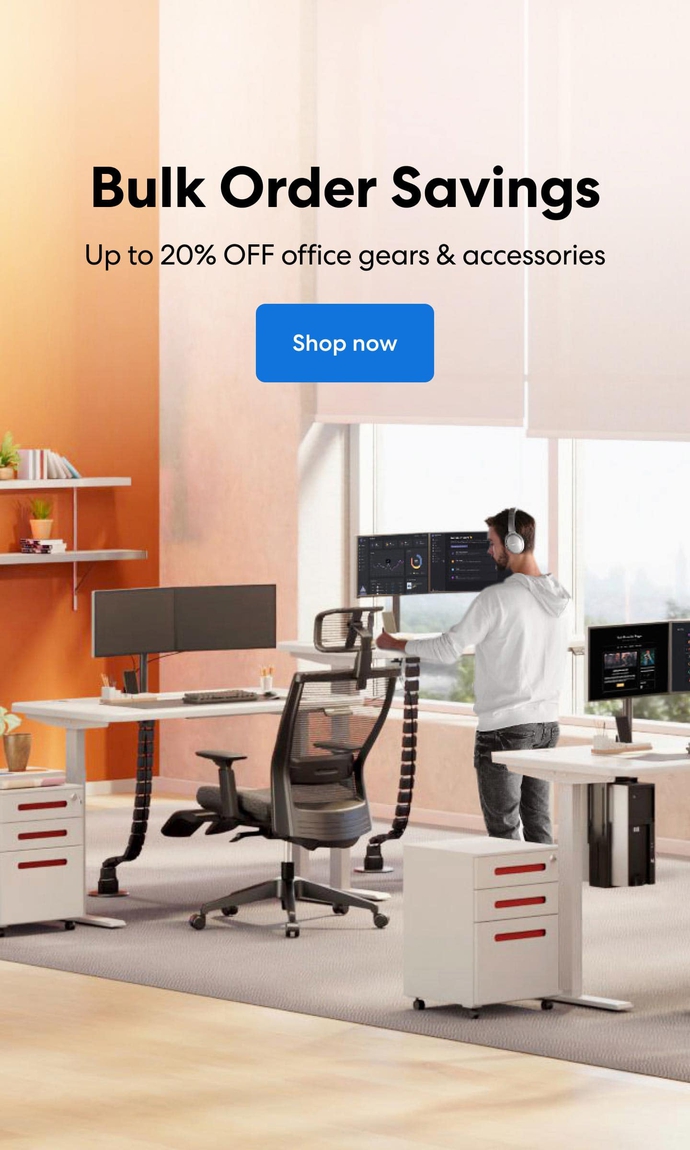 Subcribe newsletter and get $100 OFF.
Receive product updates, special offers, ergo tips, and inspiration form our team.