Workplace Inspiration
Timeless Appeal of Scandinavian-style Houses for Your ADU

Autonomous
|
Jun 22, 2023
293 Views
The drive to work from home has led to the emergence of a wide range of home-office designs, some of which are self-sufficient units called Accessory Dwelling Units (ADU). Some of the most popular designs for these ADUs are very similar to Scandinavian houses in terms of the way they are built. 
If you have been considering making the switch from traveling to work every day to working from home full time, the most important thing you need is a home office. While there are many types of sheds, offices, and pods available, Scandinavian office design is one of the best options you can go for. 
At Autonomous, you can choose from one of the awesome ADUs that are available for sale. Your very own Scandinavian tiny house can be delivered to your doorstep, ready to be installed and used as a home office, game room, sleeping area, or even a yoga studio.
What Is a Scandinavian-style House?
A Scandinavian-style house can best be described as a house design that uses predominantly wood materials to build a home that looks like the kind of houses you would expect to see in Scandinavian countries, such as Norway, Sweden, or Denmark. 
Scandinavian home designs have always been very popular, especially in colder climates where the added insulation is a life-saver. However, they are also chosen for their unique and beautiful design, which is immediately recognizable from the extensive use of wood and other natural materials. 
With Scandinavian home designs, you can expect to find the interior to be minimalist, with raw wood floors and low ceilings. In Sweden, you will find very colorful Scandinavian houses that have an interior that is made almost entirely of wood. 
However, a modern Scandinavian house will probably have some variations to this. With the Autonomous Scandinavian prefab cabin, for example, you can also expect many modern features in your home office. This blend of traditional Scandinavian home designs and modern housing styles creates the perfect ADU to work from home.
The History of Scandinavian-style Homes
Any fan of Viking and Norse mythology will easily recognize what a Scandinavian tiny house looks like because this was the most common form of housing during that period. 
Scandinavian houses were built for functionality more than aesthetics. Considering the cruel winters experienced in the northern reaches of the world, it is not surprising that proper insulation is one of the most important requirements in Scandinavian home designs. 
Besides the bitter cold, another common feature of northern winters is the limited amount of daylight. This is what inspired the skylights and large windows that were a common feature in Scandinavian houses and have persisted to this day. 
In the 19th century, migration from Europe to America was very high, and with it came many of the ideas, styles, and architecture from Scandinavian lands. Even though the American climate is significantly warmer than what you would find in Sweden or Norway, Scandinavian houses gained a lot of popularity throughout the US, especially in the 1950s. 
These days, architects are experimenting with a lot of traditional and contemporary home designs, so it is not surprising to find a modern house with a Scandinavian bedroom design. When applied to ADUs, this type of housing has proved to be quite popular, even when compared to more technologically advanced pods.
What Makes a House Scandinavian Style?
It is difficult to pinpoint one single thing that makes a house to be deemed Scandinavian because it is more than just the use of wood and other natural materials. 
The design of the house itself is very important, with hardly any Scandinavian tiny house being more than one story high. The majority of Scandinavian home designs have a single story, sometimes with a loft-like area situated right beneath a low, slanted roof. 
Another mainstay in traditional Scandinavian houses was the presence of a huge fireplace in the main part of the house to keep the cold at bay, with smaller fires also used in the bedrooms. 
In the end, not all Scandinavian houses are designed and built the same. The mixture of architectural designs from different places, as well as the difference in weather conditions, has led to many changes affecting how a Scandinavian-style house looks today. 
However, a few common elements do exist among Scandinavian home designs, such as: 
Wood construction

Porch for removing clothing when entering or exiting

Steep roof for snow to run off

Glass casement windows

Double story or less

Black, white, yellow, or red painting

Low ceilings

Fireplaces and wood stoves

Huge windows and skylights
Autonomous ADUs - What You Need to Know
While an Autonomous prefabricated ADU is not 100% the same as a traditional Scandinavian tiny house, the two have a lot of similarities. Most of the design elements that made Scandinavian home designs so popular back in the day are still incorporated in modern-day Autonomous ADUs. 
Consider the following features of prefab ADUs from Autonomous: 
Minimalist and Functional Design
When Scandinavian houses were built by early Viking cultures, the emphasis was on safety, warmth, durability, and functionality above all else. As a result, when you look at a modern Autonomous ADU, one of the things you will immediately notice is the minimalist design. 
Inside one of these prefab ADUs, you will find a well-designed work or sleep area that contains only essential furniture. If you plan on using it as a home office, a simple Scandinavian desk and a few other items of furniture are all you will need.
Clean Lines
When Scandinavian houses were designed back then, the use of wooden planks or logs as the main material meant that clear and easily defined lines were common in all these buildings. This design element seems to have aged very well over the years because modern ADUs still feature those same clean lines. 
Considering how small a Scandinavian tiny house or modern ADU can be, the use of clean lines means you can help the building look less cluttered and a lot more elegant and sleeker without changing its size. 
Natural Materials
While prefab ADUs from Autonomous feature a wide range of materials in the walls, there is still a huge reliance on the use of natural materials such as plywood. This is a much lighter and easier-to-manage option than the heavy tree logs that were historically used on Scandinavian houses. 
What this means is the modern version of a Scandinavian tiny house is easier to transport and takes a much shorter time to construct. It is also light enough to stand on a variety of terrains. 
Lots of Windows
The long, cold, and dark winter months of the northern countries where Scandinavian houses originated necessitated the use of large windows and skylights to let in as much sunlight as possible.
These days, even when you build your ADU in warmer climates, including huge panoramic windows is still a common practice. This is mainly because of the importance of natural light, and the need to make the ADU feel less cramped.
Affordable Construction/Setup
The materials used historically to build Scandinavian houses were cheap and easy to find locally, meaning building a house was not something only the rich could do. This practice has not changed much. Modern Autonomous ADUs are still made from easy-to-find material, which contributes to the low price of these units. The setup process is also made a lot easier. 
Insulation
When you step into your ADU and close the door behind you, you get to feel just how ancient Scandinavians used to feel when they walked into their homes. This is because a lot of emphasis is still placed on the need to provide adequate insulation. 
Thanks to the use of a combination of different materials, including plywood, bitumen, honeycomb paper, and housewrap, the level of insulation on Autonomous ADUs is top-notch. No matter how terrible the weather is outside, once you close the door, you will be able to get your work done or sleep in a comfortable work or sleep pod. 
Three Autonomous ADUs to Consider
When you are trying to select the best ADU for your needs, Autonomous makes this choice much easier by giving you three awesome choices to consider. 
Each ADU is made using traditional Scandinavian home designs, meaning you will have a fully insulated ADU made from natural materials. This is a big plus for those who are on the lookout for environmentally-friendly materials. 
If you are on the hunt for the best Scandinavian-style house on the market, pick any of the following three ADUs: 
1. Autonomous StudioPod
When you are more interested in a home studio rather than a simple ADU, the StudioPod is your best bet. This type of ADU differs slightly from what you would expect a Scandinavian tiny house to look like because of its lack of large windows or skylights, meaning it does not get as much natural light as the other options. 
This switch in design was done on purpose to give the StudioPod a lot more privacy than other Autonomous pods. It is for this reason that the StudioPod is a popular pick among those in search of a pod to use as an extra bedroom or a place to get some work done without being disturbed. 
However, in terms of the use of natural materials, level of insulation, and the general appearance of the ADU, the StudioPod sticks to its traditional Scandinavian home designs. One look at the use of clean lines and you will recognize this as a truly Scandinavian-style house.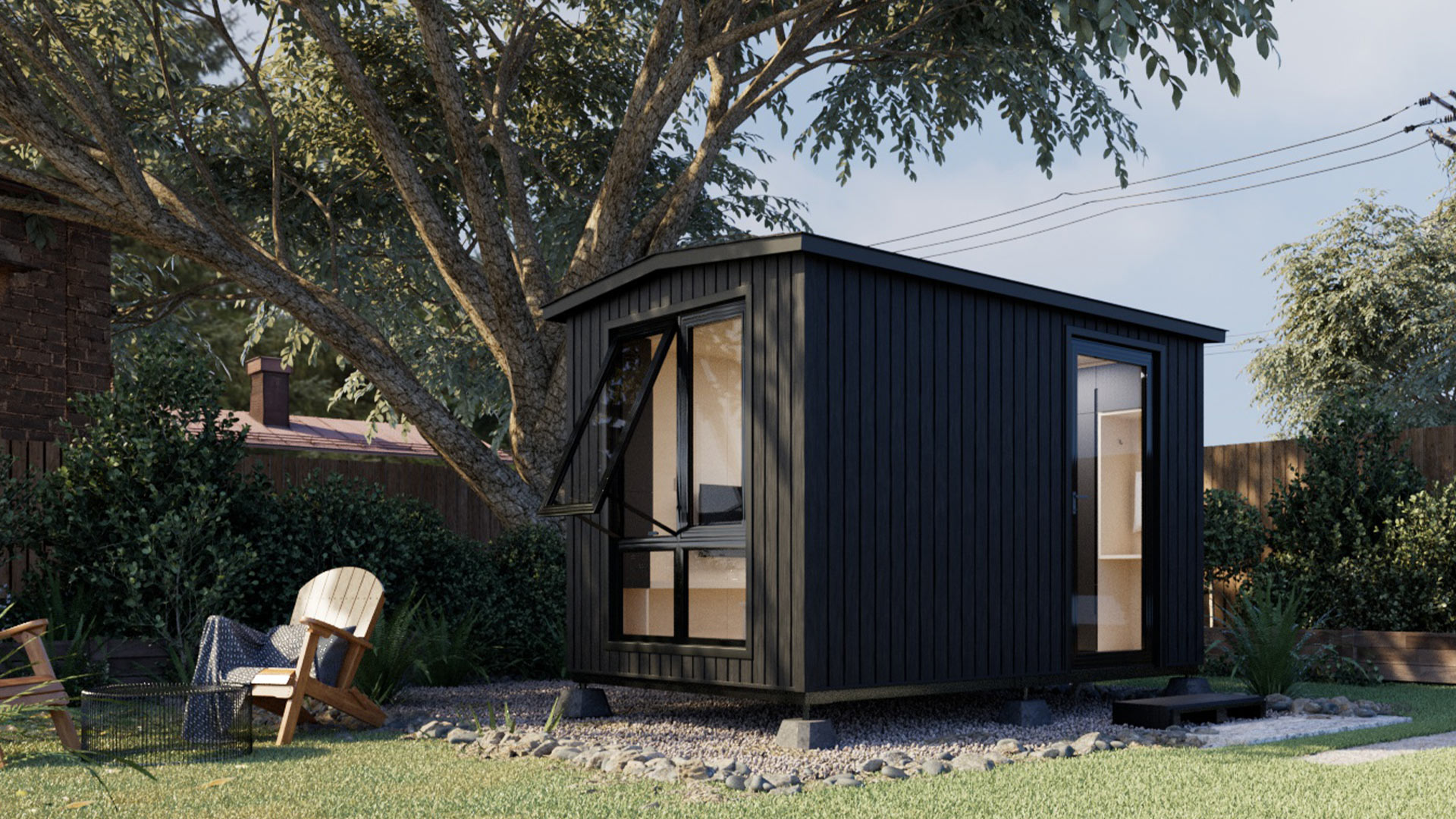 Dimension
8'4"W x 12'6"L x 9'10"H
Floorspace
105 square feet
Ceiling height
7'3"
Weight capacity
2.9 tons
Pedestal
18"W x 43"L x 7"
Window & door material
Powder-coated aluminum,  5/16" tempered glass
Material
Siding: plywood 1/2", steel frame, honeycomb paper, plywood 3/8", bitume, housewrap, vinyl siding
Roof: roof shingles
Floor: plywood
Pedestal: steel frame & wood plastic composite
Electrical devices
RCB, Wall outlet, Ceiling light switch, Ceiling light, Ventilator switch, Ventilator, Ethernet wall port, 66ft power cable with 2 connectors
Include
Optional: Cabinet, Desk, Small & Big Bookshelf, TV Shelf, Foldable Sofa Table, Convertible Sofa Bed. Always included: Electrical Cabinet
Power input
Maximum voltage : 110V AC (US standard)
Maximum current : 25A
Maximum power dissipation : 2750W
2. Autonomous WorkPod
The pod that most closely resembles Scandinavian home designs is probably the Autonomous WorkPod. This work-from-home pod ticks all the right boxes when it comes to the use of natural materials, clean lines, large windows, and excellent insulation. 
When you step inside the WorkPod, you can immediately shut the world outside and concentrate on your work without fear of being disturbed. Whatever the weather may be outside, the WorkPod will provide you with top-tier protection at all times, thanks to its high-quality materials. 
However, as a more modern Scandinavian house, the WorkPod does not have a few things that were found in traditional Scandinavian homes. The most obvious omission is that of a large fireplace in the Pod. 
While a fireplace was an essential element traditionally, in modern Scandinavian-style home designs, you can rely on the insulation for warmth. The pod comes fully wired with a maximum wattage of 2,750W. This means, if you need some extra heat in your ADU, you can simply buy an electric heater and plug it in. 
The WorkPod, like all the other options in this article, also comes with excellent sound insulation. This means if you want to get some work done away from the hustle and bustle of everyday life, the WorkPod is a perfect getaway. 
Dimension
8'6''W x  11'9''L x 11'H
Ceiling height
6'10'' to 9'4''
Window material
Wooden frame, 5/16" tempered glass
Door material
Anodized aluminum frame,  5/16" tempered glass
Material
Siding: bitumen, housewrap, vinyl silding
Roof: bitumen, housewrap, shingles roof
Floor: plywood
Balcony: composite wood
Include
Optional: SmartDesk Connect, ErgoChair Pro+, Dual Monitor Arm, Cable Tray, Steel Cabinet, Anti-Fatigue Mat. Always included: Electrical Cabinet & Bookshelf
Floorspace
98 square feet
Capacity
2.9 tons
3. Autonomous WorkPod Lite
Usually described as a smaller version of the WorkPod, the Autonomous WorkPod Lite comes packed with all the essential features needed in a modern Scandinavian tiny house. 
When yard space is limited but you need an ADU as a home office or spare bedroom, the Autonomous WorkPod Lite is a great choice. This affordable backyard ADU is small enough to fit discreetly in one corner of the yard while staying well within even the tightest budgets. 
Besides being smaller, the WorkPod Lite differs from the other two ADUs by not having any furniture included in your purchase. This means you will have to buy all the items that you require separately. It also has a much shorter insulation range than the WorkPod, which is something you have to consider if extreme temperatures are the main reason you are thinking of buying a modern Scandinavian house.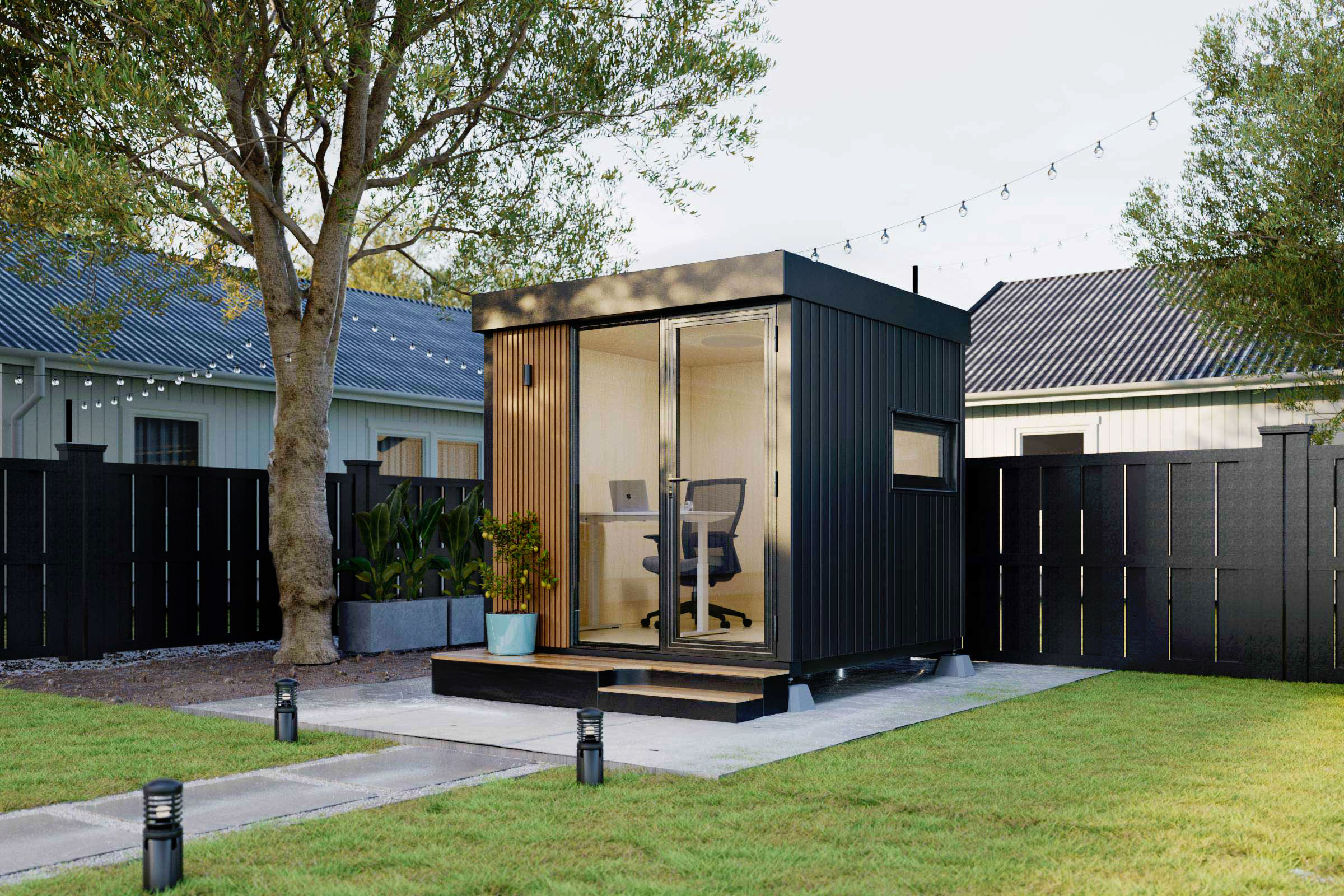 Dimension
8.7"W x 8.12"L x 9.3"H
Material
Window and door: powder-coated aluminum, 5/16-inch tempered glass
Siding: plywood 1/2-inch, steel frame, honeycomb paper, plywood 3/8-inch, bitume, housewrap, vinyl siding
Roof: metal roofing
Floor: plywood
Balcony and Pedestal: steel frame and wood plastic composite
Pedestal
24"W x 103"L x 9"H
Electrical devices
RCB, Wall outlet, Ceiling light switch, Ceiling light, Wall light, Ethernet wall port, 66ft power cable with 2 connectors
Weight capacity
2.3 tons (including Pod body)
Floorspace
80 square feet
Ceiling height
7.3-inch
Final Thought
Traditional Scandinavian houses were so functional and affordable that most of the design elements have withstood the test of time. Many modern ADUs, such as those found at Autonomous, are highly influenced by Scandinavian home designs, and this can be seen in the use of natural materials and clean lines in the design. 
If you are looking for the perfect pod to get some extra work done at home, or use as a stand-alone sleeping unit, any of these three ADUs can get the job done.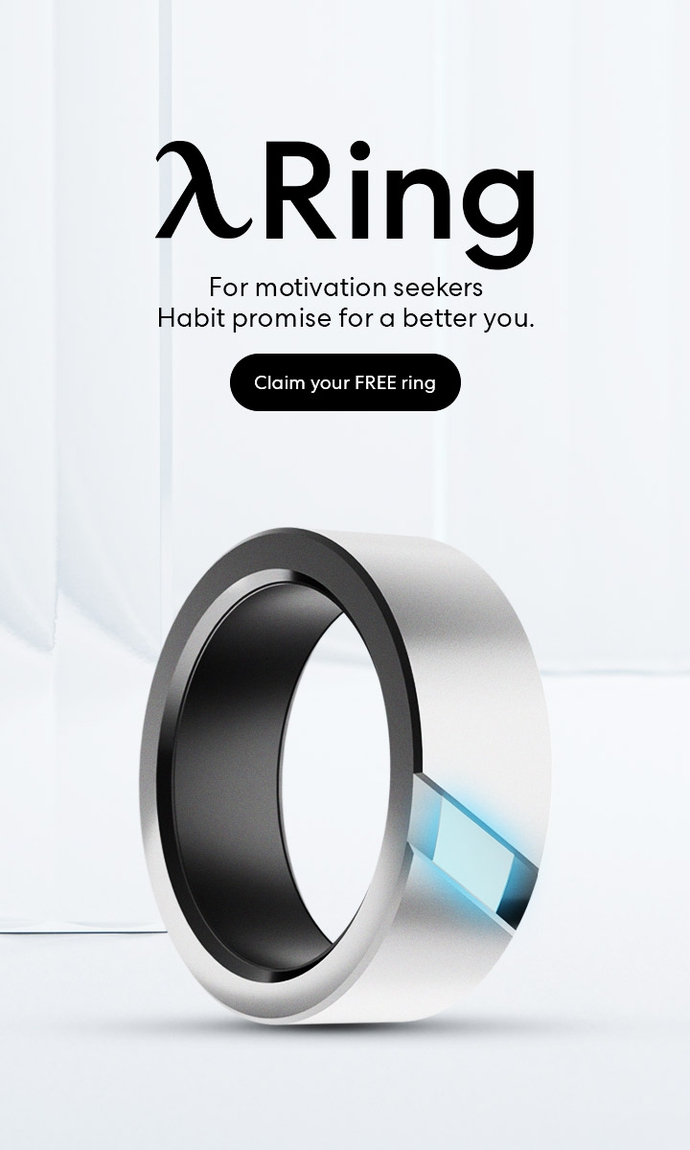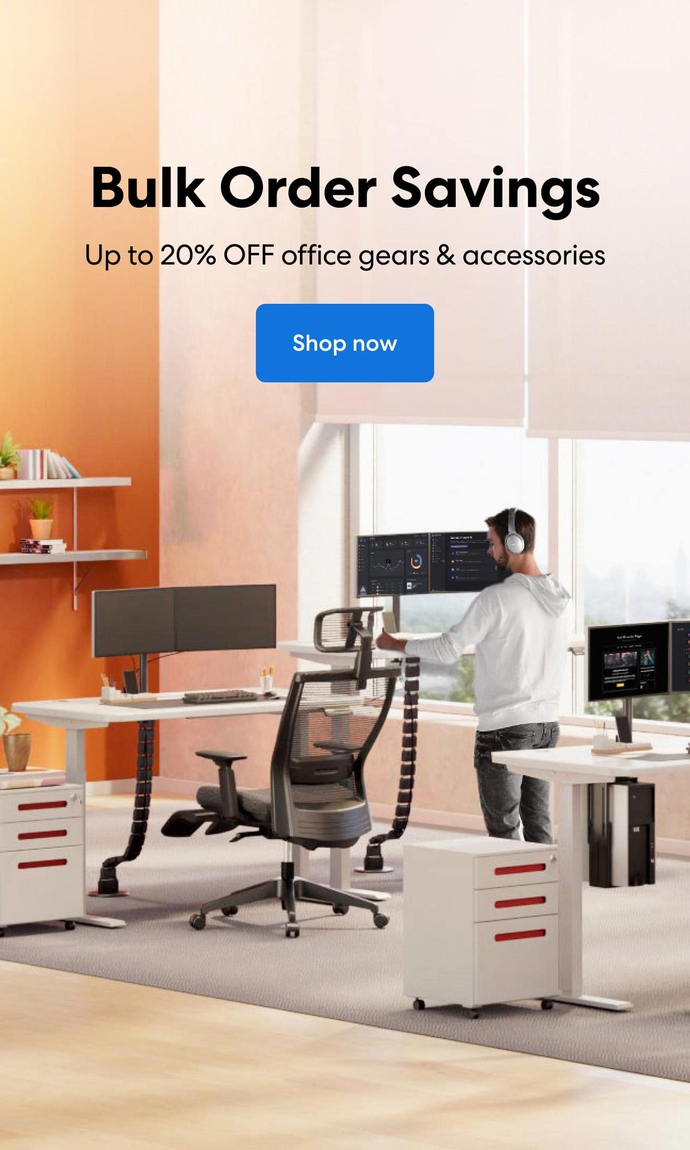 Subcribe newsletter and get $100 OFF.
Receive product updates, special offers, ergo tips, and inspiration form our team.