Workplace Inspiration
Top 20 Desk Choices for Your Scandinavian Desk Setup

Autonomous
|
Mar 14, 2023
1,195 Views
If you want to set up a functional, simple, and minimalistic workspace, then a Scandinavian desk is your best choice. 
Choosing from so many beautiful Scandinavian office décor options on the market can be challenging when deciding on the best stand-up desk to buy. To help you with that, here is a list of the top 20 best options for your Scandinavian desk setup.
20 Great Desks for Your Scandinavian Desk Setup
1. Autonomous SmartDesk Core
This is the best choice for all-day productivity. The SmartDesk Core has a solid two-stage steel frame and a dual electric motor. 
Its programmable keypad desk has four different high settings to adjust effortlessly to all types of bodies. You can also set up your monitor in three different ways because it has three sets of pre-drill holes. 
It can be assembled at home, but don't worry; you can have it ready in less than 30 minutes. It's super easy and a great choice if you want something small and sophisticated to set up the best home office desk. 
2. Autonomous SmartDesk Chunky Oak
If you like to work on your feet, an oak standing desk is your best choice. The Autonomous SmartDesk Chunky Oak provides the essential things to do just that. 
You can frame the core in a 29.4" - 48" height range, and the pro frame feature gives a more robust, quieter, and taller structure. This comes in handy if you're taller than most people or have heavy equipment to work with. 
Adjust the high of the desk with one of the four custom heights previously set buttons. Its design includes all the necessary tools to get you started. Put it together and start working in no time. 
3. FinerCrafts Standing Desk: Curved Top
Working or studying for long hours? This desk will help you change your posture during the day. Its curved top is incredibly pleasing to the eye and will look amazing either way. 
The FinerCrafts Standing Desk has powerful motors, so it can take you from sitting to standing in just 1.2 seconds. It is the best choice if you're looking for a stand-up ergonomic desk. 
This desk also has intelligent features, such as an anti-collision detector, to make it more efficient for daily use. It is also a great choice to buy when looking for something for the whole family to use. 
4. EUREKA ERGONOMIC L60 L-shaped Standing Desk: Keyboard Tray, Rustic
Everyone needs some workspace, which is just one of the features the EUREKA ERGONOMIC L60 L-shaped Standing Desk provides. 
It has a 60-inch L-shaped surface, built-in cable management grommets, and corner guards, feeding your cables efficiently to make your workspace tidy and clean.
Its versatile, simple, and rustic design makes this desk a perfect choice for that gaming setup or a healthy workspace. 
5. Aiterminal Standing Desk: Electric Adjustable Height
The days of spending hours sitting at a desk are over. Aiterminal Standing desk is as comfortable standing as it is when sitting. In addition, its three sections allow you to move it lower or higher than most standard desks on the market. 
With its electric adjustable height feature, you can program your desk to stop at any high that you want, and if you don't like the new customized high range, you can change it back in a matter of seconds. 
This is one of the few products of its kind that offers an anti-overload charging system. This means it will stop charging when the battery is loaded, which is a great feature that will help you save money. 
6. Uncaged Ergonomics Essential SmartDesk: Drawer
Create an ergonomic workstation with the Uncaged Ergonomics Essential SmartDesk. It has a compact desktop with no shake frame designed to be stable and easy to assemble. 
Moreover, this desk has a four-setting memory keypad that makes it easier to go from sitting to a standing position. This is a very affordable choice if you're looking to save some money. 
7. Northread Standing Desk with Drawers: USB & Type-C Charging Port
This Scandinavian computer desk will change the way you work and improve your productivity. Its easy lifting system gives you a smooth height adjustment to meet different users' requirements. 
The Northeread standing desk has three USB charging ports to eliminate all those entangled cords in your under-desk space. 
8. Kowo Kowo K305 Standing Desk: USB Port and Wireless Charging Station
If you're looking for a Scandinavian desk with drawers, then the Kowo 305 Electric Standing Desk is your best choice. 
This Scandinavian office desk has a solid steel frame, a quiet electric motor, a drawer with an organizer, two standard USB ports, and a wireless charger that also works as a cup warmer. 
With this desk, you can make your life easier by having the best technology at home, and it is also a great choice to consider if you're looking for a Scandinavian office desk. 
9. Nexera Tangent Desk
Ideal for a unique workspace, this Scandinavian computer desk combines light tones and beautiful geometric lines with a contemporary look. 
The Nexera Tangent Desk is super easy and quick to assemble. Its high-quality melamine finish protects it from scratch, stains, and water, which makes it perfect for your everyday purpose. 
10. Skyline Decor Natural Home Office Folding Computer Desk
If you want something small, rustic, simple, and functional, with the Skyline Decor Natural Home Office Folding Computer Desk, you'll have that and more. 
It is the ideal item to set up your work-from-home office or study area. It assembles in less than 10 minutes, and it's also perfect if you're short of space at home.
11. Nexera Nexera Atypik 2-Drawer Desk
The Nexera Nexera Atypik 2-Drawer Desk is the preferred choice for all those creative people looking for an avant-garde style. 
This Scandinavian office desk has two graphic detail drawers and offers plenty of space to organize and store your personal belongings. Use the first one for storage and the bottom one as a file drawer.
12. Skyline Decor Mid-Century Modern 2-Drawer Oak and Grey
Modern and classic, this piece of home furniture provides a smart balance of colors and a sleek surface, and its two drawers will open to provide storage room for books and stationery. It also has angled legs, which gives superior support and style. 
Constructed from engineering wood and equipped with inset drawer handles, this is the best option when looking for the perfect Scandinavian desk with drawers to decorate your space. 
13. FM FURNITURE Oakland Desk
The FM FURNITURE Oakland Desk has a contemporary and efficient design, ideal for storing essential files or just the necessary files you need at hand. 
It's perfect for a minimalist Scandinavian bedroom design and provides a sober and elegant look and an extra touch of industrial style with its metal legs. 
14. Trio Supply House Multi Storage Computer Desk
Have you ever lost your mind with all the things you have on your computer desk? This Scandinavian computer desk features a great multi-compartment storage drawer to keep all your accessories and help you fix that problem. 
It opens in the back for better accessibility, and it arrives ready to assemble. 
15. Knox Desk
If you are looking for the best home office furniture, the Knox desk may be your best choice. It has four drawers to ensure plenty of room to store all your work-related items. 
Made in white high gloss melamine, the Knox Desk brings contemporary style to your home. 
16. Finley Desk
The Finley Desk has a fresh and modern style, and it is ideal for your kid's room. 
This home office furniture will provide them with lots of room to store books, laptops, or notepads, and because of its solid wood frame and sturdy block legs, you can have complete confidence that this is a piece that'll last for a long time. 
Be prepared to avoid high humidity or dry areas, though. This might react with the finishing of the product.
17. Otto Sit Stand Desk with Modesty Panel
This desk combines complete functionality with modern style, and it can be easily adjusted to accommodate a standing position or lower to your comfort level. 
It has a neutral color palette which makes it perfect for incorporating into your decor style, like a Scandinavian office. Always remember to adjust every environment to your needs. 
18. Gammel Desk with Reversible Storage Return
This desk has an easily-cleaned and durable melamine surface, designed to intentionally mirror the look of natural wood. Its attractive design inspires creativity and encourages productivity. 
It has fantastic reviews from user, who praise the excellent quality of this piece. Consider equipping your office with this incredible piece of furniture with a neutral and modern style.
19. Gammel 63" Dining Table
Worried about cleaning? Don't be. The Gammel 63" Dining Table has a durable and easily-cleaned melamine surface, and it is designed to mirror the look of natural wood with intentional rustic saw marks. It just seems more realistic. 
This Scandinavian office desk was made in Italy from eco-friendly recycled materials, and it is a fantastic piece with a neutral color, bringing light and a great aesthetic to the dining place. 
Make your dining room more elegant with chairs that display intricate designs, or go for the minimalistic type. They all will look amazing with this table design. 
20. Gammel Return Desk
This is the smallest and most beautiful piece of this collection, which makes it ideal for people looking to gain some workspace at home. 
The Gammel Return Desk can be easily connected to another Gammel desk to help you set up a more comfortable space. 
If you want to save money and don't need to acquire a completely new desk, adding an extension may work for you. 
The Benefits of Having a Scandinavian Desk
Sitting for long periods can lead to several health problems, such as excess body fat, increased blood pressure, high blood sugar, and high cholesterol levels. It also can slow down your metabolism which makes it harder to burn that annoying belly fat. 
By getting a Scandinavian design desk, you can keep working and change your posture during the day at the same time, making a profound positive impact on your body.
A suitable design desk will help ease neck, back, and shoulder pain while burning more calories. It also enables you to maintain your muscle tone and experience an increase in energy throughout the day. 
Completely transform your home or office by adding a fantastic design element, which also will increase your productivity when making the selection that best adapts to your specific needs. 
Why Is It Important to Have a Well-decorated Workspace?
It isn't just a social media trend. Having a well-decorated workspace will benefit you and your business by increasing work and productivity. It will give you a great sense of well-being and happier people are more productive. 
Every job needs creativity and innovation. Employers everywhere are looking for people who think outside the box. By getting active while you work, new ideas will flow, and you'll get that promotion you've wanted for some time. 
Many studies show that being more social and engaging in small talk helps you increase cognitive abilities, eventually improving focus and organization. These are essential skills to have in the workplace. By personalizing your work setup, you can spark conversation. 
What To Consider When Buying a Scandinavian Desk?
Make a list of your needs: This will help you to narrow down the variety of options available.
Stay within your budget: You can always find the best option without breaking the bank.
Know what you like: This will save you time and help you find your desk more efficiently.
Functionality: Make sure it isn't just pretty. They all are. The desk you choose should cover your workspace needs. 
Final Thoughts
Scandinavian design is a movement that emerged in the 20th century in the five Nordic countries: Norway, Finland, Denmark, Iceland, and Sweden; characterized by its simplicity and minimalistic designs. 
When looking for the best option, always consider a Scandinavian design desk and take advantage of its unique decorative features and functionality.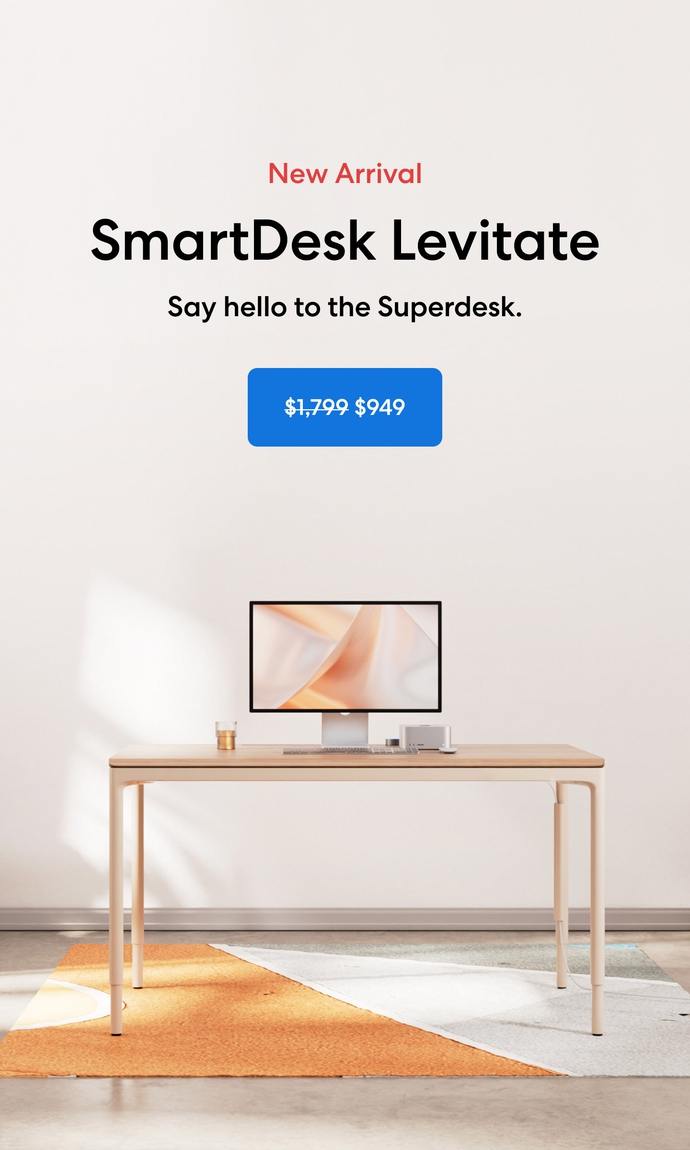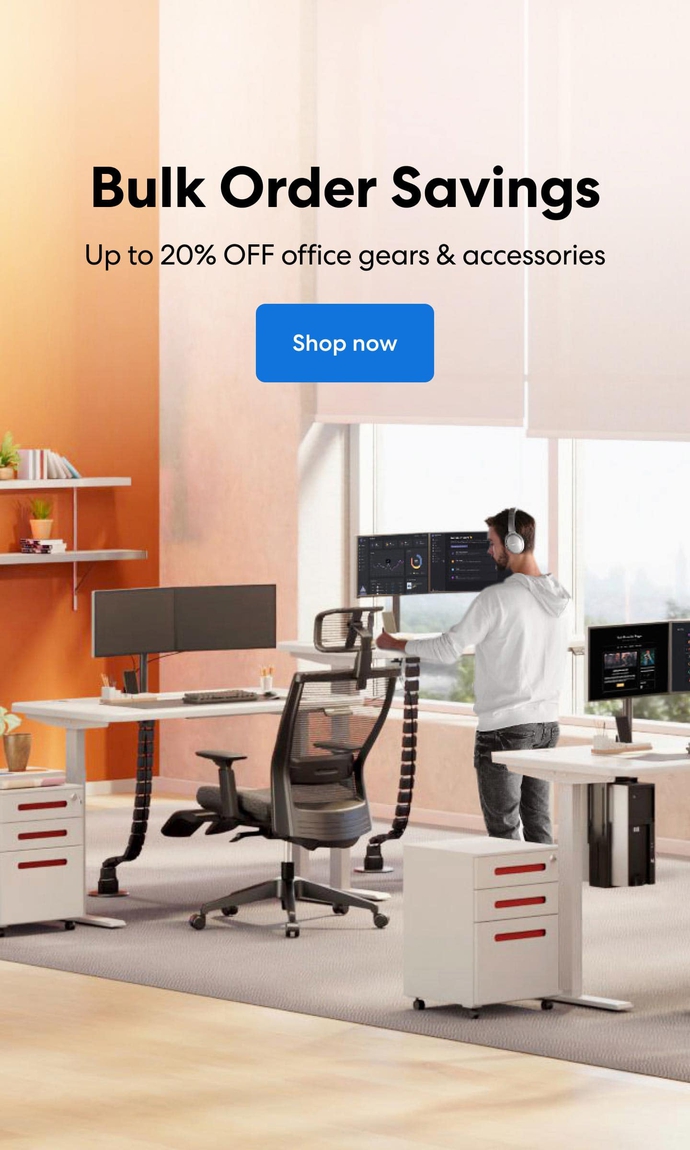 Subcribe newsletter and get $100 OFF.
Receive product updates, special offers, ergo tips, and inspiration form our team.