A gaming chair can be a challenging item to shop for. There are so many different options available, and it can be challenging to decide which one is the best for you. If only there were a gaming chair buying guide. Well, you're in luck. This article serves the purpose of helping you choose the best gaming chair for you by providing you with some tips on buying a good option.
Taking trips to the store to try out a chair can just be a waste of time, and after you read this article, you should be able to choose a suitable chair without having to go into the store.
What is a Gaming Chair?
If you find yourself asking the question, what is a gaming chair, let's get that out the way first. A gaming chair is a particular type of chair that has been specifically designed for the use and comfort of gamers. They differ from typical chairs in that they have a high backrest for the purpose of supporting the gamer's upper back and shoulders. These chairs also tend to be more customizable compared to others on the market, with the additions of armrests, a backrest, headrest, and even have the ability to recline.
Gaming chairs often have bucket type seats and adjustable cushions. This provides the optimal sitting position with a variety of benefits. Some of the gaming chair benefits are that they allow you to move while sitting, giving you improved concentration and more energy while you play. These benefits can give you a serious edge over your competitors when you get down to business.
What to Look for in a Gaming Chair?
When you consider what sets the excellent gaming chairs apart from the rest, there are many things to consider. The first of which is the chair's ergonomics.
Ergonomics are probably the most essential thing to consider when buying an ergonomic chair. The ergonomics of the chair refers to how well it assists you in keeping good posture, supports your movements, minimizes any amount of back pain you feel, and improves your gaming reaction times. How do you know if a chair is designed to be ergonomic, though? You can be on the lookout for some key features to make sure that you are getting the best value for your money. These features are:
The first thing that you should look for is a chair with a high level of adjustability. What this means is that you should be able to adjust the chair's seat height, back angle, and armrests to your needs.
Next, you should look for lumbar support. The best gaming chairs have an adjustable lumbar support that can be changed to fit your spine's natural "S" shape.
A chair with a high and curved backrest that supports the upper back and neck is one that is usually of high quality.
Gaming chairs should also have either tilt lock or tension mechanisms. These lock the chair in place when it is at different angles to accommodate for any type of posture.
If a chair has all these features, then it is one that you should consider. These features all combine to create an extremely comfortable and practical gaming chair.
Gaming Chair Online Buying Guide
When buying a gaming chair, there are some tips to make sure that you get the best possible option. There are various ergonomic chair stores that are known to be reliable and provide their customers with the best quality products available. The Kinn chair and ErgoChair 2 are great examples of one of these products. Shopping from these stores gives you the peace of mind that any product you purchase is of high quality. The first buying gaming chair tip is that you should look at well known online stores when purchasing the product you want.
The next tip is that you should browse the reviews section of the product. From reading the reviews that previous customers have written, you can ascertain the quality of the product. Reviewers give their honest opinions of products; as such, a product with a lot of positive reviews is usually worth the purchase.
Pros and Cons of a Gaming Chair
As with everything, there are some pros and cons associated with a gaming chair. By weighing the pros against the cons, you can determine whether a gaming chair is worth the purchase.
The pros of a gaming chair
Comfort: This is the primary benefit of a gaming chair. They are incredibly comfortable and can even reduce the back pain you feel while providing you with additional support.
Enhanced gaming experience: Some gaming chairs have some amazing features that can really improve your gaming experience. For example, there are gaming chairs that have speakers built into the headrest so that you can listen to your music. Other chairs also have fantastic swivel capabilities so that you can always be comfortable.
Associated health benefits: Gaming chairs are designed to provide the user with some fantastic health benefits. The chair is amazing for your spine and its health. The chair also enhances circulation throughout your body, which has a multitude of benefits in itself. The chairs have also been known to alleviate neck pain.
The visual appeal: There is no doubt that gaming chairs look great. There are so many appealing designs and styles that it can be hard to choose one. They definitely look good in any environment.
Enhanced gaming skills: The chairs have been shown to assist with focus and concentration levels while you game.
The Cons of a gaming chair
Price: There is only one major con associated with gaming chairs, and this is the price that they are sold at. They are definitely more expensive than regular office chairs, and this can sometimes be a deterrent.
The Bottom Line
If you follow this guide, you can continue with the purchase of a gaming chair, knowing that you are getting the best option for you. Happy Gaming!
Video ads for product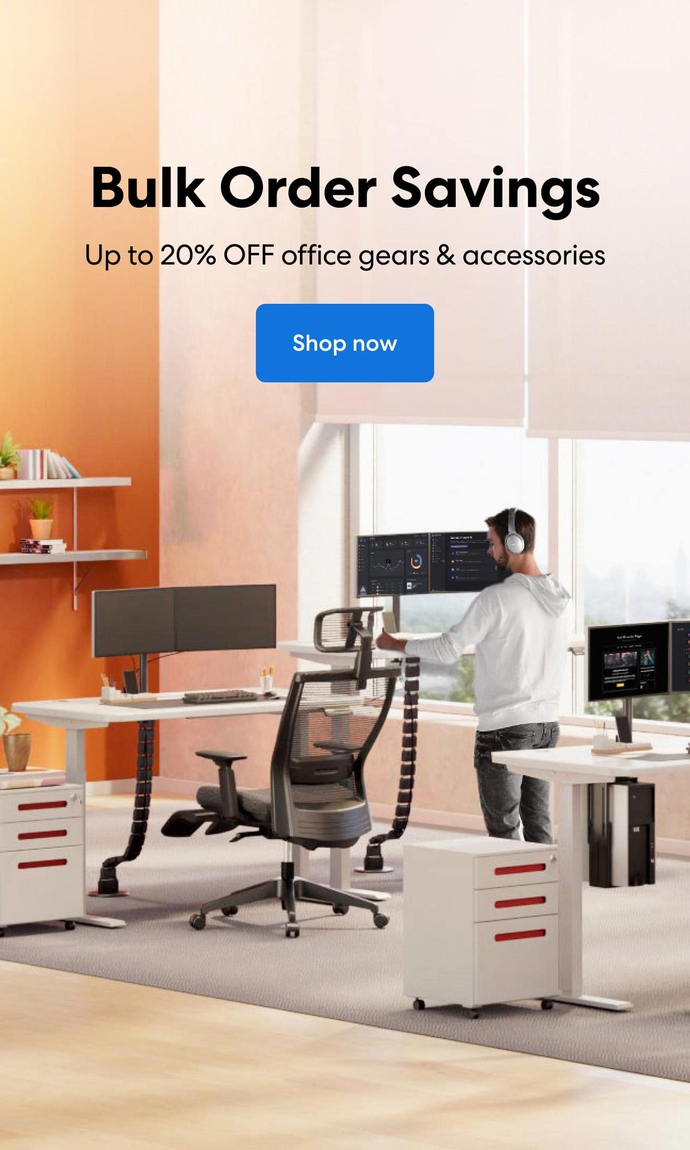 Subcribe newsletter and get $100 OFF.
Receive product updates, special offers, ergo tips, and inspiration form our team.