Smart Products
Tips to Choose Black Conference Chair for Your Office

Autonomous
|
Mar 9, 2022
1,275 Views
Office Chairs are not just a place to rest in front of your screen anymore, but a modern computer ergonomic chair is considered a place to rest your body and remain alert while working. A computer chair can break or motivate your motivation while working and keep your body in a fine working position.
Even though a good office chair might cost you some, it is worth all the investment when you find yourself happier and more active. This article will help you choose the best black conference chairs and some of our topmost recommended products.
How to Choose the Best Black Conference Chair
Over the following five years, if you work 40 hours a week, 50 weeks a year, you will spend 10,000 hours on that chair. This means they're definitely should be much consideration given to a decision that will stick with you daily for hours. Here is our checklist for choosing the perfect black conference chair for you.
Work Style
Your style encompasses more than just your visual choices. Consider your working style as well as your overall lifestyle. Consider purchasing the best ergonomic adjustable chair you can afford if you're a laser-focused worker who can shut out the world for hours. For someone who needs a chair for an hour or two, it might not be wise to invest in a chair that is too heavy on your pocket in terms of ergonomics.
Besides your style, when it comes to buying an office chair, one should stick to their budget limitations and not opt for a product much higher than their affordability.
Support
When it comes to an ergonomic chair, the need for a supportive back cannot be overruled. After all that's what an ergonomic chair is about, keeping your spine straight and your back comfortable.
Absence of adequate back support can cause a user to feel tired and lousy. It also gives birth to long term back pain and similar issues. Besides lumbar support, a chair should also have height adjustability, armrests adjustability and other personalized settings.
Weight Capacity
Your office chair might help to be no good if it cannot bear your weight. An office chair should have a weight capacity 10 to 20 pounds higher than your existing weight so that the user can feel and move around easily. This will also make sure your chair lasts you for years and doesn't break with just a few months of use.
The Best Black Conference Room Chairs
One of the virtues of buying a black office chair is that more than tons of options are available in the market. Black being the universal color, you easily locate a black office chair.
But this wide pool of choices could also be confusing in many ways. A black conference chair might be equally hard to find because of the confusion brought up due to various choices. Considering the right factors to consider when buying a black conference chair, here are our top recommendations.
1. ErgoChair Core
ErgoChair Core is a black mesh conference chair with a minimalist design. This computer ergonomic chair is one of its kind because you won't find a product equally modern and simple on your budget. The best thing about the ergo chair core is that the wide meshed back keeps you comfortable, and the adaptive spinal support helps you sit in an upright posture.
The chair also goes well for a dark home office, and thanks to its multiple ergonomic features, you can find this product most suitable for long hours of sitting and working.
2. AvoChair
An AvoChair is the best bet for you for people who are not blessed with huge homes and have to set up their workstations right beside their bed or in a shared dorm room. Avo chair from autonomous embeds the perfect definition of affordability, ergonomics and environmental friendly.
Made from 100% recycled materials, the chair can support up to 250 pounds, so don't get confused because of its tiny size. The chair also comes with a 2-year warranty for those worried about placing their trust in a new product.
3. ErgoChair Recline
One of the most sought-after reclining desk chairs, ergo chair recline, is available in black and gray color. The chair offers full adjustability in adjustable height, armrests, lumbar support and recline.
The ErgoChair Recline is suitable for long hours of work which is why it has a suitable tilting angle, a seat that is fully embedded with cushioning as well as a completely adjustable footrest. This chair could be your place to sneak in a quick nap when tired while working.
4. ErgoChair Pro
If you suffer from neck strain and poor posture problems, ergo chair pro is the best ergonomic chair for you. This ergonomic chair is available in many colors, so the problem of not finding a suitable mid-back black conference chair ends here. The chair has a unique yet friendly design making it suitable for long meeting hours. The ErgoChair Pro is versatile enough to please your clients joining the meeting, and we love the super breathable meshed back with extended tall support.
5. ErgoChair Plus
Ergo chair Pro+ is an eco-friendly office chair made up of earth-friendly materials. The chair encourages complete mobility and provides you with a ten times durable construction. This best ergonomic chair is a perfect blend of mesh and plain cushioned back for people who need soft support but hate sweating while working with adaptive spinal support.
ErgoChair Plus also comes with a high weight capacity of 300 pounds for the heavier crowd, so this one chair will last you for the years to come.
6. AmazonBasics Leather Padded Chair
This swivel chair was simple to put together, and the leather design was attractive. The adjustable seat and back are padded and comfortable. With one exception: lumbar support, this AmazonBasics chair is shockingly cheap for what it delivers and is a wonderful option that's quite reasonable without sacrificing much.
7. SOHO Ribbed Office Chair
It has a sleek style that makes it an attractive accent, and the comfort-minded construction ensures that it is comfortable all day. This chair is ideal for people who are not yet ready to give up aesthetics in the name of comfort; hence don't feel like settling up for a boring style chair. The SOHO ribbed office chair might not seem to have enough cushioning, but that doesn't mean this chair is hard on your back in any way.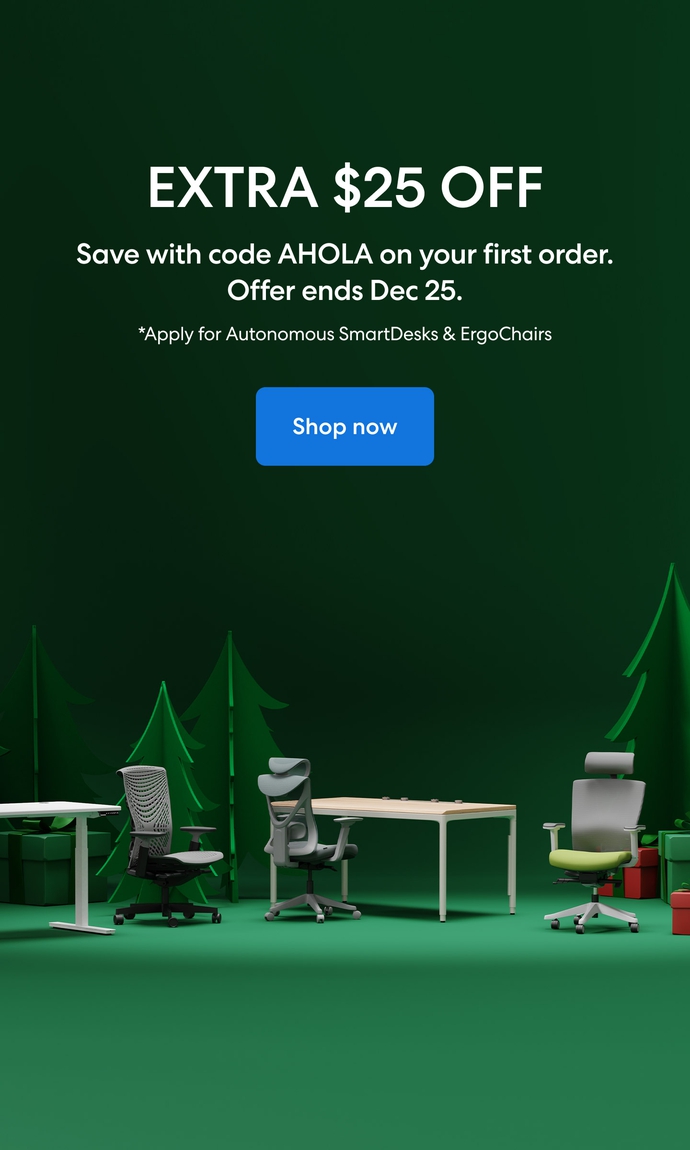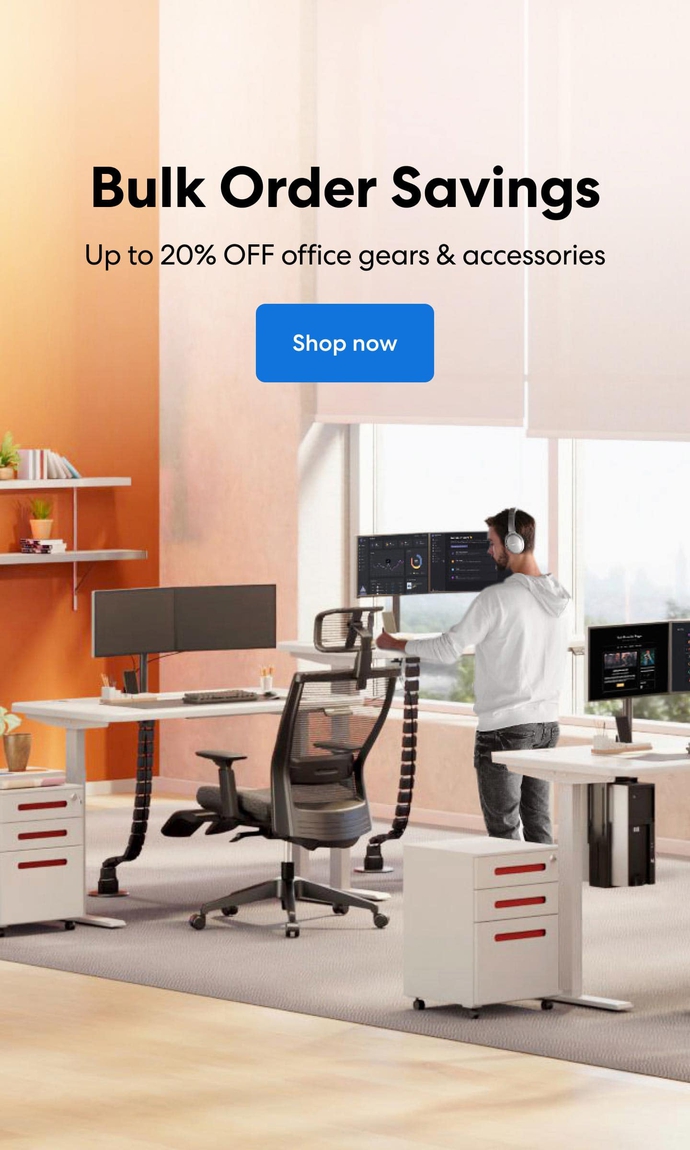 Subcribe newsletter and get $100 OFF.
Receive product updates, special offers, ergo tips, and inspiration form our team.