If you are in the market for a curved monitor for work, you have come to the right place. In this article, we'll discuss the pros and cons of owning a curved monitor as well as review the top ten curved monitors of 2022. Are curved monitors worth it? Let's read on!
What Is a Curved Monitor?
Most of us are familiar with flat monitors. Traditionally, we have used these for work or play in our home offices. Curved monitors, however, are a more recent phenomenon that has gained much traction in the market. 
A curved monitor is exactly as it sounds. Rather than having a flat display, the monitor itself is curved to a certain degree. These types of monitors are associated with more active scenarios. People who enjoy a more intimate, close-up experience may prefer a curved monitor for work  over a standard flat screen. 
Why Choose a Curved Monitor for Work?
If you are looking for an up-close and personal computing experience, a curved monitor might be just the thing you are seeking. 
Curved monitors mimic a peripheral viewpoint. Rather than having a screen with an image that has a distinct start and end point, a curved monitor for work makes the picture appear wider, more real, and more life-like. These monitors are often marketed to those who enjoy gaming as it makes the experience more immersive. 
Thus, for work purposes, curved monitors may be a better option than a standard monitor because they tend to be a bit easier on the eyes, deliver a higher quality image, and offer a better overall experience. 
Are All Curved Monitors for Work the Same?
Though it may be easy to assume that all curved monitors are the same, it is important to recognize that they are not. While they are all curved to a certain extent, the curvature is offered at different degrees depending on your needs and preferences. 
Each monitor comes with an "R" rating - for example, you can purchase a curved computer monitor that is 1800R, 2300R, or 4000R. If you are new to the world of curved monitors for work, this can be a bit confusing, so let us explain what this rating means. 
The number represented – 1800, for example – represents the total number of millimeters of the radius that you would achieve if you took the monitor and formed a complete circle. If you took several of the same monitors, like the 1800R one, and put them into a circle, it would measure 1800 millimeters. 
It is important to note that the smaller the number, the larger the curve. Typically, the smallest curve is 1800, though smaller, "ultra-curved" options have been introduced to the market in recent years. These screens are usually 1000R. 
In addition to the curvature, these screens come in different size options, as well. Usually the wider the screen, the better the view with the curved option. 
What to Look for in a Curved Monitor for Work and Gaming
Whether it is for work or gaming, there are a few things you will want to be on the lookout for when purchasing a curved monitor for your home office space. 
The first thing is the display size. Depending on the size of your space, you may want to purchase a larger monitor for an optimal work experience. If you wish to purchase multiple monitors, you may want to opt for smaller sized monitors so they can fit comfortably together on your desk. There are resources available to inspire different layouts and ways of organizing multiple monitors for the best work and gaming experience. 
Next is resolution. You will want to opt for a curved monitor for work with a high resolution for peak picture quality. A higher refresh rate may be suitable for those who want to have a top-notch gaming experience. The refresh rate refers to your monitor's ability to refresh the frame on the screen. The quicker the refresh, the better the visual experience. This is critical for fast-paced, more competitive games. 
Additionally, you will want to look for a curved monitor that is adjustable. Having the option to tilt the screen and adjust the height can make all the difference when it comes to work or play. This will help to ensure you can use your monitor in a comfortable and conducive manner. 
One last thing to consider is the budget. Before purchasing, it is best to draft a budget that you can stick to. Curved monitors tend to be more expensive than traditional, flat monitors, so you can expect to pay more for a high-quality screen. Since they can run upwards of a few hundred dollars (if not a few thousand dollars) it is best to determine what you are willing to spend ahead of time. 
Depending on your employer, you may qualify for a discount or reimbursement through an employee purchase program. This is always a good thing to investigate before buying. Typically, all you must do is enter your email address to get started. 
Top 10 Best Curved Monitors for Work of 2022
Now that we have reviewed some of the basics, let's focus our attention on the top 10 curved monitors for work of 2022. We'll highlight some of the highest quality picks along with pros, cons, and other important details to help improve your search for the perfect monitor. 
1. Pixio Gaming Screen PXC327
This curved monitor for work is a top-rated pick for 2022. Pixio PXC327 will undoubtedly help to take your gaming experience to the next level. With an ultra-thin, 32-inch display, this features a borderless display with a high refresh rate and an eye saver mode. 
It also comes with a generous warranty should anything break or malfunction. While this 32-inch curved monitor comes with a relatively high price tag, it is a solid option for work or play.
2. Pixio Gaming Screen PXC325
This is a great curved monitor if you wish to purchase more than one. Ideal for a multi-monitor setup, this gaming screen measures 32-inches and can be easily installed into a Vesa mount. 
With a super-fast response time and high resolution, this monitor will not disappoint. Whether you are creating content, gaming, or performing other work-related functions, this monitor is a large, attractive, and easy-to-use option that is worth considering. 
3. Pixio Gaming Monitor PX277
Coming in at number three on our list is another Pixio model – the PX277 Gaming Monitor. This is one of the best on the market for gaming due to its high resolution, high refresh rate, ultra-thin display, size, and IPS panel for improved visual quality. 
One of the best things about this Pixio monitor is that it has good reflection handling, so if you work in a brighter office space, you will still be able to see your computer screen despite the light. It is a good choice for bright, sunny home office spaces.
4. BenQ EX3203R Curved Monitor
If you are on a budget but want a high-quality curved monitor, look no further than the BenQ EX3203R curved computer monitor. Priced at just under $300, this monitor boasts a 32-inch panel, a high refresh rate, and a simple design. You can adjust the height of the screen for a comfortable gaming experience. One caveat to consider with this screen is that it does not have as many ports as some of the other curved monitors on the market. 
5. Acer XR382CQX Gaming Monitor
Acer is a well-known name in the world of computers and computer monitors. Because of this, this gaming monitor is a bit more expensive than some of the others we've included on this list. However, you do pay for quality. 
With a high-resolution panel and prime coloring, this computer monitor is not only good for gaming. It is well-suited for photo and media editing, as well. Furthermore, it also comes with a strong and sturdy adjustable stand to accommodate your visual needs. 
This curved monitor also has two built-in speakers and a technology called "EyeProtect," which helps to protect your eyes from flickering and the prolonged effects of blue light. 
6. Samsung C27F398 Curved LED Monitor
Ranked number six on our list is the Samsung C27F398 curved LED monitor. This monitor is a great addition to any home office space. It is optimal for smaller or more cluttered workspaces with its thin, 27-inch screen. This curved PC monitor measures smaller than most and is offered at an affordable price point. 
Despite its size, it does not compromise on picture quality or brightness. It also includes Samsung's "EyeSaver" technology which helps to minimize blue light emissions. This helps to protect your eyes as you spend long hours gazing at the screen for work. 
While there are no built-in speakers like the monitor mentioned earlier, it does come with a 3.5mm audio jack so you can plug in your headphones. 
7. Asus ROG Swift PG35VQ
If money is no object, you may want to consider buying the Asus ROG Swift PG35VQ Curved Monitor. This best curved monitor for work has been rated exceptional by users and is one of the best on the market, despite its hefty price tag. 
With a 200Hz refresh rate and high-quality color, this screen provides an optimal viewing experience. While this curved PC monitor only measures 35-inches from corner to corner, it is on the heavier side, so if you are looking for something lightweight, this may not be the wisest option. 
8. Samsung Odyssey G9 Gaming Monitor
Gamers who enjoy racing or more competitive, fight-related games will appreciate the Samsung Odyssey G9 Gaming Monitor. While this monitor is also on the pricey side, it is worth every penny if you are looking for a curved monitor with a large screen, ample brightness, and top-notch color quality. Since this curved PC monitor measures 49-inches, you must make sure you have the space in your office or on your desk to accommodate this large screen. 
9. Alienware 34 QD-OLED Monitor
Priced at just over $1,000, this curved PC monitor offers a lot of advantages. This monitor is aesthetically pleasing, for starters. It features an attractive, yet sturdy design that is built to stand the test of time. With sharp picture quality, unparalleled brightness, and robust colors, this 34-inch screen is a great addition to any workspace. An important side note is that the settings on this computer monitor can seem a bit wonky and may take some time to get used to. 
10. Samsung CF396 Curved LED Monitor
Last, but certainly not least, is the Samsung CF396 Curved LED Monitor. If you are short on space, this 24-inch, slim profile screen can make a solid addition to your home office setup. Though it is small, it is mighty! Considering the price point (just under $200), this monitor is bright, colorful, and attractive. It also features a mini-joystick controller that allows you to adjust the settings quickly and easily. This is a neat perk. 
Though this is one of the best-curved monitors for work, there are a couple of downsides to consider. Port availability is limited, as is the warranty. While most other monitors come with a generous warranty, this one is only available for one year after purchase. Also, you cannot adjust the tilt or height of this monitor as much as you can on some of the other options we presented. 
Conclusion
Curved computer monitors have become an increasingly popular option for modern home office designs. Not only are they aesthetically pleasing, but they also boast many additional features that can take your personal and professional endeavors to the next level. 
If you are unfamiliar with curved computer monitors, it can be hard to decipher the specifics and process all the pros and cons of these items. Since these monitors tend to be a bit more expensive than traditional monitors, it is critical you do ample research before you make a purchase, so you know exactly what you are getting into. 
While there are many different types of curved monitors that serve different purposes, selecting the best one for your needs does not have to feel overwhelming. We've provided many details and suggestions to help springboard your search and make your selection process a bit easier.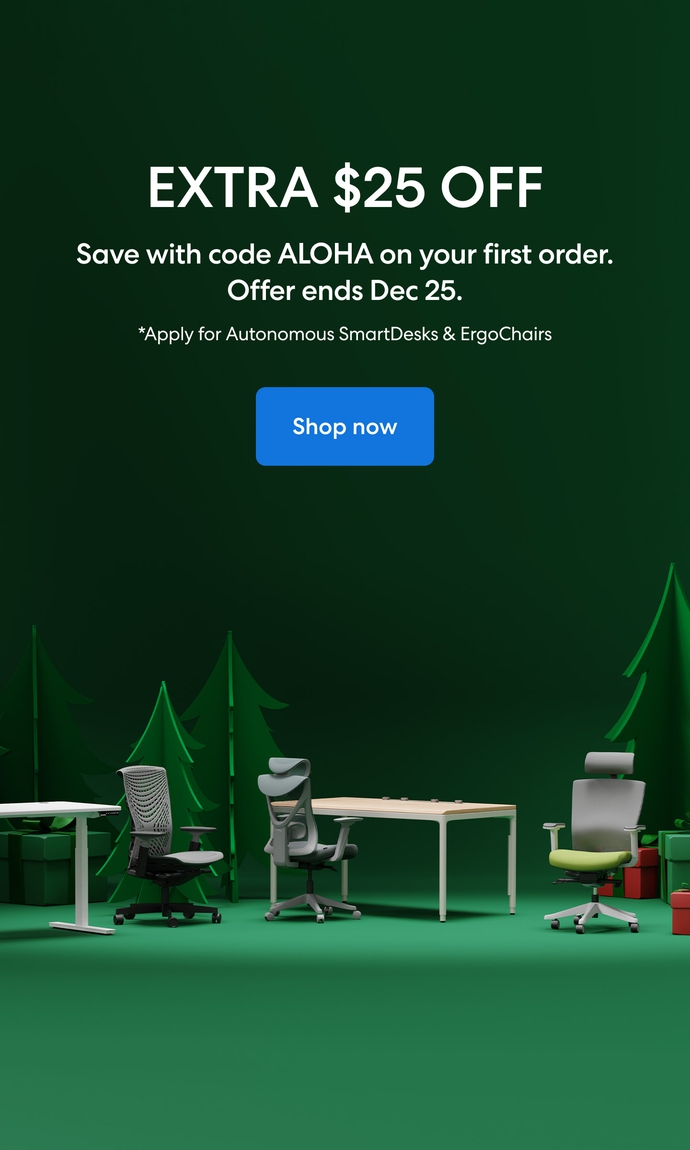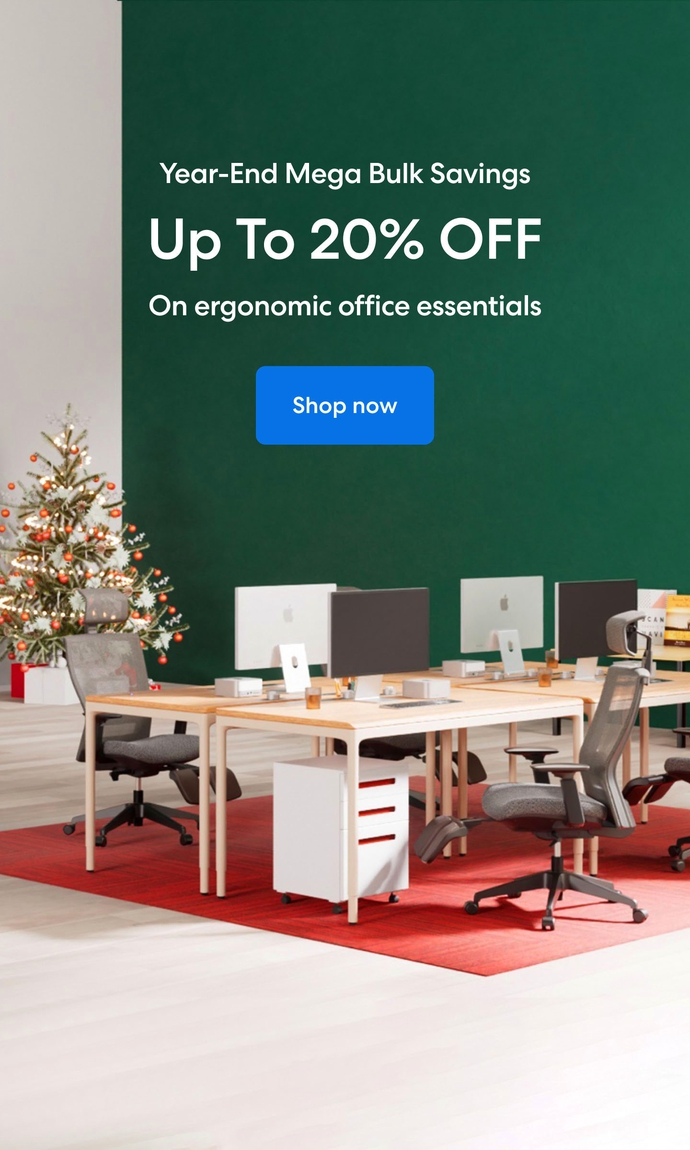 Subcribe newsletter and get $100 OFF.
Receive product updates, special offers, ergo tips, and inspiration form our team.