Smart Products
Top 10 Convertible Standing Desks to Buy for Your Workstation

Autonomous
|
Jul 3, 2022
1,163 Views
There are many variations of a sit-stand desk that you would find in the market. From mechanical height adjustable desks to small standing desks controlled by electric motors, you will find various options matching your needs and budget requirements in a unique way. But most importantly and popular choice to make your workstation height adjustable is a convertible standing desk.
There are numerous benefits of buying a convertible standing desk top instead of investing in an entire desk. It allows you to move between sitting and standing, costs less than a whole desk, and makes the transition to working while standing much easier.
That being said, you need to choose from the best convertible standing desk because some standing desk converters are often wobbly, too limited in space, or might not be the right fit for your work desk. This article will enlist the top convertible standing desktops for your work from home or professional workplace. You can also purchase some of our top picks at a discounted price through the employee purchase program.
1. Standing Desk Converter by Mount-It!
Listed as one of the top small standing desk converters, the Mount-It! standing desk converter has all the features you would desire in an ergonomic workstation, which is half the price. The desk surface is spacious enough to hold two screens at once, and there is a separate platform for your keyboard and mouse, so your shoulders are not slumped or shrugged while working. The desk converter offers height adjustability up to 19 inches, and you can substantially improve your posture while working.
2. Gas Spring Standing Desk Converter
One limitation with standing desk converters is that their height-adjustable systems are not as compatible as electric ones because high control motors do not power them. However, in this case, the gas spring standing desk converter by Mount-It! gives a higher level of control and precision over the desk height.
It offers a height range of 10 inches and has a weight capacity of 38 pounds. The desk converter is available in black color, which is a limitation for some people who would prefer lighter shades too. You will also get a separate keyboard tray for your other accessories.
3. Chunky Oak Platform
Not the exact definition of a standing desk converter, but this one goes best for your DIY convertible standing desk project. The DIY standing desk converter from Autonomous is a chunky oak platform made from natural wood. You can plant it on any desk frame or converter and enjoy a naturally textured, strong, durable, and light-colored wooden surface. The oak platform complements various themes and allows you to set up a sophisticated work-from-home setup.
4. Extra Wide Height Adjustable Desk Converter
Get a height range of 13 inches with this extra-wide standing desk converter which is made for two medium-sized screens. It allows programming and gaming setups to rule and offers an affordable posture correction while working. The desk platform has a weight capacity of 33 pounds, and it comes with a keyboard tray as well.
You will only find it in black color, but the glossy black finish is a superior design to many. You will also get a separate slot to hold your tablet or cellphone upright. This standing desk converter comes with a 10-year warranty as well.
5. Height Adjustable Laptop Tray by Mount-It!
As opposed to the common misconception laptops are made for laps, working with laptops leads to the highest number of posture-related issues among office workers. Since laptops are easier to carry, users tend to work on them without any separate workstation and subject their backs, necks, and shoulders to unhealthy alignment.
This highly affordable solution in the form of a height-adjustable laptop tray is the simple solution to your problems. It can be mounted on your desk, kitchen counter, or even on the car seat and can be lowered and increased in height as required.
6. Dual Mount Sit-Stand Desk Converter
Shop for this dual mount sit-stand desk converter in two different sizes. Unlike another standing desk converter, this one comes with a dual-screen monitor mount. It has a weight capacity of 33 pounds each, and you will also get a separate keyboard tray. You can adjust the desktop height from 6 to 16 inches, and the desk converter comes with a 10-year warranty.
7. Height Adjustable Standing Desk Platform
You probably need this height adjustable standing desk platform if you suffer from poor wrist and hand placement while working. This small convertible standing desk keeps you active, maintains your posture while traveling for work, and makes working over any surface easier. It adjusts around 11 inches and has a height capacity of 11 pounds, limiting it to a single laptop or a medium-sized screen.
8. FinerCrafts Standing Desk Converter

Do you often worry about your accessories or laptop slipping away due to the small size of your desk surface? Well, not anymore. Because this FinerCrafts standing desk converter comes with anti-slip pads, which keep your expensive and important accessories from falling, you can use it while traveling, on a bumpy road, or even when you are working in bed. The height-adjustable mechanism is simple, and the converter has a separate yet equally spacious keyboard tray.
9. Uplift Standing Desk Converter
The Uplift standing desk converter is available in black or white to match your current desk and comes completely assembled. The corners of the desktop and keyboard tray are curved for safety, and the laminate work surface shields it from ordinary wear and tear scratches.
There are no fixed height settings on this standing desk converter, and you can simply stop at any height instead. Since the convertible standing desk can securely support up to 38.6 lbs., you can add a laptop or numerous monitors to the Uplift desk. It also has a wonderful addition to have the built-in cable management and the three provided clamps under the desk to keep all of your cords.
10. Ergotron Standing Desk Converter
A portable standing desk converter that is perfect for tiny workspaces is Ergotron's Mini Standing Desk Workstation. Its quick start-up time also enables you to start working right away.
The desk can only handle 25 lb. due to its smaller size. However, it can be lifted to 17.9" at its highest point. A notch at the front of the desktop of this convertible standing desk can hold both a smartphone and a smaller tablet like the iPad Mini, and it offers unlimited, click-free adjustments.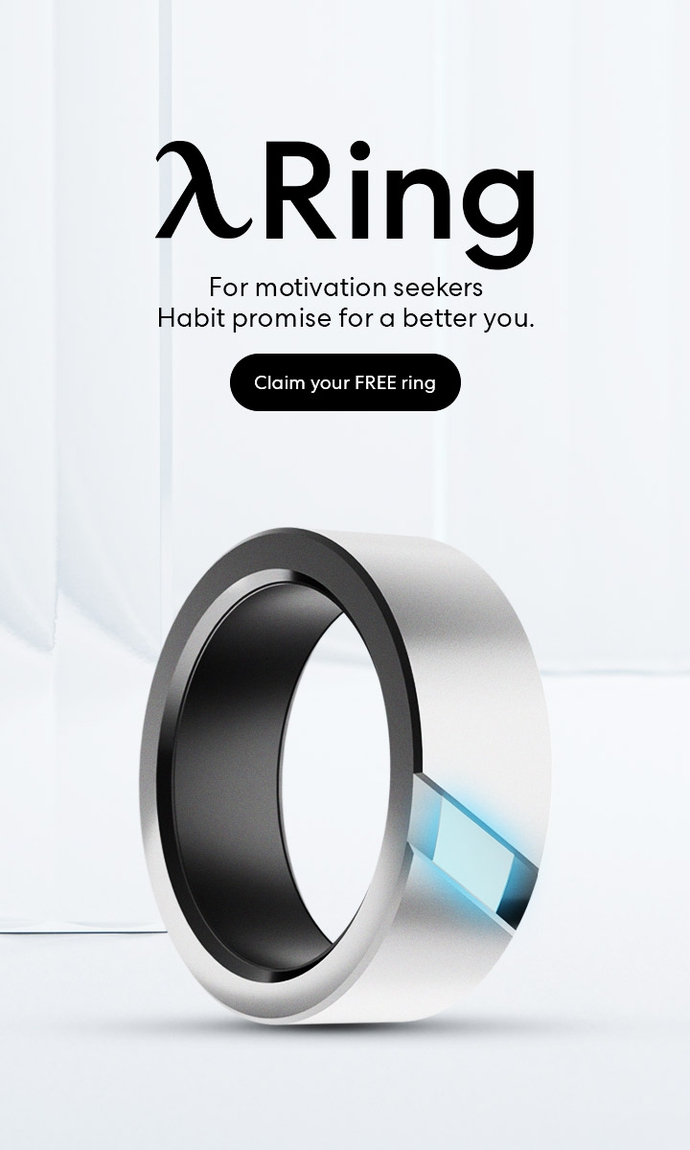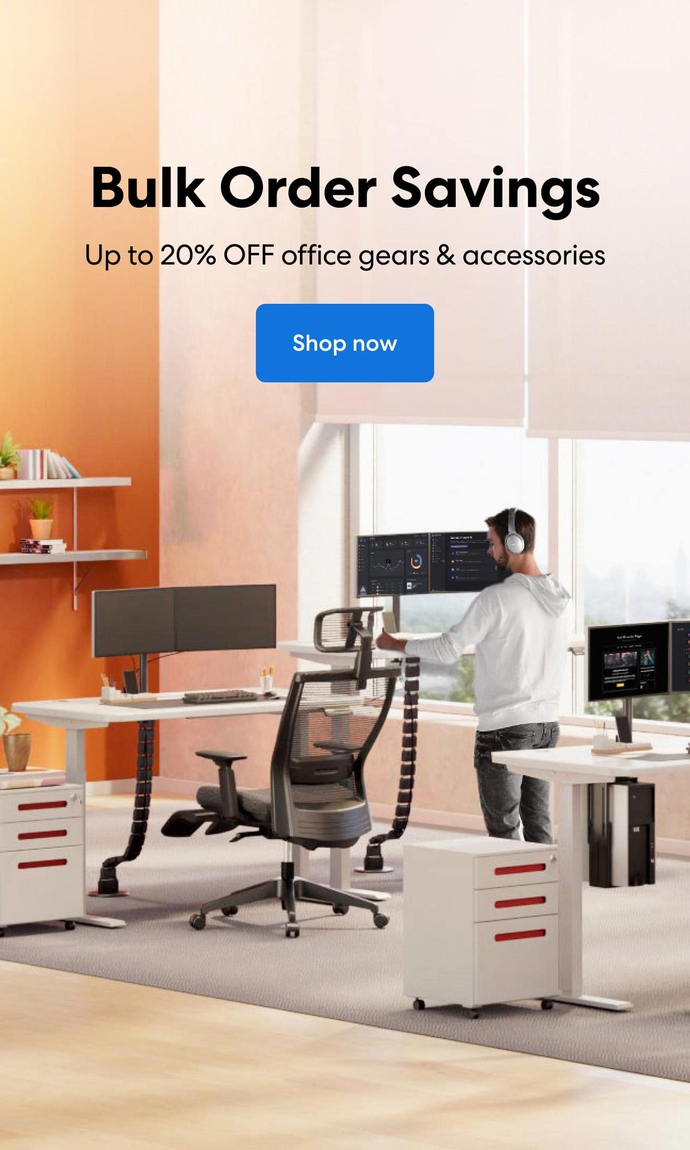 Subcribe newsletter and get $100 OFF.
Receive product updates, special offers, ergo tips, and inspiration form our team.